2022 Highest Paying Online Surveys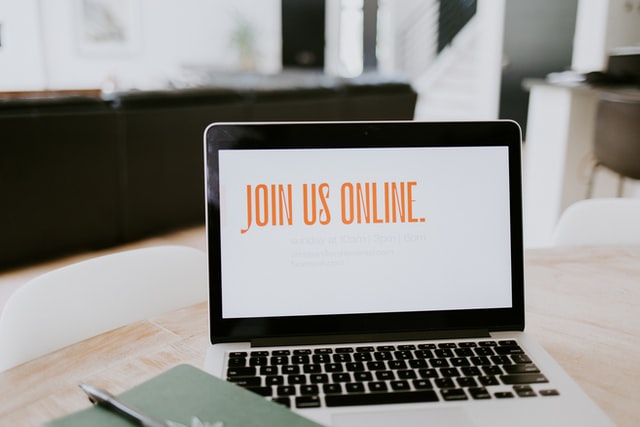 Taking paid online surveys is one of the legitimate ways to make money online at home. It's a great way to make extra income while working full-time, you can do it in your spare time with low effort. You'll not get rich by taking surveys, but you can earn extra cash each month. To make the most of your time, you need to find the highest-paying online survey sites/apps and this post would help you find the one that suits you.
Highest paying online survey sites
There are too many companies in this market, you can't register every one of them and find the best one, we provide you following sites that have been established at least 10 years that actually work and payout cash. We hope the information would help you find the paying online site that fits you the most.
Note: Don't sign up for unknown survey sites or survey apps. they may not pay you and sell your personal information.
| | | | | |
| --- | --- | --- | --- | --- |
| Brand | Average payout per survey | Payment Options | Min to Redeem | Bonus |
| Survey Junkie | $0.50 to $3.50 | PayPal; Gift cards; Bank Transfers | $5 | |
| Swagbucks | $0.40-$2.00 | Paypal; Gift cards; Prepaid Visa | $1 gift cards; $25 Paypal | $10 |
| Branded Surveys | $0.50 – $5.00 | PayPal; Gift cards; Branded Pay; Donate to charity | $5 | $1 |
| InboxDollars | $0.50-$5.00 | Paypal; Gift cards; Visa | $15 | $5 |
| MyPoints | $0.60-$1.80 | Paypal; Gift cards; Travel Miles | $3 gift cards; $25 Paypal | $10 |
1. Survey Junkie
Average payout per survey: $0.20 to $3.50
Payment options: PayPal, e-gift cards, bank transfers
Trustpilot: 4.3
BBB Accredited B
Business Started: 12/31/2010
Survey Junkie is a legit site in the survey industry that started its business in 2011 and serves more than 10 million members. It offers surveys only. It's a site you can trust and get real money from.
How much will I get paid?
You will not get rich by taking online surveys but you could earn multiple dollars a day and that could add up over time with Survey Junkie.
In Survey Junkie, 1 point = 1 cent. You can complete the tasks to earn points and completing profiles not only gives you points but also an important task that is related to whether you're qualified for particular surveys.
The rewards for each survey will vary. You can earn $0.20 to $3.50 by completing a survey. You can start earning points after signing up and you won't be forced to buy anything in order to get a bonus or complete a survey.
If you qualify for the occasional product testing or focus group, then you can earn quite a bit more money. In some cases, you can make $5 to $150 for each one you participate in. But these chances are very rare and are extremely limited at this time.
The advantage of Survey Junkie is they award you a nominal amount of points when you're disqualified from the survey and many other survey sites wouldn't do. In almost every legitimate paying survey site, you have to do qualification questions to get one survey. This means you may spend some time answering questions and you may be rejected after that. So it's very sweet that Survey Junkie would give you some points to comfort, it's better than nothing.
How to cash out from Survey Junkie?
You need to have a minimum of 500 points ($5) to cash out. The Survey Junkie provides three payment options to cash out your points.
| | |
| --- | --- |
| Payment | Availability |
| Cash using PayPal | Global |
| Popular e-Giftcards | U.S. only |
| Bank transfers | U.S. only |
But you'll see the e-Giftcard and PayPal options are not available. It's because the company needs to verify your account to make sure an actual person is using this account, not a bot.
So you need to contact the Survey Junkie support team and they'll call you during the business hour and ask some questions to verify. You need to pick up the phone call to unlock the PayPal and e-gift card options.

2. Swagbucks

Average payout per survey: $0.4 – $2
Payment option: PayPal or gift cards
Trustpilot: 4.3
BBB Accredited A-
Business Started: 6/8/2005
Swagbucks might be the most popular Get-To-Paid website in the world. It's a legitimate online survey site that truly pays you.
How much will I get paid?
According to Swagbucks, you can expect to earn about $0.4 to $2 per survey. Generally, most surveys pay $0.5 to $1.5 to a broader audience and would be shorter in length. There are occasional opportunities with much higher earnings as much as $50 to $250, they are usually longer surveys that look for a very particular audience. You may be disappointed to find out you're not qualified for the survey after a 5-minute screener.
If you're a motivated user, Swagbucks estimates you can make $100 or more each month using Swagbucks.
How long will the site pay?
To be clear, there are no legit online survey sites that can pay you instantly. You can't expect you can cash out on the same day just after registering on a legitimate paying online survey site and completing a survey.
Every legitimate online survey site has the lowest payout threshold needed, Swagbucks has the lowest one, in other words, Swagbucks can be the site that pays cash instantly.
However, it will take you more time to get your first payment. The site needs to verify your account and information. It may take 5 business days or more for your first payment which depends on the type of reward you are requesting in Swagbucks.
After that, Swagbucks typically pays within 24-48 hours.
Other info
Swagbucks provides loads of other fun ways to earn money. For example, you can earn SB by playing online games, web searching, watching videos, shopping online, and more. The more you earn, the more amount of gift cards or cash you can redeem. Right now, Swagbucks gives new users a $10 signup bonus.
3. Branded Surveys

Average Payout per Survey: $0.50 to $5.00
Payment options: PayPal; Gift cards; Branded Pay; Donate to charity
Trustpilot: 4.3
BBB Accredited B
Business Started: 6/3/2012
Branded Survey is a community online survey website that paid out over 274 million dollars to over 3 million users. It focuses on paid surveys and your opinion matters, your voice will be heard.
How much will I get paid?
Branded Survey says you can make money anywhere from $0.50 to $5 per survey. If you're an active user who takes surveys every day, you can make a couple of hundred dollars a month. Branded Surveys have different levels to keep you on its site. As a Branded Elite badge member, you can earn a weekly bonus to complete a certain amount of surveys per week. When you get the highest badge levels, you'll earn the most for your time as there's a bonus. The more surveys you take, the more you can earn from home.
Note that a research partner may reject your survey, when this happens, the rejected survey points are deducted from your current point balance. Make sure you answer the survey clearly and consistently.
Except for taking paid online surveys, you can collect points by inviting friends to join, taking the daily poll, ranking on the leaderboard and more.
How to cash out from Branded Surveys?
To redeem points, your account needs to earn a minimum of 500 points which is equivalent to $5.00. You can choose payment options you like, people can get cash through PayPal, Branded Pay, or gift card rewards. Branded Survey also lets you donate to charity.
| | |
| --- | --- |
| Payment options | Areas |
| PayPal | US, CA, and the UK |
| Branded Pay | U.S. only |
| Gift card rewards | US, CA, and the UK. |
| Donate to charity | U.S. only |
Branded Survey doesn't set a payday so you can claim your reward as long as you have 500 points or more. It takes about 1-3 business days for the money to transfer to your account.
Other info
As a new member, you can get $1 in total after filling out your profile. Then you can start taking surveys immediately to make money. You need to be at least 18 years old and live in the US, CA, and the UK.
4. InboxDollars
Average payout per survey: $0.5 – $5
Payment options: PayPal, gift cards, prepaid visa
Trustpilot: 4.2
BBB Accredited A-
Business Started: 6/8/2005
InboxDollars is one of the largest online survey sites in the market. It's a legit online survey website that helps you earn extra money in your spare time. Unlike other online survey websites, you earn dollars and cents on every task, not points or virtual currency.
How much will I get paid?
You can make about $0.50-$5 per survey on average. InboxDollars gives the money and an estimated time to let you know how much time you may spend on this survey so you can decide if it's worth of time. If you're a motivated user who completes tasks every day, you can earn extra hundred bucks or more per month.
Like Swagbucks, taking paid surveys is not the only way to make money on InboxDollars, you can get rewarded for playing games and reading emails. Almost every task on the InboxDollars brings you money, you can read how to earn $30 with InboxDollars to learn more.
It referral friends program gives you $1.00 for each referral once your referral has earned a total amount of $7.00 or more on their accounts.
But you need to be patient when using InboxDollars. Their cash offers take quite a long time to your account. Most offers occur within 2 weeks, some may take up to 30 days or longer. So if you want to get cash instantly, InboxDollars may not suit you.
Offers where a purchase has been made or an order place MAY take 30-90 days to credit to your account. — Cash Offer Crediting
How to cash out from InboxDollars?
You need to have at least $15 in your account before requesting payment. You can request your payment via e-gift card, PayPal, and Visa. Note that all gift cards are virtual and mailed cards are not available. The payment will process in about 3-5 business days from the date of the request for processing to occur for e-gift cards.
For PayPal, you need to verify your PayPal account through the links provided by InboxDollars. Then the process may take about 3 business days.
Other info
To create an account, you must be at least 18 years old to be eligible to post Cash or otherwise use any Service Platform. This site only provides services for the people who live in the United States. You must be living individuals who live and log into your InboxDollars in the United States. VPN or Proxy IP is not allowed to use when accessing the site to complete activities for earning cash credits. If InboxDollars detect you're connecting via a VPN, proxy, or other unblocked IP services, your account could be removed/deleted.
5. MyPoints

Average Payout per survey: $0.60-$1.80
Payment options: PayPal; Gift cards; Travel Miles
Trustpilot: 4.4
BBB Accredited A-
Business Started: 6/8/2005
MyPoints is one of the oldest cashback sites since 1996, but it also lets you earn points by taking online surveys. The company has partnered with a variety of brands that need to hear from real customers. It is no wonder that MyPoints started paid online surveys.
How much will I get paid?
The payout depends on the type and size of the focus groups that market research companies would like to study, so it varies. The number of average payouts is from third parties, MyPoints officially indicates some surveys offering as much as $50, and most will pay less with less time. Like Survey Junkie, MyPoints also gives points even if you do not qualify for a survey so you will leave with something. But there's a limit, 25 points for disqualification per day.
You can also referring friends to earn points.
One thing I don't like is that MyPoints doesn't make it clear how many points equals $1 dollar. These points vary from one retailer to another, we can only guess. In my opinion, MyPoints' points are worth less than other sites.
How to cash out from MyPoints?
The same thing happens in redemption. MyPoints doesn't state the minimum cash-out value, most users found out it's around $3-5 for gift cards. If you choose to redeem e-gift cards, they will be sent to you in 3 business days, but in some cases, it may take up to 10 business days. For PayPal, you need to wait up to 5 business days after verifying your PayPal account. Then MyPoints will credit your account with 1,750 points which you can redeem into a $10 gift card.
Other info
Because MyPoints is famous for cashback, you have more ways to earn points through shopping deals. You can get coupons, discounts, cashback (or point back) shopping at thousands of merchants. MyPoints rewards users with up to 40% off on purchases.
If you like shopping or you're coupon savvy, MyPoints may suit you well.
Why did survey companies pay you?
Some companies don't have a department to run consumer surveys but they do need consumer feedback to help the company make more money, so they hire survey companies to do the work. Paid survey is a way to connect consumers and companies, it's a form of communication.
Running a survey is essential for companies to get product feedback and quality control, the survey may influence the birth and end of a product. Therefore, they need to find a particular group of people who have certain knowledge to answer the questions in the survey. That's why every legit online survey website sets a qualification scanner.
So it's essential to choose the right legitimate online survey sites, not only to protect your personal information won't be sold but also to receive surveys that suit you and pay you the most.
You can take paid online surveys as a fun way to earn extra money, but it's not a reliable long-time source of income.
Avoid paid survey scams
If you're registered on the above sites, you don't need to worry too much, but you'd better take a look at the tips before diving into the paid surveys.
Don't pay for surveys:
Some scam websites will ask you to pay to join a survey site. Don't believe it, all reputable online paid surveys websites let you join for free. Some scam sites would say they need to charge you first and will return in the following weeks. Don't trust either. You don't need to pay for a survey, they should pay you.
The website promises a large payout:
As you can see, legitimate survey companies would warn you nobody can get rich by taking paid online surveys. They do use attractive numbers like $50 per survey to lure people to click and sign into their websites. If the number is way higher than $50, you need to raise a red flag.
Ask for confidential information:
You can sign up easily on reputation online survey websites with basic information. If you're required to provide personal information like your social security number and driver's license to complete a survey, it's abnormal.
That's all about the highest paying online surveys, hope this post would help you find the site that suits you.
FREE 1 Year of Amazon Prime
Get a year of Amazon Prime for FREE when you open a Money Market Account.
Get Started