Have You Been Pwned | 4 Free Email Hijack Check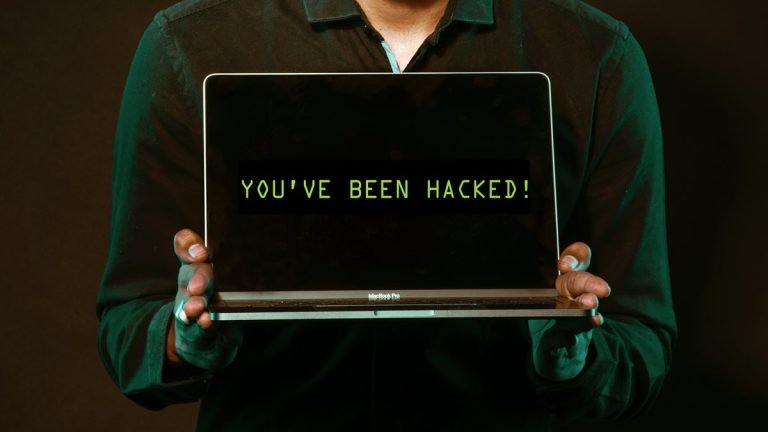 Has your personal information been exposed? Have you been pwned? Is your social security number or credit card number sold on the Dark Web? Check 4 methods in this post to figure it out and tackle this problem.
What does pwned mean?
Originally a typo of owned in computer games, pwned means you're a data breach victim in this context. If your passwords, email addresses, or other personal information leaked online, you have been pwned.
Although there are no concise data, it's estimated that over 800,000 people are being hacked every day, considering about 2,200 cyberattacks happen per day. In 2020, the FBI received 19,369 email compromise internet crime complaints, an increase relating to the use of identity theft.
If you think account hacking is far away from you, check these data breaches which expose your personal info to cyber criminals.
Breach date: August 2022
Compromised accounts: 5,485,635
Compromised data: bios, email addresses, geographic locations, names, phone numbers, profile photos, usernames
Breach date: August 2019
Compromised accounts: 509,458,528
Compromised data: birthdays, email addresses, employers, genders, geographic locations, names, phone numbers, relationship statuses
Breach date: August 2016
Compromised accounts: 251,661
Compromised data: email addresses, passwords, usernames
data source: haveibeenpwned.com/PwnedWebsites
What's the consequence of hijacking?
Increasing ad emails and calls
Phishing emails and calls mocking your service provider
Stolen identity (phone number, name, address, photos, SSN…)
New accounts opened in your name
Money transferred not made by you
Change of delivery address
Weird emails sent to your colleagues, friends, and family
Sensitive personal info sold on the Dark Web
Have you been pwned?
Wondering if you're a victim of data breaches or account hijacks? Just use the following methods to run a free scan.
Method 1 Have I been pwned?
haveibeenpwned.com is a free resource for anyone to quickly assess if their info is at risk due to data breaches. Specifically, it aggregates breaches and provides access for people to run the scan. You can enter your email or phone to check if they're in data breaches so that you can protect your online identity better (e.g. changing your passwords).

If it finds nothing related to your account, then congratulate! Your account is safe temporarily. But to give your identity safety a well-rounded protection, we recommend you try the other methods as well.
Method 2 Aura
As a top-notch identity protection expert featuring monitoring and account tracking, Aura sets itself apart by providing extra antivirus, password managers and VPN services. In addition, they have specialists guiding people on what to do after receiving alerts or finding identity stolen. You can run a free check using its scan tool to find out if you're part of data breaches.
Go to Aura scan page.
Fill in your email address and click View Results.

It'll start scanning. After that, you'll know if there is any information tied to your email on the Dark Web.

Besides, Aura provides a 14-day free trial (worth $12-37/mo) for people concerning their identity safety and ID protection services. Don't miss out on this opportunity.

Method 3 NordPass
Being one of the Nord Security family, NordPass is an innovative password management solution designed for a simpler and safer online experience on any device. Since password safety always connects to hacked accounts and data breaches, it offers a free scan for people to check out if they've been hacked.
Go to the NordPass scanner page and click No, try the online version.

Type in your email address and click Check Now.

You'll get a notification if the scanner finds no related breaches.

However, you need to have a NordPass Premium account ($1.69/mo with a 30-day money-back guarantee) to check the detailed report. What's more, if your email links to a data breach, it may mean you need to change your password immediately out of online safety concerns.
Method 4 Identity Guard
As the name indicates, Identity Guard serves as a protection to prevent people from threats of fraud, identity theft, data trading, and financial loss. It alerts subscribers to breaches and credit fraud in near real-time. Apart from that, it offers various tools, including credit monitoring, dark web monitoring, credit lock and so on, to guard people's online safety.
Its data breach checker detects account hijacking, identity theft, credit theft, home title theft, data trading, and spam & robocalls. Here's how to access its scanner:
Visit the Identity Guard scan webpage.
Enter an email address and click Free Privacy Checkup.

You can see the results in minutes. Turning on the data breach notifications may be a good choice if you want to stay informed about your personal data safety.

If you find your identity at risk, consider protecting yourself with Identity Guard in 5 easy steps. You can start with its 7-day free trial.

Signs of being hijacked
To find out if you have been pwned, you can also pay attention to the following signs.
Your email password isn't working.
Your inbox loses some emails.
Strange emails in the sent box that you didn't send.
Your friends say they're getting spam from you.
Many different IP addresses appear in the logs.
Social media accounts linking to this email have odd messages.
What to do after email is hacked?
Regain access to your email account — If you can log in to your email account, change the passwords immediately. You may also need to change other accounts' passwords if you use the same one. Password managers like NordPass and LastPass may help. However, if you fail to access your account, work with your email provider to recover it (Outlook, Gmail, Yahoo).
Warn your friends and contacts — Alert them that you've been hacked so that they'll be wary enough to skip opening any messages sent from hackers.
Enable two-factor authentication — Add 2FA to your email following your email provider's guidelines (Outlook, Gmail, Yahoo).
Scan your device for viruses and malware — Run a thorough antivirus scan (e.g. Malwarebytes) to check for spyware, keyloggers, and other malware. Keep your system, browsers, and apps up-to-date.
Keep an eye on your credit report — Most hackers are eager to make profits from using others' identities, so watch out on your credit report to get the earliest alert. Due to the pandemic, you can check credit reports weekly for free at AnnualCreditReport.com until December 2023.
Use professional identity protection tools — Get yourself peace of mind by letting ID protection products (e.g. Identity Force, Aura) do the monitoring and alerting job.