Have You Ever Googled Yourself?
Do a "deep search" instead.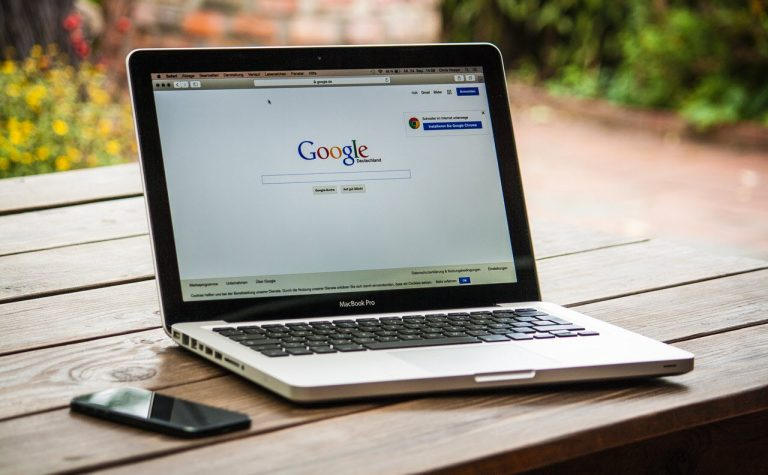 Search More Than Google
See what's out there about you online!
Many people may have googled themselves out of curiosity. But what they could find varies from person to person. Some may find their old photos or forgotten social media profiles. But for most people, googling their names only to find out irrelevant information or people who share the same name with them. If that's the case for you, you've come to the right place. This post will show you the right way to google yourself and offer you some tips on how to take control of your online presence.
How to Google Yourself Correctly
If you want to know what's out there about you online, the simplest way is to search your name on a search engine like Google. To make your search more efficient, here are some tips for you:
Set your browser to incognito mode to ensure that your search results won't be customized by your location or search history.
Here's how to do it:
Open Chrome, tap More > New Incognito Window.
A new window will appear. In the top left, you'll see an Incognito icon.
Put your search terms in quotation marks for more accurate results, e.g., "Jane Smith".
Search for your full name, nickname, username, or screen name. If you have a common name, try adding a middle name to your original search, e.g., "Jane A. Smith".
Run a Google Images search on your name to see if there are any pictures of you.
Search your home addresses, phone numbers, and email addresses to see what comes up.
Search for your name plus other details, like the city you live in, the school you attended, the company you work for, etc. For example, "Jane Smith" Chicago.
Check a few pages to uncover the results that show up.
Use different search engines like Yahoo, Bing, or DuckDuckGo to get the best result.
If Google doesn't turn up what you need, there's a better way to search yourself that can reveal far more than Google.
Find Information That Google Can't
Beyond traditional search engines like Google, there are dedicated people search engines that can aggregate vast quantities of people-related data and assemble it into easy-to-read profiles. With just a name, phone number, address, or email address, you might be surprised at how much data is out there on you!
Here are some best people search engines we have tested and would like to recommend:
Option 1: BeenVerified

Founded in 2007, BeenVerified is a people search engine that provides a searchable database of publicly available information. You can search a name on this site to locate addresses, phone numbers, email addresses, relatives, social media accounts, and much more. You can also run searches on phone numbers, email addresses, addresses, social media usernames, VINs or license plate numbers.
To search for yourself on BeenVerified:
Go to BeenVerified.
Enter your name, city, and state then hit SEARCH.

Wait a few seconds for BeenVerified to scan through its database. Once done, you'll see a detailed report like the following.

Option 2: TruthFinder

TruthFinder is one of America's most popular people search engines. It can help you learn more about the people in your life through background checks, reverse phone number lookups, reverse email address lookups, and reverse address lookups. With TruthFinder, you may find records such as contact information, social media accounts, education and employment history, criminal or traffic records, and more.
To run a background check on yourself:
Go to TruthFinder.
Type your name, city, and state. Hit SEARCH.

Within moments, you'll see a comprehensive background report.

Option 3: Spokeo

Spokeo is another famous people search engine that organizes information about people into simple and comprehensive online profiles that are accessible to consumers, businesses and nonprofits. With Spokeo, you can search for almost anyone in the United States by name, phone number, address, email, or username.
To look up yourself on Spokeo:
Go to Spokeo.
Enter your first and last name into the search box and click SEARCH NOW.

Wait a few seconds for Spokeo to search its database. Once the process is complete, it will show you an easy-to-read report.

Take Control of Your Online Presence
When you search for yourself, you may find some unwanted information that you don't want other people to see. To take control of your online presence, here are a few ways you can follow:
Set a Google alert for your name. By doing this, you'll get a notification if anything mentioning you appears online.
Check your privacy settings on social media to ensure you're protecting the content you share.
Delete old accounts that you no longer use.
Remove unwanted content. If you find some sensitive information that you can't remove yourself, you'll need to contact the site's webmaster and ask them to remove it for you. If you are unable to have a website owner remove the content from the site, you can also ask Google to remove this. Click here to see what Google is willing to remove.
Opt out of people search sites. These sites include Whitepages, Intelius, Spokeo, MyLife, etc. To remove your information from those websites, check out its opt-out page or "Do Not Sell My Personal Information". It can be a huge task to opt out of these sites one by one. If you don't have time and patience, consider using a paid service (like DeleteMe) to do the job for you.
Summary
Everything you do online contributes to your online reputation. Your online reputation matters, as it could affect how people think about you, especially your potential employer, your coworker, or your new date. To manage your online reputation, the first step is to find out what's out there about you. You can get started by Googling yourself. Try it now!
Credit: Featured Image by Pixabay