Google Reverse Phone Number Lookup – Find Who's Behind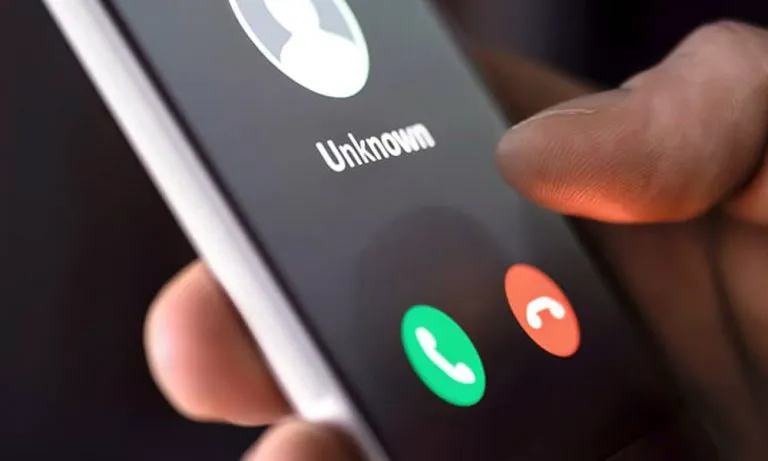 Whenever you have a phone number you don't recognize, you can run a reverse phone lookup on Google to track down its source. This post shows you exactly how.
How to run a Google Reverse Phone Number Lookup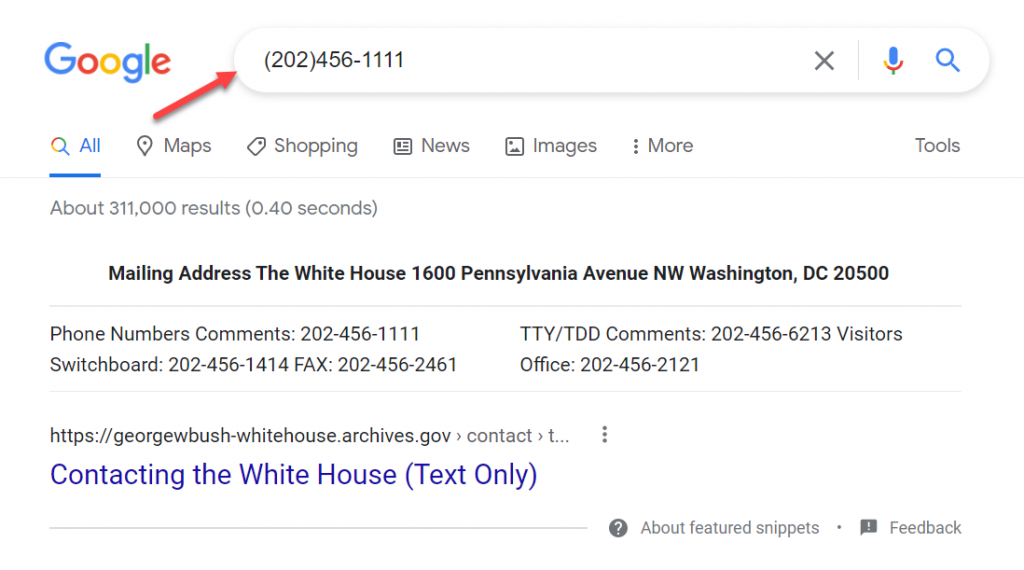 Googling a phone number is easy. Just pop the number into the search bar, hit Enter, and within seconds you're likely to get results associated with the number.
On the other hand, though, you may be presented with hundreds of results and some of them are not even relevant. To make your search more efficient, here are a few tips to keep in mind:
Wrap your search query in quotations so that Google returns results with exact matches – e.g. "(202)456-1111".
Use "site:abc.com" to search sitewide. For example, if you're trying to look up if a phone number is linked to a Twitter account, the query (123)456-7890 site:twitter.com can narrow down the search more than a single digit.
Brainstorm a couple of details, and include them to your search query. For example, if you believe the call comes from a specific retailer, add the name of the retailer too to see if it confirms your thoughts.
Hopefully, the tricks have helped you glean the information you want from the phone number. However, more often than not, people don't tend to leave their private information online so the number cannot be traced on public platforms like Google. And even if you do insist on digging no matter what, it could mean endless hours of searching.
If you're tired of trawling the internet, or your search came up empty, Please move on to the methods below, to trace the phone number and in-depth information about its owner.
1. Search phone number on 55+ social networks with BeenVerified

BeenVerified is a powerful phone number search engine. With millions of phone directory records in its database, it gives you the power to lookup a number owner's identity, photos, jobs, online profiles on 55+ social networks, criminal records, and so on.
To search for a phone number, go to BeenVerified Phone Lookup.
Type the phone number into the box and click SEARCH.

Within seconds, the engine will rustle up a report for you, which contains available information about its owner.


3. Deep profile search with PeopleLooker

Social media reflects a great deal about our social life. If you're interested in knowing the owner, then you may want to know their activity on major social networks. PeopleLooker can just help you with it.
PeopleLooker is a social media search engine capable of searching for someone's footprint on 120+ social networks. This means that, besides the basic personal info about the owner, you're likely to find out whether they're on sites like Facebook, Instagram, YouTube, Twitter.
Go to PeopleLooker Phone Search.
Enter phone number whose identity you wish to find out and click Search.

Wait as PeopleLooker looks up the phone owner's name and gathers in-depth information for you.


4. Verify phone number owner with Social Catfish
3 out of 10 mysterious phone calls are from scammers. If the phone number on your screen looks fishy, look it up with Social Catfish.
Starting out as a dating investigation service, Social Catfish not only locates the identity of a phone number owner but also verifies it. Over the years, Social Catfish has helped users uncover thousands of phone scams in their tracks.
Here is how to use Social Catfish to do a reverse phone number lookup:
Type the phone number and click Search.

Within a minute, Social Catfish will match the number to a possible owner in its database, gather associated records, and runs a further check on the found information, and generates an in-depth report.


5. Search phone number on 120+ social networks with Spokeo
Just like PeopleLooker, Spokeo also holds its own in the social media search department (supports searching on 120+ social platforms). So it'd make a good alternative if the phone number slipped the cracks of PeopleLooker's database.
Another feature that sets Spokeo apart from other phone lookup tools is that the engine provides free basic info such as name, photos, home address, and family members. This helps you determine if the number owner is relevant in your life.
To run a reverse phone search, go to Spokeo Reverse Phone Lookup.
Enter the 10-digit phone number and click SEARCH NOW.

Spokeo will start retrieving owner information for the number you search and compile it in an easy-to-read report. The report usually includes the basic details of the number owner, including their name, age, locations, relations, social profiles and more.