Get League of Legends Skins For Free | 2022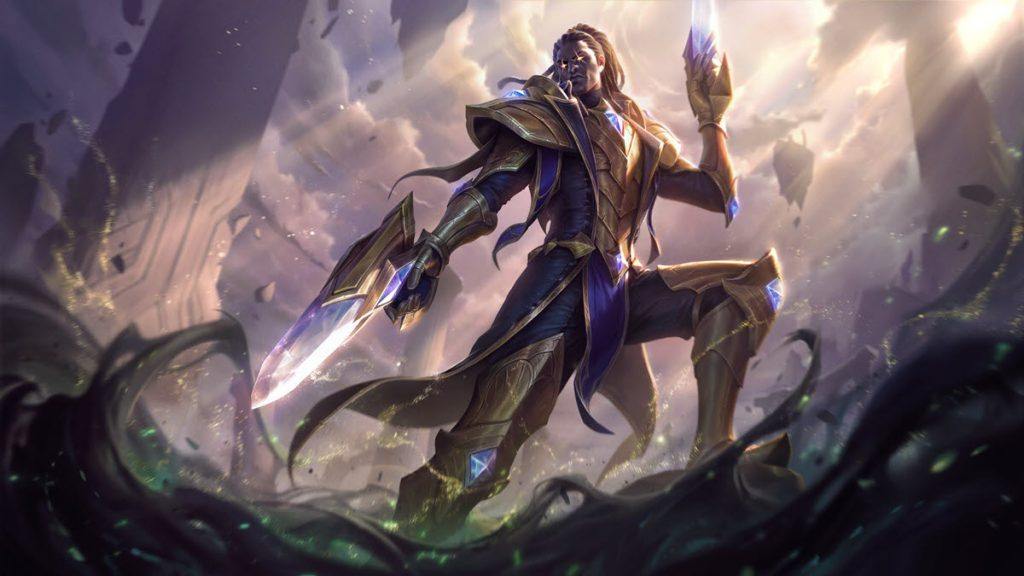 League of Legends is a world-famous game, which has millions of players in the world. Skins are an interesting and important part of the game, players can use skins to make their character outstanding in the game. While you can use RP to buy skins in the game store, but there're ways to get LOL skins for free.
Can I get Riot Girl Tristana for free?
No, you can't. It's because Riot Games is no longer giving away free League of Legends skins to players who follow the company's social media accounts, so you can't get Riot Girl Tristana by following and liking LOL's official Facebook account. The same thing happens on LOL's Twitter and YouTube social accounts.
Therefore, close the website if the post says you can get free skins by like LOL official social media accounts. These posts are out of date.
So, can I get League of Legends skins for free? Yes, you still have the chance. Read on to find how.
Method 1. Use cash back App to pay LOL skins
You can always earn extra cashback with Coupert by shopping at 7000+ participating stores. Besides, you can get $20 when you invite a friend or a family member to Coupert.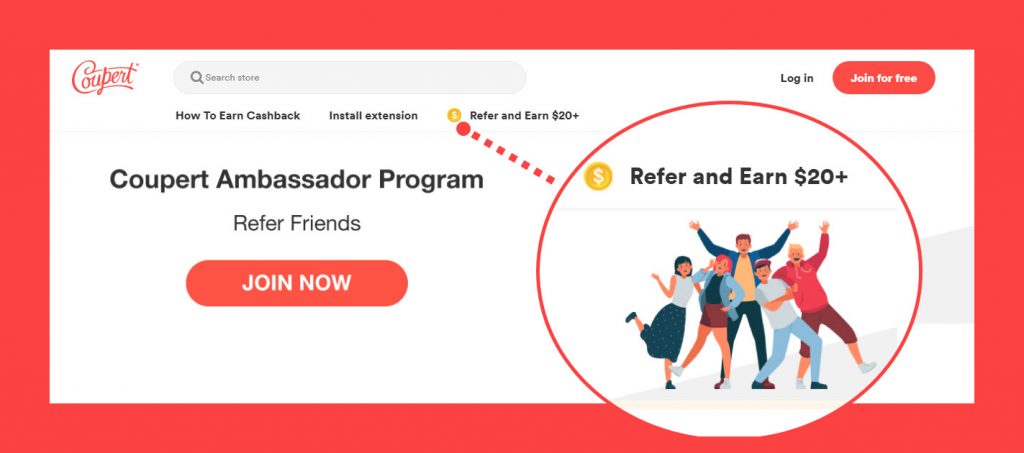 Coupert, a free extension for the browser that will tell you if there're available coupons for the site. This free tool saves your time and eases the process of searching for coupons.
To qualify, just install the Coupert extension to your browser and sign up. Then refer your parents or your friends to get $20 for each new installation.
Install Coupert on your browser for free and sign up.
Go to leagueoflegends.com and click the Coupert icon on the upper-right corner.
Click Activate to earn cash back on your purchase. (You can get a cashback for sure even if there isn't a working promo code).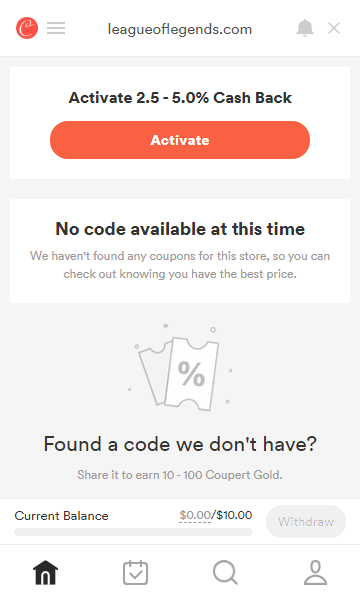 You can also try Ibotta or Fetch Rewards to earn rebates by submitting your receipts. It accepts receipts from most of the stores you frequently visit, such as Walmart, Target, Kroger, Walgreens, and more. 
Method 2: Use your free time for real money
In your free time, you can choose to relax or earn some money while relaxing. GTP (get-paid-to) websites like Swagbucks, Toluna or Microsoft Rewards let you earn points by doing tasks like taking surveys, watching videos, playing games, etc. You can get points after tasks and then redeem points for PayPal cash or an Amazon gift card to purchase whatever you want.
Method 3. Get Prime gaming free trial
This is an extremely easy way to get free League of Legends skins. You can get a free LOL Mystery Skin Shard every month. Riot Games have teamed up with Amazon Prime Gaming to bring you free skin shards.
Here's how to get it:
Go to Prime Gaming page.
Click Claim now.

Click Try Prime to start a 30-day free trial.

Follow the on-screen instructions to finish the process.
Signed into your Amazon account, go here and click Link and run FREE.
Click Link existing account.
Use your LOL account to sign in the pop-up window.
Your LOL account is connected to your Amazon account.
Back to Prime gaming site and claim the reward.
Method 4. Wait for the official giveaway
Sometimes, Riot Games will send skins to players for free officially to celebrate something. For example, last year, League of Legends had given away free skins to celebrate the 10th anniversary. In this year, May 2020, Riot Games gave away the Thousand-Pierced Bearskin to players to commemorate Volibear's update. Players who owned Volibear prior to patch 10.11 can get the skin for free. Right now, the price of this skin is 975 RP.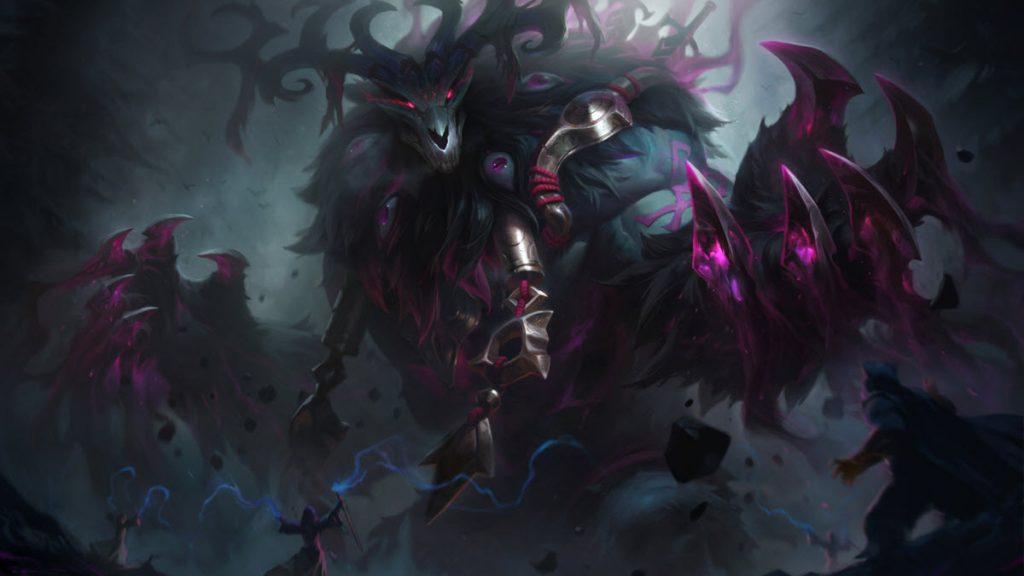 So, you can follow the League of Legends official social accounts to receive the latest news.
Method 5. Honor level rewards
Every season, the Hornor level rewards players' achievements in reaching certain levels. The rewards including skins, honor capsules, or Blue Essence. This year, an Honor 5 player can choose 1 skin as a reward. They're the Grey Warwick or Medieval Twitch skins.
Method 6. Season rewards
At the end of each season, you will automatically receive the new Victorious skin if you have achieved Gold or a higher rank in Ranked mode. Unfortunately, you can no longer get the Season Reward skins from previous years, so stay tuned.
League of Legends players can earn unique rewards at the end of the season based on their performance — ranking in this season. You need to reach at least Platinum in the game mode.
Riot Games announced on Oct 12 that the official reward system will send each player rewards according to their 2020 LOL performance. If you managed to reach Gold or higher on Season 10, you'll receive a free Victorious Lucian. The higher your rank is, the more rewards you'll get from Riot. The LOL Season 10 is ending in November, you can collect all your annual winning from the game, to get free heroes, items, or skins.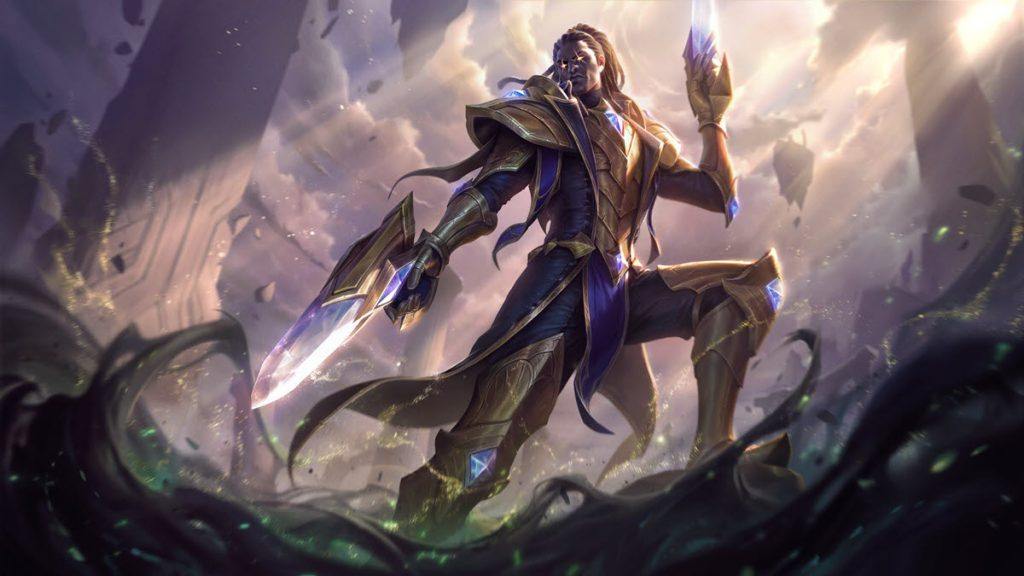 Method 7. Twitch Prime rewards
You can get a new free mystery skin through the Twitch Prime rewards program. It's very easy to get it. What you need to prepare is to join the Twitch Prime membership and get the reward.
Get the Twitch Prime membership. (You can try a free 7-day trial or get Amazon Prime which also includes Twitch Prime.)
Go to the Twitch Prime page.
Scroll down and click the League of Legends.

Claim for the rewards.

Link your Riot account to your Twitch account.
Method 8. Ask for a gift
Ask for a gift and you can get it for free assuming that one of your friends would like to give you a free skin. Well, some players would like to exchange or give away skins as presents for special occasions or ceremonies. If you and your buddy have a strong relationship, you may give it a try LOL.
Conclusion:
That's everything about how to get free League of Legends skins. Don't waste your time on old and outdated posts, this post has the latest information to help you get the free skins easily.