How To Get Free Roblox Hair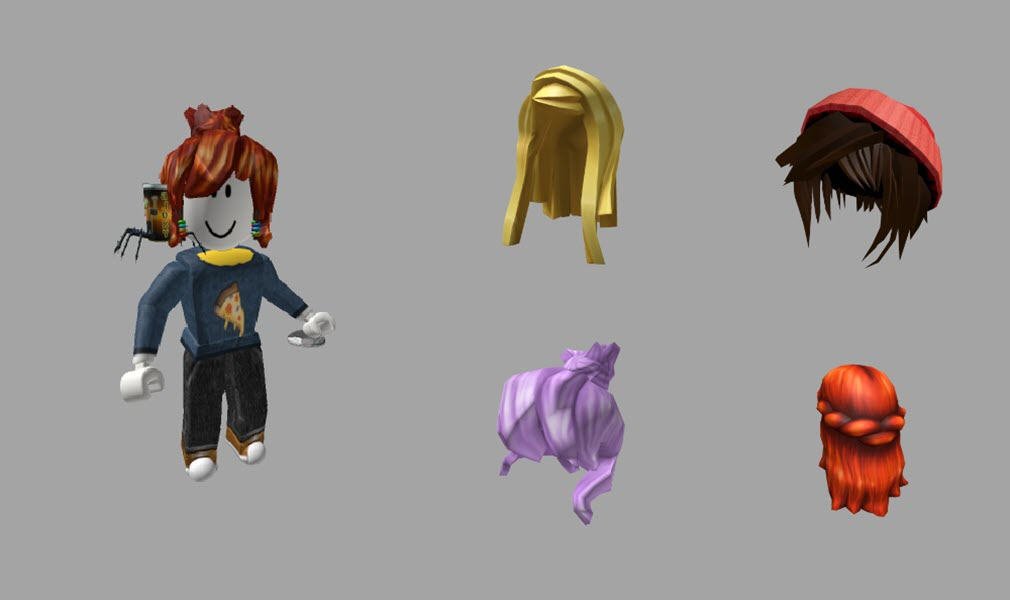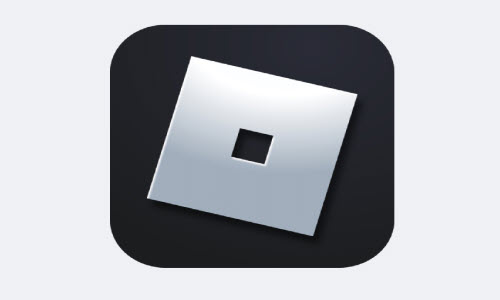 Want FREE ROBUX and ROBLOX items?
Earn $20 (1,700 Robux) by referring Coupert to a friend or a family member. Get Roblox promo code from Coupert with one click!
I guess you won't be satisfied with a basic avatar when starting with Roblox. Take a look at the avatar, you'll see they have one head, a torso, 2 arms, and 2 legs. You can change the appearance of the avatar's head, face, shirts, pants, and gears on top. From top to bottom, getting a fashionable hairstyle would be a good beginning.
This post is going to share the ways to get free hair for boys and girls in Roblox. Read on to find how.
How to get free hair in Roblox
Get Free Robux to buy free hair
Join the Microsoft Rewards Robux promotion to earn free Robux and buy hairs and items in Roblox you like.
Here's how:
Go to the Microsoft Rewards page and click JOIN NOW.

Log into your account. If you haven't signed up yet, click SIGN UP FOR FREE.

Click GO TO DASHBOARD and start earning points by completing tasks.

You can get a 100 Robux eGift Card for free when you complete 1 Microsoft Bing search on Microsoft Edge on desktop or mobile for 5 days within 14 days of joining Microsoft Rewards.
1,500 points = 100 Robux
3,000 points = 200 Robux
6,000 points = 400 Robux
12,000 points = 800 Robux
16,000 points = 1,000 Robux
NOTE: Microsoft Rewards available only in: US, GB, FR, DE, NL, CA or AU, IRL and NZ.
Not in your country? Using a VPN service.
Here's the list of reliable VPN services with a money-back guarantee. If you don't like the service, you can cancel it and get the money back at any time.
Over 7200 VPN servers worldwide
45-day money-back guarantee
Best deal: $2.25/mo
Over 3200 servers in 65 countries
30-day money-back guarantee
Best deal: $2.49/mo
Over 5,500 servers worldwide
30-day money-back guarantee
Connect 6 devices at the same time
Best deal: $3.67/mo
Over 2000 servers worldwide
31-day money-back guarantee
Best deal: $2.88/mo
Over 3000 servers worldwide
30-day money-back guarantee
Best deal: $6.67/mo
Get free hair on the Avatar shop
You can find a lot of free accessories on the Avatar shop, hair is one of the options.
It should be noted that the free hairstyles are the same on all platforms, so no need to download the game elsewhere to obtain more. With Roblox having special events often, you'll want to check periodically as the game tends to giveaway limited-time head-related items that turn out to be pretty rare.
On PC
Login to your Roblox account.
Click the Avatar Shop tab.
Under the Category, click Accessories > Hair.
Select Price (Low to High).

Choose the free hair you like.
On mobile
Launch Roblox and log in.
Tap the Avatar menu and open the shop.
Find Hair catalog.
Select the Price adjustor to see the free hair.
Free hair list
This list contains all 12 free hair from the Avatar shop. However, there's free hair that won't show on the Avatar shop — Down to earth hair is one of them. This hair is free too, don't miss it.
Currently, on the Wonder Woman Roblox game, you'll receive a free Silver Tiara Hair for your Roblox avatar if you play the game and unlock the badge.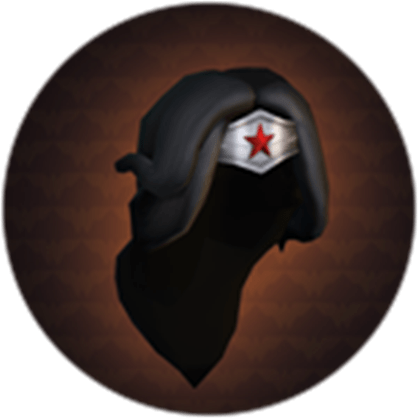 You may also like: Roblox free clothes code list/ How to earn free Robux
Get Roblox game codes from our latest Roblox games page!

Can I trust Robux generators?
NO! It is illegal and unsafe to use such sites. Robux has announced officially that there is no such thing as a Robux Generator. They usually are scams and should be reported to the Roblox Report Abuse system.
What will happen if you try those "Free Robux Generator" sites? I've tried one.
The link will lead you to the site and then they ask you to enter your username. The site starts generating a card number. At that moment I was like, omg this site seems really give free Robux! But the site shows I have to complete 2 offers to verify the code. If not, they won't give you the Robux.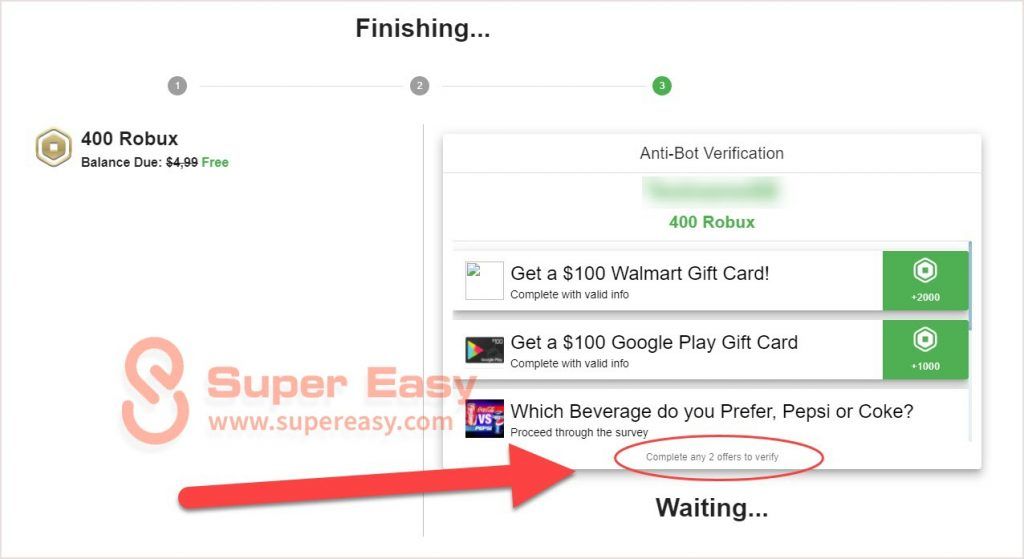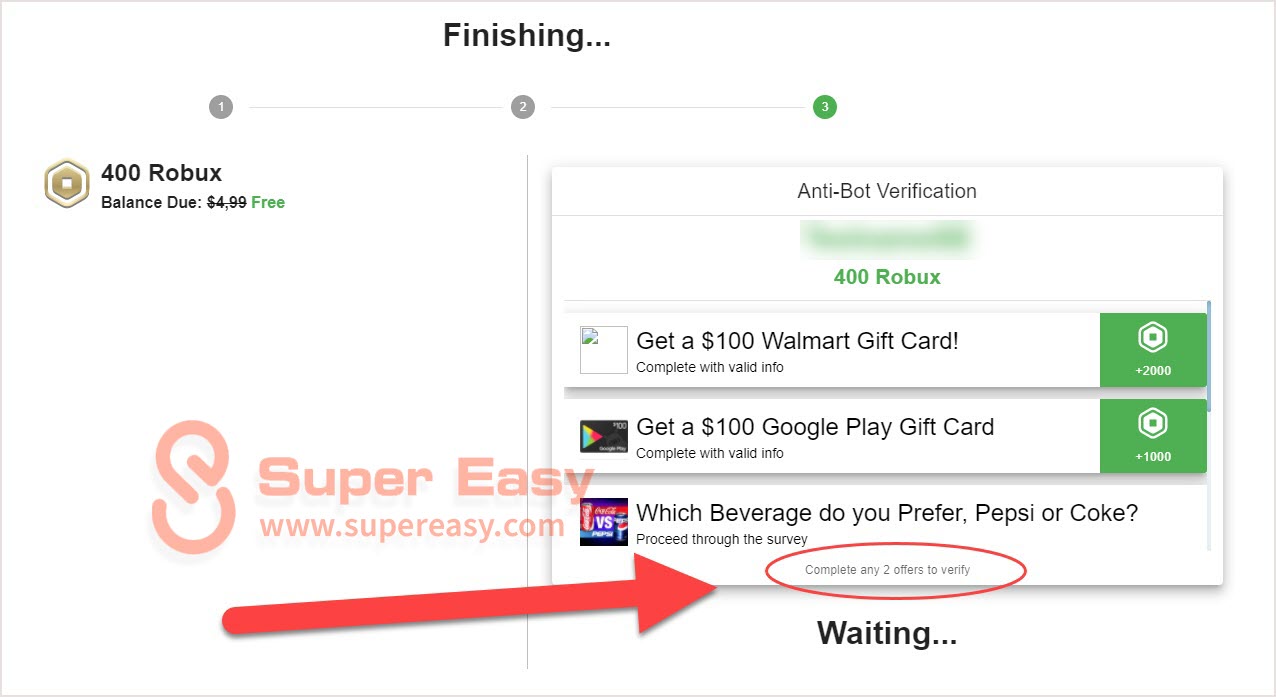 They aim to use people's greedy to get money. There's no guarantee that they'll give you the free Robux after you finish the purchase. The best result is you get the stuff you bought from the site but didn't receive the Robux. The worst could be you couldn't get the gift card after purchasing, neither Robux.
According to Roblox, some "free Robux generator" sites will ask you to give out your password or personal information. Your personal information and your account are at risk. They may take your account and all your Robux and items. Don't trust these sites.
Never enter your password anywhere other than the Roblox login page
Never share your password or sensitive information with another user
Don't click on suspicious offsite links
Roblox even made a FREE game to teach players how to spot unreliable information. You can play Beat the Scammers! to learn some knowledge about scams and get the Shield of the Sentinel for FREE!