Among Us is a fun game to play. In this game, you have to work as a team but beware of the impostor among the crew bent on killing everyone. To make the game more fun, you can decorate your characters with different costumes and a variety of skin combos.
In the coming Christmas, dress your character in a festive outfit early to shin among players. In this post, you'll know how to get Christmas skins, how to customize your character, and how to unlock free skins, pets, and hats on mobile.
Read on to find how.
How to get Christmas Skins
This trick is for PC players, it requires you to travel to the past. The skin bundle on mobile is priced at $4.
Once you have Christmas hats, you can use skin and color combos to get your desired Christmas effect.
Close your game.
Right-click on the Taskbar.
Click Adjust date/time.

Make sure you've turned off Set time zone automatically, then click Change.

Change the date to December 24, 2018, and the time to 12:15 AM or PM. Click Change.

Your time on your PC will be December 24, 2018.

Open Among Us and customize your character. You'll see all the Christmas themed hats that you can use.
Note: If you change back your date and time settings, you'll lose these cosmetics.

Christmas skin combos
1. Santa Claus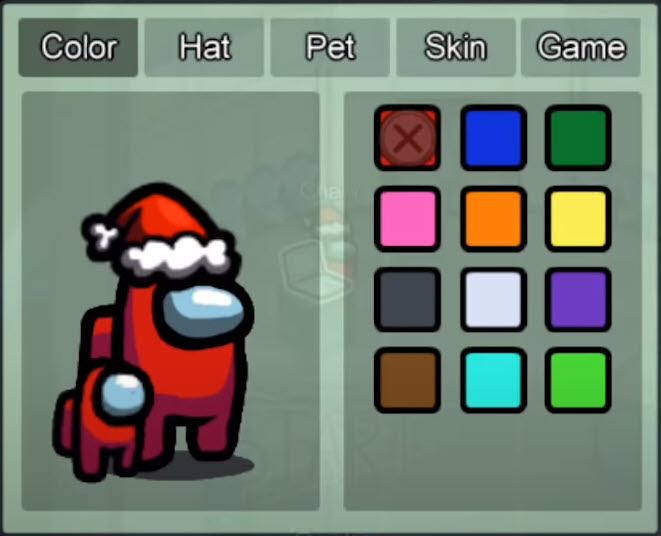 2. Reindeer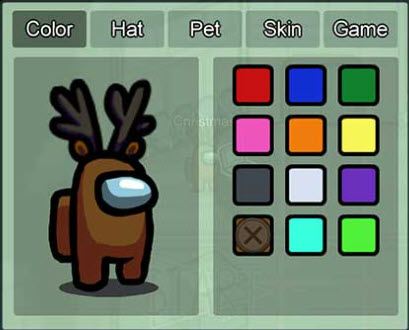 3. Christmas tree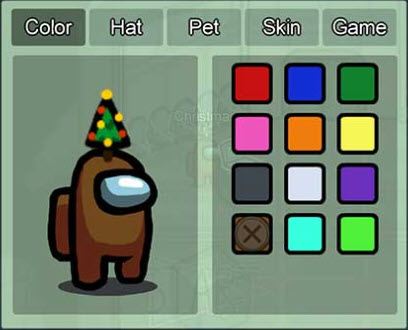 4. Snowman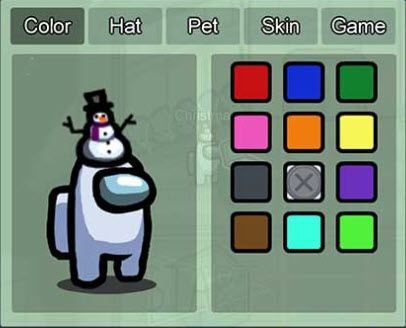 5. Christmas gift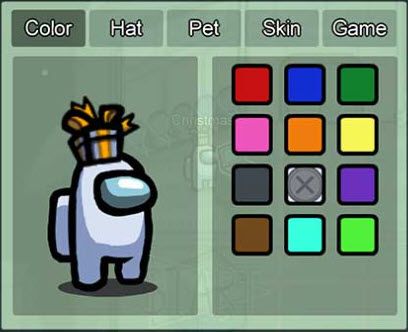 6. Santa's Elf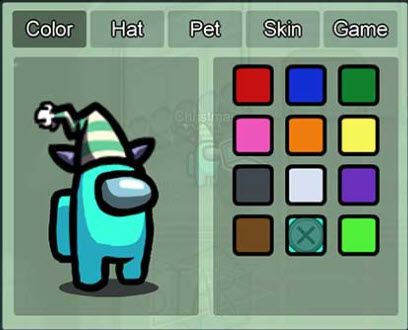 How to customize your character
Go to the game, click ONLINE.

Click Find Game under the PUBLIC.

Join the game. Move your character to the laptop.
Click CUSTOMIZE.

Then you can customize any color of your character.

Close the window and you're done.
How to unlock all skins, pets & hats in Among Us (Mobile)
On your mobile, go to the Play Store.
Make sure you delete Among Us.

Go to Google and type the link: https://techbigs.com/download/pid=19990&n=among+us.
Click the first link and download it.

You can play the game with hats, skins, and pets.
Note: This method has certain risks, we don't recommend using crack app to play the game.
Conclusion
That's it! You can enjoy Among Us while customize your character with festive skins and hats. Enjoy the game and have fun. If you have any questions or suggestions, you're welcome to leave comments below.