Want Amazon Prime but don't want to pay for it? Here are the ways to get it for free for a maximum of 6 months.
Sign up for Amazon Prime Free Trial
This is the easiest and the common way to get Amazon Prime for free. You can enjoy a 30-days free trial after signing up.
Go to Amazon Prime.
Click TRY PRIME. If you're a student, click Are you a student? > TRY PRIME STUDENT.

Follow the on-screen instructions to finish the process.
As a student, you can enjoy Free Prime Students for 6 months!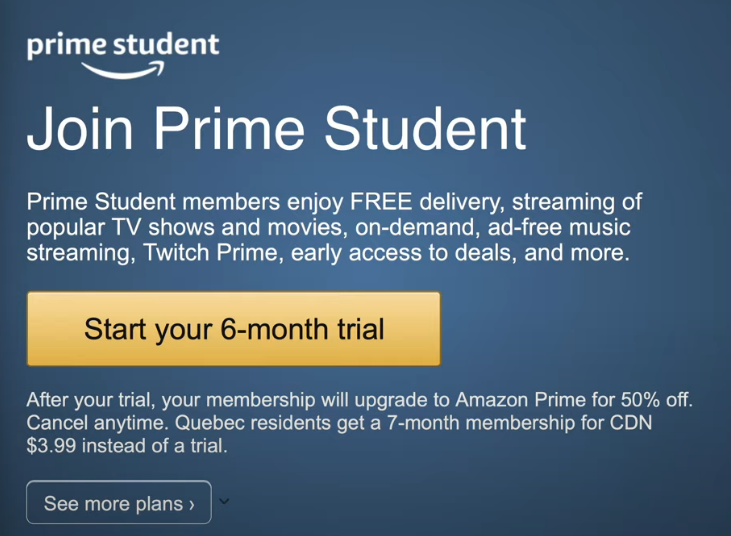 Get T-mobile unlimited high-speed plan
If you're looking for a new cellphone carrier with a new plan as well, take a look at the T-mobile. Metro by T-mobile provides a plan that includes free Amazon Prime.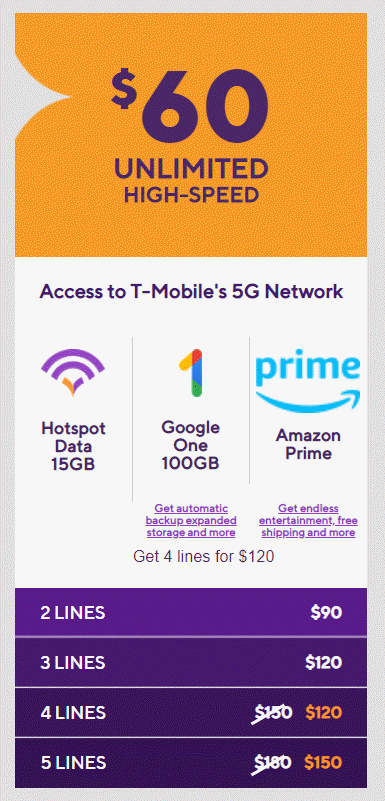 Get Free Amazon gift card to pay Amazon Prime
There're ways to get free Amazon gift cards and you can use these gift cards to pay for your Amazon Prime. The first and reliable way to win Amazon Gift cards is by sending your old stuff to the Amazon trade-in program. This program is very meaningful, it helps you turn trashes into treasure. Not only good for the environment but also good for your purse. What's more, the trade-in program is totally free.
Don't hesitate, visit the Amazon Trade-In store to see what items are available for receiving an Amazon gift card.
If you search in the Credit Card Marketplace, you'll see there're institutions offering Amazon.com gift card incentives to let you apply for the credit card. It's a way to get a free Amazon gift card, but if you want to save money, I would not recommend this method, cause a credit card won't help you save money.
Share account with family
Amazon Household allows you to share Amazon benefits with the whole family. If your family member has an Amazon Prime account, by adding family members via Amazon Household, the whole family could enjoy the benefits.
Note: Prime Student members can't share their Prime benefits via Amazon Household.
Except for getting Free Amazon Prime, you can save money on Amazon by using our coupon codes.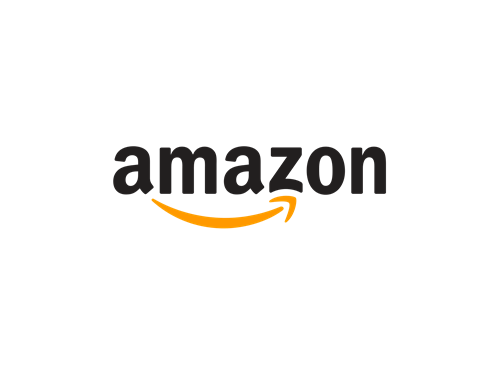 If you get tired of searching for working coupons on the internet, there's a free tool to help. Install the Coupert extension on your browser and it tells you if there are available coupons for a site.
Even if there are no working coupons for the product you're buying, you can still save money by using Coupert.
How it works?
You earn points when you buy from one 7,000+ participating stores, and you can redeem those points for cash.
To earn points (they call it 'gold'), just install the Coupert Chrome extension and sign up, then shop online wherever you usually do. The extension will pop up when you check out at a participating store, and all you have to do is click 'Activate' to earn points on your purchase. Once you accumulate $10 worth of points, you can cash out to PayPal. 
So you'll often get a discount AND a cashback!
Coupert is 100% free to join, and 100% legit. Give it a try and you'll love it!
FAQ about Amazon Prime
What's free with Amazon Prime?
Amazon Prime is a paid membership system for Amazon. Once you become the member of Amazon Prime, you can enjoy: FREE Two-Day Shipping; Whole Foods Free 2 Hour Delivery; Free games and loot with Twitch Prime; Prime Reading for free; Prime free movies & TV shows; Ad-free access to unlimited Prime Playlists; Prime Wardrobe let you try before you buy; etc. Read more details.
How much does Amazon Prime cost?
Monthly memberships: $12.99 Prime Student monthly memberships: $6.49
Annual memberships: $119
Do I Need an Amazon Prime Membership to Use Prime Video?
No, you do not need an Amazon Prime membership to use Prime Video.
Is Prime Video included with Amazon Prime membership?
As an Amazon Prime member, you can enjoy movies and TV shows with Prime titles freely. But the selection of titles that are included with Prime is always changing, There'll be new titles added to the Prime catalog and some will be removed. Except for Prime titles, there're titles you have to pay to purchase or rent for an extra charge.
Note: Prime Video Channels are not a part of your Prime subscription. As a Prime member, you can subscribe at a lower price: $4.99- $14.99/month.