How To Get Free Apple TV Plus Up to 1 Year in 2023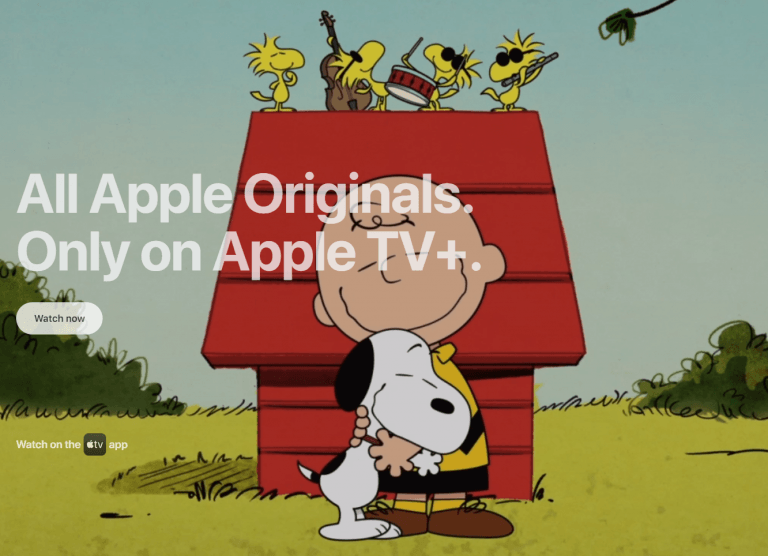 Since its debut in late 2019, Apple TV plus has been developing a solid audience base by offering amazing original shows and movies, including the latest popular shows Dickinson Season 3, Snoopy in Space Season 2, Ted Lasso, and the Morning Show Season 2. If you're thinking of giving Apple TV plus a try, check out this post to save money on your subscription.
How to get Apple TV plus for free
7-day free trial
The current price plan for Apple TV+ is $4.99 per month with a family sharing feature. If you're signing up for Apple TV plus for the first time, you'll get a 7-day free trial. Note that you'll have to manually cancel the subscription after 7 days if you decide not to use the service.
Buy Apple devices
Apple used to offer a 1-year free trial for those who purchased Apple devices when this streaming service first launched. Recently, Apple decided to reduce the trial to 3 months long.
If you get a new Apple TV 4K, you'll still have the year-long free trial. For other supported devices, you can get a 3-month free trial. Offer needs to be activated within 90 days. Simply open the Apple TV app and sign in with your Apple ID, then you're ready to go!
Activate your T-mobile offer
Starting from August 25, 2021, and for a limited time period, eligible T-mobile and Sprint customers can get a full year of free Apple TV plus subscription. Most customers with postpaid plans are eligible.
You can log into your account on Tmobile.com or the T-mobile app to redeem this offer. Or, you can activate the offer at https://promotions.t-mobile.com/with the code 2021APPLETVP1.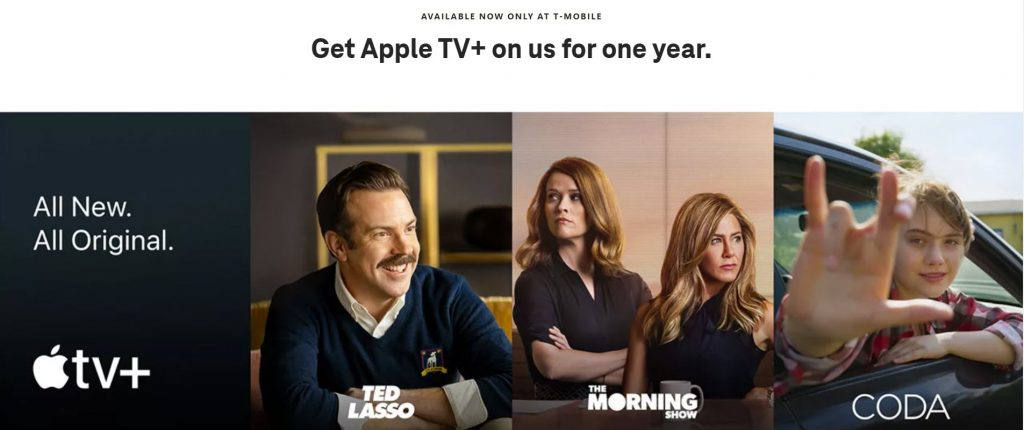 Another good news is that this offer can be stacked with many existing offers. For example, you just got a new iPad that comes with a three-month Apple TV + trial, and you'll be able to stack T-mobile's one-year offer with the Apple offer.
For detailed information, check out the FAQ section on https://www.t-mobile.com/offers/apple-tv-plus-deal.
Get 3 months free with Best Buy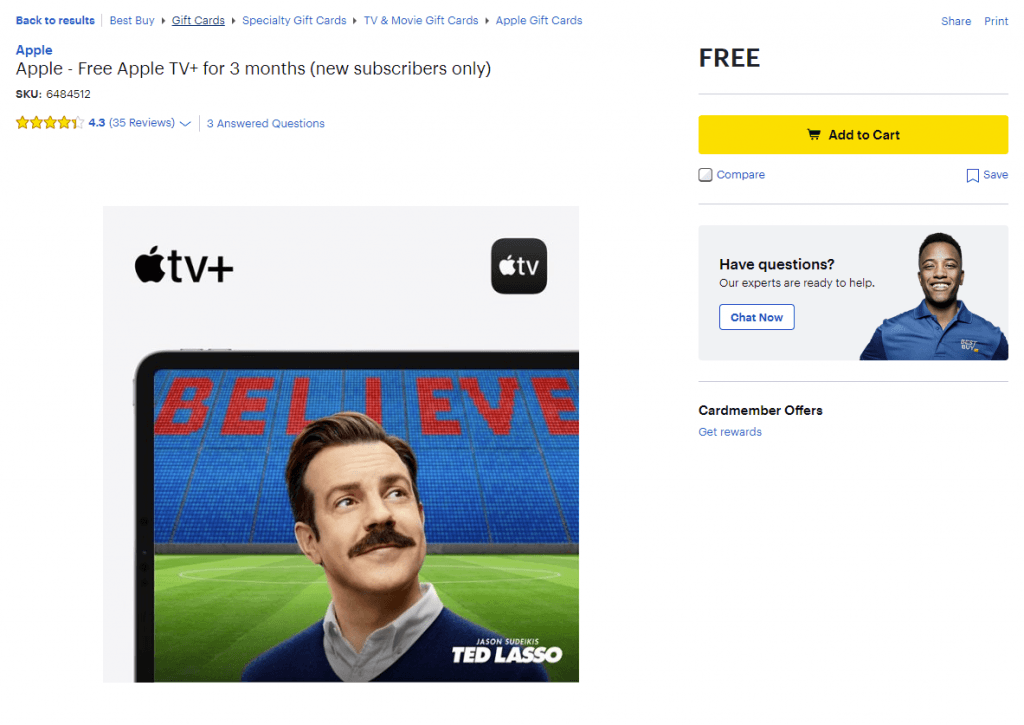 Best Buy offers a 3-month free trial to all new subscribers of Apple TV Plus. You will need a Best Buy account to "purchase" this item on Best Buy, but it's totally free!
Subscribe to Apple Music Student Plan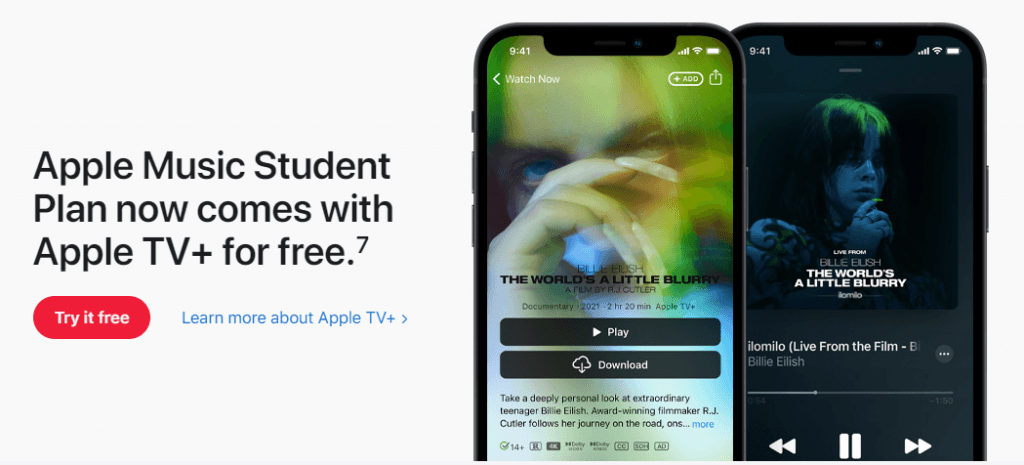 Verified college students can get Apple Music Student for $4.99/month. If it's your first signing up, you'll also get a 1-month free trial for Apple TV plus. Note that the family sharing feature doesn't apply in this case. After a month, you'll only be charged for your Apple Music subscription, and you can no longer access Apple TV+.
Subscribe to Apple One
Apple One is a bundle subscription of 6 Apple services and is definitely a good choice for those who use multiple of them. It includes Apple Music, Apple TV+, Apple Arcade, iCloud, Apple News+, and Apple Fitness+. If you've tried some of them and decided to subscribe to Apple One, you'll still get a 1-month free trial for the services you haven't subscribed to before.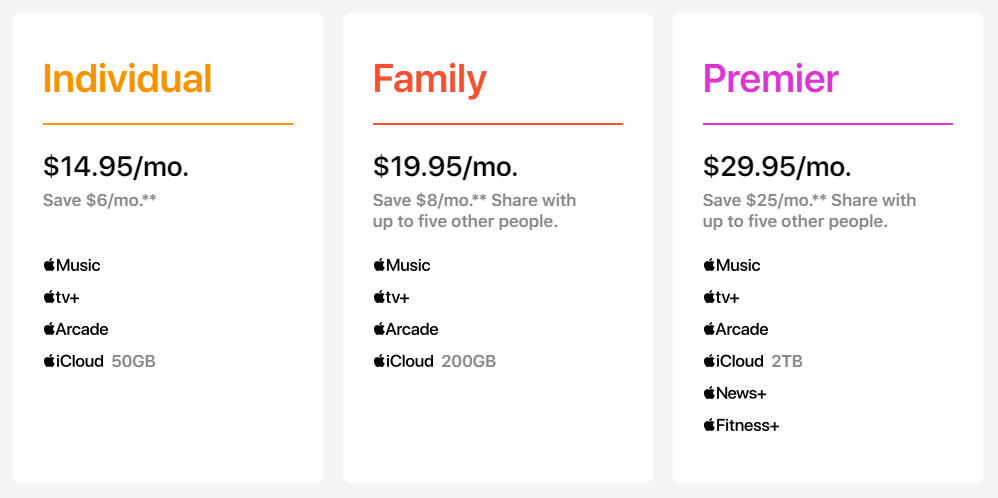 Currently there are three price plans. We recommend the family plan because it includes the most used services and provides great values. Plus everyone sharing the plan can use their own Apple ID to log in, totally hassle-free.
PS5 owner gets a 6-month free trial
If you have a PS5, you'll get a 6-month free trial of Apple TV+ before July 22, 2022. It's required to redeem the offer on your PS5 console, but you can watch Apple TV plus on all devices that support the Apple TV app.

To redeem your offer, simply search for the Apple TV app on your PS5 and download the app. After signing in with your Apple ID, you can now enjoy free Apple TV+ for the next 6 months!
Buy Apple devices with promo codes
Although Apple has a strict no-discount strategy, you can still get Apple products cheaper. Back to school and Black Friday are the two yearly promotions where you can get the best discounts and sometimes freebies (for example, AirPods) on an Apple order. There are also limited-time offers, but they run out pretty fast, sometimes even before you hear the news.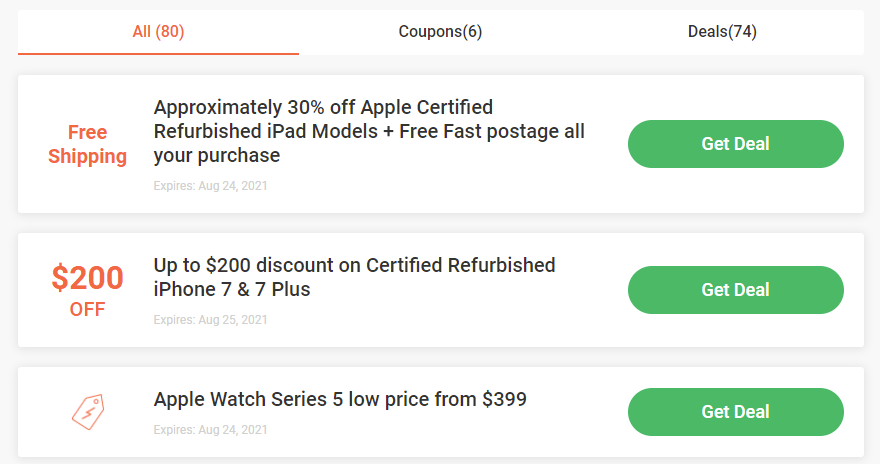 We recommend using Coupert to stay informed so you won't miss out any! It's a free browser extension (for Chrome, Firefox, Edge, and Safari) that gives you auto coupons and deals information. Just sign up and install the extension, then you're good to go! It'll pop out an alert when coupons are available for the site you're on, automatically test the coupons and tell you the best discount.
Coupert also guarantees your cashback from 7,000+ participating stores. Once signed up and installed the extension (100% free and legit), you can earn "golds" through purchases and cash out to PayPal when you accumulate $10 worth of "golds".
How to watch Apple TV+ from anywhere
Apple TV plus is not available in all regions, so if you're on a trip you might not be able to watch it. Also, streaming services like Apple TV+ could be banned when you're using a school/company network. To unblock Apple TV plus and watch it from anywhere, you can use a VPN.
A reminder: we don't recommend using any free VPNs as they can be highly risky and also slow your connection down. Here are some good VPNs for streaming videos (All of them offer free trials):
---
Credits:
Icons made by Freepik from www.flaticon.com