How to Get Animal Crossing: New Horizons Items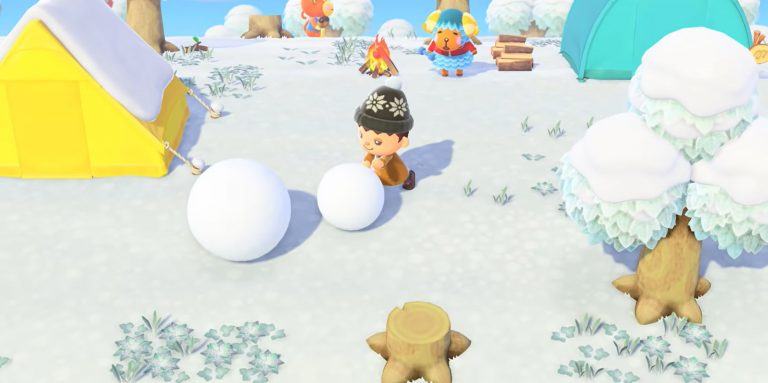 This winter, there're new seasonal DIY recipes that you'll need to collect in Animal Crossing. The Animal Crossing: New Horizons has two new seasons: the Snowflake Season and the Ornament Season. These two seasons start very close, but the Ornament Season lasts shorter.
The table gives you the exact time period of two seasons.
Snowflake Season
Ornament Season
Northern Hemisphere
December 11th – February 24th
December 15th – January 6th
Southern Hemisphere
June 11th – August 24th
June 11th – July 6th
What're snowflakes
Snowflakes are the special seasonal crafting material in the Animal Crossing: New Horizons. You'll see there're two kinds of snowflakes, small one and big one. In this post, you'll know how to get them and see all of the winter themed items you can craft.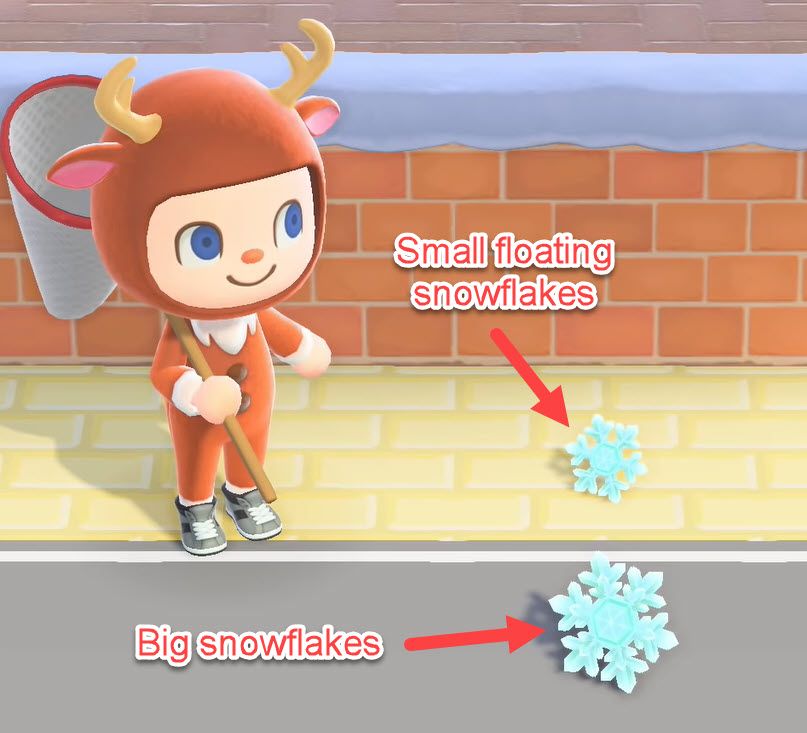 How to get the Snowflake
How to get small floating snowflakes
Small floating snowflakes are easy to get.
You'll see the little floating snowflakes.
Choose the one that has a little shadow and is floating around.

Grab your net and catch.

That's it! Super easy to get!
How to get big snowflakes
The larger snowflake is a reward for making a perfect snowboy. The friendly snowboy will give you a large snowflake and a gift.
Your island is covered by snow, find two snowballs on your island.
Roll a snowball for 17 seconds.
Roll the second one for 12 seconds.
Push two snowballs together and you'll get a snowboy.

Get the reward.

If it's your first time build a snowboy, you don't need to be accurate, he will be very impressed with your work and give you reward anyway, even your snowboy is not perfect. But don't imagine it'll be that easy. After that, you have to make a perfect snowboy to win prizes.

You can build snowballs with your own intuition, but following our steps above can help you make a perfect snowboy every time
How to get DIYs & recipes
Because there're two seasons together, you'll have the ornament DIYs and the snowflake DIYs.
Where to get the DIYs?
Cedar trees with decorations.
Floating balloons.
Note: The balloons will be mixed with ornament DIYs and the snowflakes DIYs. After December 15th, the balloon will mixed with the snowflakes DIYs and Ornament DIYs. So it's better to collect the Snowflake DIYs recipes after the Ornament season is over. Focus on the Ornament DIYs first.
Hold your slingshot.
Follow the balloon.

Shoot it when you're ready.
Pick up the present and open it.

The recipe is rare, so don't give up, fire balloons every time when you see one.
7 Snowflake items recipes
The way to get the recipes: fire the balloons.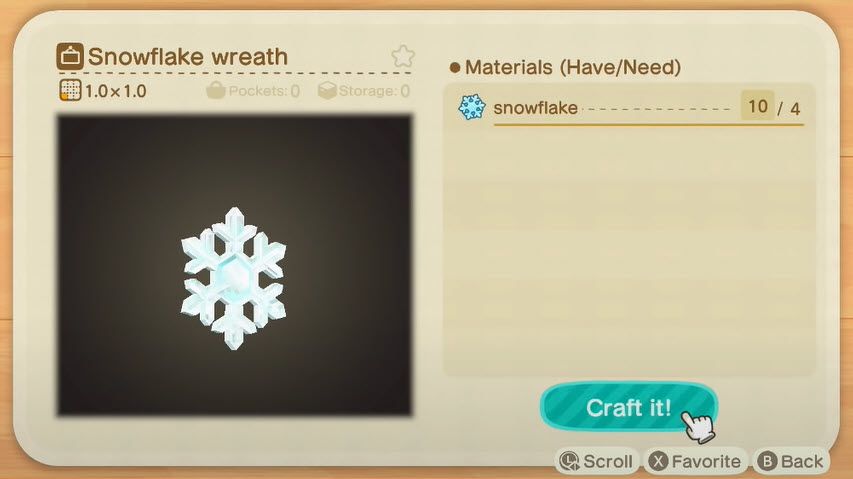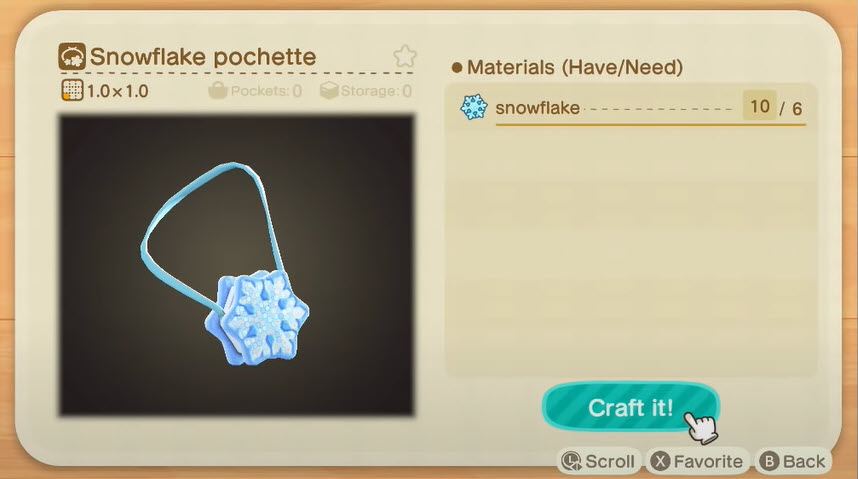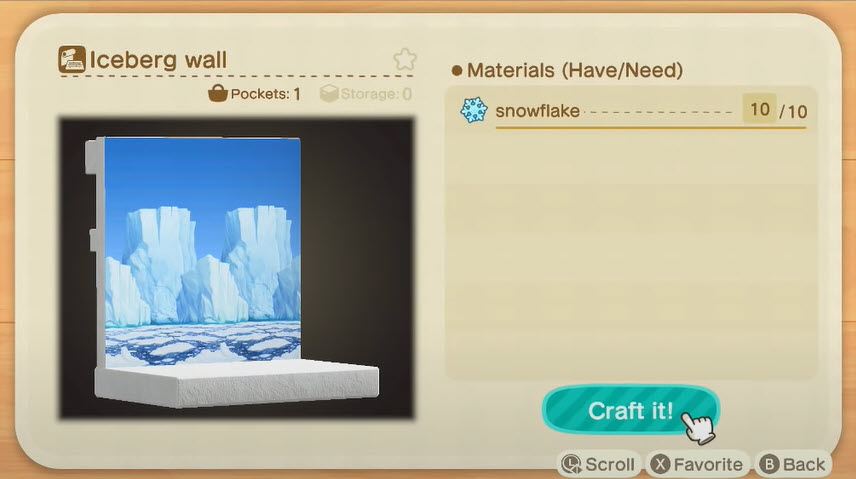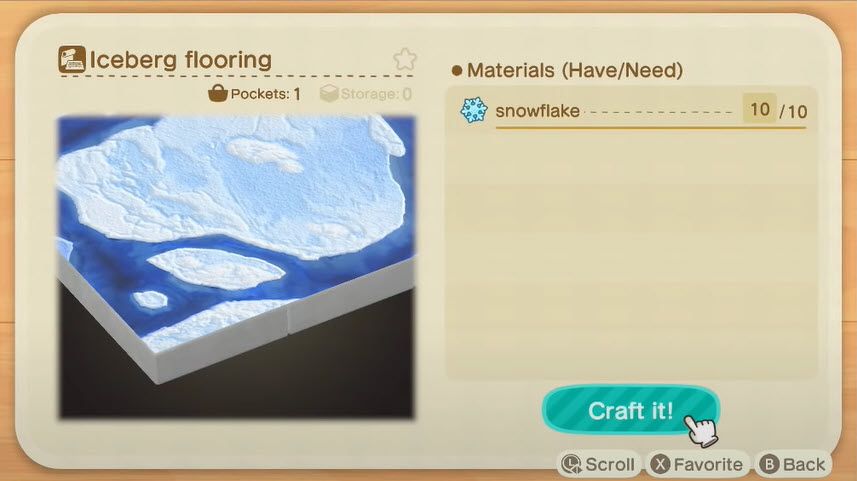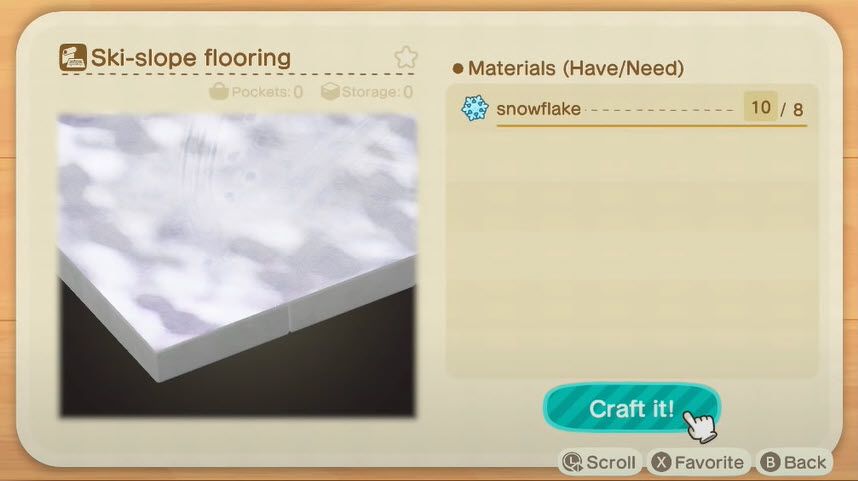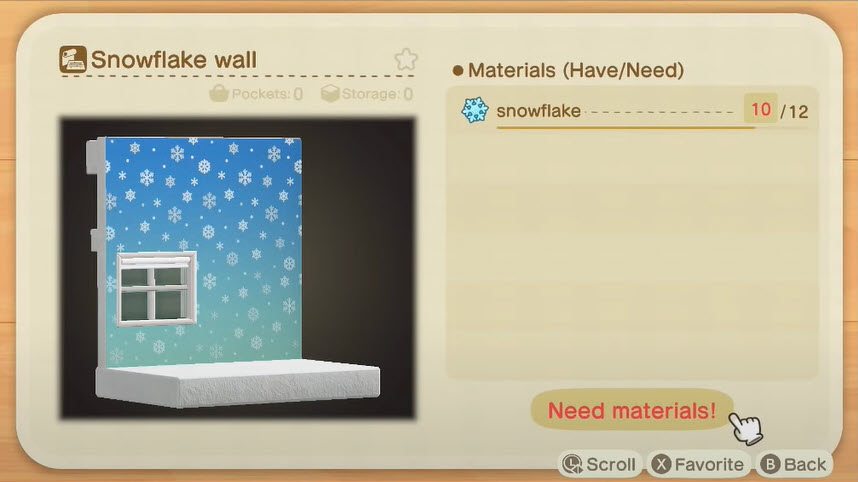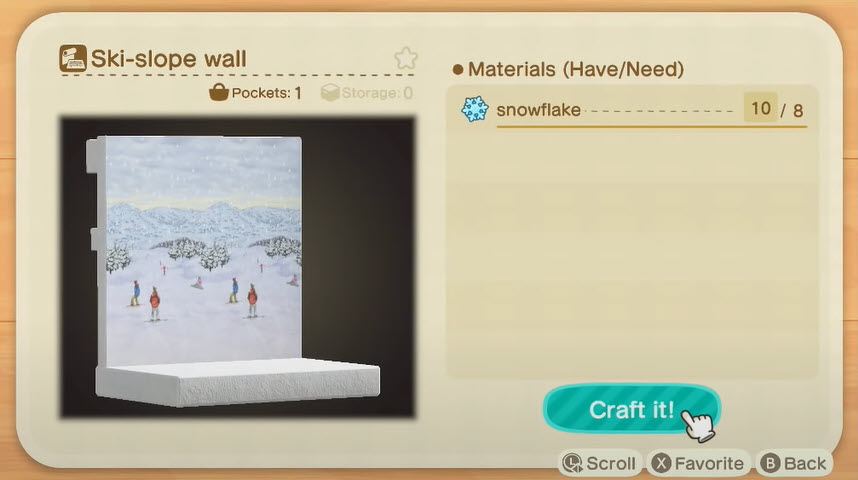 Conclusion
That's the guide for how to get new items in animal crossing easily. If you have questions or suggestions, leave a comment below, we'll try to help.