How to Spot Geek Squad Scam Emails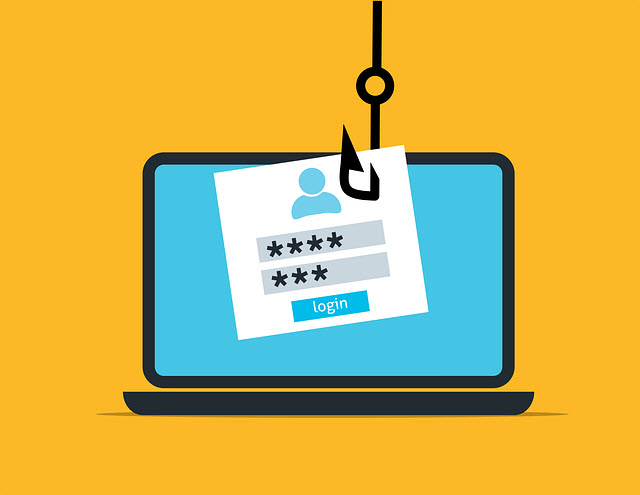 Have you received an email from Geek Squad? If you never used this service before, this might be a scam. If you have used this service, wait for a second, and let's see whether it's a scam or not.
What is the Geek Squad scam?
The Geek Squad scam is a new email scam that aims to get your money. They pretend this email was sent by an official account from Geek Squad, a subsidiary of Best Buy. As it's a well-known multinational consumer electronics company, most people would believe.
The phishing email uses fake invoice numbers, renewal dates, and other details to make the email appear genuine. The content of the email claims your Geek Squad subscription has expired and will be auto-renewed, so you have to call to cancel the subscription.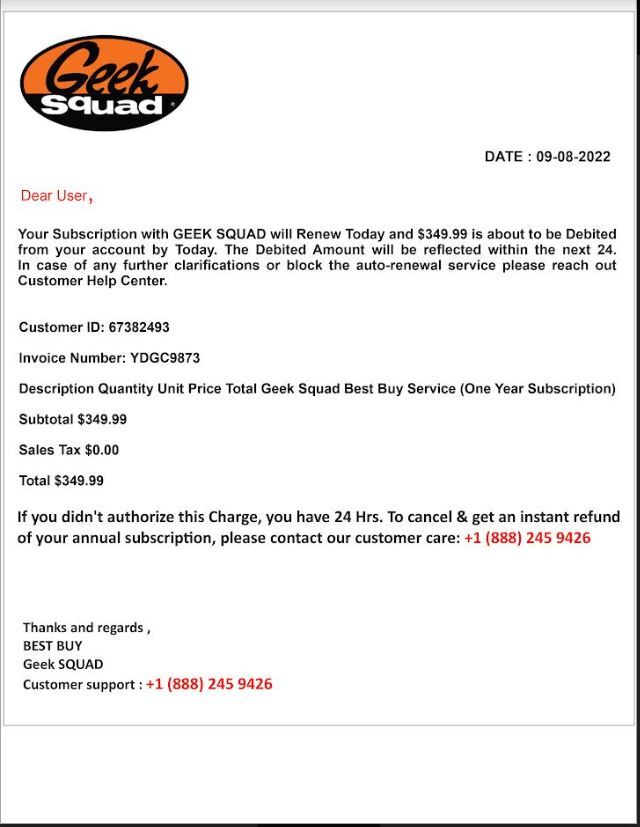 The scammers use big amount of transactions to make victims feel panic, then guide them to cancel the "subscription" in time. They leave a phone number to guide calls. However, calling is what scammers prey on, their goal is to extract as much money as possible from victims.
So what to do when you receive a Geek Squad email? Do not respond to this message and do not call the phone number. But how to spot it's a scam? Read on to learn more.
How to spot a Geek Squad scam email
There are many kinds of phishing emails, but there is something in common that indicates it's a phishing scam.
The sender's email is a personal email. It may be from a random Gmail account.
The official email address has misspelled company name. Or it looks pretty generic but not so official.
Obvious grammatical and capitalization mistakes in the email.
Not to mention your name.
The transaction is not in the same currency as your bank account.
Remember: If you receive an email that looks suspicious, it's better to be safe than sorry. Ignore them or try to identify the owner behind the email address.
To do so, you can use BeenVerified reverse email tool to find out the sender of the email. If you can't find a specific person or the company of the email, you are probably received a Geek Squad scam email.
To do the research, just enter the email address into the bar and click Search Now. Wait for a few minutes and BeenVerified would generate a report about the owner of the email.
How to protect yourself from phishing
There are posts suggesting you "be wary of such scams and never share your personal information or credit card details". However, scammers try their best to fool you and phishing attracts are designed to be legitimate.
We should not blame ourselves when we can't identify a phishing email. Nobody wants to receive fake messages and emails, and the best way to protect ourselves from phishing is to use a trustworthy protection product.
IdentityForce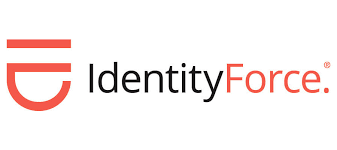 Backed up by TransUnion, IdentityForce is a powerful tool to protect you from phishing. Its warning system will rapidly notify you when your encounter suspicious emails, texts, or phone calls. IdentityForce constantly monitors your identity, credit, and online privacy. Its features are designed to help prevent problems.
Aura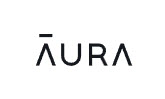 Aura has been rated the #1 identity protection service! This trustable app has millions of users and people are satisfied with their service.
As a comprehensive identity theft protection service, Aura do everything online to help you stay safe. It offers Password Manager to store and secure your online passwords. Its Identity Protection feature alerts you when your personal info has been compromised online.
Their outstanding financial fraud protection service catches early signs of fraud with near real-time alerts so that you won't step into the trap. Aura offers a 14-day free trial and you can give it try before making a decision.
How to report phishing emails
Cybercrime and fraud scams are a real and serious issue. Without knowing the facts, anyone, at any age, can easily become a victim of one of these often costly scams. At Best Buy, your safety and protection are incredibly important to us. We have a team of professionals working to stop these scams from becoming successful. However, since many scams begin, and can even take place entirely, outside of our stores, we've put together the following tips and resources to help keep you safe.
If you have fallen prey to a scam:
The methods in this article provide you with easy access to public record information, but without a guarantee for accuracy and may include links to websites not listed as a Consumer Reporting Agency (CRA). Information acquired from these bodies is illegal to be used for employment, housing, credit, and other purposes alike, according to laws such as the Fair Credit Reporting Act (FCRA). If you're not sure whether your use of our methods is appropriate, click here for details.