Free VIN Lookup | Get a Free VIN Check Easily and Quickly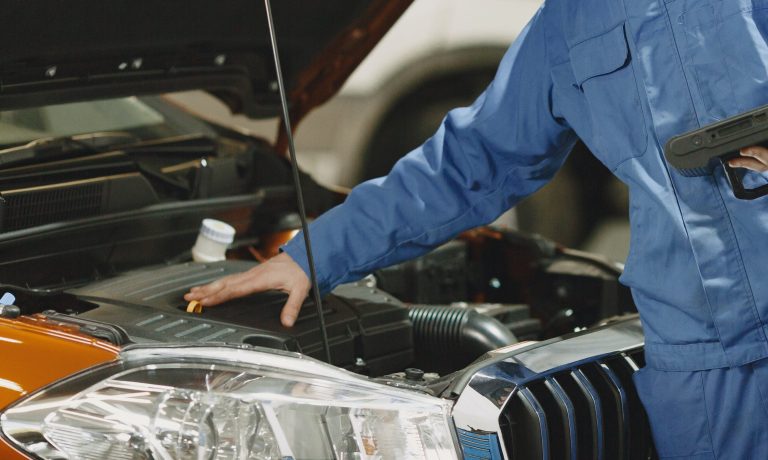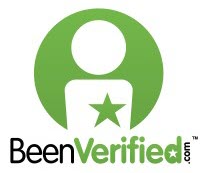 Easy VIN Search
Get the vehicle's theft, accident & salvage records, and more!
Plan to buy a second-hand car? You might need to do a VIN lookup before purchasing, in case the car comes with hidden problems. A VIN lookup provides you with many useful information, such as the car's specifications, ownership history, theft records, accident & salvage records, and more, to help you make a wise decision.
So in this tutorial, we'll give you some easy and quick ways to do a free VIN lookup. Be a smart buyer today!
Method 1: Get complete VIN info from professional services (hassle-free)
If you prefer a thorough check on the candidate vehicles, using an advanced VIN lookup tool can give you the most complete info. This is also the easiest and most efficient way of finding out any hidden issues of a car. Advanced VIN search tools offer you access to enormous public record databases that include everything you want to know, with a modest amount of money. Here are some of the best that we trust.
1. BeenVerified
BeenVerified is a powerful VIN lookup tool that dives deep into a car's past. It's your best choice if you want to get a comprehensive look into the vehicle history. Enter a VIN, then the search engine will search through its database, which contains billions of records, and generate a report.
Go to the BeenVerified VIN lookup page.
Enter the VIN and click SEARCH.

Wait as it generates the report. Once done, you'll not only get the basic info on the vehicle, but other things like previous owners, recalls, salvage records, theft records, and more.

The platform also supports searching by phone number, name, and email. So if you feels like checking the credibility of the previous owners or your dealer, don't hesitate to give it a try.
2. Bumper
Bumper is an excellent alternative to BeenVerified. It is a professional vehicle search tool that gathers vehicle records from government agencies, insurance providers, car industry sources and more. With a VIN number, you'll know about a car's ownership, maintenance, warranty, repair records, accidents, insurance claims, and more.
Go to the Bumper VIN Number Search page.
Enter the VIN and click SEARCH.

Wait for Bumper to scour its database and find you all the available records associated with the VIN number. You can also try its mobile app (App Store or Google Play) on your cell phone.



3. EpicVIN
EpicVIN is a reliable and genuine data provider that is powered by NMVTS (National Motor Vehicle Title Information System). With over 350 million data records, it does help not only buyers but also sellers to get the best deal out for the vehicle they own. It offers you information as:
Past odometer readings
Theft records
Hidden Damages
Photos of previous sales
How was the car previously used
Go to EpicVIN.
Enter the VIN and click Check VIN.

Wait a few seconds, and you'll receive a report containing everything you need to know about the desired vehicle.

If you don't want to pay for the searching, simply move on to the following methods. The information provided by them is limited and basic, but they are totally free of charge.
Method 2: Do a VIN lookup on free tools (free)
1. NICB (Theft & salvage records)
NICB VINCheck is a free VIN lookup tool provided by the National Insurance Crime Bureau, and is accessible to everyone. It gives you a vehicle's theft and salvage records quickly and costs no money.
Go to the NICB VINCheck page.
Enter the VIN number, check the terms of use and click SEARCH VIN.

Wait for it's done. You'll know if the vehicle was ever reported stolen or damaged to a total loss. But remember, the info might not be up to date because it uses data supplied by car insurance companies. And it only allows 5 free checks within a 24-hour period.

2. NHTSA (Recalls)
NHTSA (National Highway Traffic Safety Administration) offers a free VIN lookup service to help you learn whether a particular vehicle has any unrepaired safety recalls.
Go to NHTSA.
Enter the VIN and click GO.

It will tell you if a car has any unrepaired safety recalls immediately.

3. Decode This (Basic car specs)
If you only need to know the basic info about your car engine, you can try Decode This, a free online tool. Enter a VIN, then it will pull out the basic engine & vehicle specs related to it.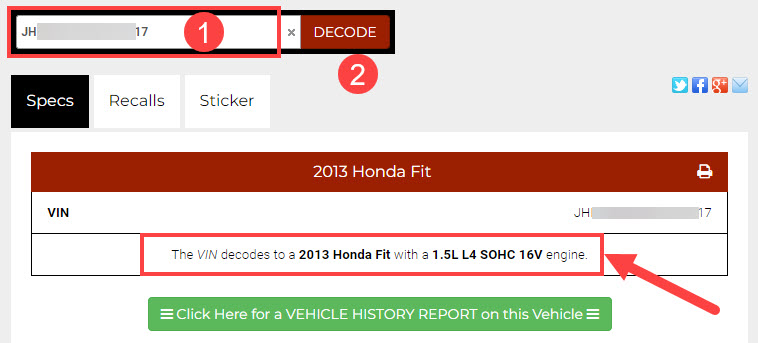 Note that Decode This only provides basic car specs for free. Unlocking the full report might cost dozens of dollars. If you'd like more detailed vehicle info at a lower price, you can try BeenVerified.
Method 3: Ask your dealer for a VIN lookup report (free)
Normally, authorized car dealers can have access to a car's maintenance records, and will even buy VIN lookup service from third-party providers like Carfax. So if you are buying from a dealer, you may request the VIN lookup report for free. In some cases, your car dealer might not release such a report for privacy concerns. Try requesting it nicely at an offline shop and in-person, then you'll get a better chance.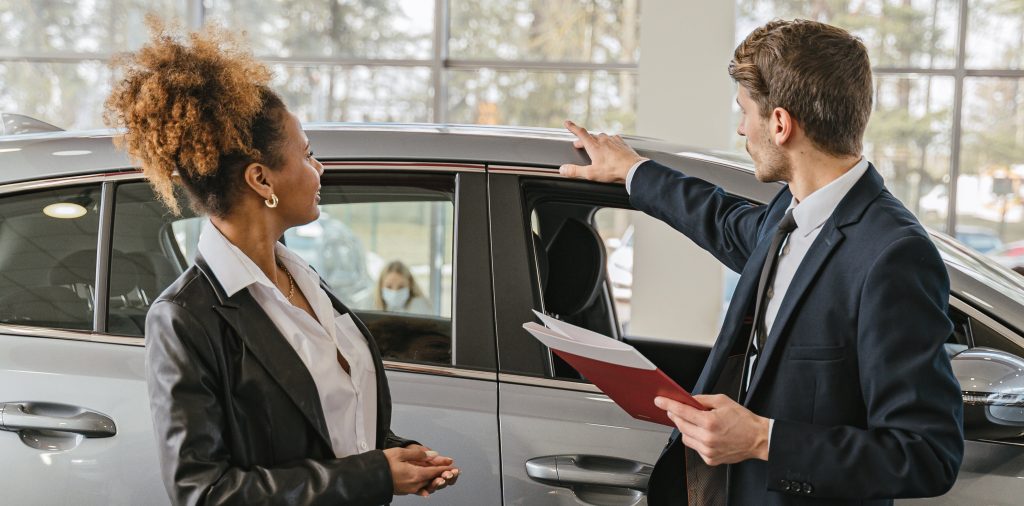 However, you should be aware that the report provided by the dealer might not cover everything necessary for you to eliminate your worries. That's when you need a professional VIN lookup tool.
---
That's almost all you need to know about how to do a free and easy VIN lookup. Still, we recommend you perform a thorough mechanical inspection on the vehicle, even after everything on the VIN lookup report checks out.