2 Steps to Get Virtual Vet Visits for Free (2023)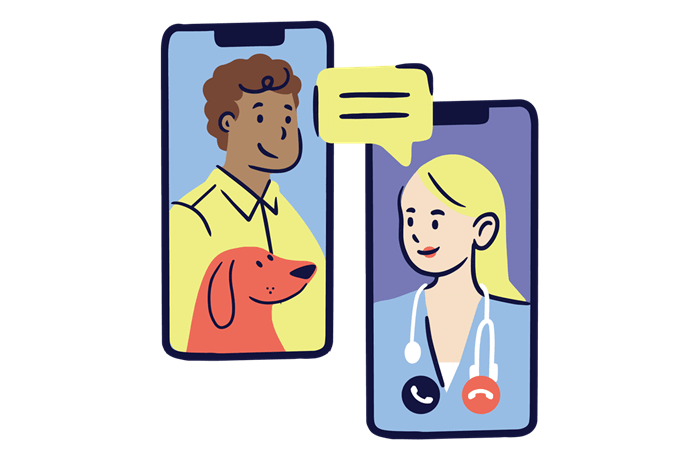 Free Vet Visits Available 24/7
Unlimited, on-demand visits; personalized treatment plans; risk-free cancellation at anytime
How much does a vet visit cost? As a pet owner, you must have thought about this question. But what if we tell you you can get free vet visits supporting 24/7 care? Check this post to see how to get it!
What're the advantages of this free vet visit?
If you're a new pet parent, you'll find this service incredible because it enables you to ask a vet anything anytime anywhere, and get instant responses in under 1 minute.
You can make unlimited, on-demand visit appointments with professional vets, or cancel anytime freely. Besides, you can get a tailored treatment plan and curated vet recommendations for your furry friend.

This terrific service is provided by Pawp, which prices $24/month, but now you can get it free!
How to get a free vet visit?
The free vet visit is a gift from Diggs, a professional dog supplies provider. Even if you purchase something as low as $10, you can enjoy this valuable gift. Follow the steps below to claim the free service:
Head to the Diggs website.

Shop anything you want and you'll find the free gift showing in your cart.

Apart from the free vet visit, you can find some generous offers on this website:
10% off for the first order;
Occasional promo code available (e.g. $30 off $250+, $70 off $475+, $110 off $600+, $170 off $850+);
Free shipment for above $40 purchase;
$50 gift card for every friend you refer, and your friend gets a 15% off;
30-day risk-free return policy (some items are excluded due to sanitary concerns).
Why should you choose Diggs crate?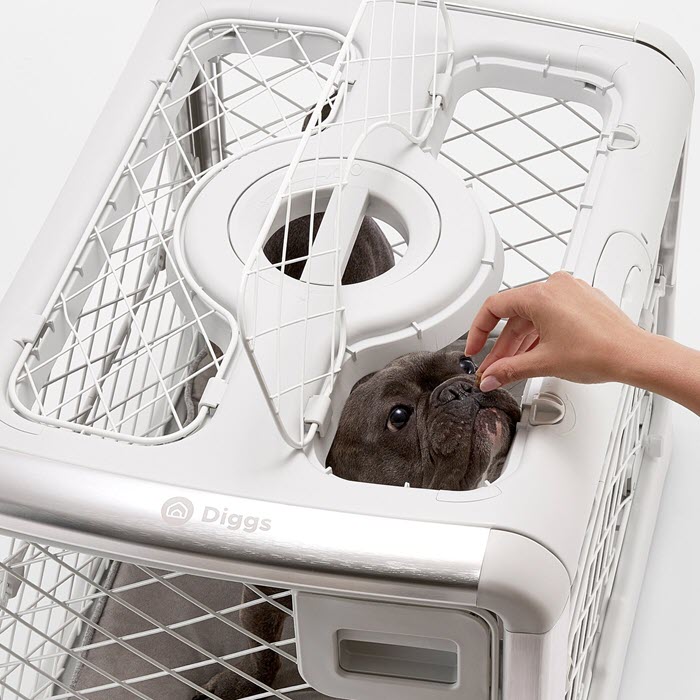 You may have heard about Diggs before, who is famous for its good-looking, safe, and easy-to-assemble dog crate. It has successfully earned high admiration among pet lovers and reviewers. Though pricey, it will be your best choice if you're looking for a once-for-all dog crate for your puppy.
Through dozens of manuals, videos, and ebooks on Diggs, you can have a comprehensive understanding of this product. Also, many bloggers review this crate after they use it. Here we make a brief list of some most-discussed features.
Pros:
Solid and sturdy;
Easy to assemble in less than 1 minute;
Wheels and handle for transport;
Puppy divider and ceiling hatch;
Safe lock;
Perfect for crate training;
Good appearance, also a home decor;
One-year warranty.
Cons:
Heavy for carrying;
Plastic components, not suitable for heavy chewers;
Higher than traditional crate when flatted.