Free Odometer Check | How to Check the Actual Mileage of a Used Car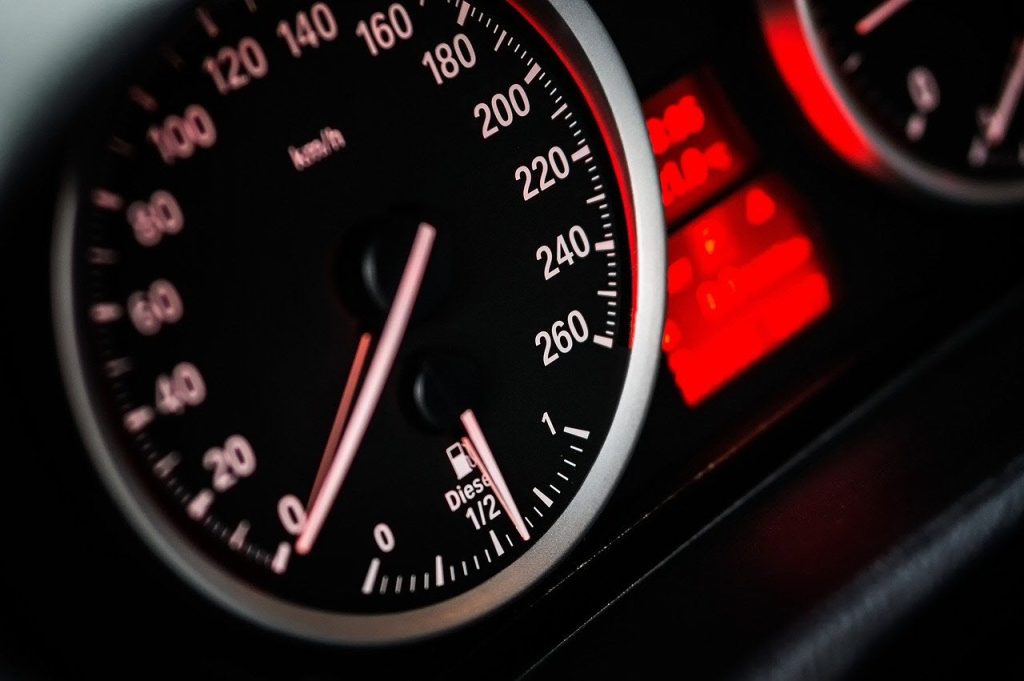 Odometer Check
Enter a VIN to see the vehicle history report.
If you're planning to buy a used car, one important thing you should do is run an odometer check. Some dishonest sellers may roll back the odometer reading to make it falsely display a lower mileage, tricking buyers into paying more than a car really worth. To avoid this kind of fraud, this guide will show you how to check the actual mileage of a vehicle. Read on to find out.
Why should you perform an odometer check?
The vehicle's mileage can affect its sales price. Typically, the fewer miles a used car has, the higher its resale value. To increase the value of a vehicle, some fraudulent sellers would tamper with the odometer reading to make it appear that the vehicle has lower mileage than it actually does. This is called odometer fraud.
Both mechanical and digital odometers can be tampered with, but the latter is more difficult to detect.
Odometer fraud has become a huge problem in the second-hand car market. Each year, more than 450,000 vehicles are sold with false odometer readings, resulting in a cost of over $1 billion annually to American car buyers, according to NHTSA (the National Highway Traffic Safety Administration).
To protect yourself from odometer fraud, it's important to perform an odometer check before buying a vehicle.
How to run a free odometer check?
To check the real mileage of a car, here are a few ways to do it:
1. Request a vehicle history report
A vehicle history report compiles sales, maintenance, and mileage information from repair shops, state inspection centers, and motor vehicle departments. You can use the report to check for odometer discrepancies in the vehicle's history.
To get a vehicle history report, you can contact the seller or use the car's VIN to order a report from one of the following services:
Bumper is an NMVTIS-approved (National Motor Vehicle Title Information System) data provider. It compiles information from NMVTIS, JD Power, NHTSA, and many other top industry leader data sources, including government agencies, insurance providers and car industry partners. Bumper's vehicle history reports may have accidents, recalls, market value data, in-depth ownership costs and more.
To get a Bumper vehicle history report:
Go to Bumper.
Enter a VIN and hit SEARCH. Or you can select to search by License Plate or Year, Make and Model.

Wait a few seconds for Bumper to scan through its database and then offer you a detailed report. The report will contain past mileage data, which can be used to compare with the vehicle's current odometer reading.

EpicVIN is a leading provider of vehicle history reports. It gathers well-detailed information from official U.S. government sources throughout the nation. An EpicVIN report may contain information about a vehicle's odometer readings, title information, accident history, safety recalls, sales history, etc.
To get an EpicVIN vehicle history report:
Head to the EpicVIN homepage.
Enter a VIN and click Check VIN. You can also run a License Plate Lookup.

Within seconds, you'll see a comprehensive report. The report will contain an odometer check. If there is an odometer discrepancy in the vehicle's history, EpicVIN will alert you.

CARFAX is a well-known provider of vehicle history reports. It has the most comprehensive vehicle history database available in North America. At CARFAX, you can use either a VIN or a license plate and state to get a vehicle history report. A CARFAX report may contain information about previous owners, accident history, title information, safety recalls, odometer readings, service records, and much more.
To get a Carfax vehicle history report:
Go to the CARFAX Vehicle History Reports page.
Enter a car's VIN or License Plate and State, then hit Get CARFAX Report.

The CARFAX report will contain historical odometer readings.

CARFAX also has a free odometer check tool. Simply enter a VIN to check if an odometer rollback was reported to CARFAX for a car.
2. Ask to see the title and maintenance records
A title will include odometer readings. Compare the mileage on the title with the vehicle's odometer. Be sure to examine the title closely. If there are signs of alteration, the odometer may have been tampered with.
Maintenance records will also contain mileage readings. Look for oil change and maintenance stickers on windows or door frames, in the glove box or under the hood.
3. Make sure mileage and wear make sense
Take a careful look at the wear and tear on the vehicle, especially the gas, brake, tires, and clutch pedals. Does the car's condition match the miles on the odometer?
If the vehicle has low miles but has significant wear and tear, the odometer may have been tampered with.
The manufacturer's date of a tire can be determined by coded numbers found on the tire. If the odometer on your vehicle shows 20,000 or less, it should have the original tires.
4. Test drive the vehicle
Always take a test drive before buying a vehicle. If the odometer doesn't move while you test drive the car, you may likely encounter odometer fraud.
5. Get the vehicle inspected by a qualified mechanic
Ask a mechanic to do a thorough inspection of the car you are planning to buy. A trained mechanic will notice things you won't and help you avoid unexpected repair costs later on.
Credit: Featured Image by Arek Socha from Pixabay