NFL Live Stream Free Online – 2022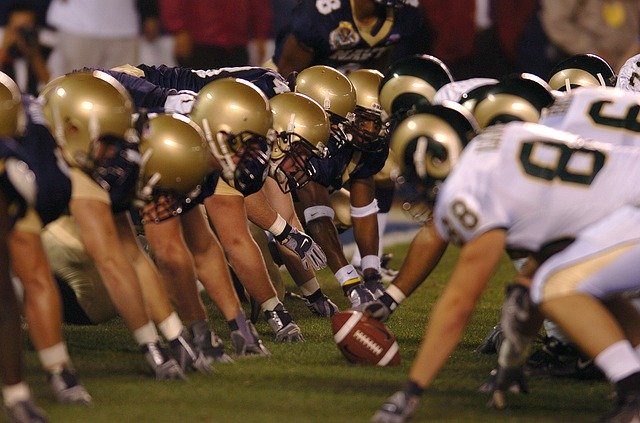 2020 is not easy, but NFL 2020 is here! NFL Football is one of the most-watched sporting events all over the USA. Even though COVID-19 is spreading around the world, you can still watch NFL online easily and safely wherever you are!
NFL live streams in the US
It's easy to watch NFL games if you have a cable or paid TV package, and it has become a common phenomenon to watch NFL games online. The options can help you simply enjoy the game on the go.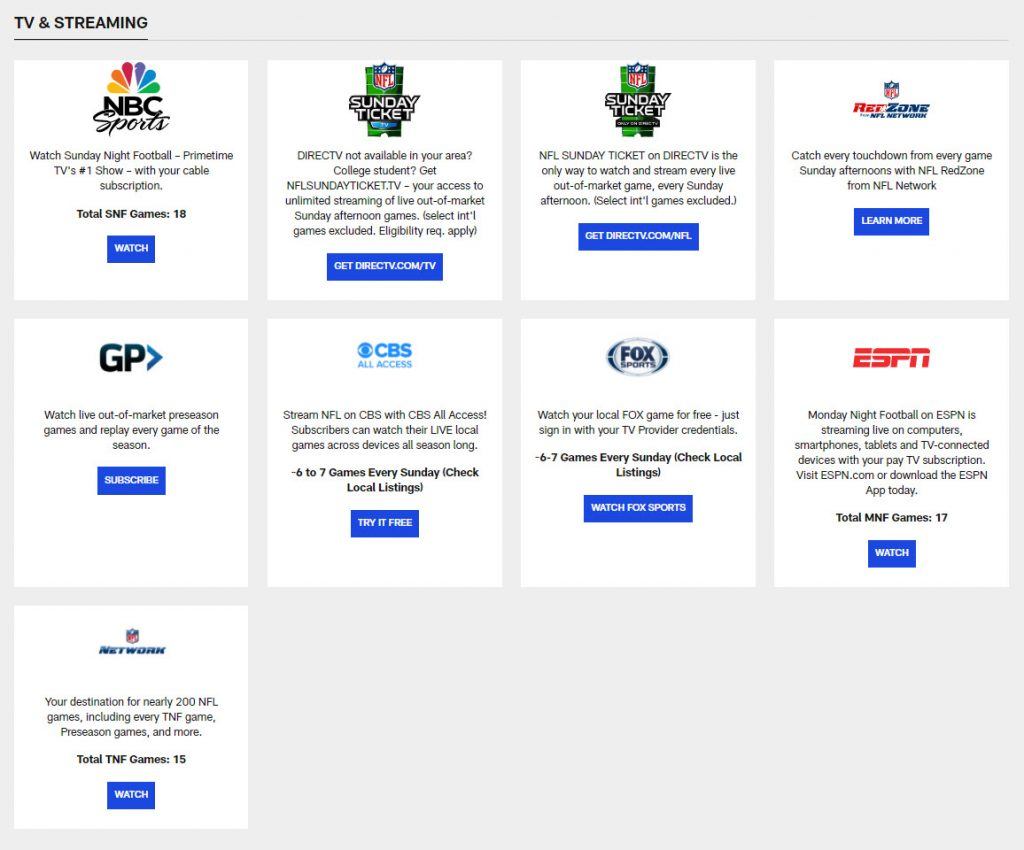 NFL live streams for free
If you want to watch NFL games without the cord or just want to watch it for free, this post is going to help you.
The free apps are great ways to watch NFL games on your phone. Take Yahoo Sports app as an example, every NFL game that's broadcast in your TV package will be sent to your phone, including Monday Night Football and Thursday Night Football. NFL Mobil App does the same.
So basically, these mobile apps give you a free live stream of any NFL games, but you can't stream games on a laptop or smart TV.
Many streaming provide free trials, some of them lasts for 7 days. So the strategy is simple, register on the streaming and try the free trial. I recommend you Amazon Prime Membership. Because it's free trial last for 30 days and you can access free NFL live streams of 11 different games being played on Thursday nights this season.
Another trick is using free sites. There are many websites that give you free access to almost every NFL game online. But these sites may have malware, annoying ads, and other potential risks.
NFL live streams with a VPN
It's clear that using live-streaming TV packages or become a subscriber is the best way to enjoy NFL games. You can watch them in a big, clear screen without considering time limitation. However, what if you're outside of USA, seeing notifications like "This content is not available in your country." Bummer.
Don't worry, with a VPN, you can watch the NFL live games again. VPN can bypass geo-restrictions and let you connect with the server in any places of the world directly. You can use the VPN you already have, if you don't have one, here I recommend you NordVPN and ExpressVPN.
These two VPNs famous in their kind, their server locations are widely covered in the world. Safety, fast speed, and qualified service help them win millions of users and a high reputation. These two VPNs are absolutely stunning. Besides, you can use a VPN on almost every device you have, including desktop computers, laptops, tablets, and game consoles like PS4 and Xbox One.
Now I'll show you how to use a Nord VPN on Windows step by step:
Go to the official website of NordVPN.
Find your own way to the download page of NordVPN. For example, you can click Choose Your Apps on the pop-up page of the last step.
Select the version you want to download based on your operating system.
After choosing your desired version, click Download. (The following screenshot is an example for Windows version.)

Wait till the download process is complete. Then, double-click on the downloaded file and follow the onscreen instructions to install it on your PC.
If you've never used NordVPN before, you should click Sign up as a new user to create a new account. Then you'll be prompted to choose a purchase plan. (Don't forget to use your coupon code.)
After you successfully set up a new account, return to the login window and enter your credentials. Click Sign in.
There pops up the main app screen. Notice a Quick connect button at the bottom of the map? Click it to allow the app to automatically choose a server that suits you best.
Note: if the website or whatever you want to visit is only available in certain areas, then you should choose a server located in the required areas in order to bypass the geographical censorship.
If you opt to connect to a server in a specific country (like what I've mentioned in the last step), click on the country pin on the map and then wait for the connection to complete. Once finished, you'll see the country pin turning into green and the bottom label indicating you're PROTECTED.

Besides, you can connect to a specific server using the Search here… box at the top left corner. Simply type in a country, a category or a server's number with a hashtag (e.g. United States #3433) and select the result you want.

Note that NordVPN lies in the notification area of your taskbar. When you want to turn on/off the app, you can right-click on the NordVPN icon to make the changes.

Check whether you have access to the contents that are geographically blocked. If you do, then congrats; if you don't, make sure you've connected to a correct server in the required areas.
All right, that's everything about how to watch NFL games online. Hope you enjoy the game.