Original MSRP Lookup By VIN (2023)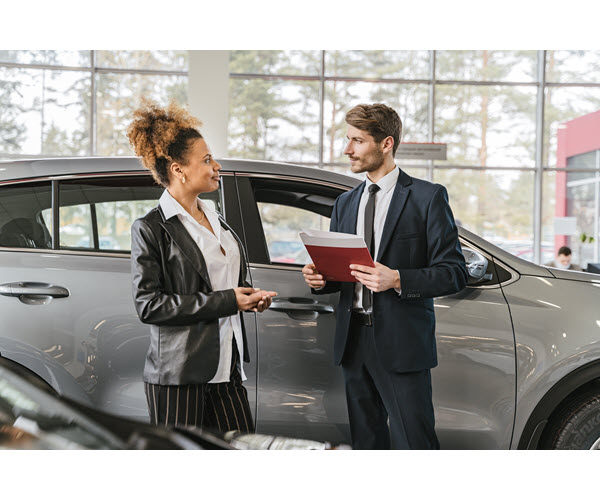 Original MSRP Lookup
Enter a VIN to get its MSRP and a wealth of other useful info.
MSRP (Manufacturer's Suggested Retail Price) means precisely what it says in its name – the price for which the automaker recommends a vehicle be sold. It is typically included on a new car's window sticker to help shoppers gauge a car's value*.
A car's window sticker may also get lost as a car changes hands. But don't worry. If you happen to have the car's VIN at hand, you can still run a VIN lookup to check its original MSRP. Here in this article, we're showing you exactly how. Read on…
*: Auto dealerships have a great deal of autonomy from manufacturers. They have the power to price a vehicle above or below its MSRP as they see fit. Still, a car's MSRP is the starting point in the price negotiation.
1. Look up MSRP with BeenVerified

BeenVerified is a powerful vehicle lookup tool to help you learn about a vehicle's MSRP. Just enter its VIN number, and you will be able to dig up a treasure trove of information associated with the car: specs, features, MSRP, sales listings, market value, and other important details that may be pertinent to your decision as a potential shopper.
Here is how to run a VIN check with BeenVerified:
Go to BeenVerified Vehicle Search.
Enter the VIN, and click Search.

BeenVerified will check its database against your VIN for records associated with the vehicle. Once finished, you'll receive a report, revealing its MSRP, sticker price, retail market value, and other types of information to help you know about the car.

2. Get a car's original MSRP with Bumper

Bumper goes one step further to handle your vehicle-related needs. With Bumper, you can enter just a VIN, license plate number or the model type to get a backstory of a car, which may include its MSRP, sticker price, market value data, in-depth ownership costs, etc.
Here is how to run a VIN check with Bumper to get a car's original MSRP:
Go to Bumper Vehicle Search.
Enter the VIN and click SEARCH.

Sit tight as Bumper gathers records for your vehicle and compiles them into a report. Once ready, click to unlock the report.

Bumper has also integrated a number of handy tools, including marketplace, comparison, as well as market value estimation, allowing you to know your car's worth as a seller and research all aspects of a car as a prospective buyer. It is truly a one-stop shop.
---
That's it – two useful ways to help you check a motor vehicle's MSRP by VIN. Hopefully, this article helps. If you have any questions, ideas, or suggestions, you're more than welcome to leave us a comment below, thanks!
Credit: Photo by Photo by Antoni Shkraba