7 Sites to Get Free Legal Advice Online
Talk to a lawyer for free 24/7 chat online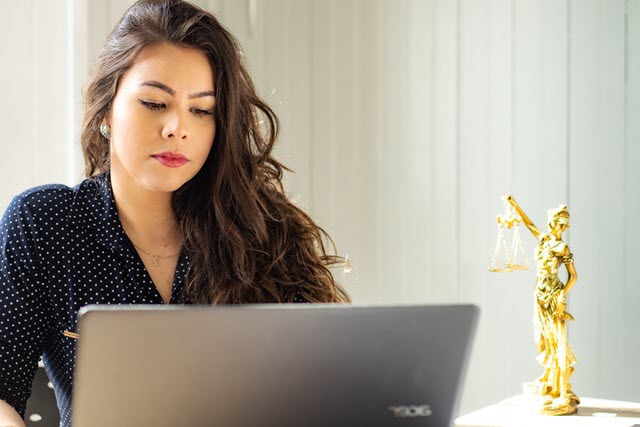 It's quite common to get not-free answers when searching "free xx" on Google. The legal question requires a certain level of professionalism to answer, it would be hard to receive free legal advice.
But it doesn't mean you can't get free legal advice online. There are sites you can get free legal advice that actually free.
Totally free sites to get legal questions answered
There are 6 sites to get legal questions answered for free. You can read on to find the one that suits you or just ask every one of them.
1. Avvo & Justia
Avvo is a free site to ask legal questions and get answered (limited to the US). They only let licensed attorneys answer questions. So it's great if you have a precise question that is governed by the law of a given state. You probably will receive one or more on-target answers rather quickly. The vast majority, but not all of the lawyers providing answers, do so knowledgeably. If you are fortunate enough to receive multiple answers, they probably will identify the relevant issues and get you pointed in the right direction.
However, the answer wouldn't always be helpful. Some users said they get a lot of worthless answers: "You need to speak with a lawyer as soon as possible." Some users claimed they received wrong answers. Of course, lawyers can't always be correct, at least this site is free and it's safer and more reliable than many sites.
Remember, there is no substitute for the in-person advice of a local lawyer who is able to obtain the facts.
You can also read expert articles written by lawyers to know more.
Justia is another professional site that lets you ask questions and get free answers from licensed lawyers. And you can check the recent questions and answers asked by others.
2. Quora
Quora is a place to find answers, it attracts different kinds of people in various fields, and lawyers are not an exception. You can receive some advice in-depth and some reflect a variety of perspectives. Unlike Avvo and Justia.com, Quora does cover legal issues worldwide, though most of the questions and answers are related to the US.
Of course, there's no guarantee that lawyers will hop on your question and answer it for free. But if you're willing to wait a few days, it's worth asking.
The biggest weakness of Quora is that it's limited to opinion, not legality.
The answers are often not from non-lawyers, you'll see many starts with an "I am not a lawyer" disclaimer, then present their legal opinions. Those non-lawyer legal opinions are not helpful. Even if someone claims to be a licensed attorney, it's better to be vigilant, cause anyone can claim to be anything on Quora, and not all of the people who claim to be lawyers are telling the truth.
So searching for legal advice on Quora requires your extra ability to distinguish whether the answer is right or wrong.
This is an example from Quora, you do receive free advice, but it may not be "legal" enough.
A 3 year old stuck his hand into my fence and my dog bit him. The dad wants to sue me. I have 4 signs saying beware of dog, and it's my property. The dad is arguing he can't read, but shouldn't the dad be with him? How will this hold up in court?

— A real question from Quora
3. Reddit
Reddit is also a nice place to find free legal advice. Search free legal advice on Reddit you'll find posts that provide free legal advice online. There is a subreddit named Legal Advice which is a place to ask simple legal questions, and to have legal concepts explained. If you're new to Reddit, you can start from there. Remember to read their rules before posting or commenting or you may get banned.
The difference between Reddit and Quora is Reddit is an anonymous community. On the one hand, it encourages people to talk about their issues, on the other hand, you don't know whether the answer comes from an authoritative source or a licensed attorney. Anyone can fake their identity online on Reddit. So it's up to you.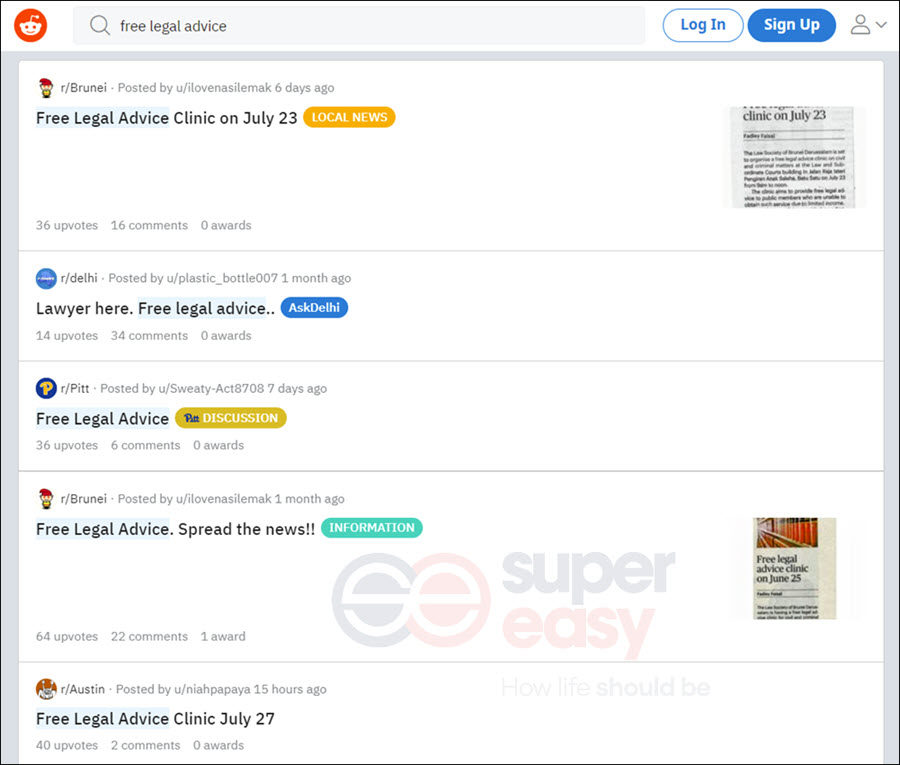 4. Facebook group
When searching "free legal advice" on Facebook, you'll find there are many free legal advice groups on Facebook. Some of the groups are run by a team of professional lawyers, you can check the group's rules – especially the country and languages – and public posts to see which group to join.
There are lawyers who volunteered in the group to give free legal advice.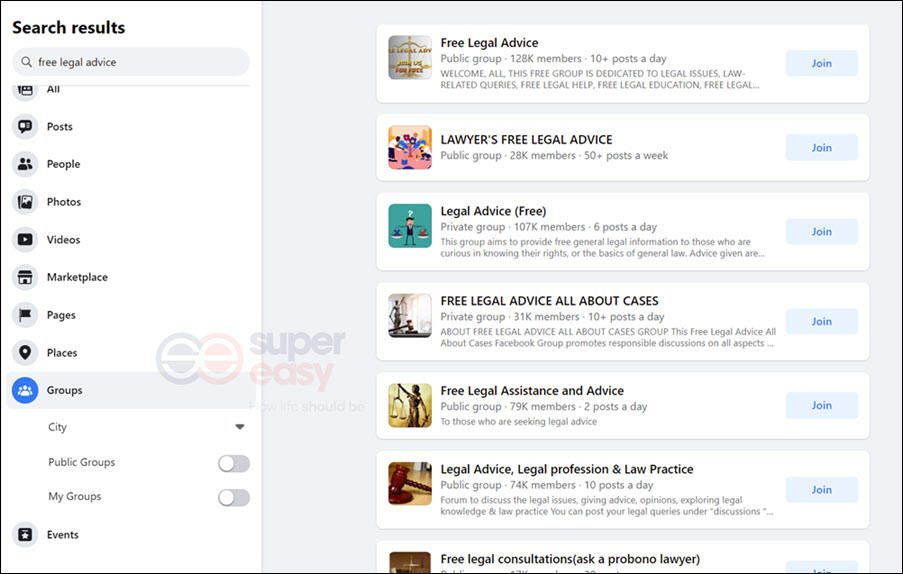 5. Twitter
Using online social media platforms is a way to get free answers but it's not guaranteed. If you're not an influencer on Twitter or social media platforms, it's hard to find a lawyer in your followers, and then asking your legal question on Twitter won't really help. But Twitter is a nice social platform to let you meet people all around the world, you may be able to find responsive lawyers on Twitter. You can tweet them directly. If lucky enough, you may get your question answered.
Some attorneys offer free consultation online as well as over the phone or in person. Do some search and find the ones who will give you free advice.
Note: Tweet your legal questions politely and clearly.
Nolo
This site is not a play for free legal advice, but it's a great site to gather useful legal information. Nolo has a lawyer directory to help you connect with a good attorney. You can use the directory to learn more about individual lawyers and then connect the one.
Here I want to introduce its great legal information libraries. Nolo is one of the leading legal sites in America as it helps consumers and small businesses find answers to their everyday legal and business questions. It has the web's largest libraries of consumer-friendly legal information all for FREE. The site delivers free legal information of the highest quality, so if you want to do some search to know the certain law, search on Nolo and the result would surprise you.
Conclusion
In conclusion, you need to consider your situation before searching for free legal advice. If you don't have sensitive information and have time to wait for answers, you can use the sites we mentioned above. But if you want the answer immediately and don't want to bother distinguishing the answer's quality, a one-to-one live chat with a legal expert would be the thing you need. JustAnswer has a 24/7 live attorney chat with you unlimitedly for a small membership fee would be my recommendation.
24/7 Online Chat – Legal Assistance On-Demand
Experienced Attorneys are Waiting to Help with Your Problem. Connect 1-on-1 in Minutes
Chat Now