5 Best Data Recovery Software Free PC Restore Tool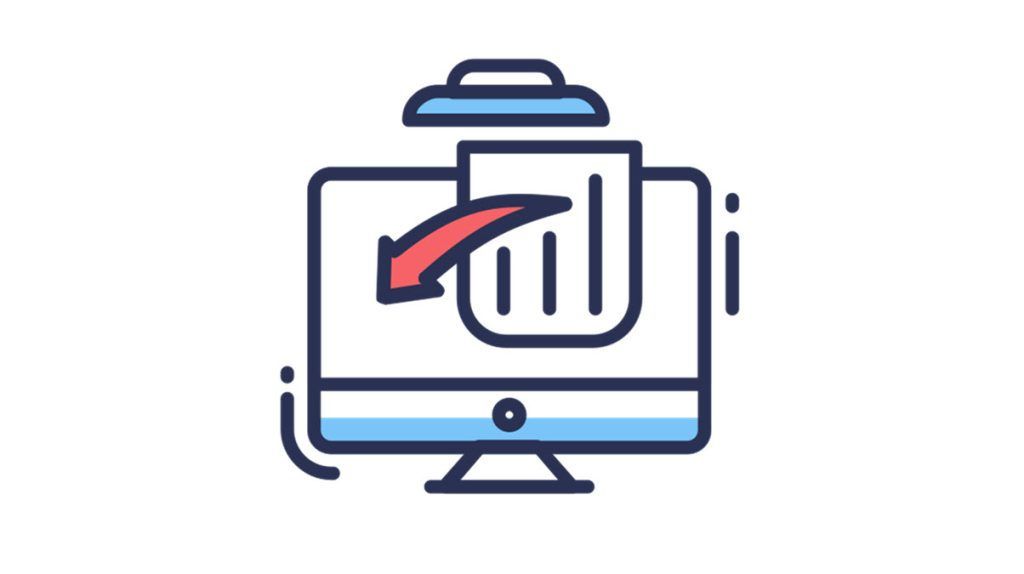 PC Data Recovery for Free
Preview before recovery
Recover while scanning
Repair photo & video
It happens that we accidentally delete some crucial files on the computer. But luckily, data recovery tools are here to help. This post will introduce 5 best data recovery software that allow you to retrieve data for free.
It's strongly suggested to download the recovery software and recover the files to other drives rather than the original one. Why?
1. Recover files with Recuva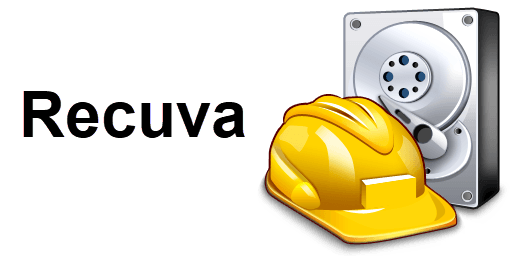 Though its interface may seem old-style, Recuva is very easy to use.
Pros:
Available portable version;
Fast scanning;
Many advanced options.
Cons:
Don't support virtual hard drive;
Its free version can recover files from computers, memory cards, external hard drives, USB sticks, and more. To start with, it offers a wizard guiding you to choose what kind of files to recover and where to scan, etc. Second, the whole scanning process takes only a few seconds (may longer for larger drives). What's more, my favorite part is that it boasts many optional advanced features, which allow you to sort through file types (eg.jpg), or order by name, and date.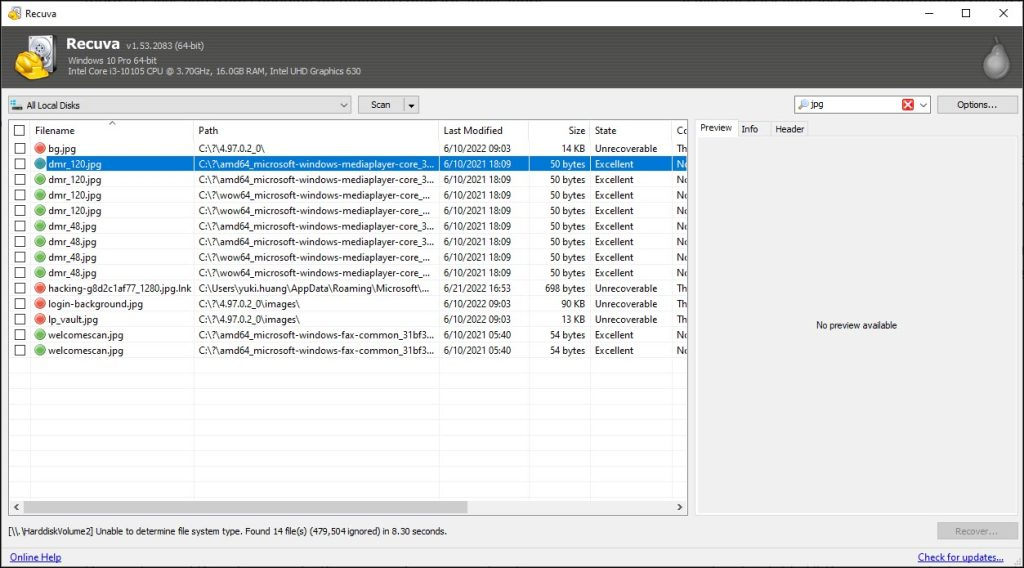 Recuva also offers a professional version which costs $19.95 for one year. To be specific, Recuva Professional features virtual hard drive support, automatic updates, and priority support. If you find it handy, don't hesitate to give it a shot.
2. Undelete files with Minitool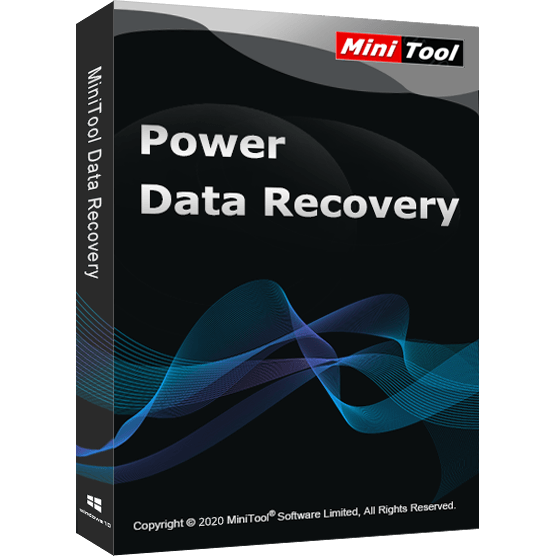 MiniTool Power Data Recovery has just launched its Free V11 in May, which optimizes the Filter function and display of the main interface.
Pros:
Up to 70 file types;
Preview the found files;
Quick specific location recovery;
Modern interface.
Cons:
Only 1 GB of data recovery for free;
It supports up to 70 file types of recovery including documents, graphics, video, audio, archive, email, and so on. In addition, you can choose to only scan the Desktop, Recycle Bin, or a specific folder to get your files back, which shortens your time and efforts greatly. And, you can pause the scan, recover more than one folder or file at once, or filter the files, which have been proven convenient.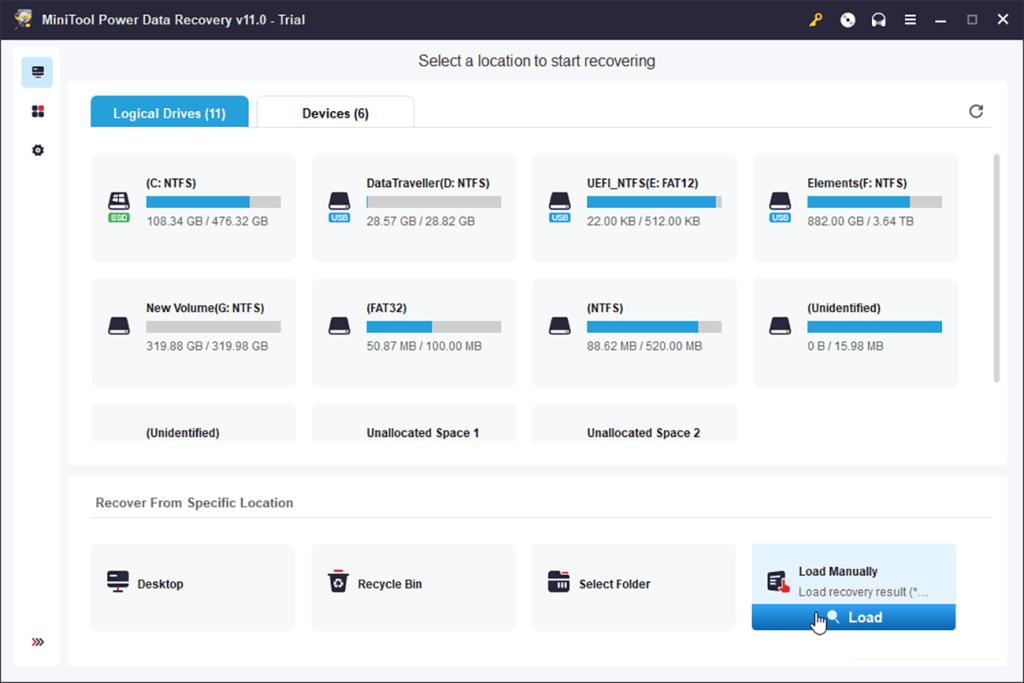 However, it's only compatible with Windows 11/10/8/7 and limited to just 1GB recovery for the free version. Hopefully, you can get the critical files back within 1 GB. But if you need more, consider the upgraded version. A monthly subscription costs $69, an annual $89, while a lifetime license for 3 PCs takes $99. If you purchase a lifetime license now, you can get a time-limited McAfee Internet Security for 10 devices for free. Grab the deal.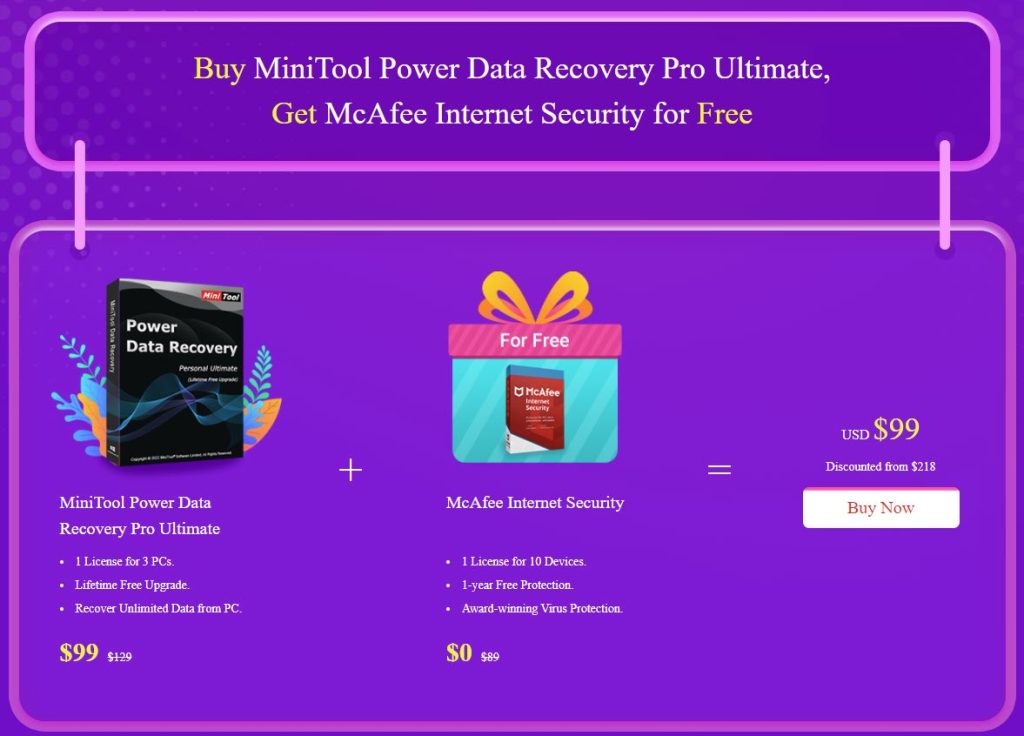 3. Retrieve data with EaseUS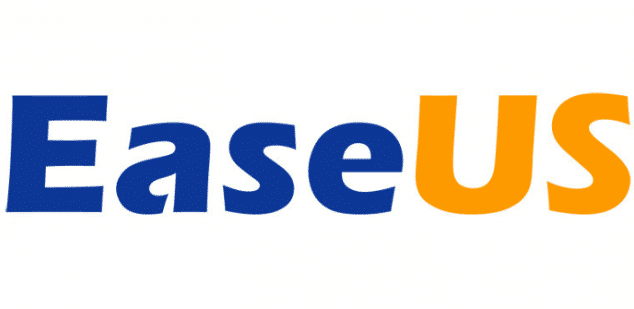 With 20 languages available, EaseUS free data recovery software works on Windows and Mac.
Pros:
Works on Windows & macOS;
Repair Photo & Video;
Preview before recovery;
Recovering while scanning.
Cons:
Recover up to 2 GB for free
Spotlight finds this data recovery tool in the photo & video repair. Whether it's a corrupted JPEG/JPG photo or MP4/MOV video, EaseUS recovery software can detect and restore them to a good condition. Furthermore, it allows you to start the recovery while scanning, time-saving and convenient. Besides, it also provides a quick scan and deep scan to suit your need. Similarly, you can pause while scanning, filter a specific file type, and preview the files before recovery.
But the pitfall is that you can only recover 500 MB files for free. If you're willing to share the product on social media, you can get another 1.5 GB. They also offer a pro version which prices $69.95/month, $99.95/year, and $149.95 for a lifetime. Subscription discounts pop up occasionally on the checkout page.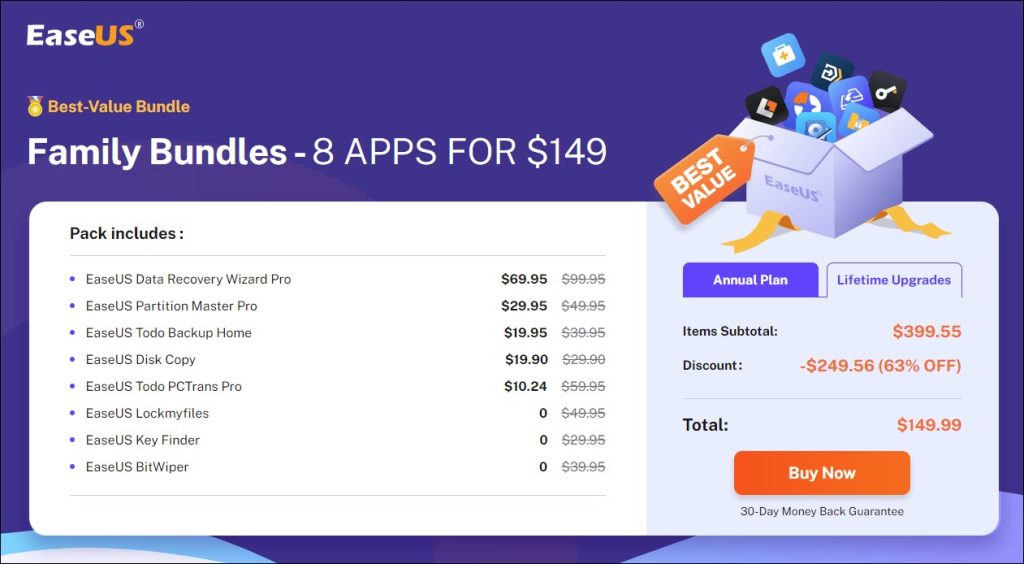 4. Recover data with Stellar

Stellar is a data care leader with 25 years of experience. Its data recovery tool is compatible with Windows 11/10/8/7, and macOS 12 and lower versions.
Pros:
Works on Windows & macOS;
Preview before saving;
Recover in 3 simple steps;
Restore files from corrupted volume, formatted media
Cons:
Recover up to 2 GB for free;

Can't recover files over 25 MB (unless you pay);

Must restore files to a separate hard drive
This free recovery tool will walk you through a wizard so that you can easily get started by selecting, scanning, previewing, and recovering. And you're allowed to select files and start recovering before the scanning process is done. Rating 4.8/5 on Trustpilot, it claims to retrieve any type of data, even from encrypted drives, formatted media, and corrupted volume.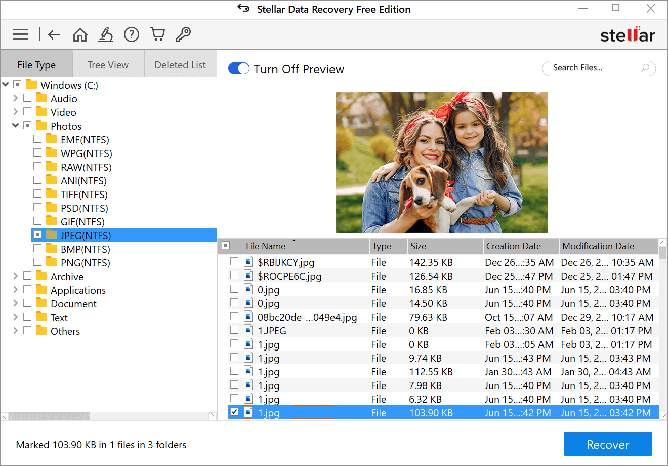 However, you may find it inaccessible to recover a single file over 25 MB, unless you pay for it to upgrade. It offers standard, professional, premium, and technician versions featuring unlimited data recovery, video & photo repair, HDD cloning, etc. Click to check if you need it.
5. Find lost data with Recoverit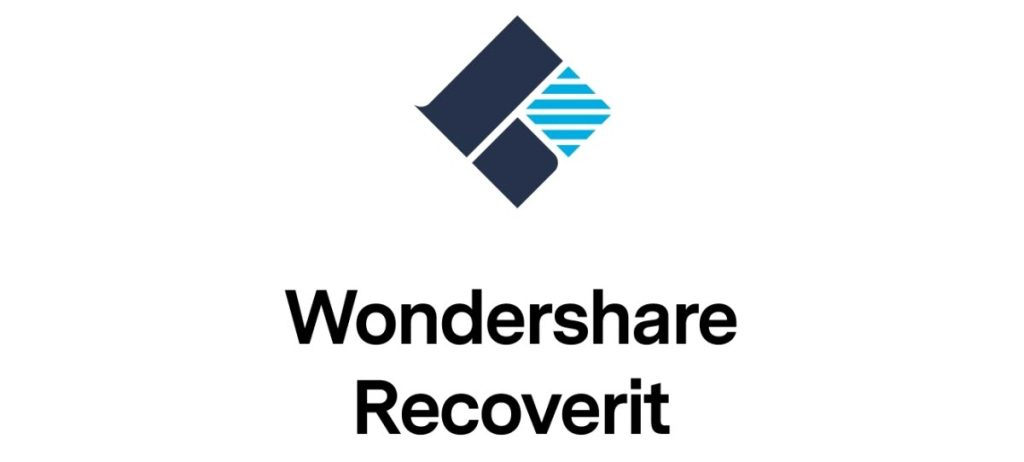 Recoverit supports Windows 11/10/8/7/Vista/XP and macOS X 10.10- macOS 13.
Pros:
Works on Windows & macOS;
User-friendly interface;
Preview before recovery;
95%Success Recovery Rate.
Cons:
Recover only 100 MB for free
It helps restore any lost or deleted files from the computer, HDD, SSD, USB drive, SD memory card, camera, and more. Possessing 35 patented technology, it enables users to run a quick scan or deep scan for recovering the lost files, with a 95% success recovery rate. Likewise, you can preview before recovery so as to confirm the file is what you want.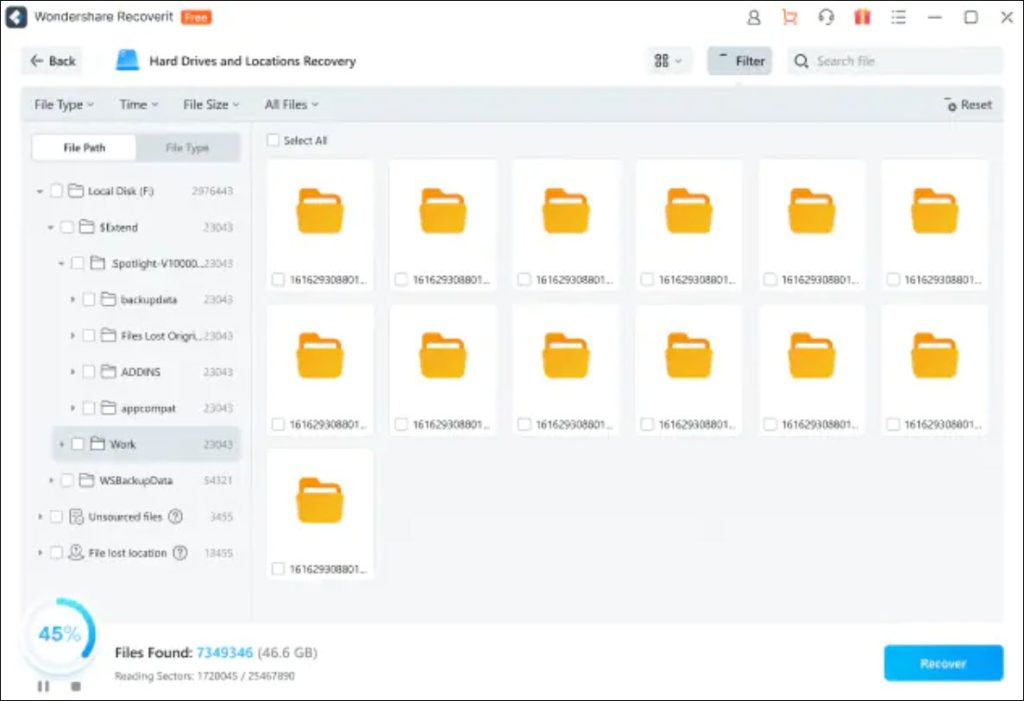 But a fatal flaw is that Recoverit only provides 100 MB of free data recovery. Its essential, standard, and premium versions cost $69.99, $79.99, and $99.99 per year respectively. The latter two versions feature a bootable toolkit to recover data even though the PC crashes or fails to start.
How do these free tools work?
To your surprise, when you click delete on the computer, you don't actually delete anything but the index that keeps track of where the pieces of a file are located. In other words, you only delete a map to find your file.
When you delete a file, the space storing this data will be marked as free space by the system. This space will be overwritten by the system when you create new data in the same drive (eg. install an app, or create new documents). That's why experts suggest people use the portable version of data recovery tools which spares installation, hence avoiding overwriting the data you want to recover.
What's more, an individual file may be segmented and stored in different spaces. If any of these fragmented pieces are overwritten, the recovery will end up in failure.
When it comes to selecting a recovering destination, choose a different drive or a separate one. For one thing, the original drive may have something wrong leading to your data loss. For another, you don't need to risk overwriting other data.