Free Dark Web Scan | How to check if my information is on the dark web
A detailed guide to finding out if your information is on the dark web.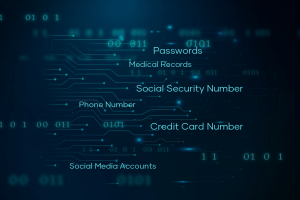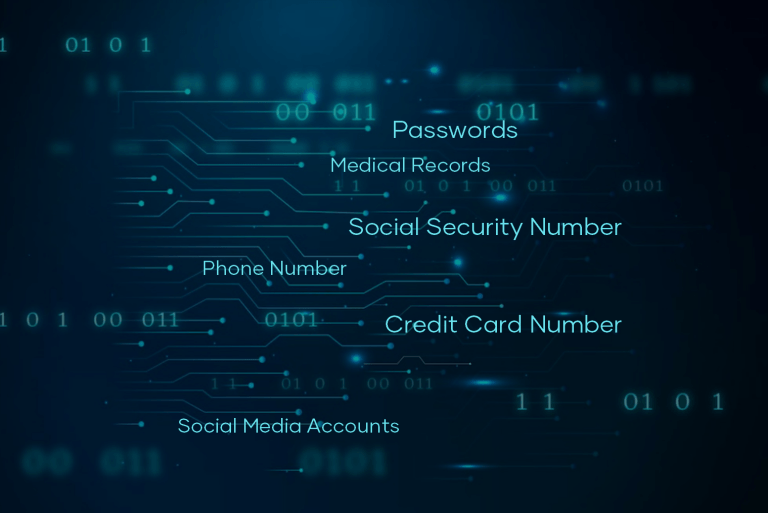 Compromised Credentials Check
Check if your personal details have reached the Dark Web.
Over the past few years, you've probably heard scary things about the Dark Web. But what exactly is the Dark Web and how can we react to data breaches? In this article, we'll get you covered.
What is the Dark Web
The World Wide Web consists of the Surface Web and the Deep Web.
– the Surface Web
Barely covering 10% of all existing web content in reality, the Surface Web is indexed and open to everyone. This is where most of us internet users access in daily life.
– the Deep Web
The Deep Web makes up the remaining 90% of the web content, which can't be accessed with search engines such as Google and Bing, but is accessible from within a protected or internal site. Protected in authenticated or password-protected accounts, it is where information such as tax data, medical records, or government and academic information lives.
And the Dark Web is the encrypted part of the Deep Web, which can only be accessed with special web browsers such as Tor (The Onion Router). When you access the Dark Web, your IP address is hidden and your online identity is masked. So it's usually where human rights activists, whistleblowers, and those who live in countries without freedom of expression communicate.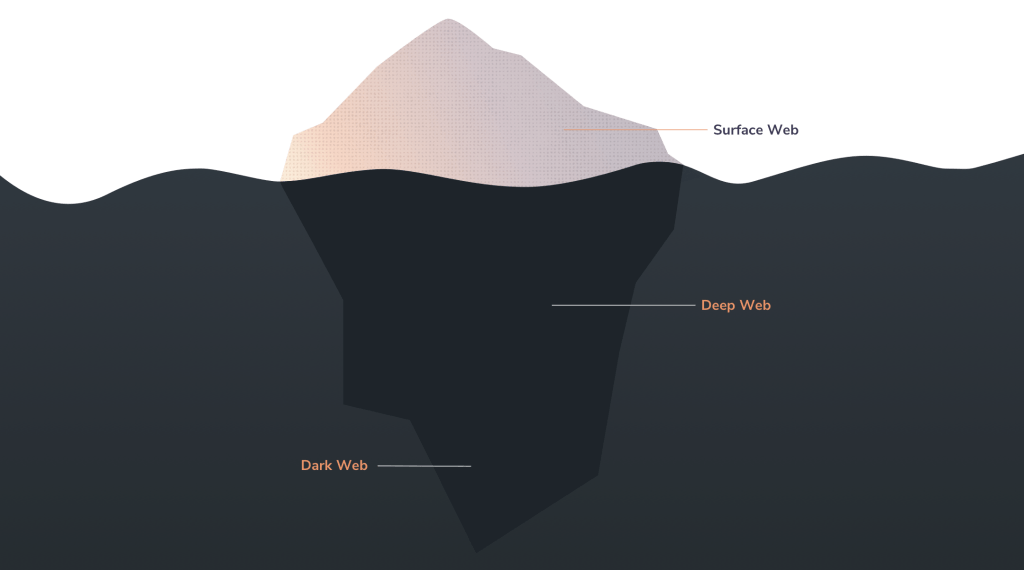 If you want to have a clearer understanding of what the Dark Web is, check the video down below.
Despite the fact that the Dark Web by itself is not illegal and individuals can use it for good, we still can't ignore the fact that it's a breeding ground for illicit activities. What's creepy is that your personal information might be sold on the Dark Web! This could include Social Security Number (SSN), credit card numbers, phone numbers, and email accounts.
How does this sort of information end up on the Dark Web?
It's the hard truth. Data breaches happen every year, with hundreds of millions of user profiles being leaked. And massive database hacks hit the news every now and then. Moreover, no one is entirely immune to phishing attacks, making your personal information vulnerable.
If your information ends up on the Dark Web where fraudsters buy and sell individuals' information for profit, a fraudulent purchase may be made on your credit card and a fraudulent loan might be taken out in your name.
How to know if my information is on the Dark Web
Below are teh ways you can figure out whether your personal information is on the Dark Web.
Method 1: Pay a closer look at some signs
Whenever your data is actively being bought and sold online, there should be some signs, including unusual activity in your bank statements and email accounts. So if there is anything suspicious surfacing, be cautious.
You can also review your credit report to check whether there is an unexpected drop in your credit score.
Method 2: Run a free Dark Web scan
To check if your personal information is compromised, the easiest and most effective way is to run a Dark Web scan with a scanner that will comb through data servers and when any activity related to your information is found, it will alert you. Below we've listed two free Dark Web scanners for you to try. They both require you to enter your email address to search for any matches. But you don't need to worry about privacy as they offer you a 100% guarantee that there's no spam in your inbox and no data selling.
#1 Identity Guard Dark Web scan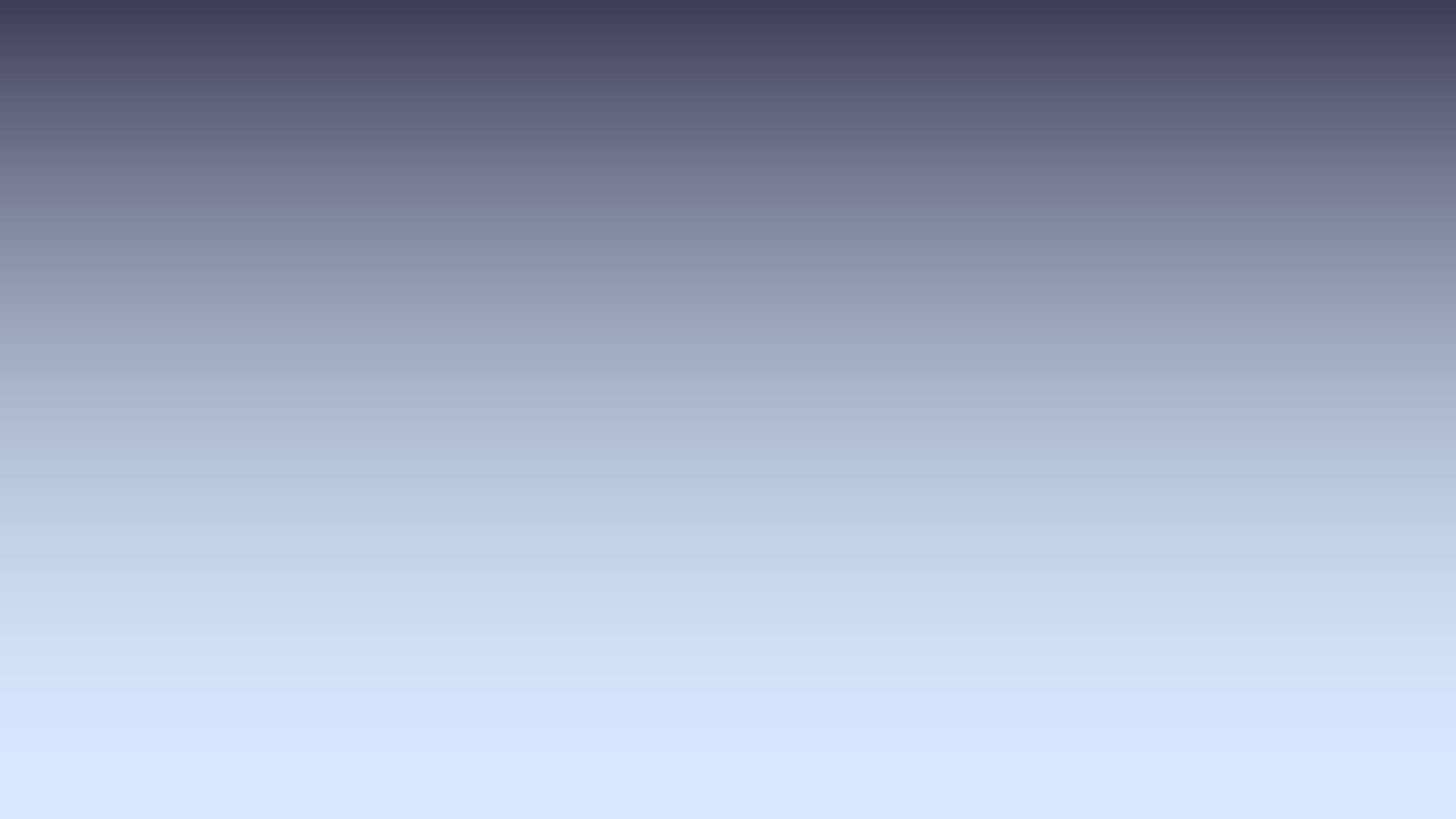 Identity Guard Free Dark Web Scan
Your personal data exposure is unknown. Check if your private data was compromised by running a scan now.
Identity Guard(R), an award-winning identity theft protection you can count on, is a service that also offers a free Dark Web scan. All you need to do is enter the email address into the box and click Free Privacy Checkup. Then it will compare your information against lists of breached or stolen data found in data dumps. Once the scan is finished, you'll receive a report showing you known exposed information as well as recommendations for protection.

#2 Aura Dark Web scan Aura Free Dark Web Scan
Has your personal data been exposed? Run a free scan to check it out now!
Combining a comprehensive identity and privacy protection service with local device protection, Aura is, in our opinion, one of the best all-in-one digital solutions for you. Its free Dark Web scanner allows you to discover leaked data associated with your email addresses. What you need to do is enter the email address you use most frequently to log into your online accounts and click View Results. Then it will scan breaches. If information tied to your email has been exposed on the Dark Web, you'll get a report.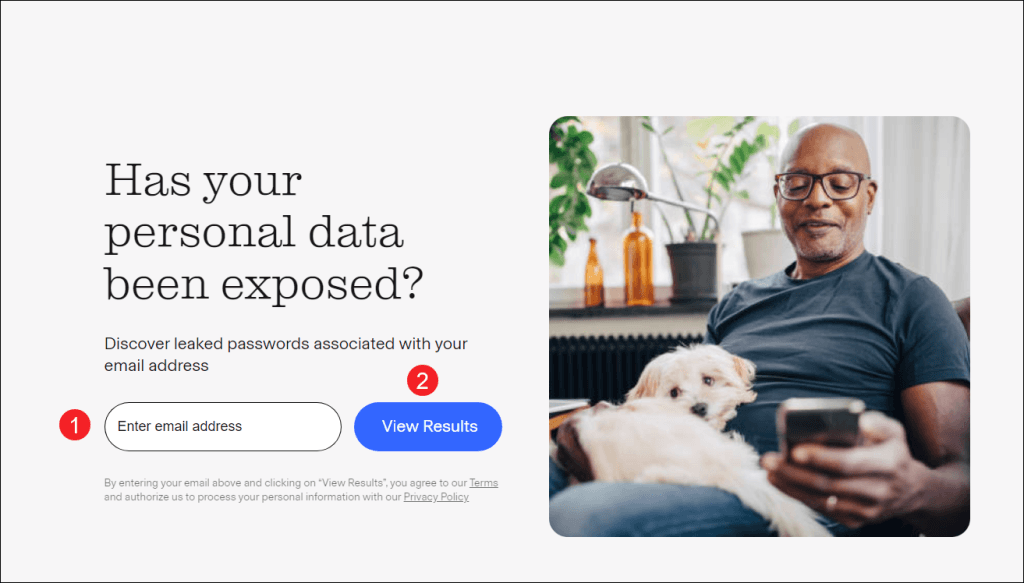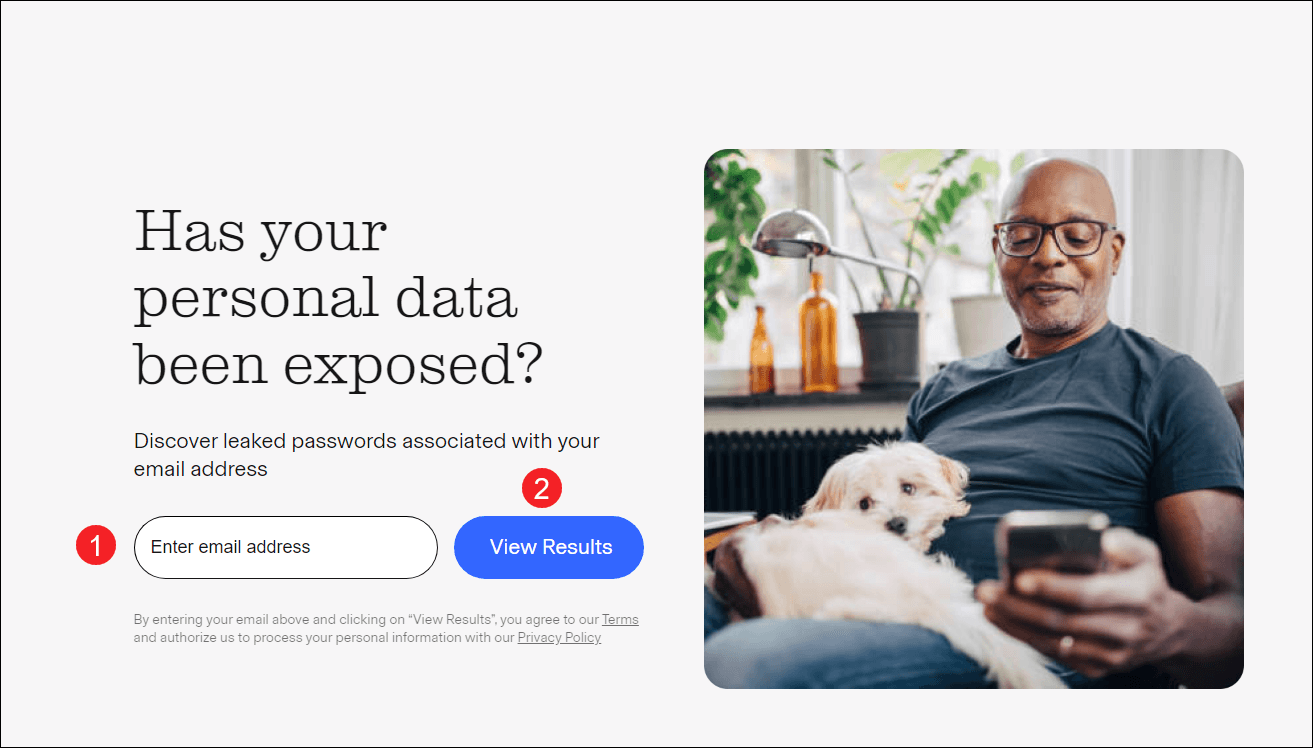 So these are the two services you can use to run a Dark Web scan without paying. But that is a one-off search activity. To catch compromised data before it turns into a large-scale attack and take one step ahead of time, you should use a Dark Web monitor that can continuously (24/7) scan the Dark Web to help keep your identity data safe. For that work, we still recommend Identity Guard and Aura.
In addition to free Dark Web scans, both Identity Guard and Aura offer Dark Web monitoring services that monitor both the surface and hidden areas of the internet. If there are any compromised credentials, they will alert you. What's more, they offer identity theft protection to ensure that thieves don't continue to use your identity for criminal activity and fraud.
When you sign up, you will have access to a suite of identity theft tools and benefits as follows. If you're still hesitant whether you should get one, get their free trials before you're charged.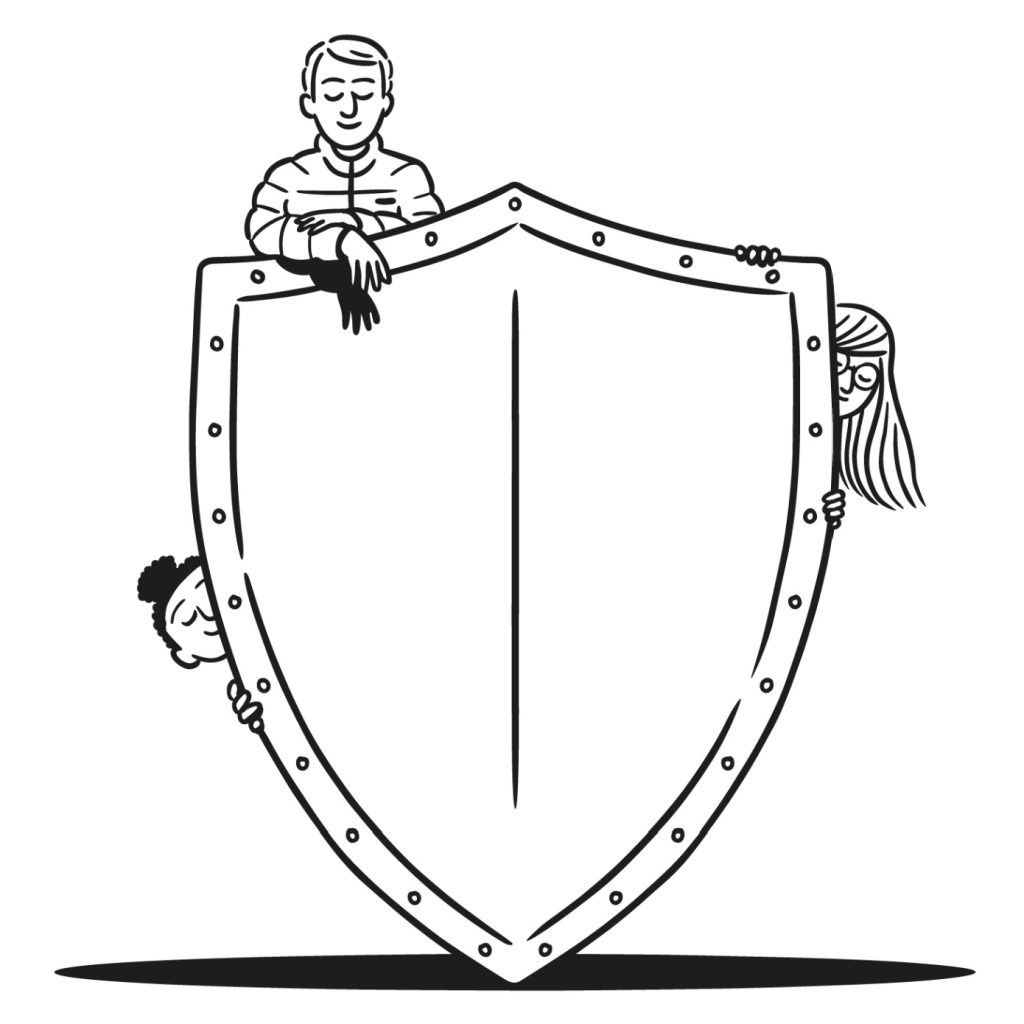 Aura | Intelligent Digital Safety for the Whole Family
Aura protects your identity, finances and sensitive data. All plans include a $1M insurance policy that covers eligible losses. Try Aura 14-days free.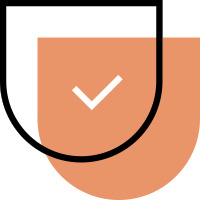 Identity Guard | Identity Theft Protection You Can Count On
Get identity theft protection, credit monitoring and $1M insurance coverage. Family plans start at $12.50. Peace of mind begins with Identity Guard.
What to do if my information is found on the Dark Web
If your information is exposed on the Dark Web, there's no way to remove it. But there is something you can do to reduce the risk of identity theft and financial loss.
Change your passwords

Whenever you discover that others have your account credentials, you need to change your passwords for all affected accounts immediately. If you have no idea which accounts have been compromised, err on the side of caution and change them all. Credential stuffing attacks can happen if you've reused passwords across multiple accounts.
Notify credit bureaus

To prevent fraudulent credit requests, you should contact the three major credit bureaus (Experian, Equifax, and TransUnion). Tell them that you fall victim to a data leak and they might help you enable two-factor authentication on all credit pulls. You can also request a credit freeze that prevents anyone from opening any new credit accounts in your name.
Report SSN fraud

If your SSN (Social Security Number) is involved in a data breach, report it to the Social Security Administration. Otherwise, fraudsters can engage in multiple identity theft schemes that could lead to extensive financial damages.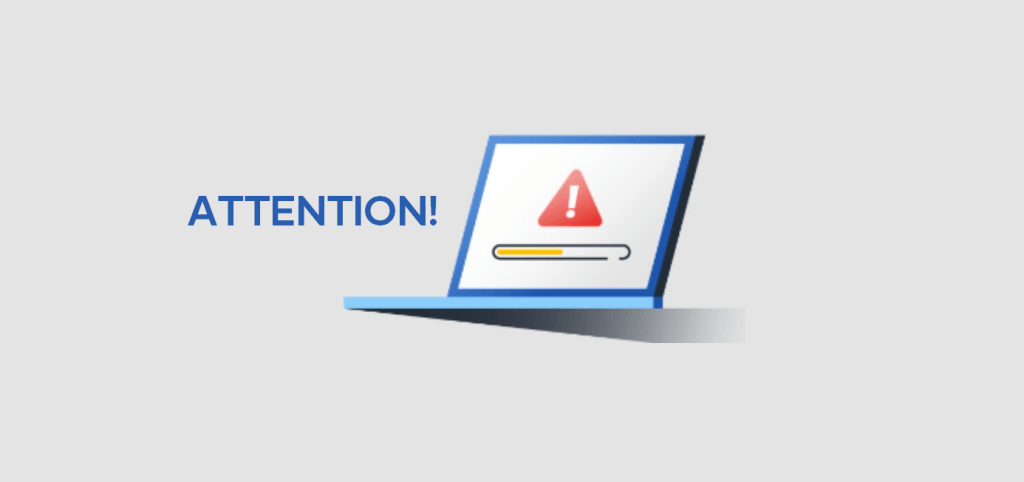 But this is just how you can react after you find yourself falling victim to a data breach. What you should do is to take precautionary measures. Below are some tips we would like to share with you.
Tips on protecting your information in daily life
It's better safe than sorry. You'll never know how cybercriminals or fraudsters would use your information. So the most important thing is to stay vigilant. Below are some tips for protecting yourself and preventing your information from falling into the wrong hands.
Tip 1: Follow password security best practices
When creating passwords for secure accounts, it's essential to follow some practices.
First, always use strong passwords that others may not guess easily. So it's better you avoid using your name, birthdate, or anything else that others may know. What is considered a strong password is that it includes sufficient length and a mix of numbers, special characters, upper case letters, and lower case letters. If you can't manage every single complex password, consider using a password manager like LastPass. LastPass offers a free version, with which you can store passwords, user login info and credentials.
Second, be sure that you don't use the same password on more than one account. If you do, hackers may manage to steal your logins using credential stuffing.
Tip 2: Be vigilant of the email and website you're about to open
It's not uncommon that we receive emails from unknown senders. But you need to be cautious, as scammers may use phishing emails to access your personal information by leading you to click on a link.
In addition, you should always visit encrypted web pages, whose URLs begin with HTTPS rather than HTTP. The "S" means added security for you. If you have to visit unencrypted websites, it's better to use a VPN (Virtual Private Network).
Tip 3: Close any online accounts you no longer need
With your data being stored on corporate databases scattered across the internet, the risk of it being misused or stolen is increased to some extent. Therefore, if you're no longer using an app or a company's service, it's a smart move to delete the account and prevent it from storing and potentially monetizing your information.
Tip 4: Enable two-factor authentication
Two-factor authentication (2FA) is a security feature that helps protect your accounts and your passwords. If you set up two-factor authentication, you'll need to enter a one-time code delivered by text to your phone or other device in addition to the account number and password. That's essential to maintain a strong security posture as it neutralizes the risks associated with compromised passwords. Intruders without approval at the second factor no longer have access to your accounts.
Now click on the links below to turn on two-factor authentication, if you haven't done that before.
Tip 5: Use trusted antivirus software on your computer and devices
Although some operating systems have antivirus protection built-in, it's still necessary to get third-party software. It detects and removes viruses and other kinds of malicious software from your devices. This is essential to prevent hackers from stealing your information. In addition, keeping your antivirus software up to date is also important. So we suggest you purchase a trusted and well-known, subscription-based program, which is able to keep their subscribers' computers protected with real-time updates that scout out the latest threats. For that, you can try Norton Antivirus, Kaspersky or anything else you can find that is value for money.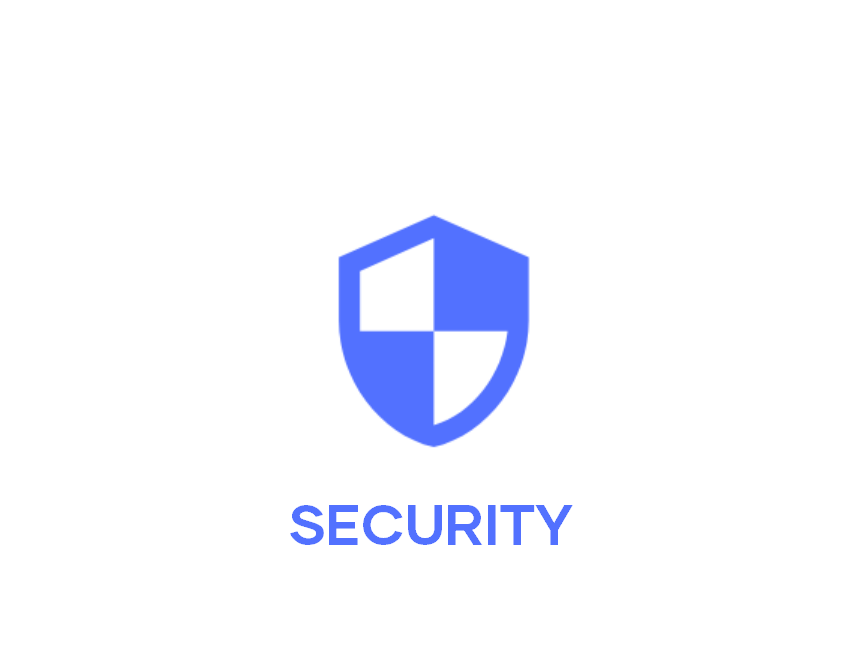 Final thoughts
Your personal data, including email account addresses, passwords, and phone numbers, can end up on the Dark Web due to data breaches and phishing attacks. While it's almost impossible to delete it once your information is found on the Dark Web, you can attempt to do something to secure your accounts and protect your credit from identity theft. This can include changing your passwords and freezing your credit.
However, we actually should trace the root cause of our data being found on the Dark Web, which makes it possible that we can prevent this from happening again. Corporate data breaches are, unfortunately, not within our control. But we can take advantage of a Dark Web Monitor, a technology that scans the internet for any credential leaks. In the case that any such leaks are found, you'll be notified immediately. So you can take quick actions. In addition, you need to stay vigilant when requested for any sort of personal information. For extra protection, you should enable two-factor authentication on your devices.