Free Carfax Report with License Plate – Get Car Info
License Plate Lookup
Enter a license plate to search for vehicle history records.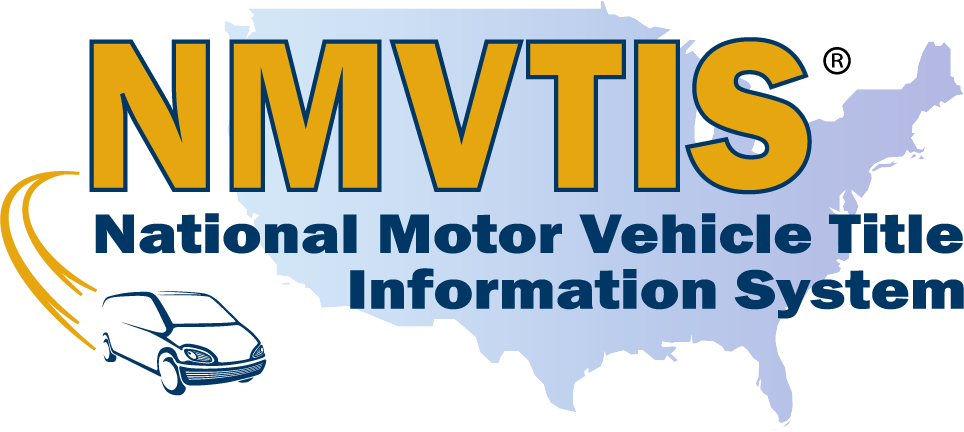 Carfax is a well-known provider of vehicle history reports. When used car shopping, a vehicle history report with crucial information concerning vehicle maintenance, accidents, mileage accuracy, title status, and much more, is essential in order to make sure that there are no hidden problems and you're not paying more than it's worth.
In this article, we'll guide you through the steps to access the Carfax report on the vehicle you're purchasing. Plus, we'll introduce some other methods to get a report for free.
License plate lookup on Carfax
It's the most effective way to get a comprehensive vehicle history report from Carfax by performing a VIN lookup. However, if you don't have the VIN, you can look it up using the license plate.
All you have to do is go to the Carfax vehicle search page. Find Search by License Plate, enter the plate, and select the state where the plate was issued. Then click Get CARFAX Report.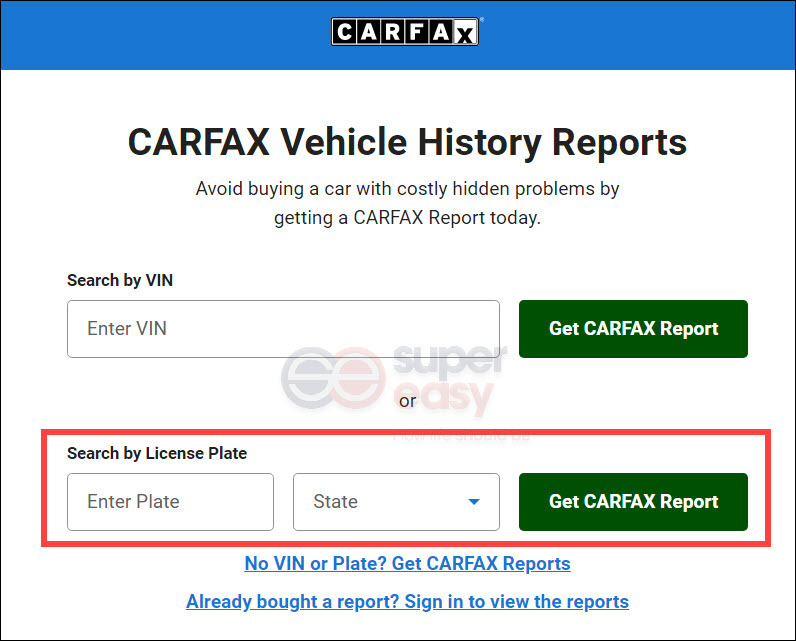 Typically, it'll show you a free preview of what info you can find with a license plate search on Carfax. However, to obtain the detailed information, you'll need to pay a fee. Here's the pricing:
1 CARFAX Report for $44.99
3 CARFAX Reports for $64.99
5 CARFAX Reports for $99.99
That could be pretty expensive for you, right? Actually, you don't have to pay for a vehicle history report when used car shopping. Continue reading to learn how you can obtain a free Carfax report.
Tricks to get a free Carfax report
VIN Lookups and License Plate Searches on Carfax charge you a fee. If you're purchasing a used car, however, you can first try to ask if the car franchises or dealers offer buyers Carfax reports. Or you may easily find links to free Carfax reports.
If you don't have any specific preferences, why not shop on Carfax? Carfax Cars for Sale makes it easy-peasy to pick a car of your favorite. And every car comes with a FREE CARFAX Report, giving you peace of mind as you hand over your hard-earned money.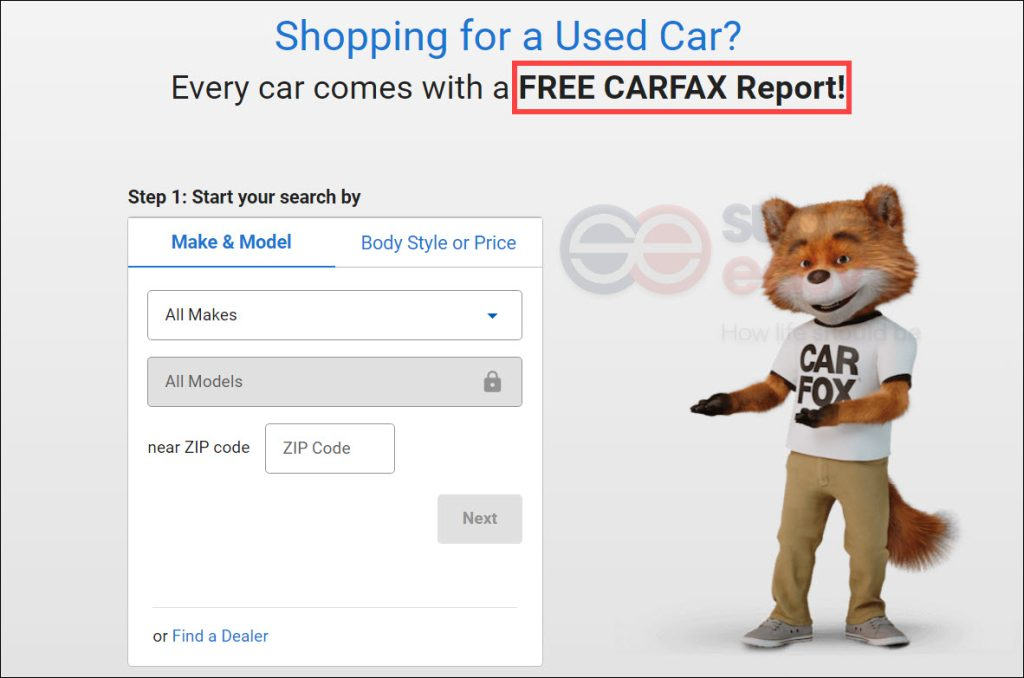 Apart from Carfax, Bumper also offers users free vehicle history reports. As an alternative to Carfax, Bumper is an NMVTIS Data Provider that gives you access to vehicle-specific information, including:
Accident history
Salvage and other branded
Manufacturer recalls
Market value and estimated ownership costs
Equipment and trim specifications
Sale history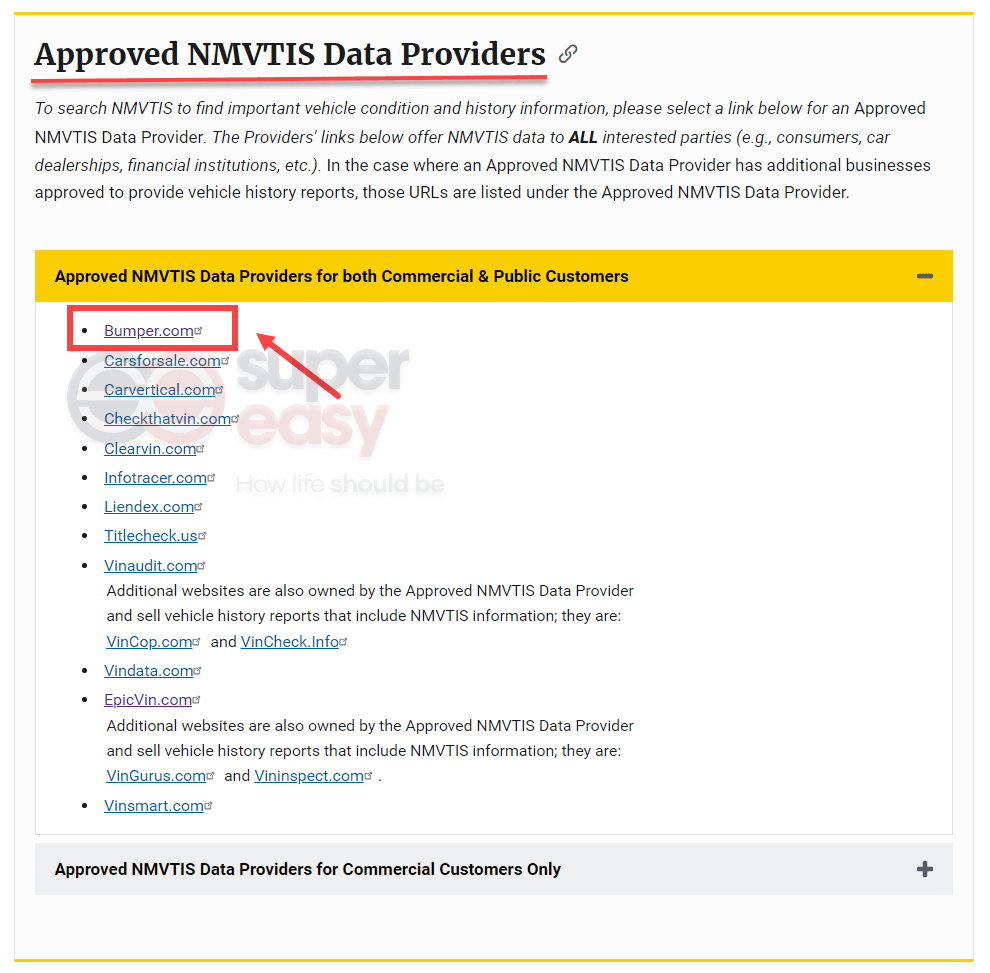 For users who are not going to purchase a used car from any of the websites listed above, you may find it affordable to perform license plate searches on BeenVerified or Bumper, which cost you between $17.48 – $26.89 per month depending on the membership selected.
Ready to Get Started?
Try License Plate Searches today and learn more about a vehicle you plan to buy or already own.