Free Background Check | Search Someone's Public Records – 2022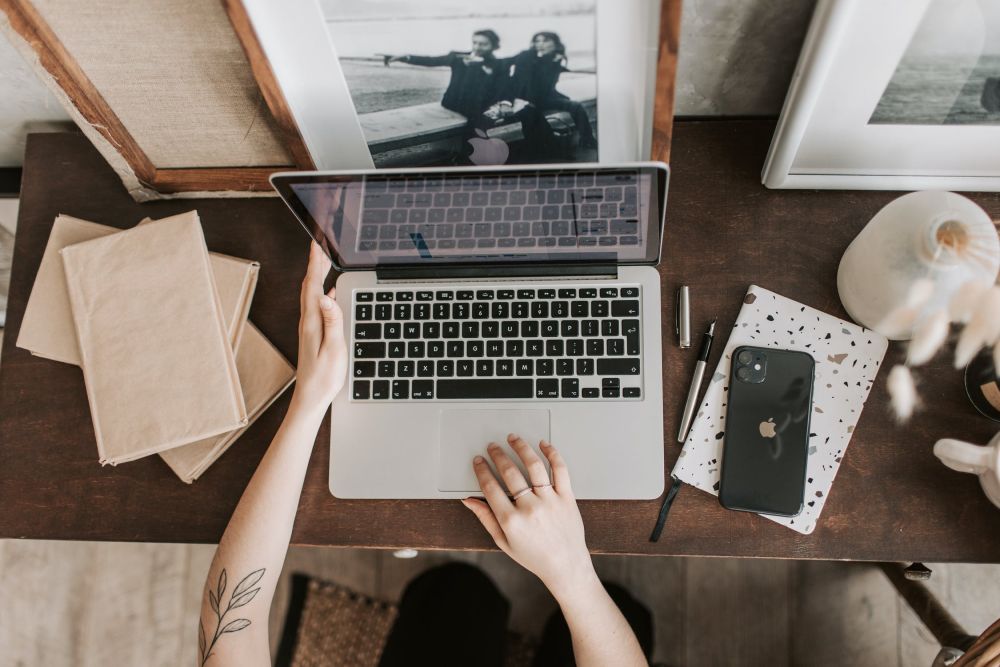 Background Check
Simply type a name to uncover anyone's public records.
There are various reasons you may need to run a free background check. Whether you're going on a date with someone you met online or getting a new roommate, a background check is a necessary step that helps you know about the person you're dealing with and keeps you safe. It also makes sense to conduct a thorough background check on yourself to see what others may find out about you.
Method 1 – Run a Google search
Whenever you're searching for something online, start with Google. Just input an individual's name on Google's search bar and it may return their social media profiles on Facebook and Twitter, or any websites they appear on or relate with. Searching for a common name can be struggling, but you can try adding their address or city/state to narrow it down.
If you have a picture of the person, Google's reverse image search can also be helpful. By uploading the picture, you may locate its source and find relevant information about your subject.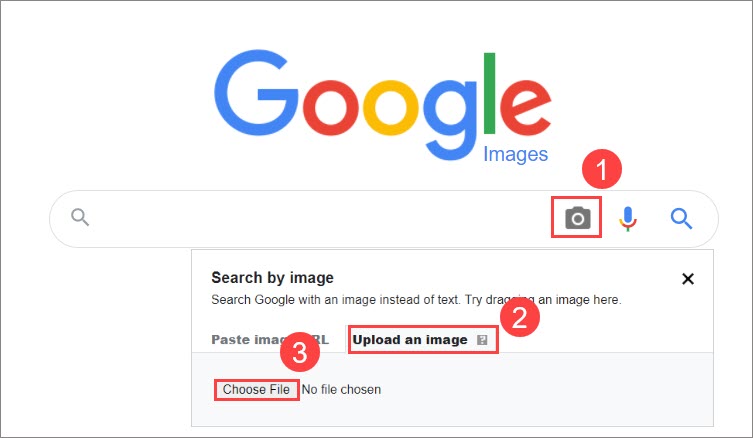 While Google is a handy tool for free, it doesn't always bring up in-depth or up-to-date results. Nor there are private details like criminal records. To uncover information that normal search engines don't find, you should take advantage of a dedicated people search engine. Even some of those services are not free, they offer cheap trials that will sufficiently meet your searching needs.
Method 2 – Use a paid background check service ($1 trial)
A range of people finder sites has made it eaiser than ever to do a background check online. Here are some top tools you can use. Although they're not completely free, most of them offers a trial plan less than $1.
Option 1 – TruthFinder
TruthFinder is one of the best-known and reputable websites for background checks. Not just basic identifying information and contact details, it examines a person's criminal history and reveals other judgments like marriage licenses, divorces, child support orders and more.
1) Go to the TruthFinder background check page.
2) Enter someone's full name as well as the city and state, and click Search. You could skip the place if you don't remember it.

3) Wait a few minutes and TruthFinder will deliver an easy-to-read background report. You could navigate to each section to dig into the person's contact info, social media or dating profiles, criminal and financial-related records and so on.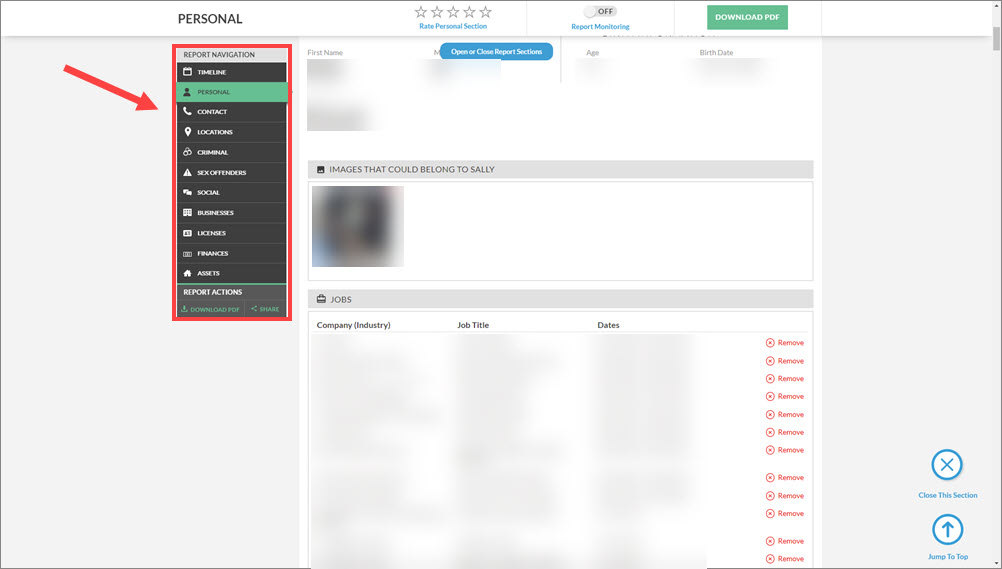 By searching from federal, state and county data sources, TurthFinder makes sure to provide the most accurate information.
---
Option 2 – Instant Checkmate
Instant Checkmate is a legit and trustworthy background check service. It gathers data from multiple sources to ensure the best accuracy of information for you. To pull someone's background report, you'll need to have his/her name or phone number searched. Here's how to get started:
Instant Checkmate offers the best $1 trial, which includes unlimited searches and background reports.
1) Go to the Instant Checkmate homepage.
2) Input a name and click SEARCH.


3) From the detailed report, you should find the person's detailed contact information, location history, criminal records, and education, employment records and more.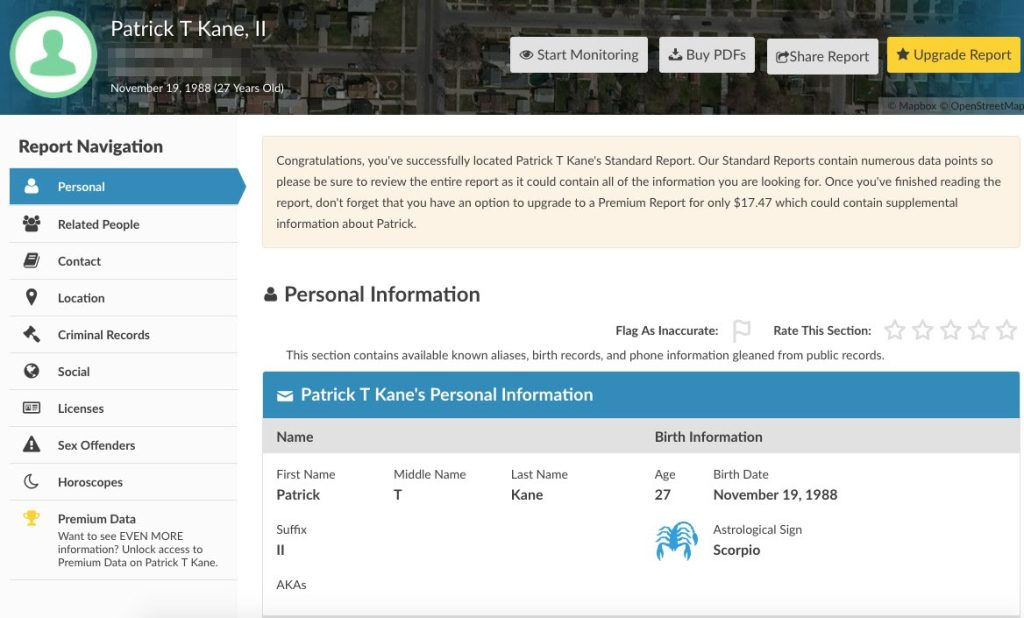 ---
Option 3 – Spokeo
Spokeo is another powerful people search tool that I use most. It trawls through billions of records and provides every piece of available criminal history, arrest records and contact info about someone. Moreover, it can help you track down the person's online activity, from social networks, dating sites to online shopping accounts.
1) Go to the Spokeo online background check page.
2) Enter the name and click Search Now.

3) After the search is done, view the report and acquire everything you need.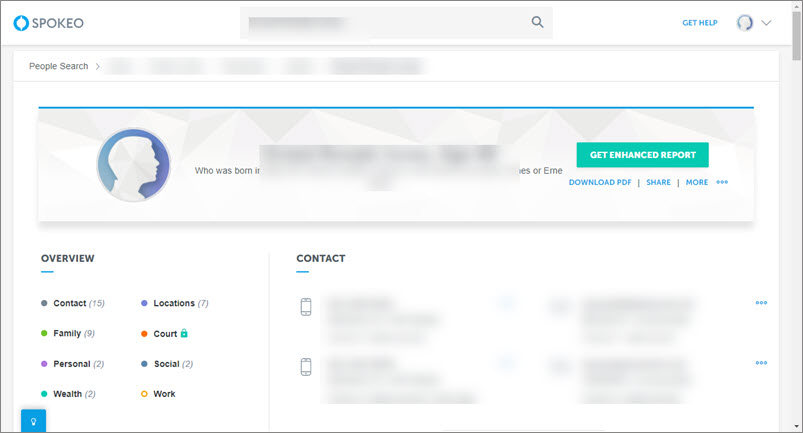 ---
Option 4 – PeopleFinders
At PeopleFinders, you can always run an easy and comprehensive background check by searching a person's name, address or phone number. It boasts a vast database with billions of public records from local, state and national sources, and covers almost every U.S. adult.
1) Go to the PeopleFinders background check tool.
2) Select your preferred search type. Enter the required information and click Search.

3) It may take a few seconds for the search to complete. Once done, you can check out the report, which includes not only basic contact and identity info but also arrest, court, police, criminal, public, property, marriage, divorce, birth, and death records.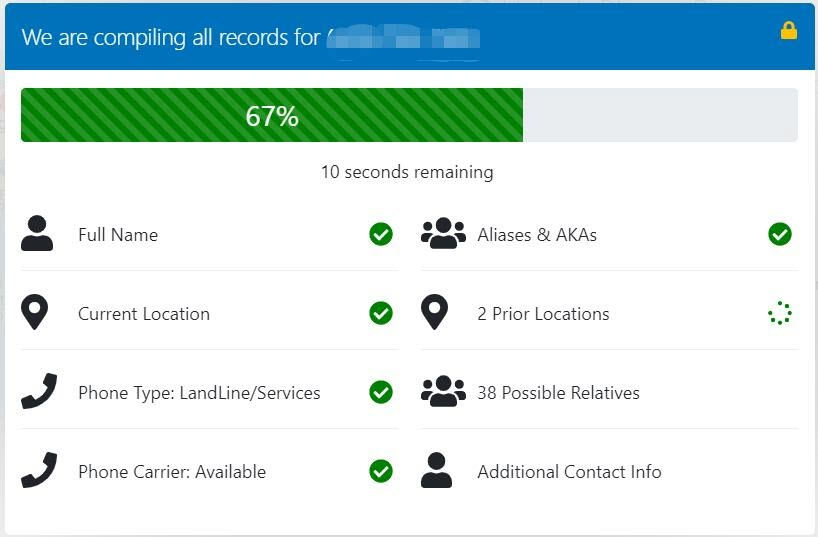 You're not allowed to use these services to determine a person's eligibility for credit, insurance, employment, housing (tenant screening), or other purposes covered under FCRA.
---
If you want to run a background check for free, standard search engines like Google, Bing or Yahoo are great tools to get started. But with this method, you need to devote a significant amount of time filtering and verifying the results. And the information obtained is usually limited. To dig further, try using legit people search services. They offer affordable trials (lower than $1) that you can get a lot more accurate data without costing much.