Fortnite split screen: Here's how to use it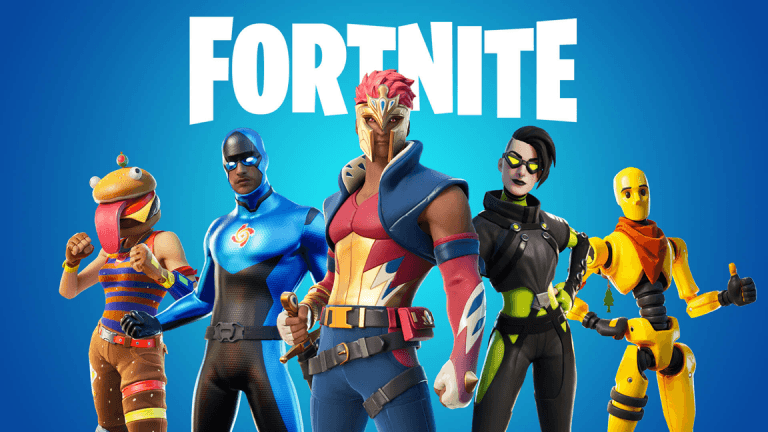 One of the most exciting features Fortnite has rolled out over the past few years is its split-screen mode. This popular game mode has allowed players to sit shoulder to shoulder and enjoy the same battle royale game on the very same screen.
To set up split-screen in Fortnite, there are a couple of steps to go through. But rest assured – normally it should take less than 10 minutes.
In this article, we'll be walking you through:
How to play Split-screen in Fortnite
Setting up Fortnite split-screen is pretty straightforward. However, before you and your friends hop on the thrill, here are a few limitations you need to know:
Not all platforms or modes are compatible:
Split-screen is currently exclusive on Xbox and PlayStation consoles. Rejoice if you play Fortnite on Series X or PS5, you'll enjoy frame rates of up to 60 frames per second. This also means that for Nintendo Switch, mobile devices, or PC players, unfortunately, the functionality is still not supported.
You can only play Squads or Duos for the current being. Solo Mode is off the table since it would cause an unfair advantage for two players sitting side by side against all other single players. As for the Creative mode and Team Rumble, it is still unknown whether or when this feature will be available.
Prerequisites for enabling Fortnite split-screen on PS4 and Xbox:
You must have a stable internet connection.
If you or your buddy disconnect or exit the match, the session will end.
You will only share the screen when in a match (but not the lobby, sub-menus or an inventory).
Both players must have the same language settings since multi-language support is not available yet.
WIth these points in mind, you can follow the steps below to set up split-screen:
Before connecting to a second controller, make sure you have more than one account on your game console.
If you need to create a new account, here are the steps:
On PS4: Press the Power button > Choose Switch User > Select New User > Set a name and password for the new account > Confirm your new user profile.
On Xbox: Press the User Profile icon > Choose Add New > Select Get a New e-mail Address > Provide one of your e-mail address > Set a name and password for the new account > Enter your log-in name > Agree to the terms of use.
Launch Fortnite.
Navigate to the Main Menu.
Make sure the second controller is connected to the console and is turned on.
Once it's connected, the first player will need to invite the second player to select their account.
Once signing into both accounts, the second player will appear in the lobby.
That's it – now start a new game in Fortnite and enjoy laying waste to other teams.
Tips for playing split-screen
While jumping into a bit of couch co-op may be a lot of fun, it also means that your screen size will be chopped off to half. This makes building fights and spotting enemies much more challenging. So it's really important that you let your buddy know what you are doing – some callouts will help.
In case you like our content and want to show your support, use our unique creator code: DRIVEREASY in your Epic Games store or V-Buck purchases. In connection with Epic Games' Support-A-Creator Program, we may receive a commission from certain in-game purchases.