[Fixed] The Proxy Server Is Refusing Connections Issue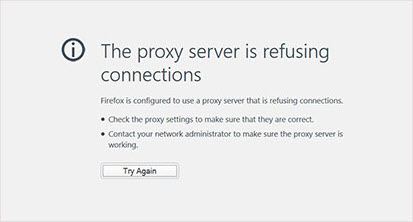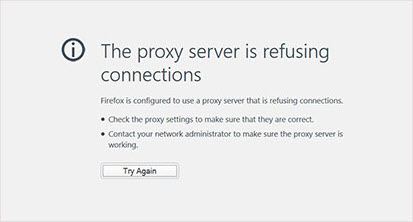 You're using Google Chrome or other browsers in Windows computer and while opening a website you see the message saying The proxy server is refusing connections on your screen. This post is going to help you fix this error.
Try these fixes:
You don't need to try them all, just work your way down till find the one that works for you.
Fix 1: Check your proxy settings
Check your proxy settings should be your first go-to option. You can set proxy settings in various ways, but if this message shows up after you've made changes, you need to check your proxy settings in case anything goes wrong.
Press the Windows logo key + R together to open Run box.
Type inetcpl.cpl and click OK.

Click the Connection tab.
Click LAN settings.

Untick everything except Automatically detect settings.

Check the webpage again.
Fix 2: Change proxy settings in Firefox (Firefox only)
If you have this issue when using Firefox, you can check proxy settings in Firefox to fix it.
Run Firefox.
Click the menu button on the topper-right and click Option.

In the General tab, scroll down till you find the Settings button under Network Settings.

Click No proxy then click OK.

Check the issue is solved or not.
Fix 3: Scan your PC for malware
The problem could be occurred due to malware attacks. So scan your whole system for malware.
You can use any antivirus software. Here we recommend Malwarebytes. This small but simple useful antivirus software is suitable for home and business.
This smarter, faster and lighter tool detects more than 8 million threats per day. The tech genius has been approved by AV TEst, CNET, OPSWAT and CHECKMARK.
Malwarebytes is suitable for Windows, Mac and Chromebook.
Fix 4: Check your VPN
If you're using a VPN service while encountering this problem, you may need to disable it for a second. The error message could be caused by the interface of your VPN.
There are 3 options you can try:
Disable your VPN
Change your VPN
Change your VPN service
Fix 5: Clear browser cache
Clear browser cache is a simple but useful way to fix issues. When other fixes don't work, you can try this one.
Take Chrome for example:
HOW: Click the three dots button and choose More tools > Clear browsing data. Then click Clear data.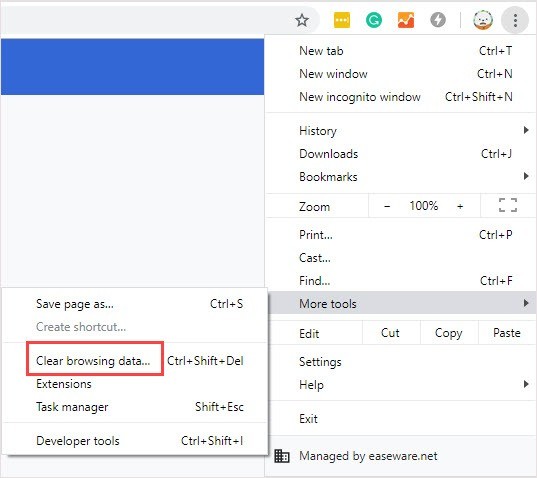 Fix 6: Reinstall the newly installed program
If the error message "The proxy server is refusing connections" appears after you install a new program, then you might need to download the latest version and reinstall the program.
Hopefully, this post helps you solve the problem. If you have any questions or suggestions, please leave your comments. Thanks for reading.