[Fixed] The last backup could not be completed


Backing up our smartphone has become very common in our daily lives, and it's an essential way to recover data in case our phone is lost or broken. iCloud Backup is one of effective methods to back up your iPhone, but sometimes you may see The last backup could not be completed error on your iPhone. If you're the case, keep reading.
What are the reasons for iCloud Backup errors? Basically if you want to perform iCloud Backup on your iPhone, you'll need to ensure that iCloud Backup is enabled, WiFi is connected properly, and you have enough iCloud storage and device storage. So if your iCloud Backup doesn't work as expected, first of all, you should check these figures.
Step 1: Turn on iCloud Backup
If you see The last backup could not be completed error on your iPhone, probably iClould has been turned off, so the backup couldn't be completed.
To turn on iCloud Backup:
1) Launch the Settings app on your iPhone.
2) Tap your Apple ID name, and tap iCloud.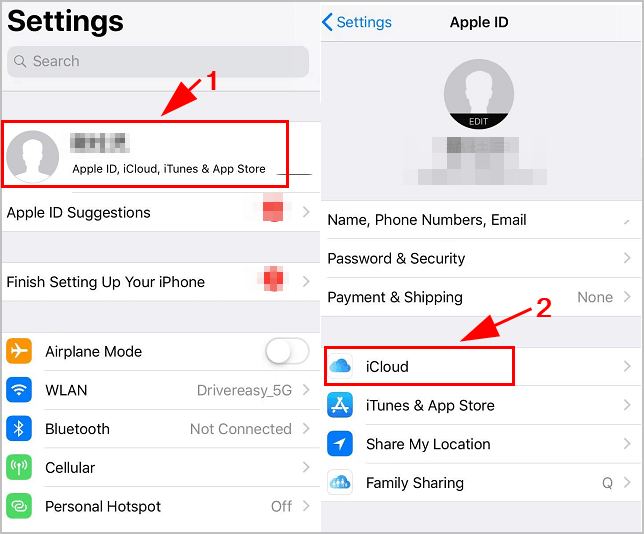 3) Tap iCloud Backup. Then turn on iCloud Backup.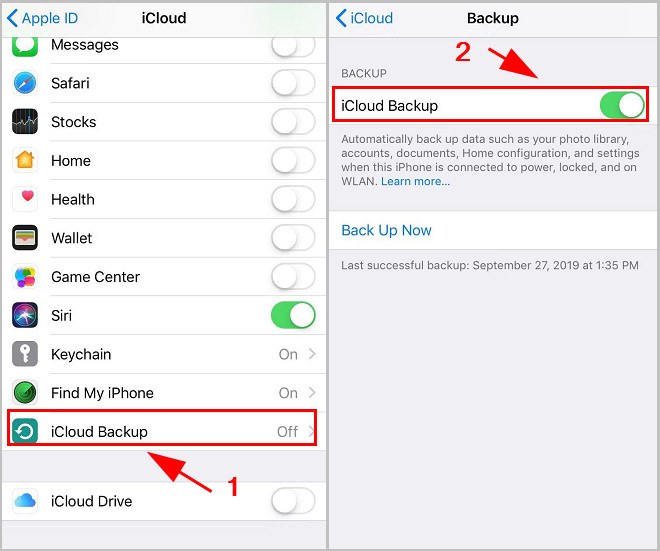 If it's ON already, turn it OFF then turn ON again to re-enable iCloud Backup.
Now try iCloud backup again to see if it works this time.
Step 2: Ensure WiFi connected properly
When you see last backup not completed error in iCloud Backup, it's likely your iPhone fails to connect to WiFi, or WiFi has been disconnected in your device, while performing iCloud Backup requires wireless connection.
So please double check the WiFi connection in your iPhone, and make sure it works properly. Sometimes your WiFi connection may be disconnected if your iPhone is off-screen and WiFi connection will be killed when it's running in the background.
Step 3: Check your iCloud storage
Before performing this method, make sure your old backups have been saved to your computer through iTunes.
1) Launch the Settings app in your iPhone.
2) Tap the name of your Apple ID, then tap iCloud.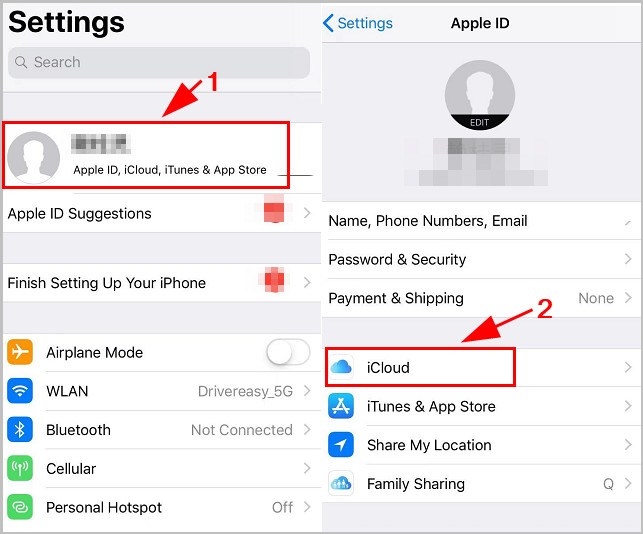 3) Tap Manage Storage > Backups.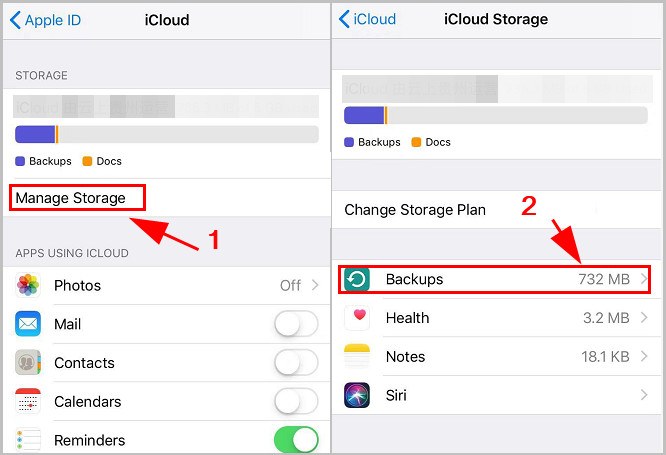 4) Delete old backups to squeeze iCloud space for your new backups.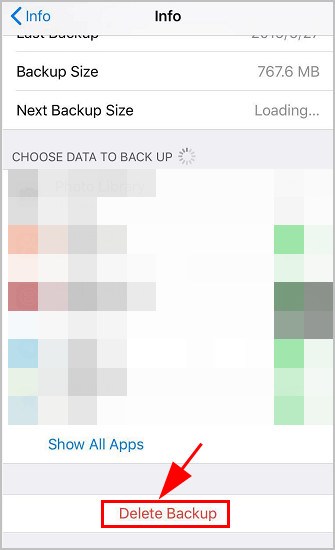 5) Once deleted and there are enough iCloud space, try backup again and see how it works.
Step 4: Visit Apple System Status
In some cases, you can't backup using iCloud not because your iPhone has a problem. Instead, it could be a problem of Apple system. You do need to check the Apple System Status and make sure the iCloud service is working.
Just visit Apple System Status page in your browser and you'll find iCloud Backup. If the service is available, then it seems to be a problem on your end. If the service is unavailable, you can do nothing but just wait until the service recovers.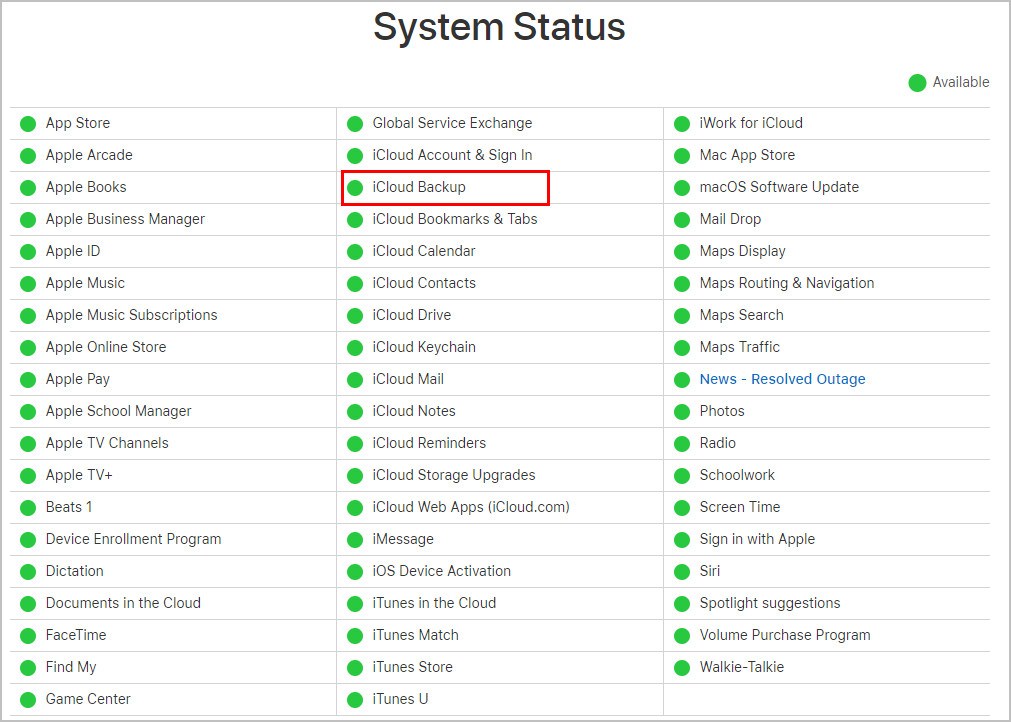 Step 5: Restart your device
If the iCloud Backup service is available and you still see the last backup could not be completed error, try restarting your iPhone.
Many technical problems can be resolved simply by restarting, and this works like a charm for many people with similar problems.
Step 6: Sign out and sign in again
Your iCloud account issue can prevent your iPhone from backing up data. If your iCloud account doesn't sync properly, the backup fails.
Therefore, you should sign out your iCloud account temporarily, then sign in again.
1) Launch the Settings app in your iPhone.
2) Tap the name of your Apple ID, then tap Sign out at the bottom.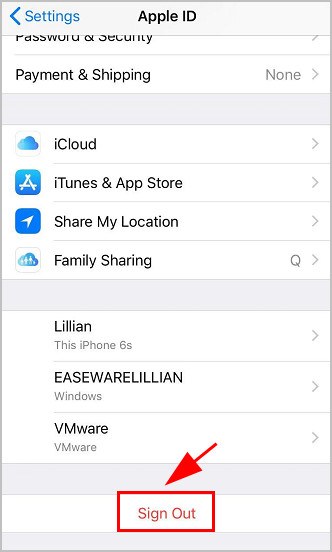 3) Wait for several minutes, then tap Sign In.
Now you should be able to back up in iCloud.
Alternative Backup Method
If The last back up could not be completed error still appears after performing the steps above, don't worry. You can try alternative methods to back up your iPhone.
iCloud Backup is convenient, especially when you want to schedule a automatic backup. However, you need to buy some more iCloud space over time and it constantly gives you errors.
AnyTrans for iOS is an all-in-one iOS device software. Not only can AnyTrans for iOS back up and restore your iPhone data, but it can repair iOS system problems and errors with just a few clicks.
1) Download and install AnyTrans for iOS software in your computer.
2) Launch the software after installing, then connect your iPhone to your computer.
3) Click Backup Manager to start.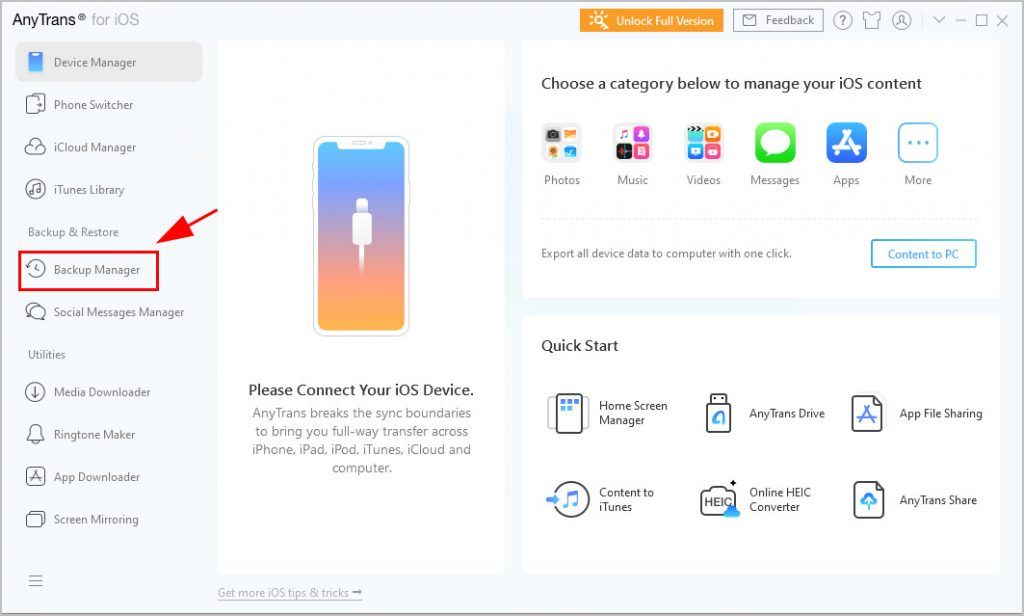 4) Choose the items that you want to back up, then click Backup again.
Once the process completed, you're good to go.