[Solved] Roblox Error Code 103 on Xbox One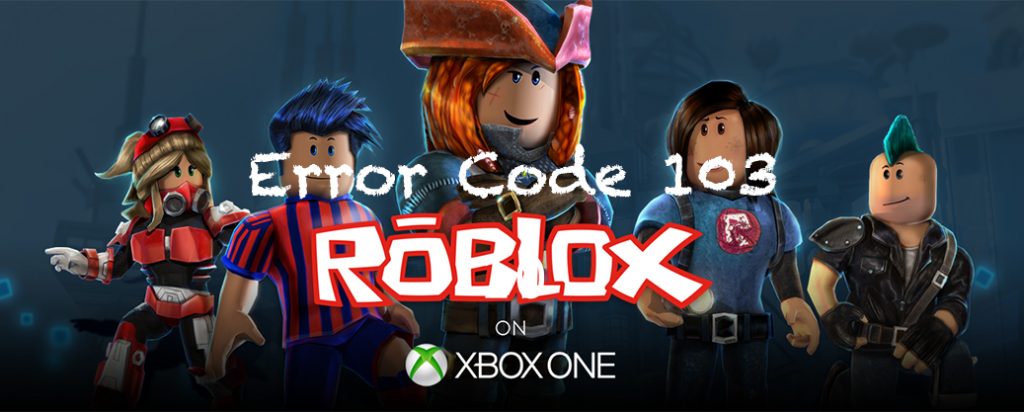 You may be presented with the error message "The Roblox game you are trying to join is currently not available (Error Code: 103)" on your Xbox One. If you're experiencing this error, you can fix it easily with our detailed guide.
The most possible causes of Error Code: 103
Privacy Settings: According to Mejoress, error code 103 is mainly caused by privacy settings. Check if the profile you're using is for a child, teen or adult. By default, the option 'See content from other people' is disabled on a child's account.
Age Restriction: Some games on Xbox One won't allow kids under 13 years old. This is an extra protection layer on this platform, whereas you can play the game perfectly on Windows, Android, etc.
Firmware Glitches: Some temp files may cause the connection issue, so you can try power cycling your console.
Method 1. Allow 'See content from other people'
Many Roblox players have solved the error code 103 by turning on 'See content from other people' in Xbox Settings. To enable it, a parent account is needed, which allows you to manage the child's privacy & safety settings. Here's how:
Sign in to the console with the adult's Microsoft account that's in the family group.
Press the Xbox button on your controller to open your settings.
Click Settings.
Select Privacy & online safety. (Note: If you have set a password before, you may need to enter it because this is a protected setting.)

Click Xbox Live privacy.

You can customize the child's settings by selecting View details & customize.

You should then see several columns there. Make sure the See content other people make option is set to Everybody instead of Block.
Restart your game and check if the Roblox error code 103 has been resolved. If not, don't worry. We have a few more methods for you to try.
Method 2. Create a new Roblox account
If you can play this game on other platforms, but the error code 103 persists on Xbox, you might want to create another Roblox account with a Date of Birth above 13+ years old. It is also worth mentioning that if you create a child account on PC and use it on Xbox, you might still bump into this error code again.
To fix this issue, you can create a new account with a DOB over 18 years old. Here's how:
Open ROBLOX from PC or Mobile devices and enter the Sign-Up page.

Enter the Date of Birth and make sure it makes you over 18 years old.
Fill in your Username, Password, and Gender (optional).
Click the Sign Up button to save changes.
Finish the human verification.
Once complete, return to your Xbox console and sign in with your newly created Roblox account.
These steps above should have solved your account privacy issues, and if you're still experiencing the Error Code 103, you can follow the next method below.
Method 3. Power cycle your console
Sometimes a simple power cycling can fix the Roblox error code 103. Here's how:
Make sure that the Xbox console is turned on properly.
Now, press and hold the Xbox button on your console for 15 seconds until the LED turns off.
Wait for at least 1 minute before turning it back on.
Remove the power cable from the console and wall socket.
Plug back in and press and hold the power button to turn it on.
Open the Roblox and try playing the game that once gave you the error code 103.
Hopefully, this easy workaround does the trick for you. But if it doesn't, it's possible that there're some problems with your Roblox client, and you can try fixing it with the method provided below.
Method 4. Reinstall Roblox on your Xbox
After searching around, some claim that the error code 103 is caused by port forwarding issues, but allowing port forwarding manually rarely worked. However, you can try reinstalling the game in case there're some corrupted game files stopping your game from working properly.
From the Xbox One home screen, press the Xbox Button > My Games & Apps.
Highlight Roblox and press Menu on your controller. (That's the Start button, for most players.)
Select Uninstall from the pop-up menu that appears.
Reinstall the game and try running it.
---
To save your time, we've covered every working method to fix the error code 103, and also excludes those that don't work. If the issue persists, you can either try playing on other platforms, or you can contact Roblox Support for further assistance. Feel free to include your questions and suggestions in the Comment section below.