Fix MacBook Battery Not Charging Issue 2023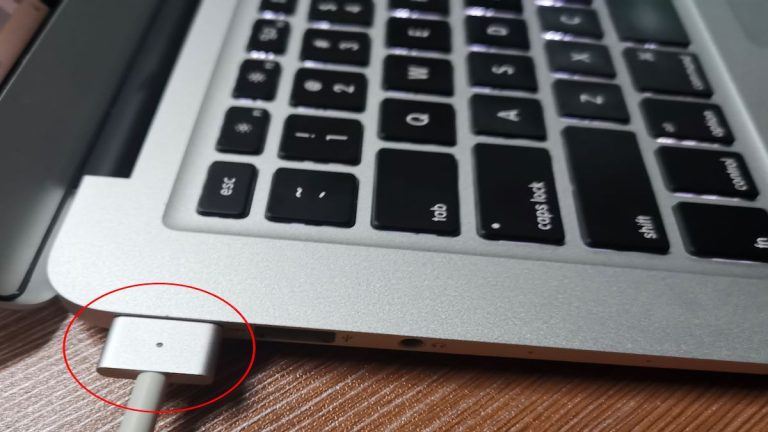 The MacBook battery not charging issue could be a serious issue and affect our work and relaxation.
But before doing any fixes, check your Mac and make sure it's not your USB-C power adapter's problem.
Make sure your MacBook is definitely plugged in.
Check your plug socket, make sure it's turned on or use another wall socket.
Note: If the power source can't provide enough power, the status of your Mac battery will be "Not Charging". For example, you might see it when using an airline power adapter.
Make sure your power adapter is connected properly. If you're using the removable plug and the charging cable, you'd better check them twice.
Make sure your Apple adaptor isn't old and burnt out or with dust. Otherwise, try another adapter to check.
Check battery condition. Press the Option key and click the battery icon in the Menu bar on the top right.
Normal means it's functioning normally. If you see Replace Soon or Replace Now, it means your battery is functioning but can hold less charge, you can replace it with a new battery.
When you see Service Battery, your battery is not functioning normally, you'd better take it to Apple service.
After checking all of these and the battery not charging issue is still there, please move to the fixes below.
Try these fixes:
Fix 1: Reset the battery
If you're using the old Mac with a removable battery, you can simply remove it and install it again. Make sure it's properly installed then restarting your Mac. This should fix the problem.
But if your Mac is don't have a removable battery, you can move to the next fix.
Fix 2: Reset the SMC
SMC stands for the System Management Controller. This chip controls how your Mac manages power. Resetting the SMC may help you fix power-related problems so you may fix your Mac battery not charging issue. Here's how:
Shut down your MacBook. Wait for a few seconds.
Pressing Shift+ Control + Option+ the Power keys at the same time and hold them for about 10 seconds.
Restart your MacBook.
Fix 3: Get Apple customer service
If the above fixes don't help, then you should take your Mac to the Apple store and ask for their customer service. Book an appointment in your local Apple Store and bring your Mac to get fixed.
Check whether your Mac is still under warranty before you go.
Go to the Apple Support website.
Click Mac.

Click enter the serial number of your device.

To find your serial number, click the Apple icon and choose About This Mac.

In the Apple Support website, enter your serial number. And you'll see what cover you have.

---
Hope this post would meet your needs. If you have any suggestions or questions, you're welcome to leave comments below.