Among Us Matchmaker is Full [2022 Fix]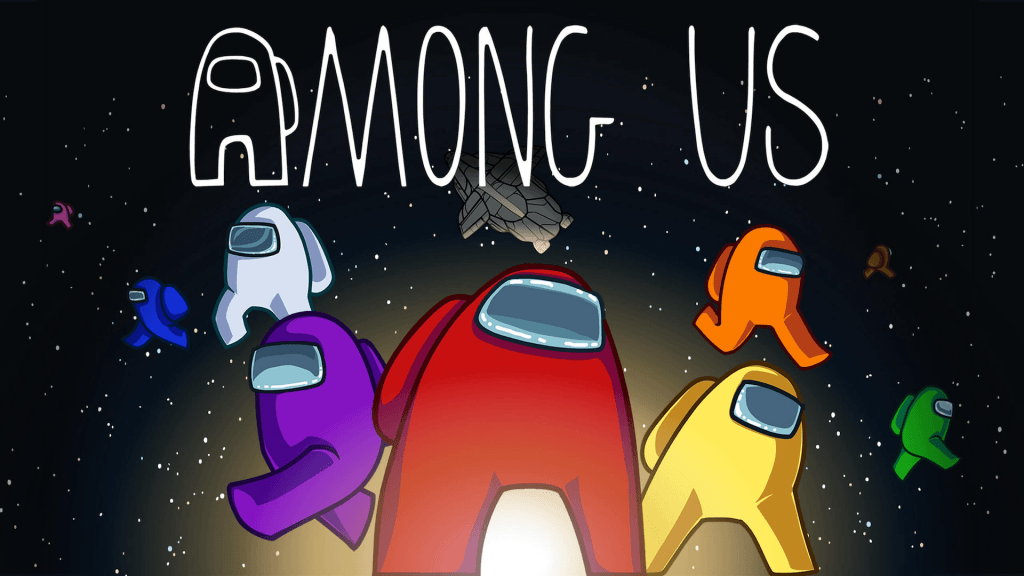 Among Us, being part murder, part mystery and part co-op sim, has built up a massive fanbase since its release in 2018. However, along with its popularity comes a lot of problems, and one of them is the Matchmaker is Full error, which throws up when the game is overwhelmed with a large number of players joining the same servers at the same time.
If you also bump into the error, don't worry – here are 9 fixes you can try to resolve it.
How to fix Matchmaker is Full
Below are nine fixes that have helped other gamers resolve the Matchmaker is Full. Please try again error. Just work your way down the list until you find the one that does the trick for you.
Fix 1: Check Among Us servers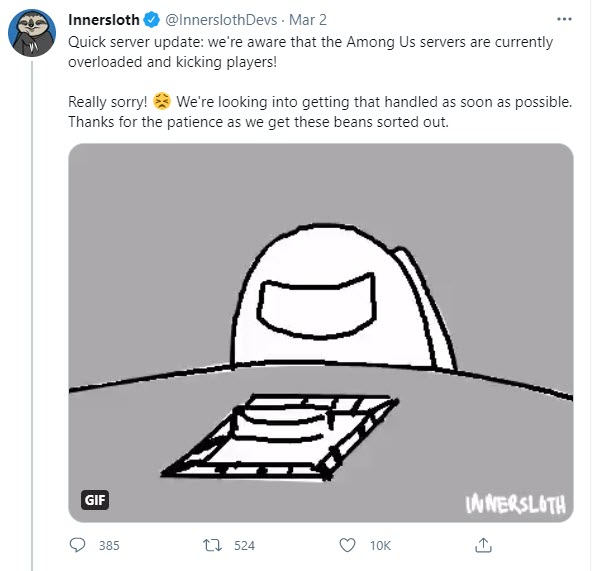 The The Matchmaker is Full. Please try again error is usually a server issue. And since the developers are often the first the act over a faulty server, you should always check the current status of their servers to see if there is any announcements of the game.
To do so, you can visit the developer team – Innersloth's official Twitter account. From there, you'll know whether the servers are down, undergoing maintenance or up and running.
If it's indeed a server issue, then there is little you can do except waiting until the game is restored. If it's not a problem with the servers, please move on to Fix 2 to further troubleshoot the issue.
Fix 2: Restart Among us
The restarting fix sometimes works like magic in fixing many low-level errors and hiccups because it clears the current state of the game and gives it a fresh restart. Simple as it is, you can try and see if it resolved the problem.
To restart Among Us:
Exit Among Us.
Close the Steam Client.
Launch Steam once again and log in to your account.
Run Among Us.
Try joining another game in Among Us to see if the Matchmaker is Full error is resolved. If yes, then great! If it persists, please move on to Fix 3.
Fix 3: Restart your network
Microsoft stores vital domain name resolution information as the DNS cache which helps to speed up the internet. However, over time, the cache can be corrupt with incorrect information, which counteracts the original purpose and potentially causes the The Matchmaker is Full error. If this is the case, you can restart your network to clear the cache and solve the problem.
Here is how to do it:
Unplug your modem (and your wireless router, if it's a separate device) from the power socket.


Wait 60 seconds for your modem (and your wireless router) to cool off.
Plug the network devices back in again and wait until the indicator lights are back to the normal state.
Run Among Us to see if it connects properly. If yes, then you've resolved the issue. If it's still no joy, don't worry. Here are a few more fixes to try.
Fix 4: Switch to a different server
Apparently, this Among Us matchmaker is full error happens when the server of your region reaches its full capacity and gets overloaded. So switching the server to a different region may work since other servers may not be as crowded.
Here's how to change your server in Among Us.
Launch Among Us.
Navigate to the main menu, then click Online.
From the lower right corner of your screen, click on the world icon.

From the list of servers, select one. (If you're playing with your friends, you may have to let your friends know because players in different servers cannot play together.)

Join another room to see if you can play properly. If yes, congrats! If it's still not working, try Fix 5, below.
Fix 5: Use a VPN service
A VPN (Virtual Private Network) may also help you in changing your location and increase the possibility of joining the game. This is because a VPN can hide your real IP address and "tricks" Among Us into thinking as if you were connecting from a different location. (And this is just one layer of the benefits of using a VPN).
You can set up a VPN connection manually, but this requires a lot of time, patience and computer skills. So it's easier to use a VPN service, such as NordVPN.
As a top-notch VPN service, NordVPN is very easy-to-use. It helps you set up a fast, stable and secure VPN connection to anywhere, all within a couple of clicks!
If you're not sure whether NordVPN is right for you, you can try it out for 30 days free (In fact, Nord insists you do so). During the free trial, you can always choose to opt out or stick to the service.
Here is how to use NordVPN:
Download and install NordVPN.
Run NordVPN, then choose a location you want to connect to.

Once you've set up a VPN connection, hop onto Among Us once again to see if it connects without error.
Fix 6: Join a game with fewer players
Instead of trying to join a game that has too many players, you can look for one that is less crowded and see if you can connect without problem.
Error still persisting? Please try Fix 7, below.
Fix 7: Verify the integrity of the game
You may encounter this issue if some files of your game installation are corrupt or have been deleted as a false positive by antivirus programs. So you can verify the integrity of game files to see if it fixes the issue.
Here's how:
In Steam, go to LIBRARY.
Right-click on the game where Steam Disk Write error occurs and click on Properties.
Click LOCAL FILES > VERIFY INTEGRITY OF GAME FILES...
Wait until the game cache verification finishes.
Close the windows in Steam and exit Steam.
Relaunch Steam, then download/update the game again and see if the problem has been fixed. If the error still occurs, move on to Fix 8, below.
Fix 8: Check for an update
The error may be an unresolved bug of a previous version. Whenever the developers are aware of the issue, they would try to fix it and release a new version. You can check if there's an update for Among Us, if yes, update it and see if the problem is fixed.
Fix 9: Reinstall the game
If you have exhausted all the fixes above but still haven't worked out the problem, you can ask your friends who are based in the same region and see if they are experiencing the same issue. If they can join the game without an error, it's possible that the current version of Among Us you installed is defected. In this case, you should reinstall your game.
---
That's it – 9 fixes for you to resolve Among Us Matchmaker is Full error. Hopefully you can play the game without any problems now. If you have any questions, ideas or suggestions, you're more than welcome to leave us a comment below. Thanks.