10% Fiverr Promo Code 2023 + $60 Cashback [Verified]
Starting in 2010, Fiverr is now one of the most known marketplaces for a variety of freelance services. If you're ready to purchase your first gig at Fiverr, you would love to learn about some real smart tips from a buyer's perspective. The savings can be extremely amazing if you combine a Fiverr promo code and cashback!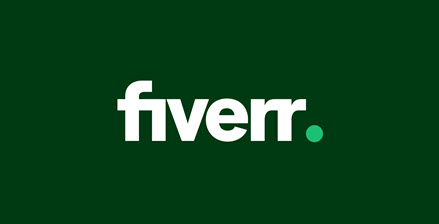 Don't want to test the promo codes one by one? Try Coupert, a free & easy coupon finder that hunts and applies available Fiverr promo codes automatically.
How to get Fiverr promo codes and cashback
A Fiverr promo code usually gets you 10% – 20% off the order. On top of that, there are several ways you can save when hiring a freelancer with Fiverr.
1. Earn $60 cashback for your order
If you're new to Fiverr, consider earning $60 cashback for your first-time order with Extrabux. Extrabux is one of the best rebate services that offers over 30% cashback at 10,000+ participating stores, and it has the greatest rebate rate for Fiverr. Follow the instruction to save right away:
Sign up at Extrabux with an email and password, and you'll enjoy a $20 welcome bonus.

Go to the Fiverr page at Extrabux.
Click Start Shopping to navigate to the official Fiverr website.

You can shop just as normal, and when your transaction is validated, the cashback (which may vary depending on the catalog of gigs) will be added to your account within 7 days. To withdraw the cash, click the profile icon at the top right corner and click Balance > Request a Payment.


---
2. Refer a friend to get $100
By recommending Fiverr to your friends, family or anyone through the social network, you can receive referral rewards to work on Fiverr further. Simply put, the benefits are two-sided: people you refer will get 10% off their first purchases, and you can earn 10% of their first order amount, up to $100.
To start referring, visit the Fiverr website and click your profile at the top right and choose Refer & Get up to $100. Then you can share your unique invite link as you like.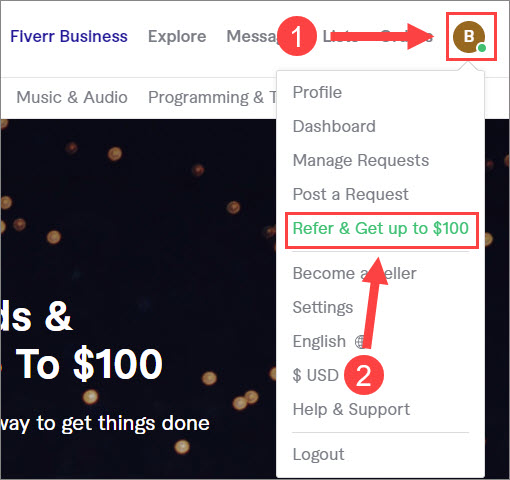 ---
3. Bargain for a lower price
Since Fiverr is an online marketplace, it's acceptable to negotiate on the price with the sellers. If you prefer a better deal or find yourself not comfortable with the price, you could take a few minutes to contact the seller and see if there's a lower price.
4. Join the Fiverr community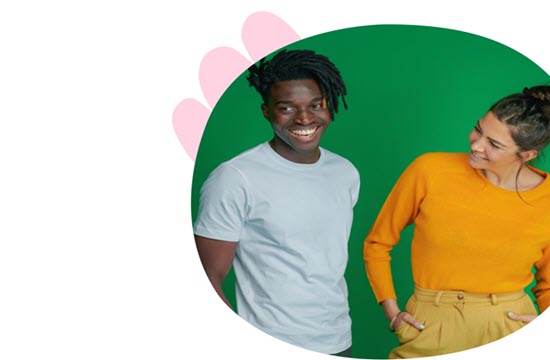 The official Fiverr community is a good place to go whether you want to catch up on the upcoming events info, trending industry news or to engage with other users, exchanging your opinions and ideas. Also, you could check out there for the latest Fiverr deals.
Conclusion
If you're in the middle of growing your business, Fiverr is what you need to locate independent talents at a low cost. But once you found the perfect gig, don't rush into ordering, as using a Fiverr promo code and shopping through a cashback portal like Extrabux will save you significantly.
So that's all for the Fiverr promo code in 2021. If you have any questions or suggestions about buying with Fiverr, feel free to leave a comment below.