How to Find Someone's Yahoo Email Address by Name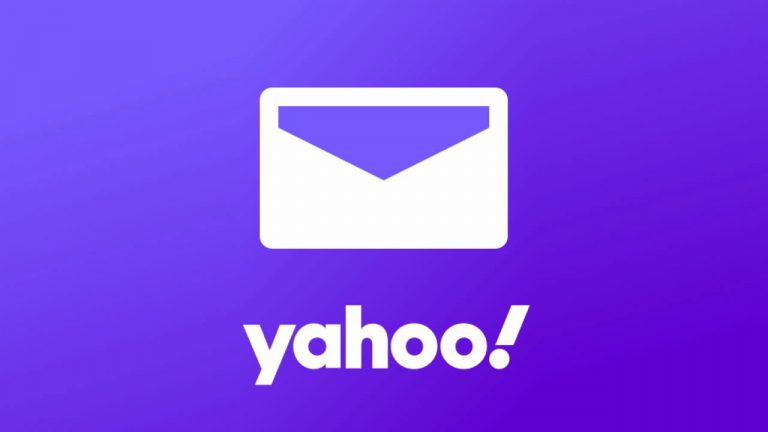 Yahoo Email Finder
1. Enter a name. 2. Find emails, phone numbers & more!
Want to find your old Yahoo email account? Or perhaps you need to contact a business associate whose emails you accidentally deleted. Whatever your reason is, there are methods to help you track down someone's Yahoo Mail account. Read on to learn how.
Method 1: Do a Search Within Your Email
Most email service providers allow you to search within your email archive. If someone has contacted you via his Yahoo mail account in the past, you may be able to find his email by searching his name within your email account.

Just log in to your own email account, enter the person's name in the top search bar, then press Enter or click the Search icon to see if you've ever received an email from the person.
Method 2: Use People Search Engines
One of the easiest ways to find someone's Yahoo mail account is to use a people search engine. Unlike common web search engines, people search engines are specialized in finding information about people. With just a name, you may uncover a wealth of information more than you can imagine, such as phone numbers, email addresses, location history, social media accounts, relatives, and more. Here are some best people search engines we've tested and recommended:
1. BeenVerified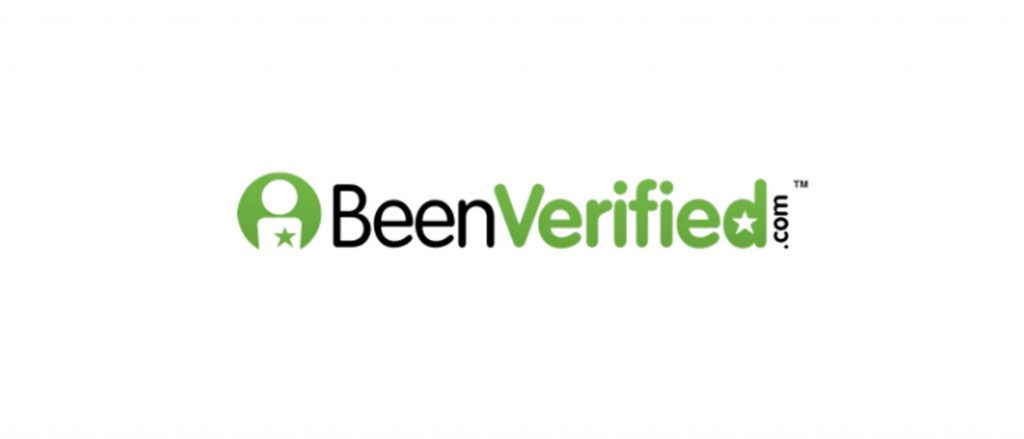 BeenVerified is one of the best people search engines that allow users to access billions of public records. All it takes is a name, address, number, or email to potentially see social networks, relatives, bankruptcies, photos, and MUCH MORE.
Simply enter a name into the search box below and hit Search, BeenVerified will search billions of data points to find all available information about the person.
Within moments, you'll get a detailed report. Then you can click the Email Addresses section to see if the Yahoo email address is listed here.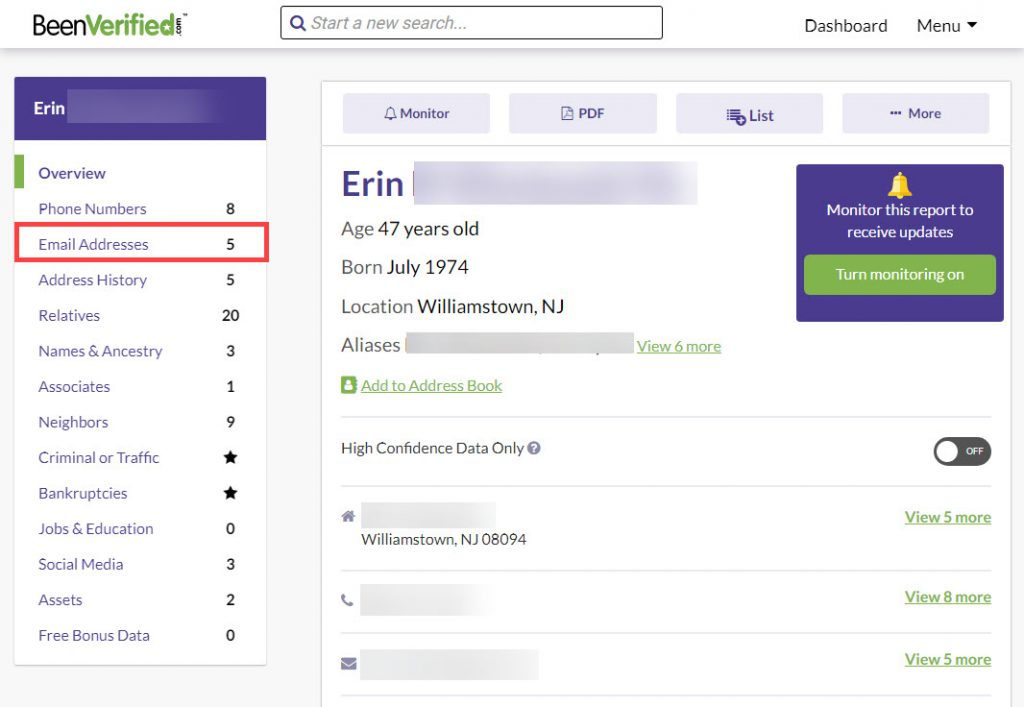 2. Social Catfish


Social Catfish is a reverse lookup search engine. It can help users find lost connections and verify people's online identity using names, images, email addresses, phone numbers, and online profiles.
To do a reverse name search on Social Catfish:
Just enter a name into the search box and hit Search Now, Social Catfish will search through billions of hard-to-find public records to offer you a comprehensive report. From the search report, you may be able to find the person's Yahoo mail account.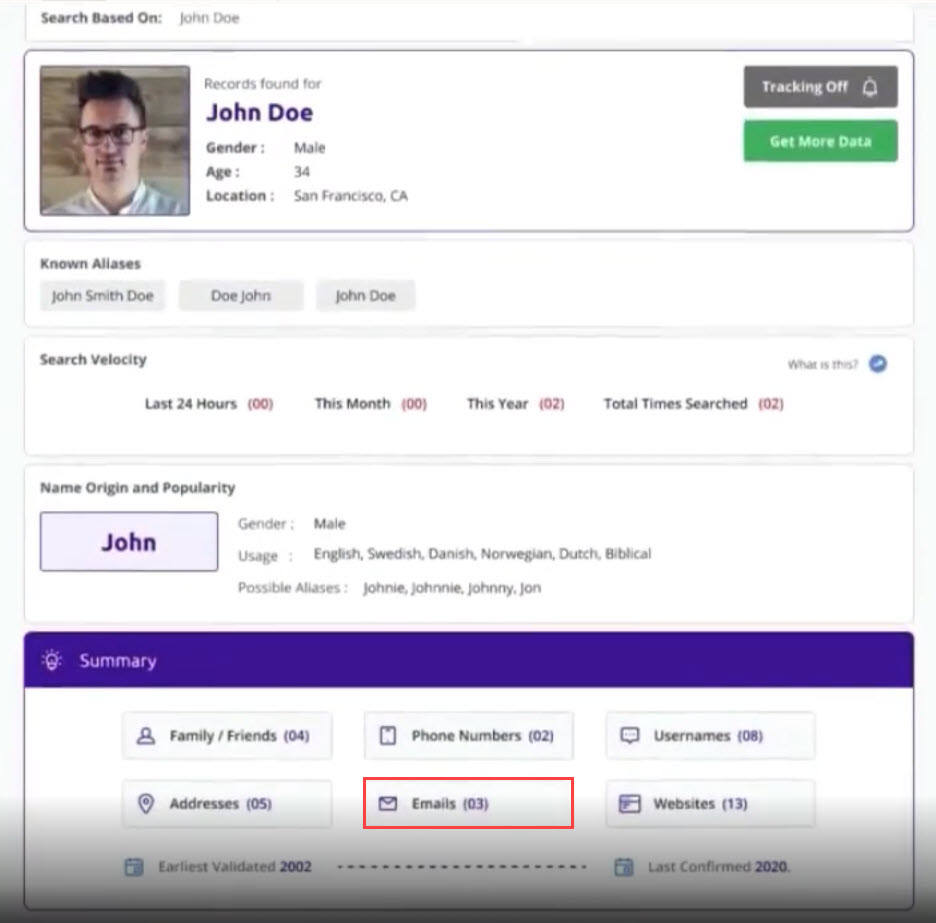 3. Intelius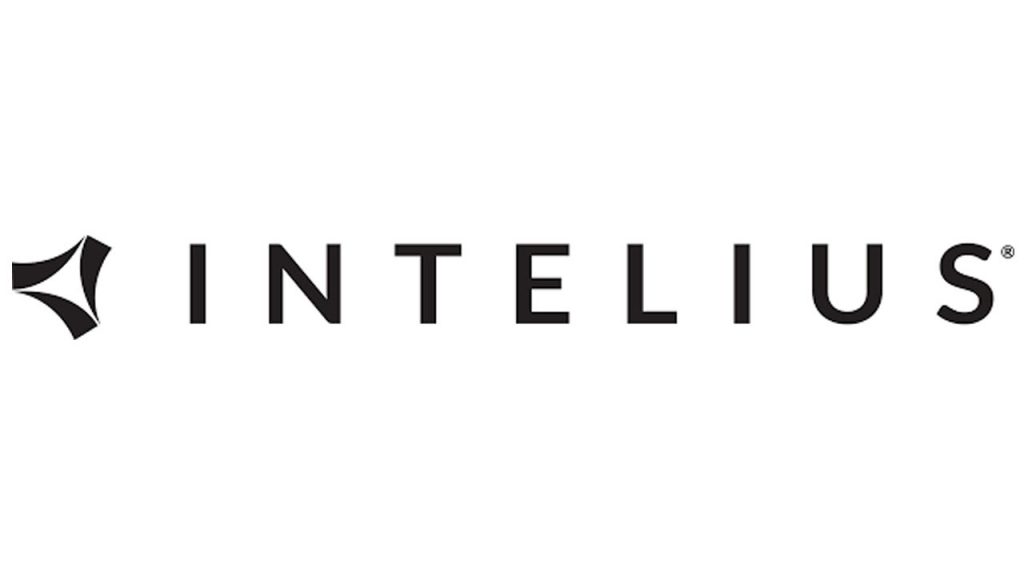 Intelius is a leading provider of public data about people and their connections to others. It used to offer data for Yahoo People Search, which no longer exists. Intelius' people search report may include full name, phone numbers, email addresses, past and current addresses, age, date of birth, relatives, aliases, and more.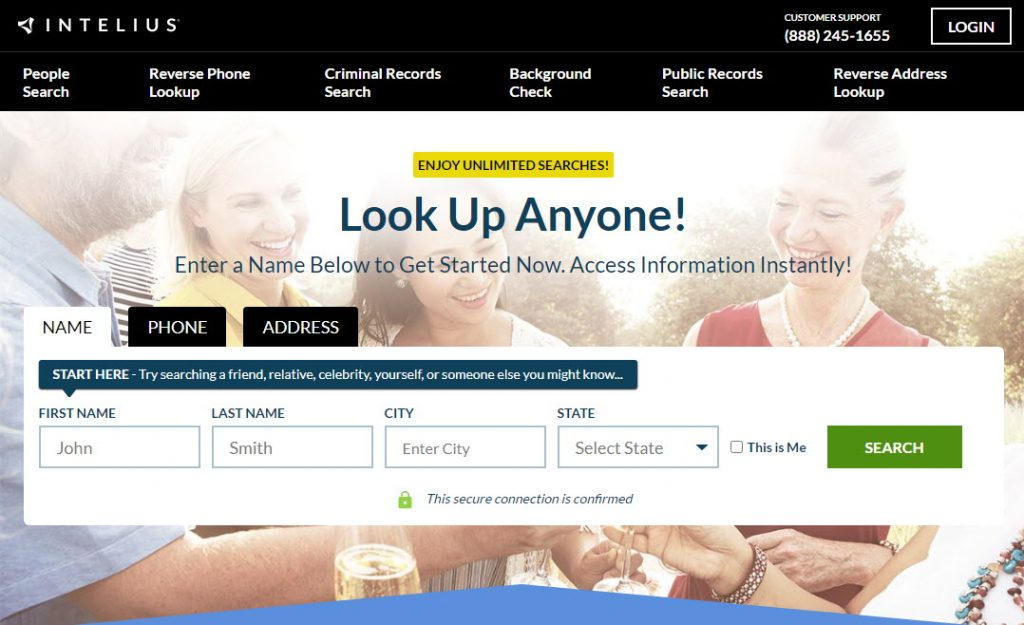 Method 3: Check Social Media Profiles
Social media platforms are another good place to search for someone's Yahoo email address. If you know the person's username, you can check their online profiles to see if his email address is listed there.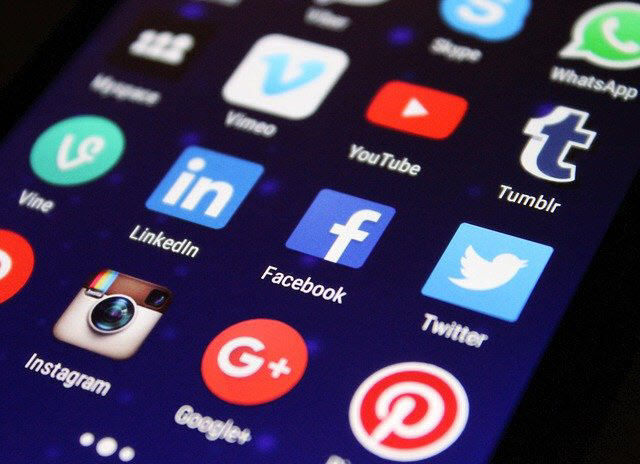 Method 4: Run a Google Search
You can also use a web search engine like Google to look up someone's Yahoo email account. Simply type in " name + email" or "name + contact" to see what comes up.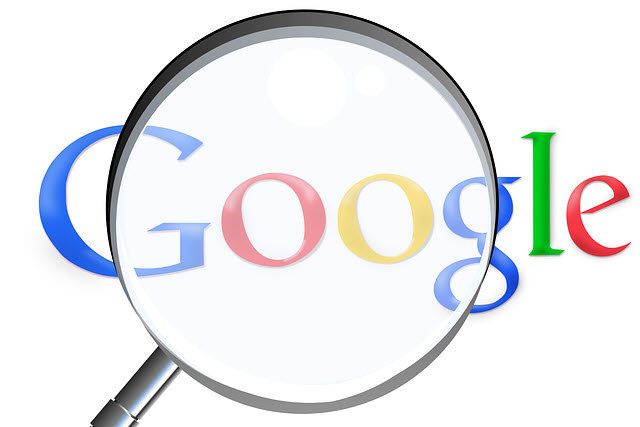 Apart from Google, try using different search engines to get the best results.
Method 5: Make Your Best Guess
The general format of an email address is name@domain, so you can guess someone's Yahoo email address by trying a few permutations and combinations. Since most Yahoo email accounts end in "@yahoo.com", an individual's potential Yahoo email address could be:
FirstName@yahoo.com
FirstName.LastName@yahoo.com
FirstNameLastName@yahoo.com
To save your time, you can use Email Permutator to do the job for you. This tool can help you find someone's email address by creating a list of potential email addresses based on the information you provided.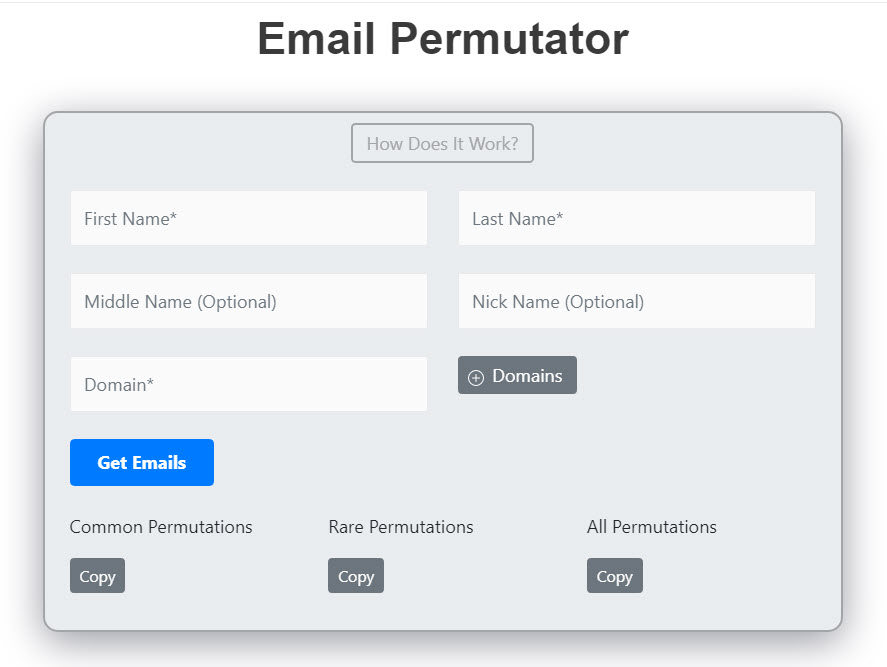 Bonus tips: Yahoo Email Owner Lookup
Want to find out who owns a Yahoo email account? Try running a reverse email lookup. Simply enter an email address below and click Search to reveal the owner's name, photos and much more!