How to Find Someone's Reddit Without Their Username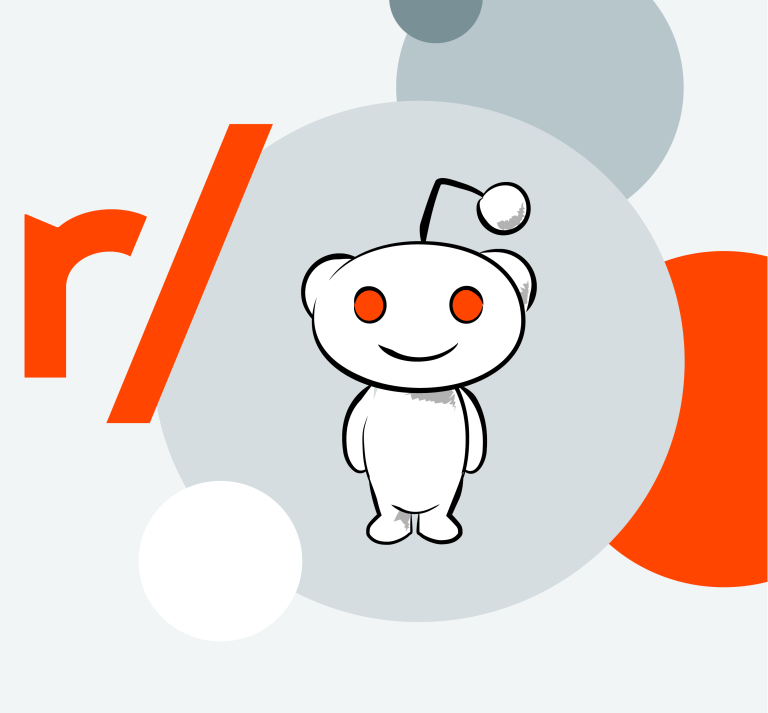 Reddit User Finder
Enter one's name to check if they're using Reddit
To find someone's Reddit is like doing so on other social media sites – you need to know at least some of their info in advance. Whether it's the name, phone number, or even parts of their posts, it will help. In this post, we share with you several ways to find someone's Reddit without their username.
1. Search for their posts or comments
The easiest way to find one's Reddit without knowing the username is to search for their posts and comments. If you still remember parts of the person's posts and comments or have screenshots of some funny pics that they posted, you can try searching for them.
By text
It's very convenient to search text messages on Reddit. Just type in the content that you remember into the in-app search box and press Enter. Reddit will pull out several relevant hits and you might find the one that you're looking for.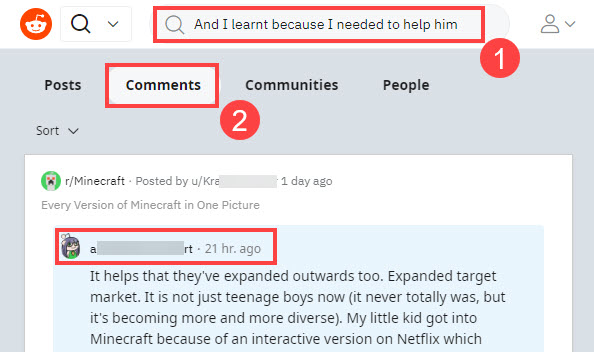 Another tip, if you have access to the person's other social media, you can pay attention to what's the stuff they're talking a lot about, be it a newly-bought digital device with special color, or a recent trip to a specific place. Chances are they will mention it across platforms. So you can also search for them on Reddit.
By picture
If you're lucky enough to have saved the images posted by them, you can do a reverse image search with tools like Google Image. Just upload the screenshot to Google and add some text descriptions, it will find a bunch of relevant pages where you can search for the one you're after. By finding the original post, you'll find the user.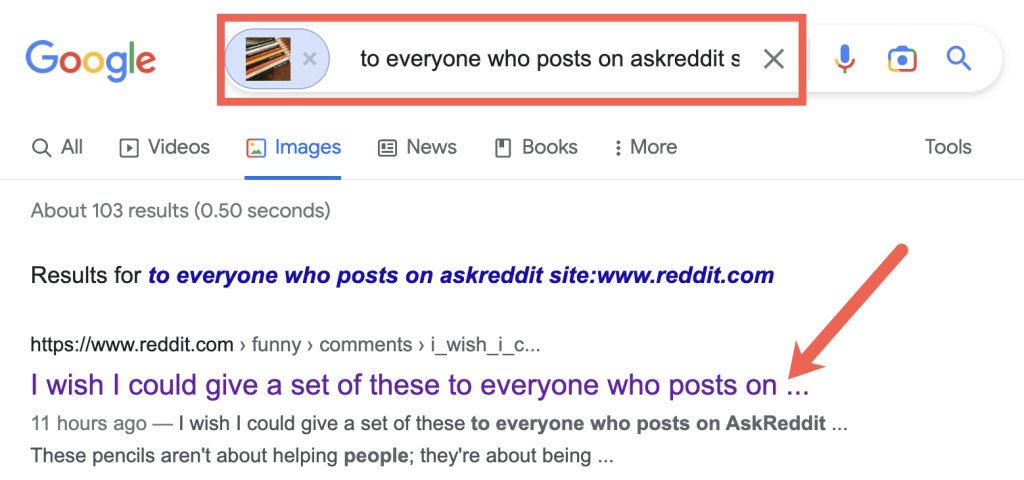 2. Use a social media search tool
Searching for posts might be time-consuming. If you'd prefer a hassle-free and more promising method, you can use a social media search tool. These search engines have access to multiple sources that might give you a higher chance to find one's Reddit profile. All you need is their name, phone number, or pictures.
Search by real name
TruthFinder is one of the strongest people search engines that can help you find a person's social media profiles. With data collected from a wide range of public sources, it has a better chance of telling you if a person searched is on Reddit. What's better, it can give you much more information about a person, including their contact info, possible addresses, and more.
Go to TruthFinder.
Enter the name and state, then click SEARCH NOW.

Enter the name, follow the on-screen instructions, and wait a few minutes as it starts searching. Select a subscription plan that suits you. Then you'll find the owner's presence on 100+ social platforms in the SOCIAL section, including Reddit.

The above image is from a sample TruthFinder report. Actual reports may contain more or less information.
Search by phone number
Intelius is as strong a search engine as TruthFinder. It also has the expertise to reveal one's background info, including social media profiles. Simply enter a phone number, and it will find information that might include possible social pages linked to the number, including Reddit. You might get to know more about the person searched, like their contact info, addresses, and more.
Visit the Intelius search page.
Enter the phone number and click SEARCH.

Wait until it's done. Select the subscription plan that suits you, and you can view the possible social profiles connected to the phone number and a bunch of other useful information about the person.

The above image is from a sample Intelius report. Actual reports may contain more or less information.
3. Lookup their other usernames
If you happen to know their usernames from other platforms, like Instagram, Facebook, or Twitter, you can try searching for each one of them on Reddit. That's because a large number of people reuse their usernames across platforms. On Reddit, user profile URLs have a fixed form:
https://www.reddit.com/user/username-ep/
Simply copy the link, paste it into the address bar of your web browser, then replace 'usernameep' with the actual usernames you collected. You can try adding some numbers at the end of it, like their birthday or age, to improve your luck in finding the target profile page.
4. Try a username OSINT tool
OSINT (open-source intelligence) works as a collection of publicly available data, for example, usernames. A username OSINT tool crawls people's usernames across different social sites, allowing you to check if one specific username is available on other platforms. One that's widely used is Sherlock from GitHub.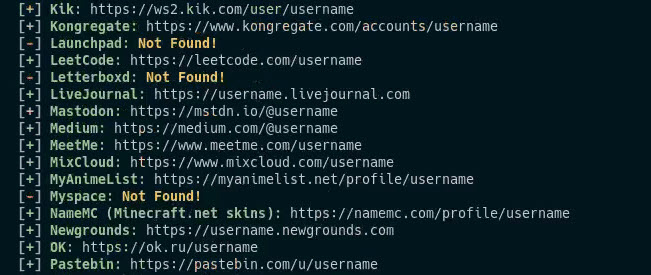 Download and install the ZIP file following the instructions provided. To use it, you will have to know at least one username of the person, then let it find for you other social accounts that are with the same username. Note that you may need some basic Python skills to run the tool. If you're not very comfortable with computers, you can try an easy-to-use search engine that is with up-to-date databases.
---
That's pretty much all we have to share on how to find someone's Reddit without their username. Hope you find them helpful!
Featured image from reddit.com