7 Best Ways to Find Someone's Phone Number Online (2023)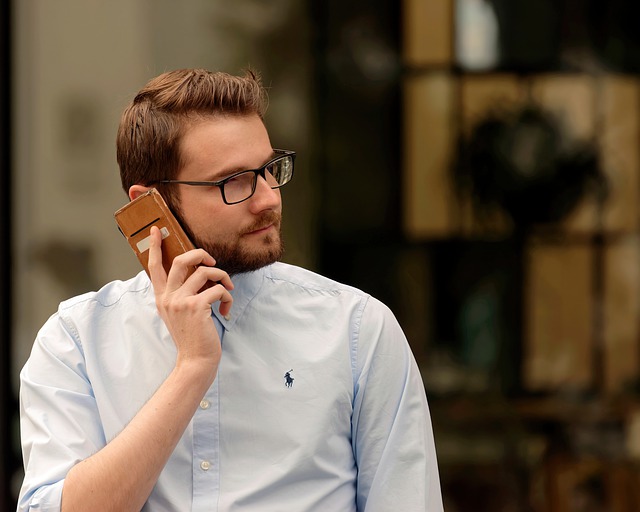 Find People by Name
Enter A Name To Find Someone's Phone Number, Email & More.
Finding someone's phone number online is a straightforward task with the right tools and resources. Many paid and free people search engines exist, allowing you to search for someone's phone number using the information you know about them, such as their name, address, email address, or even just their online username, depending on the tools you use.
This post will explore the best ways to find someone's phone number online. Note that when you use these services, you need to understand that they can't guarantee the accuracy of the information they provide. Therefore, the best approach is to use them to gather information and verify it on your own. Read on to find out more…
1. WhitePages
WhitePages is an easy-to-use and completely free tool that provides people searches. It aims to help you obtain information about someone without having to spend any money.
To locate someone's phone number with WhitePages, there are two options: you can search by the individual's name or address. The site will then perform an extensive search within its database to find any information that corresponds to the information you have entered.
For example, here is a report I got from WhitePages. With the free account, I was able to view the person's age, current address, relatives, and associates. Other details such as the person's criminal records and email addresses are locked behind a paywall, so you'd need to upgrade to a premium account to view them.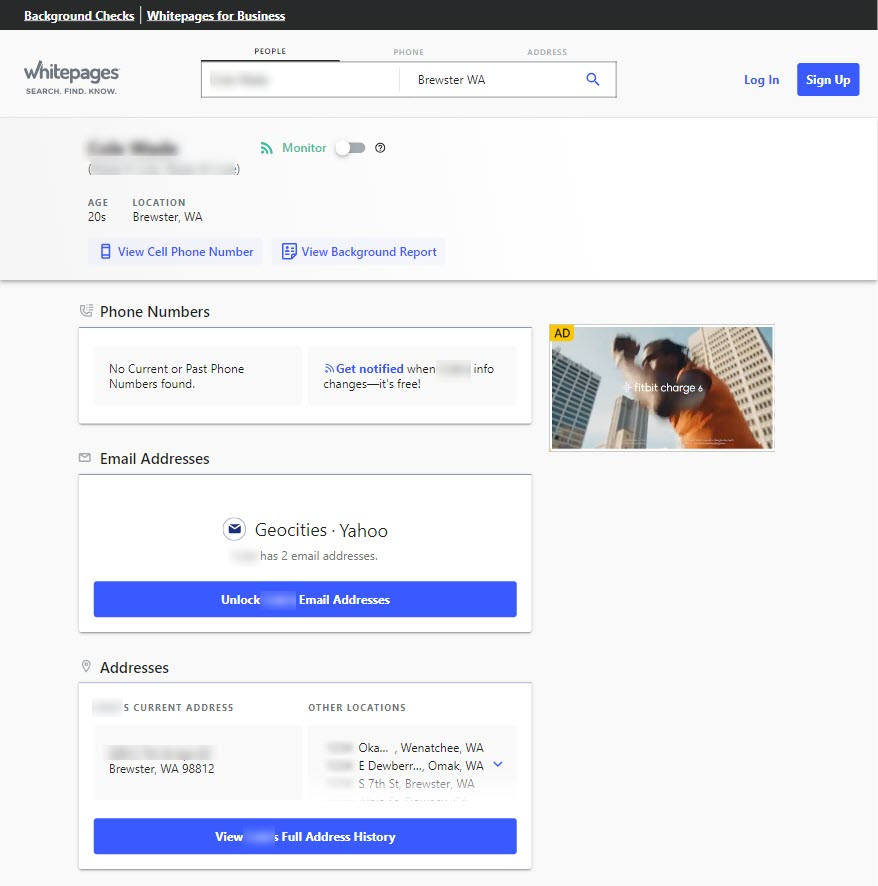 2. TruthFinder
TruthFinder is one of the best paid people search engines. It provides quick ways to search for people – you can search for almost anyone in the US by name, address, or email. Depending on the plan you choose, the membership costs between $4.99 and $29.73 per month. After purchasing a membership plan that best suits your needs, you'll be able to run a search on this site and view a detailed background report related to the person you're looking for.
For example, I tried TruthFinder's name search feature. Once the search was complete, I was able to view a report which included not only the person's cell phone number under the POSSIBLE PHONE NUMBERS tab, but also their physical address, email address, job history, possible relatives, and criminal and traffic records.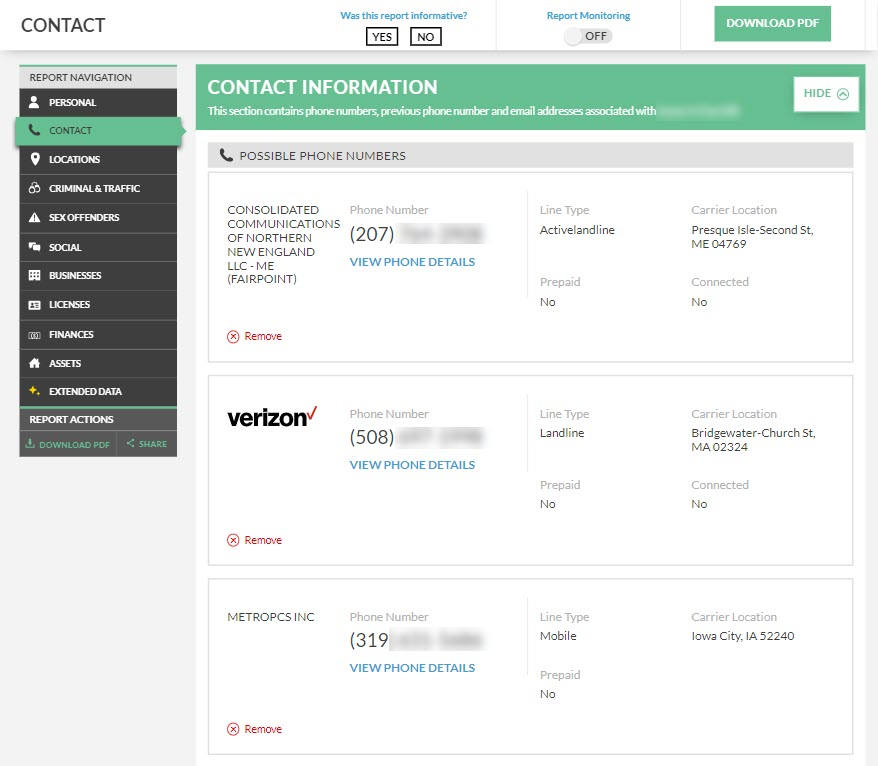 3. PeopleLooker
PeopleLooker is another decent people search tool, owned by the same company that owns BeenVerified. It's a slightly more affordable than BeenVerified, offering two payment options:
1-month membership — $23.99/month
3-month membership — $19.19/month
PeopleLooker allows you to search for someone's phone number using their address, email, or just their names. Here's how to use the tool:
Step 1: Go to PeopleLooker.
Step 2: Choose what type of search you would like to perform. Then enter the information into the search field and click SEARCH.
Step 3: PeopleLooker will gather information associated with the details you entered and compile it into one report. For instance, the report I received revealed the person's possible phone numbers, email addresses, address history, relatives, associates, criminal and traffic records, job history, and assets.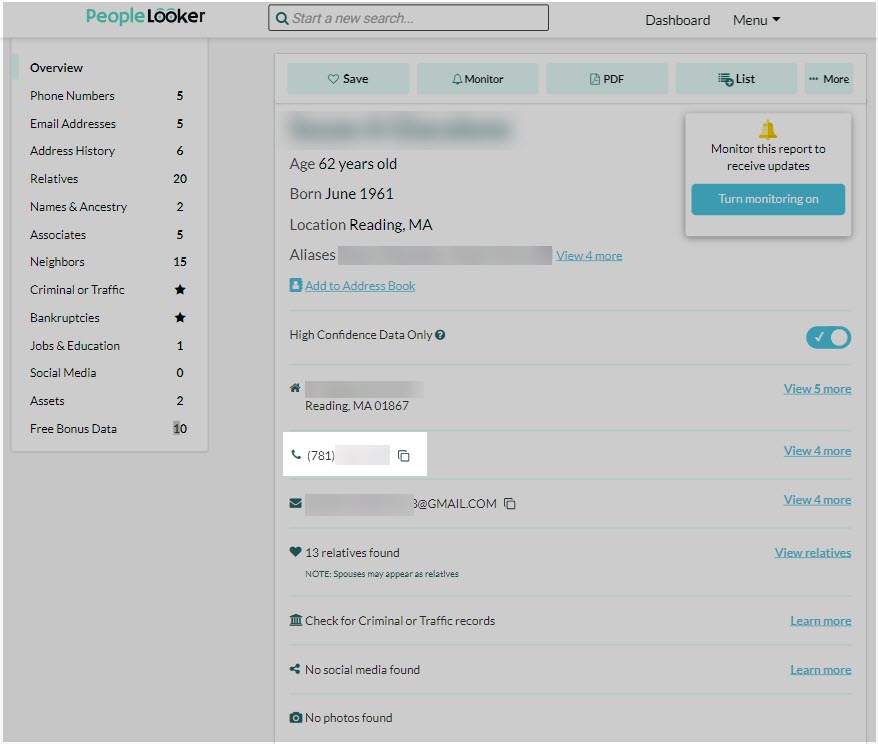 4. Spokeo
Spokeo is also a powerful people search tool to find accurate info on anyone. It gathers all available information from public sources and stores them in one database. You can use Spokeo to confidentially look up anyone's contact details, background information, education, associates, and court records.
Spokeo has three payment tiers:
1-Month Membership – $19.95 per month
3-Month Membership – $14.95 per month
Professional – $69.95 per month
The Professional plan is mainly offered for those conducting more than 100 searches every month.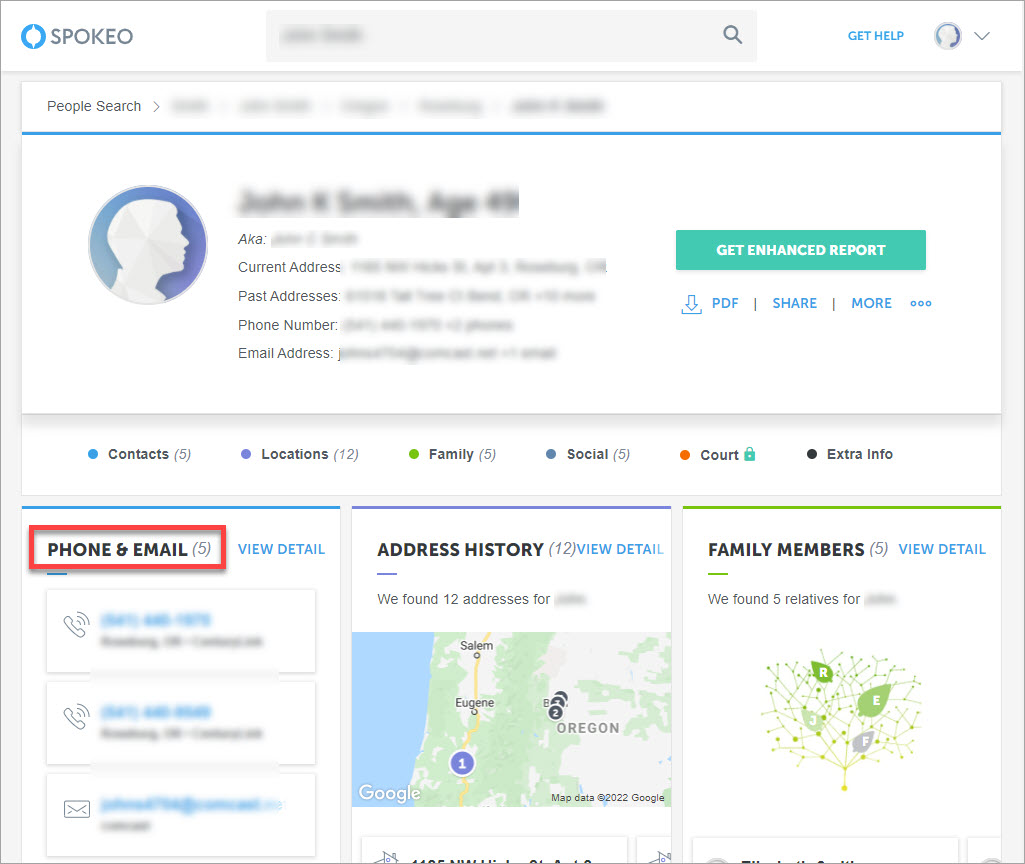 5. Social Catfish
Social Catfish is an online investigation service that can help you verify someone's identity, check someone's background details, and find out someone's hidden social media profiles in just one search. It provides a powerful reverse phone number lookup tool that can help you get someone's number in just one search. 
Step 1: Go to Social Catfish.
Step 2: Type the information you have of the person and click Search to see if you can find the number you need with Social Catfish.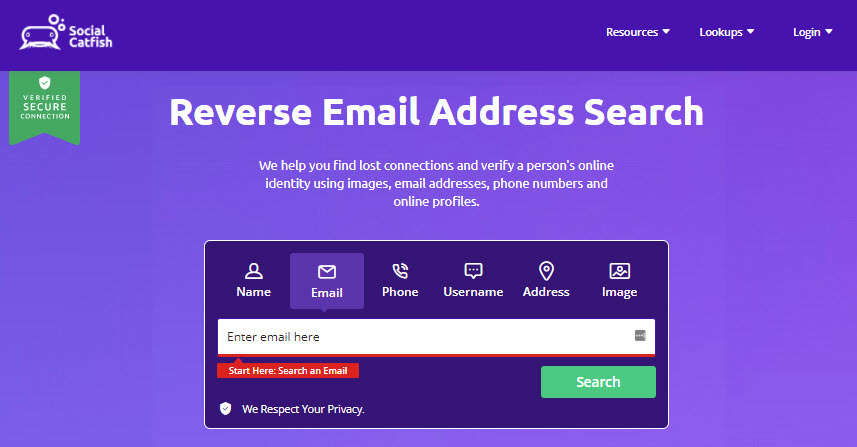 6. PeopleFinders
PeopleFinders is a leading Data-as-a-Service (DaaS) provider that has one of the most comprehensive collections of public records data available. You can use the tool to search for someone's phone number by name, email address, and physical address.
Just go to PeopleFinders and enter the information you have of that person in the search field and click Search.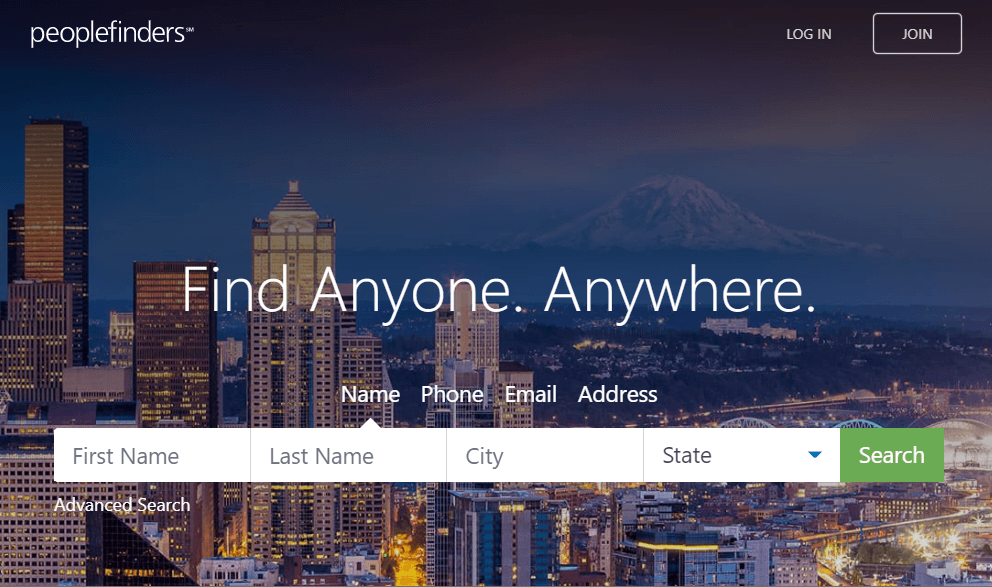 7. Social media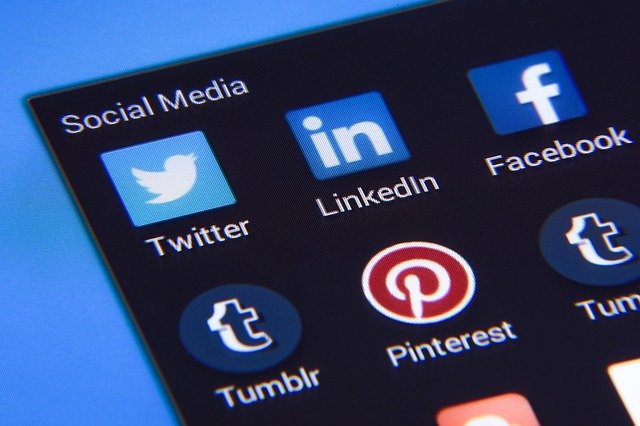 Searching on social media is another effective tactic when you're already connected with the person on sites like Facebook, Twitter, or LinkedIn. Just go to the person's profile page and check if the phone number is listed there. Some people don't provide this information, but you might get lucky.
Or if you know any information that can lead to the person's profile page where you can send a message and ask for the phone number. Try searching for the piece of information you know about the person (e.g., their name, email address, or a potential username) and see what shows up.
Conclusion
Whether you're trying to reconnect with an old friend or you want to check the number of an unknown caller, finding a personal phone number online can be tricky. You can try free tools like Google to see if you have any luck getting the phone number from there. If not, we recommend trying professional people search sites such as WhitePages, TruthFinder, PeopleLooker, Spokeo, Social Catfish and PeopleFinders.
Hopefully, this post helped. Feel free to leave a comment below if you have any questions or suggestions!
All product names, logos, brands, trademarks and registered trademarks are property of their respective owners.