3 Best Ways to Find Someone on Facebook by Number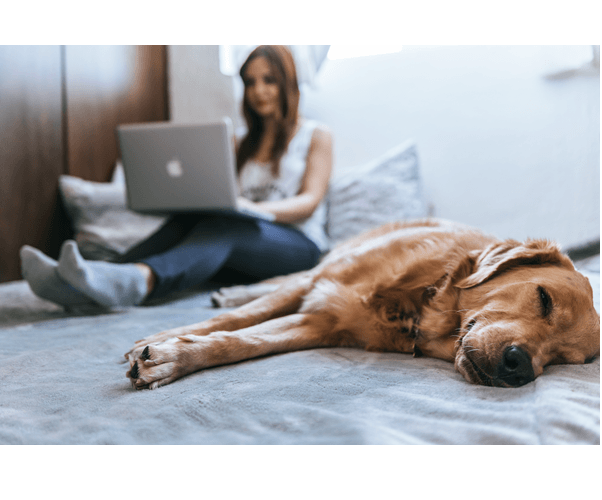 When you get to know someone's phone number, it is possible to find out his or her Facebook account. In this article, we're providing you with three methods to do it: the first two require a bit of time and work on your part and the third gets the job done in a breeze…
Method 1. Use a social media search engine (Recommeded)
Manually finding a person's Facebook is a time-consuming process. You set out searching by the phone number on hand, then you need to wade through dozens if not hundreds of results, identifying each one until you locate the owner. And in worse cases, if the person doesn't leave a trail on the internet, you have nowhere to start at all.
If you are eager to find someone on Facebook but do not want to jump through all the hoops and loops, you should try a social media search engine.
After a lot of testing and comparing, we've found BeenVerified and Spokeo to stand out. Both of them are legitimate, safe services that do the phone number lookup job neatly.
1. BeenVerified
BeenVerified is our favorite people search engine and it's got lots of reasons.
As an all-in-one people search engine, it allows you to search by name, email address, phone number, social media username, home address and more. Then it unlocks a wealth of information associated with the owner, including the Facebook profile(s).
BeenVerified has been known for updating its database on the regular, so you can expect to get quick, accurate and comprehensive information about the person.
Here is how to use BeenVerified to look up a person's number to uncover someone's Facebook account.
Go to BeenVerified Phone Lookup engine.
Plug in the phone number of the person whose Facebook profile you'd like to lsearch and hit SEARCH.


Wait a bit as BeenVerified searches billions of records from its database and delivers you an easy-to-read report about the person you search.

2. Spokeo
Founded by four Standard graduates, Spokeo started out by aggregating public and social media sources of data. Over the years, the engine has evolved into a very sophisticated one, collating data also from governments. Just by a single search on name/email/phone/address, you'll have immediate access to the owner's personal information, including Facebook profile.
Here is how to use Spokeo to find someone on Facebook.
Go to Spokeo Phone Lookup engine.
Type the person's phone number into the search bar and hit SEARCH NOW.

you'll be presented with all information belonging to the person you search, Facebook account included.

Here is how to use Spokeo app to find someone on Facebook:
Go to Spokeo official website.
Plug in the phone number whose owner's Facebook account you wish to know and click SEARCH NOW.
There you go – you'll be presented with a detailed report contaning the person's social profile.

Method 2. Search phone number in Facebook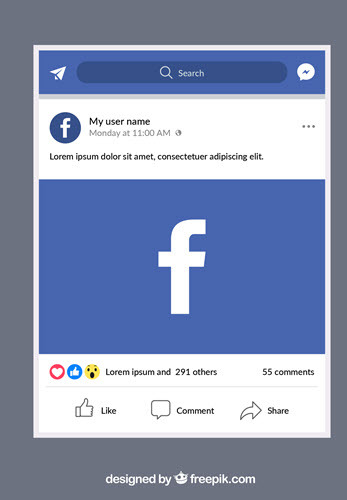 Intuitively, if you wish to find a person by phone number, you can run a search on Facebook. But note that this is a hit or miss method because people may not make their phone number publicly visible on Facebook. And even if the person does post his or her phone number on profile or posts, you may end up with no results at all as the phone number lookup function on Facebook is pretty underdeveloped.
The steps of finding out someone's Facebook account by searching on Facebook are pretty similar on Facebook's website version and mobile app. Here I use Facebook website as an example.
Go to Facebook and log into your account.
At the top of the Facebook page, type in the telephone number and press Enter. Then Facebook will deliver you a list of results that contain the phone number. If you wish to narrow down the search, you can click the filters (for example, if you click Pages, then you will be shown with results with the phone number appearing in Facebook Pages).

Method 3. Look up phone number in search engines

Another way to find out someone's Facebook phone number is using search engines, such as Google and Firefox. This is a more effective method because so long as the person has made the phone number information available on his or her Facebook, web search engines will lead you up to it (although there are still good chances the person makes it private).
There are 2 tricks you can use to refine your search:
Put the phone number in quotes. This makes Google bring up only results that contain the exact words and/or numbers of your query and in that specific order. In doing so, you could save yourself from tons of vague matches.
Use site: Facebook.com. This limits Google to search on the whole Facebook site and the site only.
For example, if the phone number which you wish to search its owner on Facebook is 88888888, type "88888888", then combining these two tricks, your query on search engine will look like this: "88888888" site:facebook.com.
If you're greeted with "It looks like there aren't many great matches for your search", however, it means that the owner of the phone number hasn't disclosed the email address to the internet, hence your web search engine has no clues for it.

You can move on to the next method, a professional phone number lookup tool, to search the person's Facebook account.
Conclusion
There are three ways you can search someone on Facebook by phone number: by running a Facebook search, using the power of web search engine, and via Spokeo. The first two methods are limited and time-consuming, and if you don't want to get your hands dirty, you could use Spokeo to retrieve all relevant information to the owner of the phone number, in a breeze.
---
That's the end of this post. Hopefully, this article has pointed you in the right direction in looking up someone on Facebook. If you have any questions, ideas, or suggestions, you're more than welcome to drop us a line below.
Although it's legal to use tools and public records to track down someone's phone number, it's unethical and illegal to leverage the information to stalk, harass, or in other ways make the other person feel threatened.