Find Someone's Amazon Wish List by Name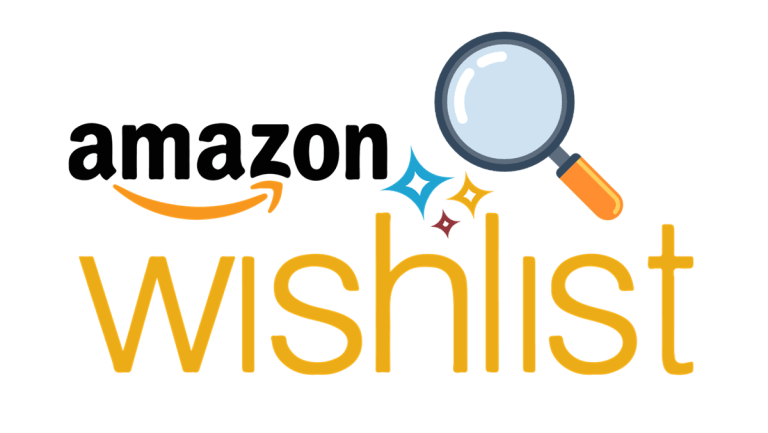 Amazon Wishlist Search
Enter a name to look up Amazon wish list
As Christmas, New Year, and Valentine's Day draw near, are you planning to throw a surprise for your loved one? To avoid buying stuff they don't like or need, shopping following someone's wish list will be a good idea. This post will show you how to find an Amazon wish list without notifying your target, even without an Amazon account.
4 methods to find someone's Amazon wish list
1. Wish list search with TruthFinder
TruthFinder is one of America's most popular people search tools. It searches for people with data from numerous websites and data providers, and offers a place for people to access public records. By entering a name, phone number, or email address, you can obtain a wealth of information in its generated report:
Birthday
Possible relatives
Location history
Dating profiles
Amazon profile & wish list
Criminal and traffic records
Education and job history
Social media profiles
Here's how it works:
1. Go to the TruthFinder homepage. Fill in a full name and click Search Now.
2. It may take a while to produce a report since it needs to sort through a vast data source. After that, you can pay and check the Social section to see if there is an Amazon wishlist available.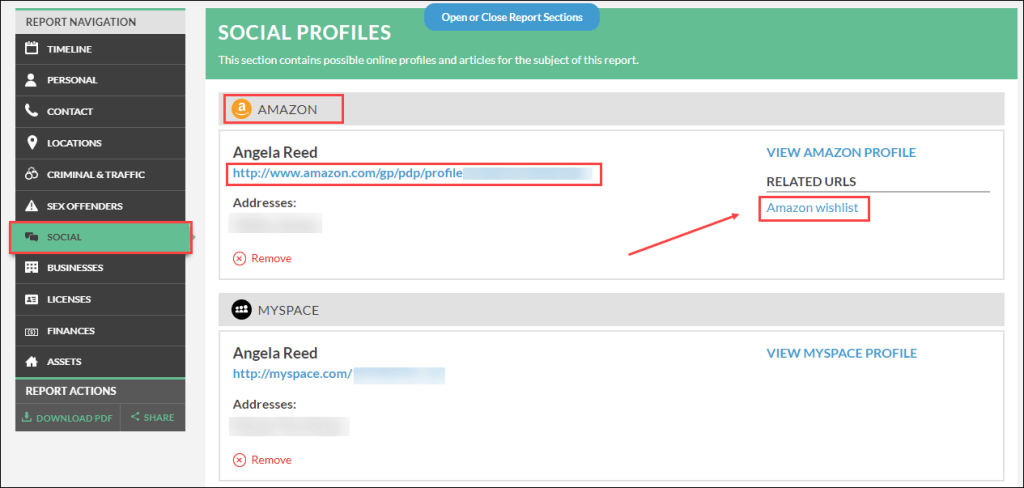 3. Click the URL and you'll be redirected to your friend's wishlist. Now you can pick one and add it to your Cart. (To do that, you need to log in to your Amazon account.) Or you can shop on other e-commerce platforms and deliver the present to the address you find in the report's Location section.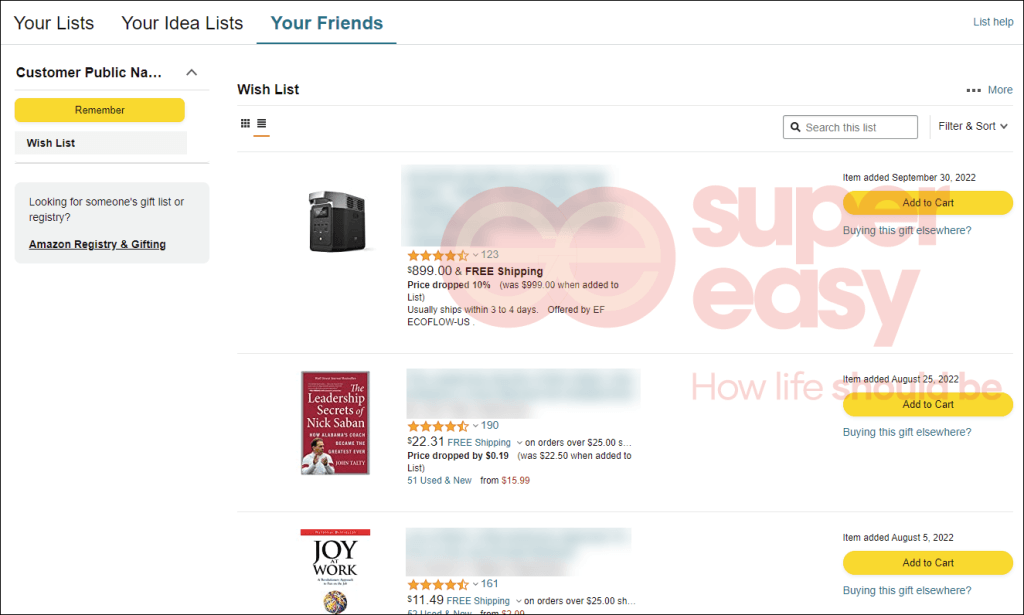 2. Look up Amazon wishlist with BeenVerified
Founded in 2007, BeenVerified has been helping people discover, understand and use public data for years. You can't miss its 7-in-one search tool which allows you to search by name, phone number, email, username, address, license plate, and VIN. Its well-structured report also covers social media where you may find Amazon profiles and wish list links.
All you need to do is just type the name above and click Search. Your report will be ready in minutes. Check the social media account and visit Amazon by clicking the provided links.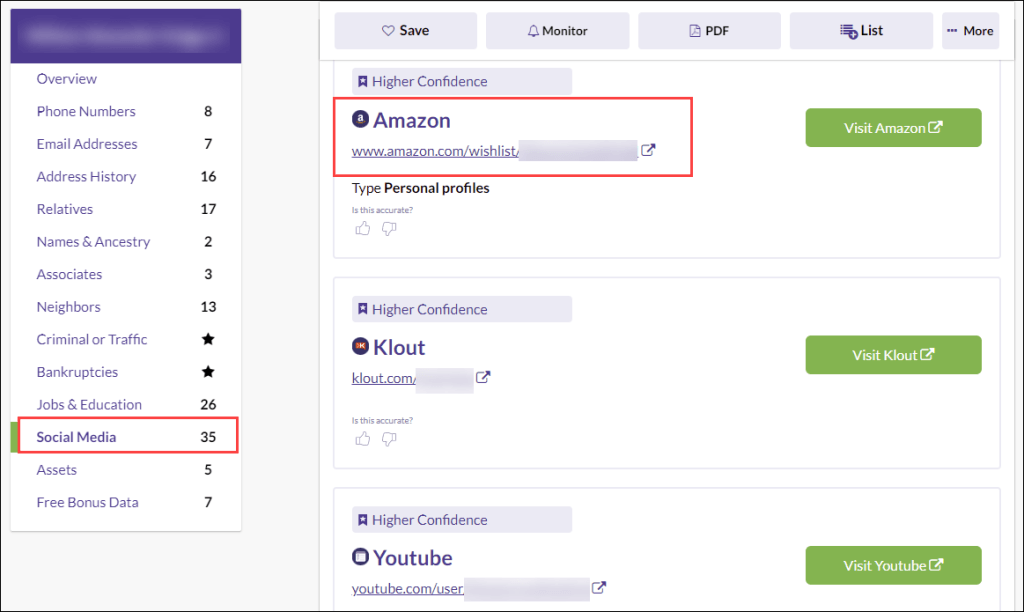 3. Search someone's Amazon wish list with Intelius
Though being an expert in cross-referencing phone numbers, Intelius also performs well in reverse name lookups. Keeping its search safe, confidential and private, it can satisfy your curiosity with detailed reports. Besides, its speedy, powerful system won't keep you waiting too long.
Visit the Intelius search page.
Enter a full name and click Search.

Pay to unlock the report. Once done, glance over the report to find anything you're interested in — Amazon wishlist, profiles, social network accounts, contact info, location history, and so on. Now you can buy someone an item from their wishlist without them knowing.

The above image is from a sample Intelius report. Actual Intelius reports may contain more or less information.
4. Ask them to share it with you
Of course, Amazon has its own method enabling friends to share their wish lists and enhance connectivity. But if your friend has never shared it with you before, you'll need to send a message and ask for their agreement, which may spoil your surprise. Anyway, it's still worth trying if you find no luck in the above three tricks.
Open the Amazon website and sign into your account. Then click Account & Lists in the top right corner.

Click Your Lists.

Select the Your Friends tab and you're supposed to see the lists that your friends have shared with you. If none, click Send a message to ask them to share it with you.

By clicking Copy message, you can paste the message on other communication platforms. By choosing Email this message, it'll launch the email sender on your computer. Either way will send the request and you'll see their list once they respond.

Q&As about Amazon Wish List
How do I share my wish list with others?
Navigate to Account & Lists > Your Lists, and you'll find the Send list to others. Click it and you can choose to invite someone to View Only or View and Edit.

Will it notify my friend when I buy the item from his list for him?
By default, Amazon will not notify your friend. But if you're worried that your friend purchases something you have already bought for him, there is a setting called Surprise Spoiler. Navigate to Account & Lists > Your Lists > More > Manage list, you can uncheck the box Don't spoil my surprises. If your friend tries to buy the same item, a warning will pop up.

Does Amazon show my friend's address?
No, but Amazon can send it to your friend directly. If you order something from the list owner's wish list and prefer it to be sent to him directly, Amazon will not reveal the list creator's delivery address due to privacy protection. You can only see his name and city, but they'll make sure your friend can receive it. If the list owner doesn't have an address, you can use the people search tools above to locate them.
Does Amazon remove purchased items from Wish List?
Yes, it automatically hides items that have been bought. If you want to modify the settings, check the box Keep purchased items on this list in the above image.
Read more: Amazon Scams | Find Out Who Is Behind Amazon Texts & Emails
How to save money on Amazon?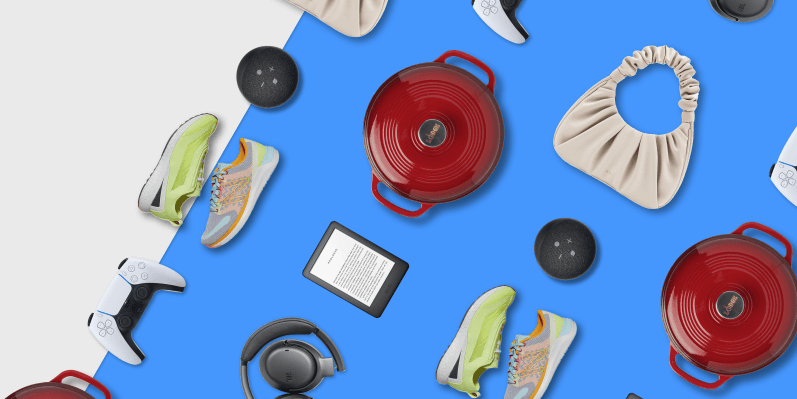 Get a $50 or $100 Amazon Gift Card
Stop purchasing items from Amazon directly! The use of auto coupon finders such as Coupert or Honey can save you time and money!
Take Coupert as an example. It's a free and legit browser extension that finds coupons available for you on every shopping site. Two easy steps can use this extension on your browser.
Add Coupert to your browser.

Head to shopping sites as you normally do. Upon checkout, click the browser extension to see if there are available promo codes.

You can also use it to compare prices across different shopping sites such as eBay, Walmart, Amazon, Sears, and Gosupps. In addition, you may have cash back when purchasing items through Coupert.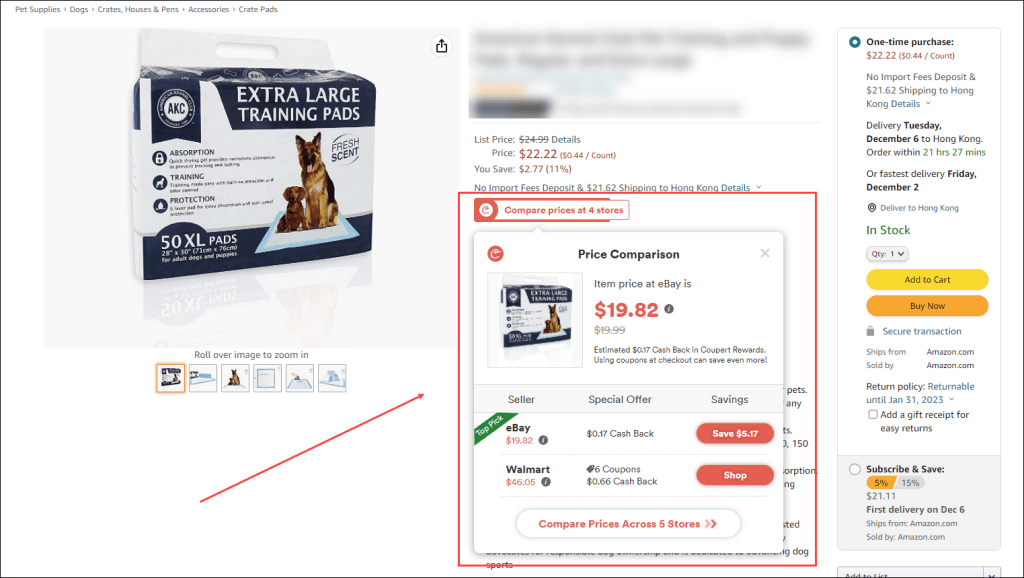 All product names, logos, brands, trademarks and registered trademarks are property of their respective owners.