How to Find Someone on Facebook by Email [2023]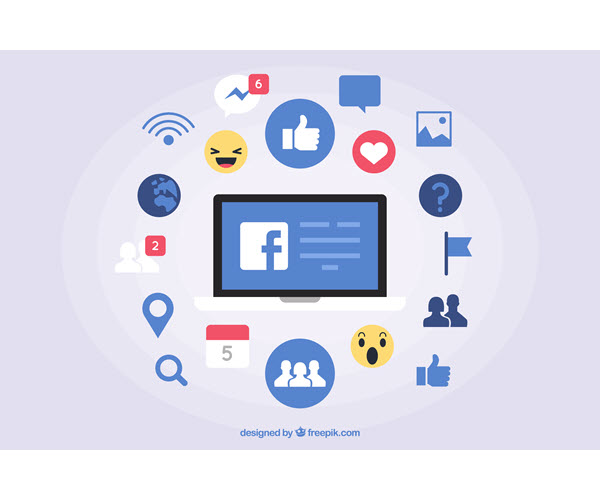 Facebook Profile Search
Enter the email address to start searching for
their Facebook profile and other 50+ social network profiles!
The chances of finding someone's Facebook profile with their name are slim: for one thing, many Facebook users may not use their real name or full name as their Facebook username; for another, if their name is common, it's nearly impossible to spot a specific user on a platform with over 2.9 billion monthly active users.
Fortunately, Facebook offers another option: if you have their email address, you can search for their Facebook profile by their email address. As long as the person you're looking for has made their email address public in their About Info, you should be able to find their Facebook profile.
This post explains how to search for someone's Facebook Profile by email, and introduces a lesser-known way to search for someone's Facebook profile by email, even if they don't disclose their email address.
Method 1: Run a search on Facebook
If you want to find someone on Facebook and you their email address, just try your luck and perform a reverse email search on Facebook. If they have made their email address pubic on Facebook, you can find their Facebook profile by email.
You can either run a search on the Facebook website, or do it on the Facebook app on your smartphone:
Simply enter their email address into the search box, then hit the Search button or the Enter key to start searching.

Facebook will display results about anything related to your search – including posts, people, address, etc. You need to select the People tab to filter out everything except Facebook profiles.


See if this method works for you. If you haven't found the person you're looking for, don't worry. Try the next fix, below.
Method 2: Use professional people search tools
If the method above doesn't work for you, or if you are tired of going through all irrelevant search results on Facebook or Google, just give people search tools a shot.
Option 1: Search here
To find someone's Facebook profile by email, the easiest and most efficient way to do so is search it right here:
Facebook Profile Finder
Look up email on 55+ social networks.
Just enter the email address into the search box above, then hit the Search Now button to start searching.
Within a few seconds, the search engine will search for the email address you entered and fetch the Facebook profile and other related info from its database.
The reverse email search results may include their real name, phone number, address, email address, Facebook profile and other soical network profiles when available!
Option 2: Search for over 50 social network profiles using BeenVerified

BeenVerified is the go-to choice for people search service. As one of the top poeple search websites, BeenVerified provides users access to billions of records from leading sources, which means that you can easily uncover someone's Facebook profile on BeenVerified. Here's how to do it:
Depending on the information you have, select the appropriate tab to use different search tool, enter the search term (e.g. their email address) into the search box, then hit the SEARCH button to start searching.

Wait a few seconds, and BeenVerified will deliver the search results that match the search criteria you entered. The search report usually includes their phone number, address, email address, social network profile and more when available.

Top 6 people search tools we recommend
That's it! Hopefully, this article helped you find someone on Facebook. Feel free to drop a line in the comment area below if you have any questions or suggestions on this topic. Thanks for reading!
Credit: Background vector created by freepik – www.freepik.com