EliteSingles profile Search | How to Find Someone on EliteSingles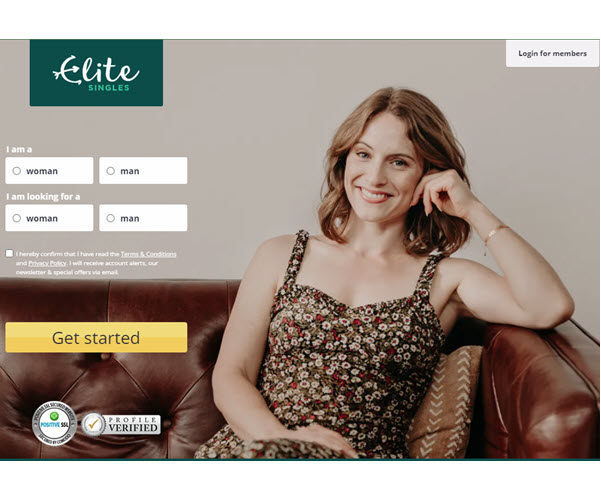 EliteSingles is one of the leading dating services for educated singles who are looking for a serious relationship. For whatever reason, if you want to find someone on EliteSingles, or if you just met a new date who looks too good to be true and want to learn more about them, searching their dating profiles is always a good start. After reading this post, you'll learn how.
Can you search people on EliteSingles?
According to EliteSingles, you cannot search the EliteSingles site for members; EliteSingles does the work and recommend compatible matches to you.
However, it doesn't mean it's impossible. Although EliteSingles doesn't provide the profile searching feature, you can still uncover someone on EliteSingles and other dating platforms easily with the people search tools!
How to search someone on EliteSingles
Although there's no way to run a profile search on EliteSingles, some people search tools (websites) can help you uncover someone on dating sites like EliteSingles.
1. Search here
The easiest and most efficient way to uncover someone's dating profiles (e.g. EliteSingles) is to do it right here!
Depending on the information you have, there are different people search engines for you to try:
If you only have their names, run a reverse name lookup:
It will be much easier if you happen to know their email address:
Social Media Search
Look up email on 55+ social networks.
Try reverse phone lookup if you know their phone number. This will help you discover the social network profiles (and the dating profiles) attached to that phone number.
With several clicks, the search engine will fetch the records that match your search query from its database and you'll get a robust search report, which may include their EliteSingles profiles, phone number, address, email address and social media accounts when available.
2. Spokeo

Spokeo is a versatile people search site that can help you search, connect and learn more about the person you're dealing with. With a wide range of industry-leading data sources, Spokeo allows you to search for someone on over 120 social networks.
What's more, with just several clicks, you'll get an easy-to-read search report, which may include their EliteSingles profile (and dating profiles on other platforms), phone number, real name, address and criminal records when available.
Here's how to search for someone's dating profiles on Spokeo:
Visit the official Spokeo site.
Enter a name, phone number, or email to confidentially run a reverse lookup.

Within a few seconds, Spokeo will scan all the records that match the search term you entered in its database, and it will provide you with a well-organized search report.
3. Social Catfish


Social Catfish is an online dating investigation service that can help you find someone's dating profiles secretly. With its own proprietary reverse lookup engine, you can not only find lost connections, but also verify things like images, social profiles (and dating profiles on Tinder, Hinge and more), phone numbers, emails, jobs and a lot more!
To find someone's dating profiles with Social Catfish:
Enter the name, phone number, username, or upload the profile image to start searching.

Social Catfish will start searching its databases. It may take a few seconds. Once it finds a match, you just need to unlock the search report and you'll get a detailed information, which usually includes their photos, social network profiles and dating profiles on multiple platforms.

Top 5 people search sites
---
That's it! Hopefully this article helped you find someone on EliteSingles. If you have any questions or suggestions, feel free to drop a line in the comment area below. Thanks for reading!