How To Find Previous Owner Of Vehicle [2 Steps]
Find the previous owner of a vehicle easily and quickly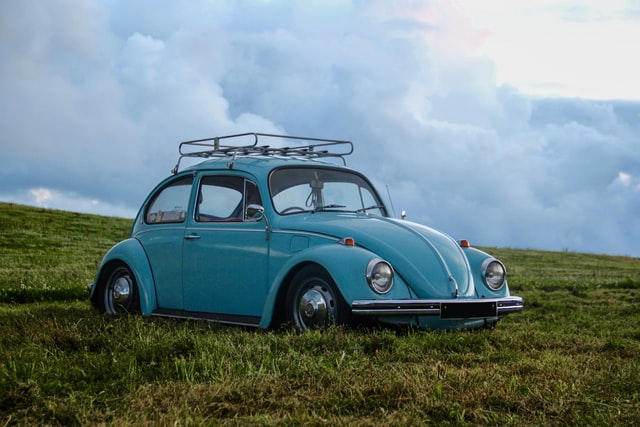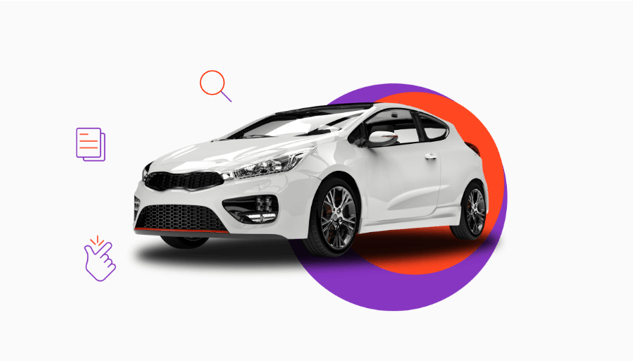 Previous Owner Lookup
[1]Enter VIN [2]View Owner & Report
Successfully buying a used vehicle, mostly a car, is more complicated than buying a new one. You have to do your research to find the right used car that is safe and has a fair price. Therefore, finding the previous owner of the chosen vehicle would minimize the chances of getting an unreliable, overpriced, or unsafe vehicle.
Step 1: Get the VIN number
Each vehicle has its own VIN number. This unique number contains information including the manufacturer identifier, vehicle descriptor, and vehicle identifier. With the VIN number, you can find the vehicle's safety issues and know whether this particular vehicle needs to be recalled. The search may show you if the vehicle has been stolen. Using a VIN lookup tool can tell a lot about a vehicle, but it takes more sleuthing to ascertain the previous owner's name of the vehicle.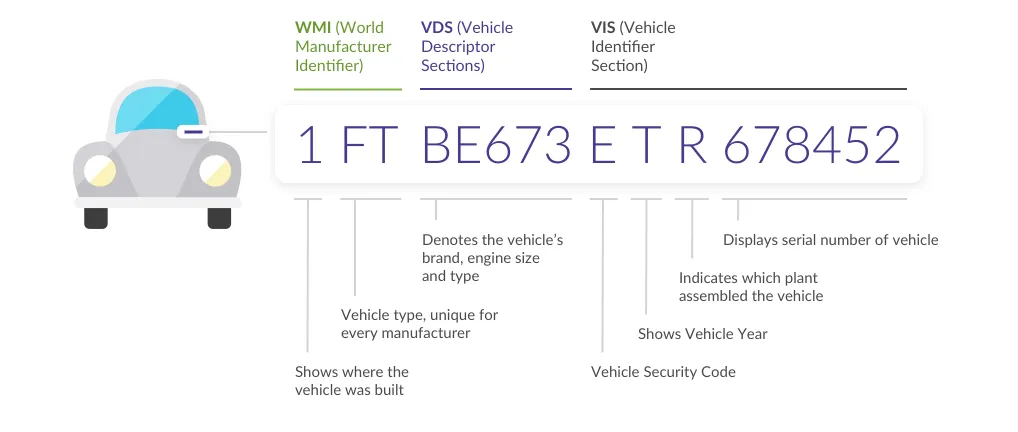 Usually, you can find the VIN number on the driver's-side door frame, if not, you can find the VIN number on your insurance paper, or vehicle registration document.
Note: if you find a VIN number that doesn't match the car's history, report it to the police to help stop vehicle theft or VIN cloning crimes.
Step 2: Use the VIN number to search for the previous owner
With a VIN number, you're getting closer to the goal. Running a VIN lookup will lead you to the vehicle previous owner.
1. Run BeenVerified to search for the previous owner
When you have the VIN number, you can use BeenVerified to search for the vehicle history and the insurance history of the vehicle. It helps you verify whether this chosen vehicle is safe and well-maintained. BeenVerified will search on its extensive database to find related vehicles' accident history, specifications, market value, sales history, etc.
What's more, you can use BeenVerified to search for the previous vehicle owner. Its people search services allow you to search for the person in several ways as long as you got the clue.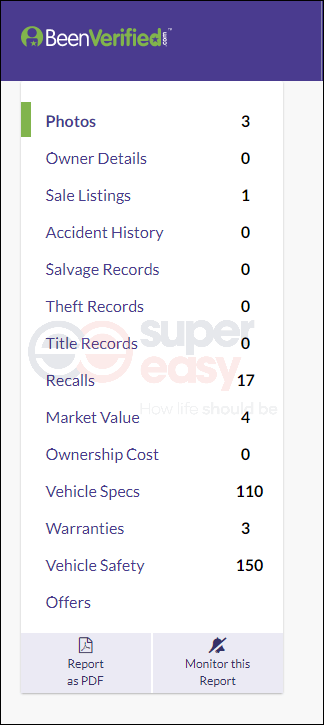 1) It's safer to search for and write down the VIN number by yourself on the vehicle. Because there are many shady sellers out there who will try to substitute a clean VIN for one with issues.
2) Go to BeenVerified.
3) Click the Vehicle Search tab. Then enter the VIN number and click Search for a vehicle.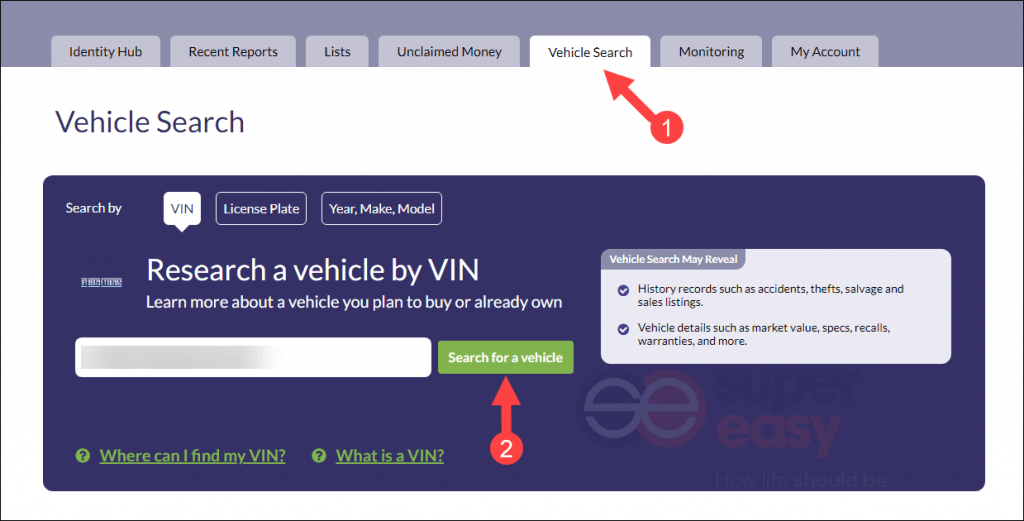 4) Wait for a sec and you'll a detailed report will be presented.
5) Run people search engine on BeenVerified to search for the previous owner of the vehicle if needed.
2. Look up the previous owner by EpicVIN
EpicVIN is one of the best-known vehicle search tools. With a robust database, it not only allows you to track down the vehicle owner by VIN or license plate number but also reveals loads of essential information about a vehicle, such as:
Owner details
Accidents and salvage records
Vehicle specifications
Ownership costs
Sale listings
Market value
Theft records
Recalls and warranties
1) Go to the official EpicVIN website.
2) Select according to the information you have, then enter the number and click Check VIN.


3) Wait until the results load up and you'll see different sections of records. Click each section to get more detailed information.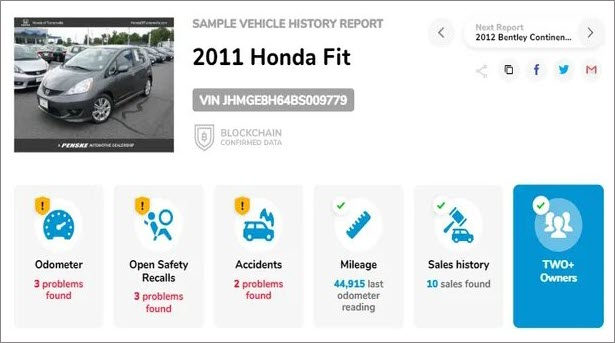 3. Run Bumper to discover the vehicle history
To learn more about a vehicle you own or plan to buy, you can use Bumper to research a vehicle by VIN number. Bumper can help you know a vehicle's accident history, salvage, and theft records. It's also a great tool to help you compare two similar vehicles. With the help of their cost data and 150+ data points of vehicle specs and recalls, you can make a wiser decision.
1) Go to Bumper.
2) Enter the VIN number and click SEARCH.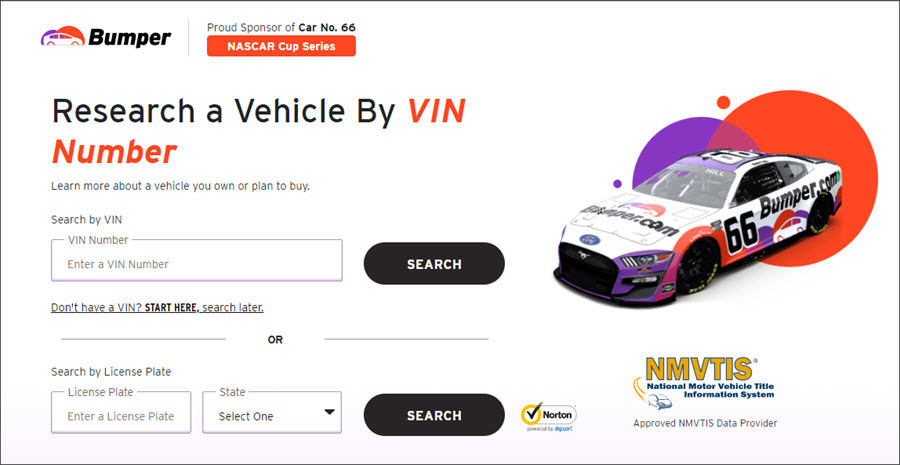 3) Bumper will search on its database and give you a report that contains the information you need.
Use DMV to do a double check
Your state DMV can usually tell you the name of the company (or companies) that insured the vehicle before you bought it. Every state has different laws about what can be disclosed, so please do your research.
Most DMVs have a phone number where you can reach a real human being. You need to tell them what you need and provide the VIN number, it's the trigger for finding previous insurer information. Ask the DMV for a duplicate of title transfer. There may be a fee associated with this. The DMV will fax or email you the previous insurance company's name and probable policy number associated with that vehicle. Now, you're all set to reach out to the insurance company yourself. Call the company and explain the situation. All companies keep very detailed records of all claims and reported damage. They should be able to corroborate a report provided by a third party, they may even provide copies of all prior vehicle records to you, the new legal owner.
Final words
Shopping for a used vehicle need you have to find a car that has low enough mileage, is in good shape, hasn't crashed, and has been serviced properly. Then, you have to evaluate the seller, ensuring that it's not someone who's going to rip you off. You have to do a lot of research to prevent future problems.
But the time and energy you pay for the process would help you save a tremendous amount of money. So don't be afraid, just do it!
Previous Vehicle Owner Lookup
Unlock car history and previous owner with License plate/VIN number.
Search