2022 | How to Find Person by Picture on Facebook
How to find someone on Facebook by photo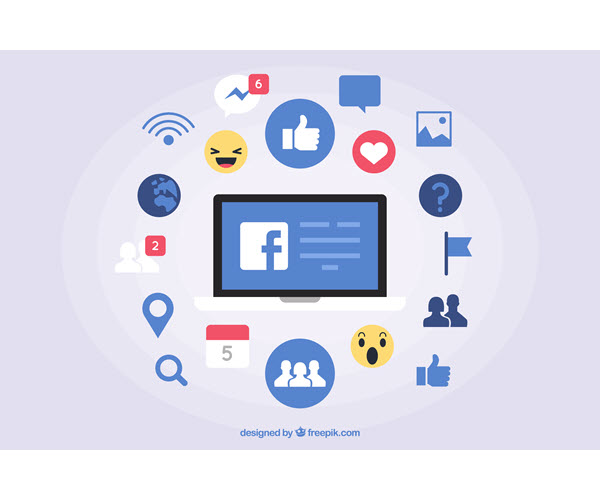 Facebook Account Search
Search for anyone's social media profiles ( including Facebook, Instagram, Tinder, POF, and more).
As one of the world's famous social media platform, it's hard to find someone on Facebook without their username. However, if you have the person's picture, there's a chance to find the person's Facebook account. Then you'll find the information you want through Facebook profile.
Use Social Catfish to find people on Facebook
Many posts have written that you can use the photo ID to find the photo on Facebook. They told you to copy the middle number of the image and paste it on the search bar with an URL (e.g. https://www.facebook.com/photo.php?fbid=). However, this method is not working anymore.
But Social Catfish would help. Social Catfish is a great people search engine to find Facebook profiles by picture. Simply upload the person's image and hit Search, Social Catfish will scan thoroughly for matches from online networks, public databases, and multiple search engines. You'll see the detailed information and track what websites a person has a profile on including Facebook and other social media sites/apps.
1) Go to the Social Catfish.
2) Browse and upload an image from your device then click Search.
3) Wait a second you'll get a search result. Click View Report.

4) Check the report to see if the person has a Faceboo account or not.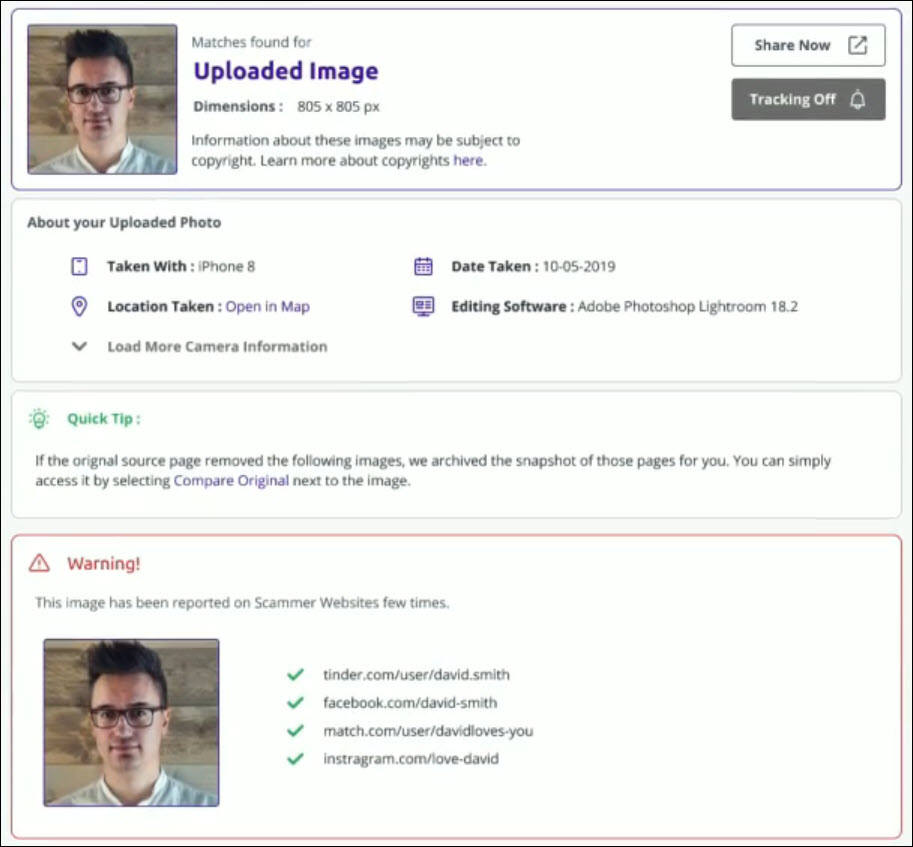 Free way: Google Images to find someone on Facebook
If you don't mind spend some time on it and you want a free way to do the search, you can use Google Image. It might be the easiest way to search images on the internet. After uploading images to Google, Google will crawl and index the image and find the related information.
1) Click Images to go to Google Images.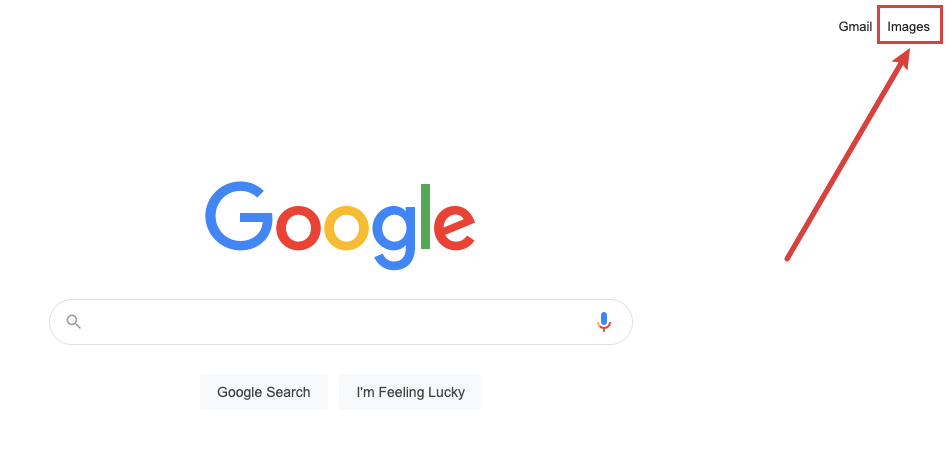 2) Click the camera icon.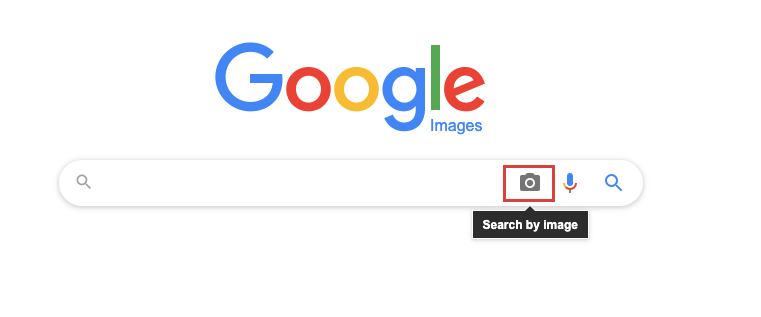 3) Either paste the URL of the image or upload an image from your PC, then click Search by Image.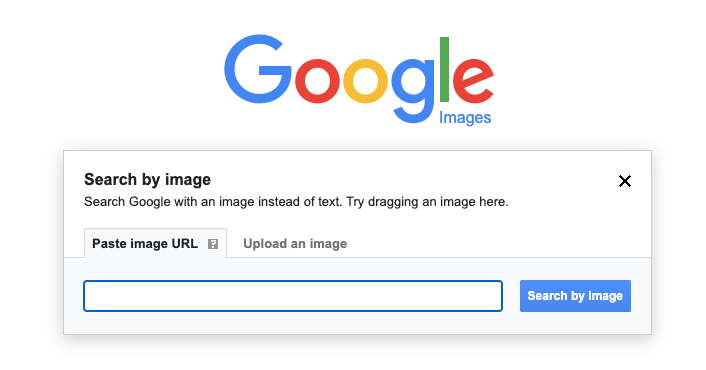 4) Wait for a second and Google will show you the matches.
Final words
Facebook protect its users' privacy and security, that could be the reason why the photo ID is not working anymore. People won't like to be found by others based on a photo. So if you're trying to find someone on Facebook, don't just search by photo, you can ask others sincerely. I believe that's a more polite way to find someone.