How to Find People with Phone Number (2023)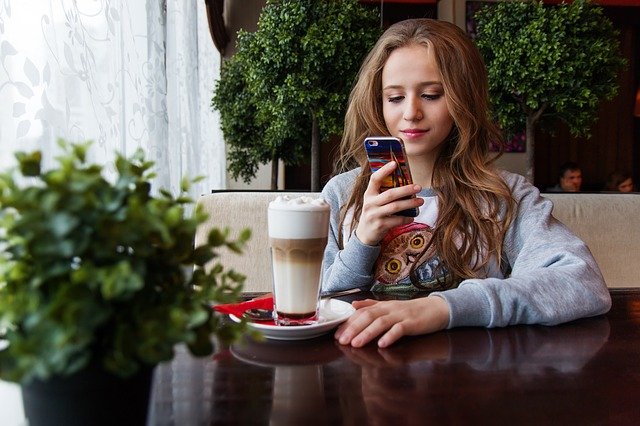 Wondering who's behind those mysterious calls and texts? While there are many reverse phone number lookups online, if you've never tried them before, you probably don't know where to start or which ones yield the most reliable results.
To help you with this, we've evaluated numerous reverse phone lookup services, both free and paid, and below are our top picks. We'll delve into the details you can extract from each service in this post. Read on and let's compare these top contenders!
1. TrueCaller (Free)
TrueCaller is a completely free reverse phone lookup tool boasting more than 368 million users. This vast network actively suggests names for incoming numbers, which increases your chances of identifying spam, scam, or other unknown calls.
To use this tool, simply visit the TrueCaller official website or download the app, signing in with your Facebook or Google account. Thereafter, type in the phone number you'd like to investigate to get associated information.
For example, our search would disclose that the number belongs to an individual named Steven, with the search results also revealing the approximate location and email address of this person. Truecaller identifies number details via registered profiles. If the number you search for is not stored in any user's phone, the response will be, "Name is not yet available for this number."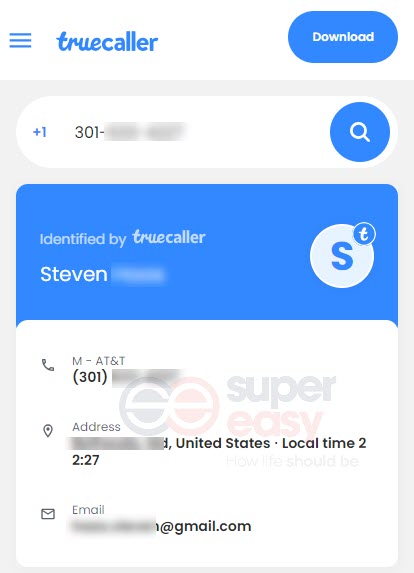 2. True People Search (Free)
True People Search also offers free reverse phone lookups for anyone who is after the basic information on a phone number owner. You don't need to register an account to perform the search. However, be aware that ad sponsorships fund these free services, so the site contains numerous advertisements.
For comparison, we use this tool to search the same phone number we've previously searched. The result is available in mere seconds, and it definitely provides more information than TrueCaller. For example, let's click the VIEW DETAILS button to uncover more details about the individual.
We can see that not only did True People Search reveal the owner's name, which is, again, someone called Steven, but it also showed Steven's detailed address, address history, phone numbers, email addresses, property details, relatives, associates, and neighbors. I'd say, for a free people search tool, the details you can get from True People Search are pretty impressive.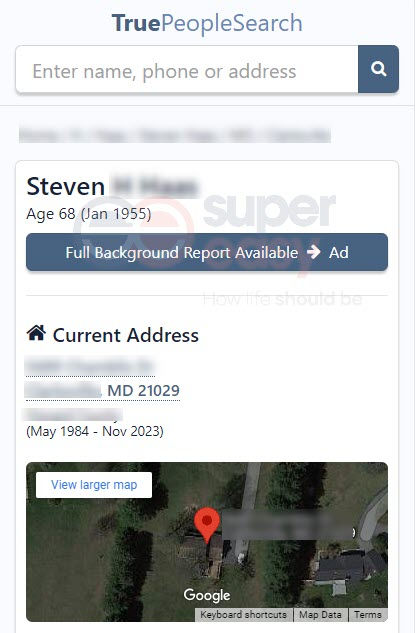 3. Fast People Search (Free)
Fast People Search is a free people search tool that lets you access people-related information without any charges. However, this site contains more advertisements than True People Search, which can be quite annoying.
Now, let's run a search for the same phone number previously tested and see what information Fast People Search can dig out this time. The report we got from it is pretty much the same as True People Search – it displays the phone number owner's name (Steve), home address, additional phone numbers, email addresses, property details, relatives, associates, and neighbors. Although it seems that Fast People Search includes a Marriage Status section, which is unavailable in the True People Search report, there isn't any data in this section during our test.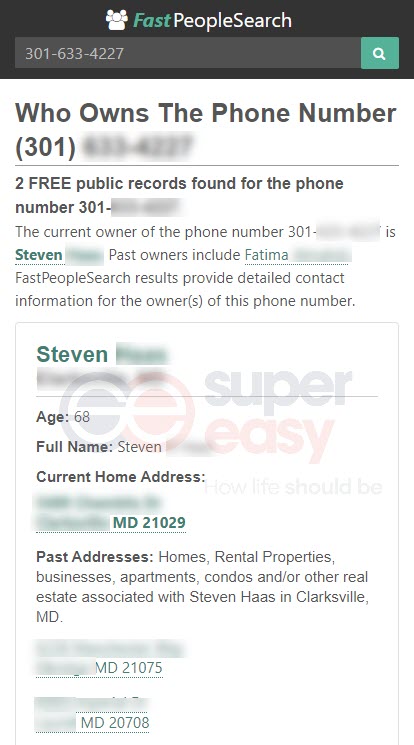 4. Intelius (Paid)
The best-paid reverse phone number lookup, offering the most bang for your buck, is definitely Intelius. The Reverse Phone Lookup membership plan costs $34.95 per month and includes unlimited monthly phone, person, and address searches.
To understand the depth of information this tool is capable of uncovering, we conducted a search using the same phone number and compared the information we found. The report we received this time not only included all the basic information we found from the free tools tested earlier (e.g., the person's name, aliases, phone numbers, addresses, email addresses, relatives, associates, etc.) but also additional data.
Remarkably, we also uncovered a picture of the individual, potential social media profiles, and business contact details. What's more, we could uncover Steven's education history and voter registration history by opening his Background Report. It's important to note that the extent of information retrieved may vary based on your specific search query – and there is no guarantee that you will be able to access the same depth of information across all searches.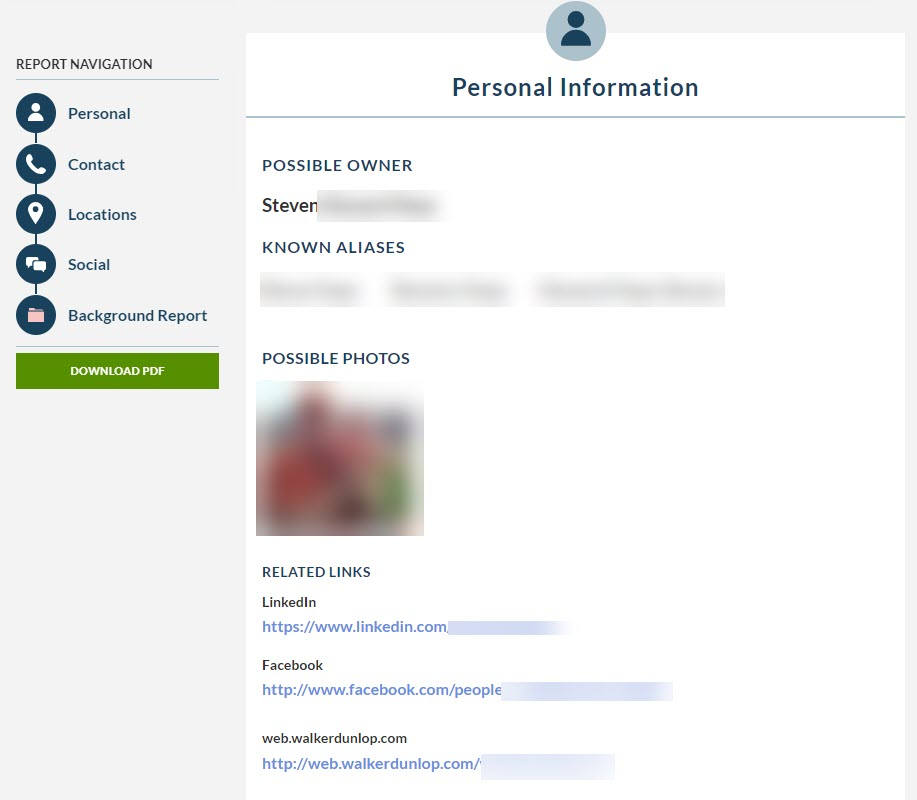 5. BeenVerified (Paid)
BeenVerified is another decent reverse phone lookup tool we've tested. The one-month membership costs $29.99 and allows you to run 100 reports.
To find out what this service is capable of, we again pull up a report with the same phone number. Here are the details BeenVerified is able to provide: first and last names, aliases, phone numbers, email addresses, social media profiles, current and past addresses, associates, neighbors, jobs, and education history. We found more comprehensive job information with BeenVerified than with any other service we tested.
What sets BeenVerified apart is its High Confidence Data Only feature, which automatically excludes less reliable data from the report when activated. I haven't seen this feature in any other people search services, and in my opinion, it's very useful, especially when you're investigating someone relatively unknown.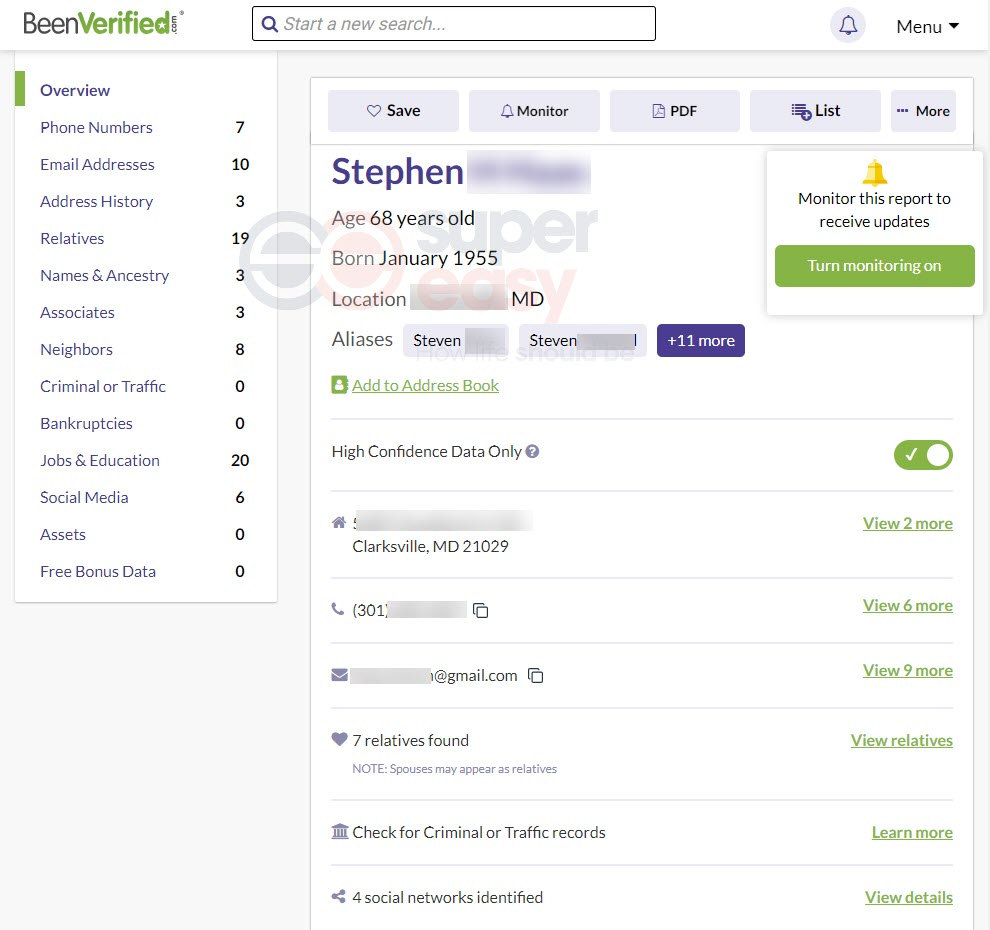 6. Spokeo (Paid)
Spokeo is one of the most well-known people search tools and it's very affordable. The one-month membership costs $19.95, and the three-month membership costs only $14.95 per month.
After searching the number with Spokeo, we were able to view a well-organized and informative report on Steven. While Spokeo is capable of retrieving all the basic information found by other tools, it proved superior by successfully locating vital records such as marriage, divorce records, and birth records associated with the person. No traffic or criminal records were found, which corresponds with other tools' search results. Consistent with other tools, Spokeo found no traffic or criminal records.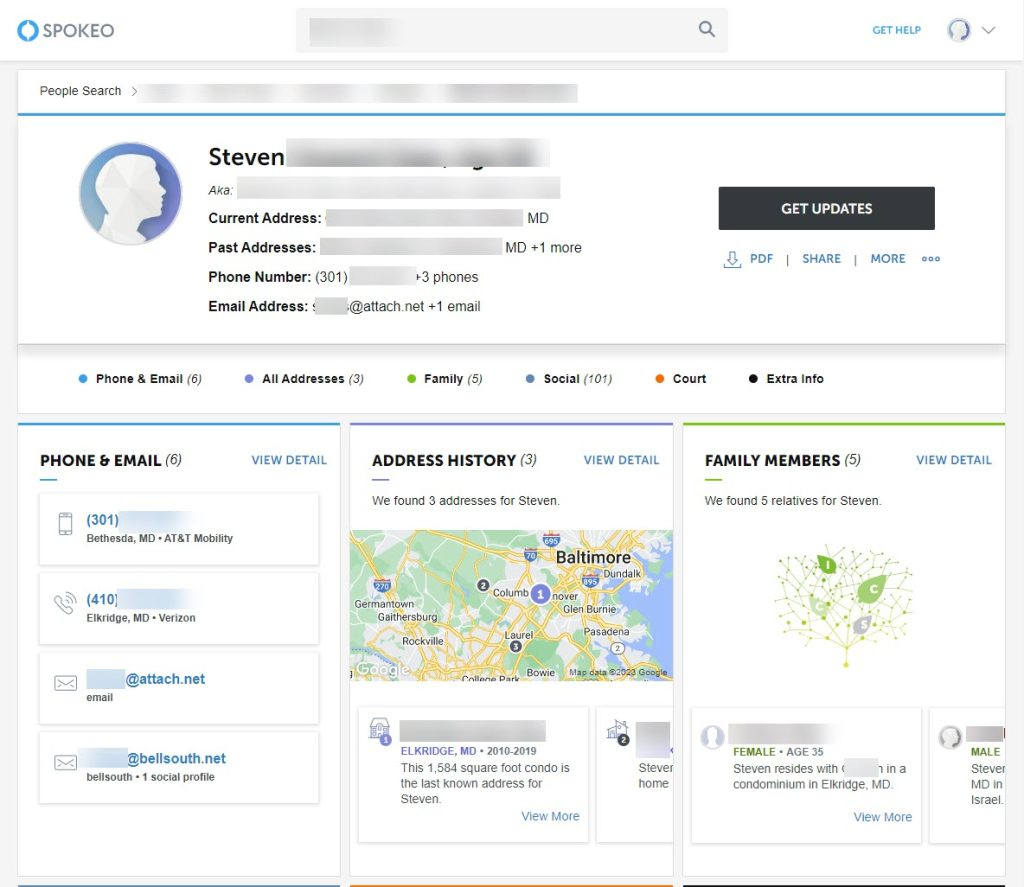 Conclusion
Finding people with their phone number is possible when you have the right tool. If you would like to get detailed results, try a paid reverse phone lookup such as Intelius, BeenVerified, or Spokeo. If you don't feel like paying for this and you're seeking the most basic information, free reverse phone lookups like TrueCaller, True People Search, or Fast People Search might also yield useful information.
FAQs
All product names, logos, brands, trademarks and registered trademarks are property of their respective owners.
The methods in this article provide you with easy access to public record information, but without a guarantee for accuracy and may include links to websites not listed as a Consumer Reporting Agency (CRA). Information acquired from these bodies is illegal to be used for employment, housing, credit, and other purposes alike, according to laws such as the Fair Credit Reporting Act (FCRA). If you're not sure whether your use of our methods is appropriate, click here for details.