7 Best Ways to Find Someone's Address with Their Name Quickly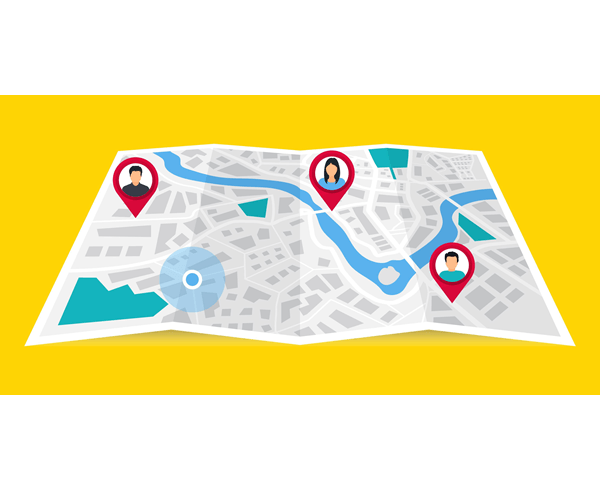 Address Finder by Name
Enter someone's name to find their address, old and new.
Everyone has their own reasons for finding where someone lives. For example, you may want to locate your long-lost cousin, reconnect with alumni or simply pay a surprise visit to your friend but can't locate the address. Lucky for you, there are actually a bunch of ways that will help you search for someone's address. Read on…
1. Find current & past addresses with TruthFinder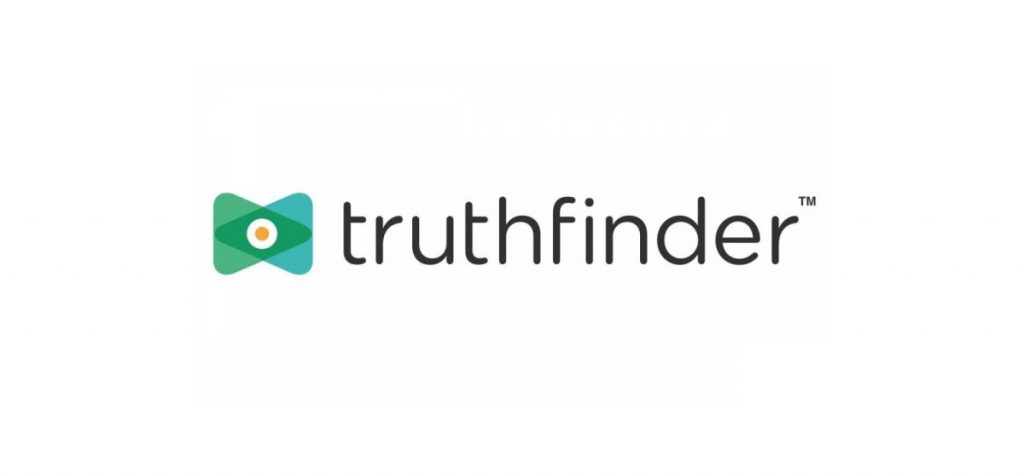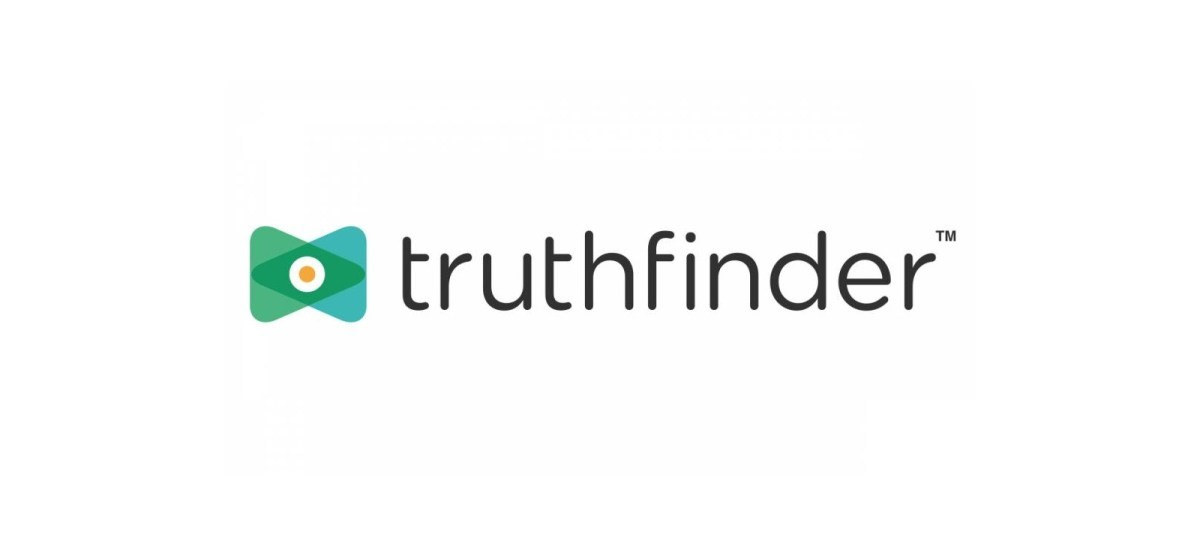 TruthFinder is probably the best address finder you can rely on to find someone's address by name. All you need to do is enter the name and possibly their city & state. Within seconds, you will get a snapshot of the person's location history. This includes their current residence, past residences, and places of work.
Go to TruthFinder official website.
Enter the name and click SEARCH.

You'll receive a detailed location report about the person.


2. Find out where someone lives with BeenVerified

BeenVerified is another popular people search tool and our favorite of its kind. By popping a detail (e.g. name) into its engine, it will quickly scan its billions of records in its database and uncover a trove of information for you, and this includes current location, past addresses, neighborhood, and so on. With BeenVerified, you can even run a deep background search about almost any US-based individual.
Step 1: Go to BeenVerified People Search, then enter the full name and click SEARCH.
Step 2: Wait a bit as BeenVerified scans its database. Once done, you'll receive a report that includes their addresses, past and current.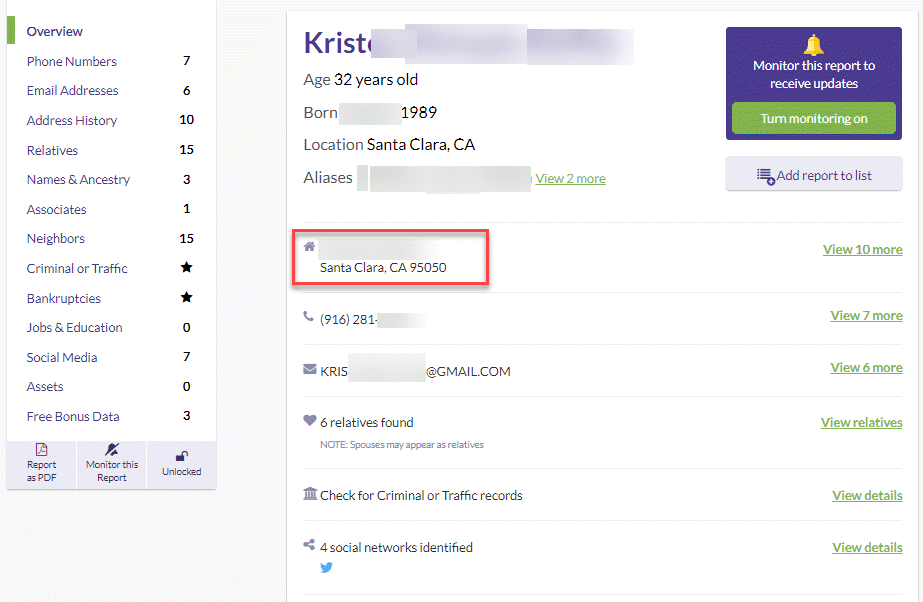 The report is ready and waiting. To access it though, you will need to pay a fee. The good news is BeenVerified is now offering a 7-day trial for just $1. During the trial, you can enjoy everything that comes with a standard membership.
3. Search someone's location with PeopleLooker
PeopleLooker is an address lookup service best known for providing fast, accurate and up-to-date info. Once you enter a name, PeopleLooker will quickly identify the name, detect the individual's geographical location and look up the associated info.
With PeopleLooker, you're basically holding a key to a vault of useful data you'd want to search about a person, which includes his/her known addresses.
Go to PeopleLooker People Search.
Enter the person's name and click Search.

Wait as PeopleLooker searches its database and gathers in-depth information for you.

During the process, you'll be prompted with a special offer that allows you to get your hands on PeopleLooker for only $1.
4. Search the first name with Spokeo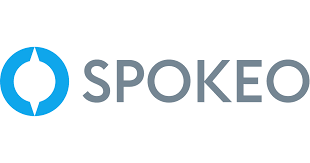 Spokeo is one of the best people searching tools in the market. With a robust algorithm and industry-leading data sources, Spokeo allows you to search by name, phone, address, or email, confidentially and securely. It's 100% legal and it's very easy to use.
Only have a person's first name and want to find out their address? Spokeo has you covered. You can start by plugging the person's first name into its search box, then optionally you can provide more detailed information to perform the search. Once Spokeo finishes its scan, you can then skim through basic information such as photos, age, and locations to narrow down the person whose address you're after.
Here is how to find out where someone lives with Spokeo:
Go to Spokeo official website.
Type in the name whose address you wish to know and click SEARCH NOW. The search will be private and secure, and the person will not be notified about your search.

Wait a while as Spokeo gathers matching results for your search.

Once finished, Spokeo will deliver you all people's information under that name. You can browse it by states or create a filter to further narrow down your search.

5. Look up location history with PeopleFinders

PeopleFinders is another powerful people search engine that aims to provide you with a fast, accurate, and hassle-free people lookup. It allows you to fill in as much information as you have on hand, such as city, state, and age range, and before you know it, you'll be served the exact contact information you want in one go.
Here is how to use Peoplefinders to trace someone's home address (amongst other relevant information)
Go to PeopleFinders.com.
In the Name tab, fill in the information you have about the individual whose address you want to know and click Search. The more information you provide, the quicker you may be to trace the information (If you're not sure, just leave it empty).

Immediately, PeopleFinders will dish up a report of present address, past location as well as other information pertinent to the person you search.

6. Use your connection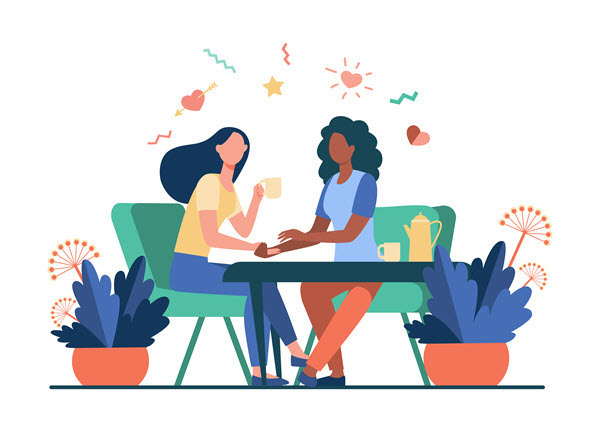 Below are three methods of using your connection when it comes to finding out a person's address.
Ask around This could be the first thing popping up in your mind when you want to find out someone's whereabouts. Rack your brains and list out any possible mutual friends, or anyone you know online that could be related to this person. If yes, reach them out one by one to see if they can give any useful information.
In situations where you want to find a lost friend/relative or alumni whom you haven't been in touch for ages, there are dedicated methods for you to do it:
lostfriends.org is a non-commercial community aimed at helping people find lost connections. If you're looking for someone, you will need to provide information about the person in question, as well as your own personal information, then submit so that the notice will be published sitewide on lostfriends.org.
Alumni directories – Your high school or university may have associations, social media groups, email contact lists or directory books that allow you to contact an alumni. You can reach out to these connections or consult your directory book to see if you can get hold of your schoolmate.
7. Run web engine searches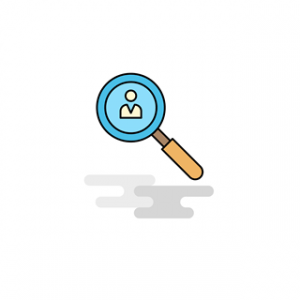 Whenever you want to look up a person's address, it may be intuitive to run a search on search engines like Google or Bing. You can start with someone's name, then provide as many details (first name, middle name, last name, city, institutions, etc.) as possible you know as possible to further narrow down and locate the exact information you need.
8. Use the power of social media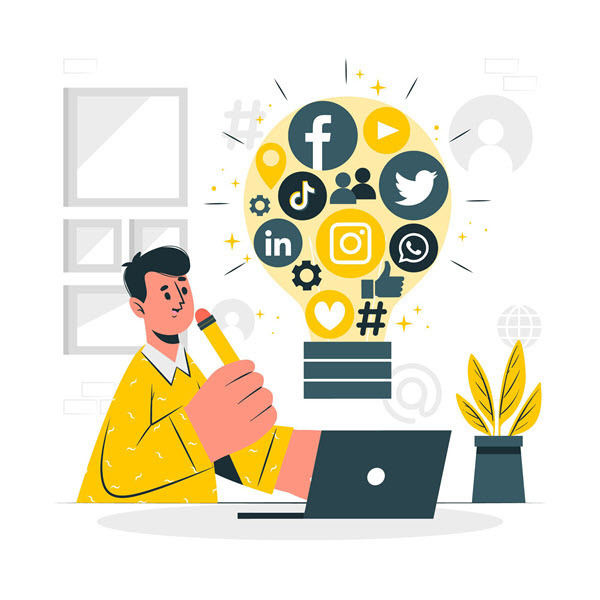 It should be no surprise that social media is a great place to find out an individual's address. So long as that person has been on social media, Facebook, Instagram, Twitter, Linkedin, Tiktok, he or she may have left addresses in their profiles, made posts that contain the location where they live. Or, you may have mutual contacts whom you can ask further, to cut to the chase, or send a friend request and ask that person directly.
---
That's the end of this post. Hopefully, this article has pointed you in the right direction in finding out where someone lives. If you have any questions, ideas, or suggestions, you're more than welcome to drop us a line below.