How to Find Someone's Name by Pictures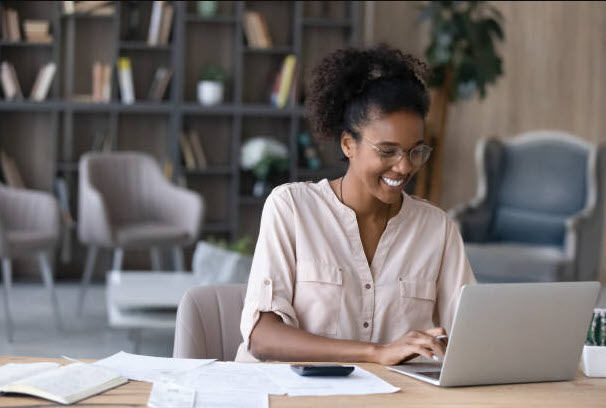 Find & Verify Someone's Identity with a Picture.
There are plenty of reasons why you are eager to figure out who the person is in a picture. Maybe a face rings a bell, but their name escapes you. Maybe you long to verify a person's online identity to avoid online scams. Regardless of the scenarios, you can run a reverse image search to find names when all you have is a picture.
Reverse image search tools enable you to search the web with an image instead of text. They can return results of websites using the image, making identifying someone possible. In this article, we will introduce three tools to search for somebody's name only through photos.
Three Methods to Identify People by Images
1. Google Reverse Image Search


While most people think Google performs the searching task using a couple of keywords, there is another feature you can harness to your advantage—Google Reverse Image Search.
Google Reverse Image Search helps you discover images from around the web. If you are interested in how to put it to some good use, you can stick to the following steps:
Go to Google Image Search page.
In the search box, click the camera icon.

If you have saved the image on your device, you can select Upload an image. Click Choose File and browse for the image. Or, drag your image file right onto this tab and drop it. Either way can upload the image you want to search for.

If you see an image on a website or social platform, you can right-click on it to copy its image address. Select Paste image URL and paste the copied URL into the search bar, then select Search by image.

You'll be redirected to the results page with Google's "Best Guess For This Image" pretty quickly. Google will return typically the same or visually similar images. A list of websites on which the image appears will also be displayed.
Browse through the search results, and the page that contains the image may give you more information as to the person's identity. You can track down the original source of the image, but you are not guaranteed to obtain that person's name.
If you don't get what you want, there are other available tools you can use. Read on.
2. TinEye


Another tool to uncover people's names only with pictures is TinEye. It's a reverse image search engine designed to track the Internet for the image within seconds. TinEye not only finds exact matches of your search image but gathers partially matched images like edited or resized ones.
When you browse through the results, you can pinpoint the origin of the image file, and find out where it appears online. So TinEye can be used to trace the spread and distribution of an image on the Internet. It will be of much help when checking if a person is impersonating someone else.
Visit the TinEye website.
Click the Upload button to browse your computer for an image file, or paste the copied image URL into the search box.

When the search is done, TinEye will offer a list of websites so you can locate when and where the image is used.


With TinEye, you can trace a person by photo. However, it's still possible you won't get detailed info like names. If neither approach above lets you find someone's name by picture, you can move on to the next tool to perform a reverse image search.
---
3. Social Catfish


When you are desperate to find out much-detailed information about a person, or when your own investigation on the Internet is not revealing anything useful, we recommend Social Catfish.
Social Catfish is a professional tool to help you do a thorough background check on an individual when all you have is a picture of him or her. You can get information regarding the person's name, social media accounts, dating profiles, phone number, address, and email address via its service.
Its reverse image lookup feature is based on facial recognition scans. The algorithm is accurate and powerful. As a result, you can perform reverse image searches in just a few easy steps.
Go to the Social Catfish Reverse Image Search page.
Click Browse and upload image here and upload your image file, then click Search.

When the search is complete, Social Catfish will organize the results and create a report for you. The whole process won't take long.

Social Catfish allows you to save your image search results in your dashboard so you can go back and look through them at any time. Re-searching will be much easier.
---
Hopefully, you've learned how to do a reverse image search to find people's names after reading this article. Feel free to leave a comment below if you have any questions or recommendations.