3 Best Ways to Find Hidden Social Media Accounts (2022)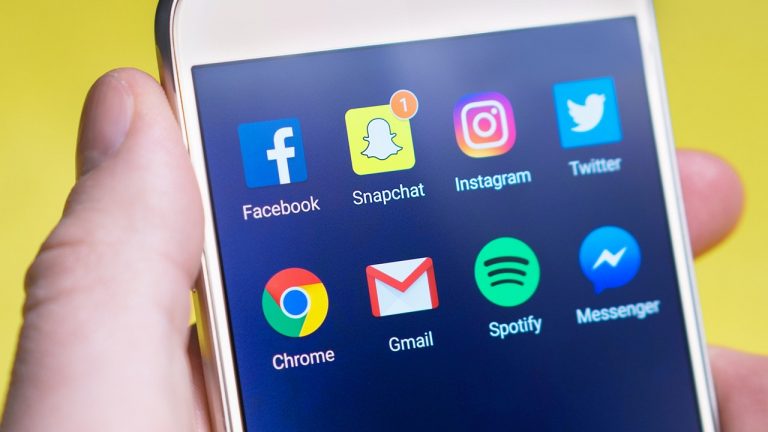 In the modern digital age, it's common for us to have more than one phone number or social media account, where we can have a place of our own or give us more privacy. Although we might be willing to share our private accounts with someone we really care about, but it's not always the same with the other side.
Do they have any secret social media accounts? Want to know more about them? In this post, we'll walk you through all the working methods to find hidden social media accounts.
Facebook
Instagram
Twitter
Snapchat
WhatsApp
Pinterest
etc.
Option 1. Search every platform manually

If you have time and patience to search for a hidden account yourself, it's possible but it's not very accurate. However, finding someone on each & every one of these social networks takes a lot of effort.
First, you can try searching by their names, nicknames, or username they use on other social media. You might be able to narrow down your search by location.
If you don't like the possibility to fail your search after spending a lot of time on it, you can read on to find more effective ways.
Option 2. Find secret social media account automatically
Besides searching for a social media account manually, you can always resort to a third-party tool that allows you to search all social media accounts within a few clicks.
Be aware that not all background search services offer social media handle search, below you will find the last two services only provides a person's address, relatives, contact info (not social media accounts).
1. BeenVerified
The most effective way to search for someone on all social media is to use a people search tool. BeenVerified is one of the leading services in looking up almost all kinds of information, including 50+ social media networks.
How does BeenVerified work?
BeenVerified is a legitimate company that is clear about its data sources and the services that it offers. It collects public information, along with data from sources such as the FBI, courthouses, financial institutions, and many more.
BeenVerified pricing
Every background service costs money. If a certain service claims that they're free, and they will provide unhelpful information, such as a phone carrier, for free.
In the past, access to public records is expensive, but with some third-party services, there are many affordable services to choose from. BeenVerified is one of the most affordable and powerful options and trial membership plans.
7-day Trial – $1
1-Month Membership – $22.86 a month
3-Month Membership – $14.86 a month
2. Spokeo
Spokeo is one of the most powerful background check tools you can find. It is very popular for providing accurate background check results based on the name, phone number, email address you provide.
How does Spokeo work?
Spokeo gets data from a multitude of sources, including public records, mailing lists, surveys, public social media profiles, and much more. Spokeo's database not only includes standard contact data similar to what other search companies offer, but they also curate their own unique data sets.
Spokeo pricing
How to find hidden social media accounts with Spokeo
Go to the Spokeo official page.
Choose the Name option, and type in the name, and hit Search Now.

It will start searching for the the person you're looking for, and select the correct result based on their looks, location, etc. It will show you their social media results.

---
There you have it – 3 effective ways to find hidden social media accounts. Feel free to drop us a line if you have any questions or suggestions.