LinkedIn Email Finder – 7 Best Free Ways to Find Email on LinkedIn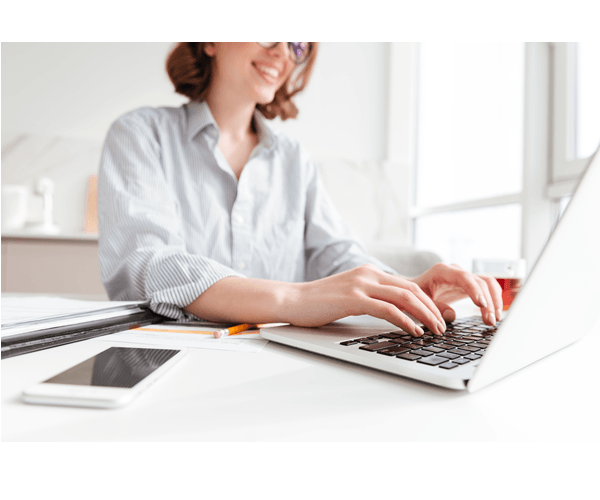 LinkedIn Username Search
Email addresses, and millions more public records at your fingertips.
LinkedIn is a social networking app that connects professionals and business people worldwide. If you've found someone's LinkedIn profile and wondered about their email address, you're in the right place. In this post, we're showing you 7 best ways to find someone's email on LinkedIn. Read on…
1. Search here
The easiest and most effective way to search a LinkedIn user's email address is to do it right here:
LinkedIn Username Search
Look up LinkedIn user's email address. Quickly & Easily.
Alternatively, you can also look up the person's name to uncover their email address:
Within seconds, the engine will build a detailed report of the LinkedIn user, which may include their email address(es).
2. Browse through their LinkedIn profiles
By default, LinkedIn users' email address is discoverable to their first-degree connections on the platform. So, as an option, you can check out their profile to see if it's available.
To do this, simply send them a request. Once they accept your request, you can go on browsing the Contact info and the bio sections if they display the associated email address.
If yes, then congrats – you've located their LinkedIn email.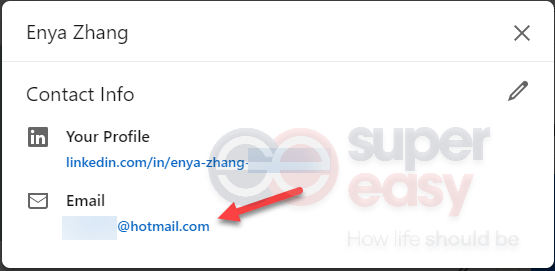 If, however, the user has set their email address private, you may not be able to see the email address with this approach. When this happens, please move on to Method 3, below.
3. Run a background search with BeenVerified

BeenVerified is one of the best tools to search someone's LinkedIn email address. Just by entering a username, you'll likely find out a person's email address, and the detailed background info such as phone number, family members, professional background, criminal records, etc. if available.
To search the email address tied to a LinkedIn account, go to BeenVerified Social Media Search.
Enter the username and click SEARCH.

Within seconds, you'll receive a report, which includes the available email accounts associated with the LinkedIn user.

4. PeopleLooker

PeopleLooker is another powerful email search portal. With millions of data points in its database, it gives you the power to search someone's email and presence on 120 other social networks. This would provide you insight into someone's activity on social media.
Enter a username and click Search.


Wait a few moments, and PeopleLooker will compile all relevant data into a report.



5. Verify identities with Social Catfish


Starting out as a dating investigation service, Social Catfish specializes in verifying online identities. Just provide a LinkedIn username, then Social Catfish will trace the information to the user, find associated records, and run a further check on the found records to see if they match up.
To acquire someone's email address from LinkedIn username, just go to Social Catfish Reverse Username Search.
Type the username into the search box and click Search.

Wait as Social Catfish generates a detailed report for you, which includes all available information about the LinkedIn user.


6. Find LinkedIn email with Spokeo

Spokeo is social media aggregator that boasts a giant database of 12+ billion records. So it'd be a nice alternative if the above personal LinkedIn email finders didn't give you luck.
To do a Spokeo username search, go to Spokeo Username Search.
Enter the username you wish to track down and hit SEARCH NOW.

Wait a few seconds for Spokeo to find matching results for you.


7. Skrapp – LinkedIn Email Extractor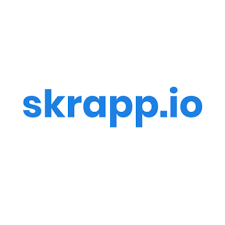 Skrapp is an email scrapper for B2B sales and email outreach. By extracting data from LinkedIn and company websites, it allows you to find your marketing leads in bulk.
Here is how to use Skrapp to find someone's LinkedIn email address:
Add Skrapp to your Google browser.
Log in your LinkedIn account, and open the user's profile.
Click on the Skrapp Web Extension button. Then you'll be presented with your lead's detailed information, which includes their email.
Select your list and click Save.
---
That's it – 6 quick and easy ways to help you find the email address of a LinkedIn user. Hopefully, this has helped. If you have any questions, ideas or suggestions, please let me know in the comments.