FastPeopleSearch Removal – How to Remove Your Info (2023)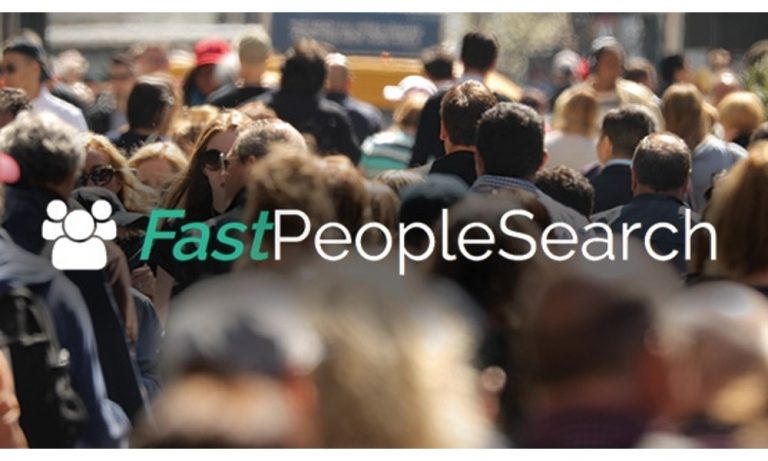 FastPeopleSearch is one of the largest data aggregators that gathers billions of public records from various Internet pages and people search engines. Anyone who's interested can access your personal details – including telephone numbers, email, home or work addresses and even court records – simply with your name or phone number. If you're worried about your online privacy, this guide will show you how to run a FastPeopleSearch removal step by step.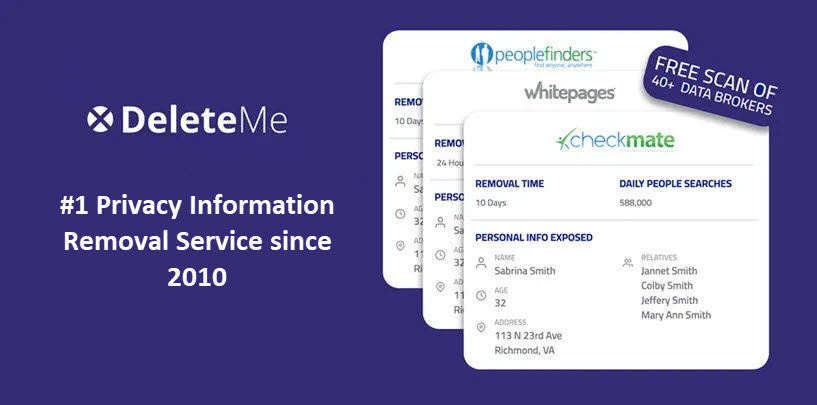 DeleteMe: One-stop removal from 100+ data brokers
Option 1 – Submit an opt-out request
FastPeopleSearch allows users to get their names and profiles removed by submitting an opt-out request (see the steps below). Once your request is processed, your data will be deleted within 72 hours.
1) Go to FastPeopleSearch's opt-out page.
2) Enter your email address, tick the Terms of Subject, complete the reCAPTCHA and click Begin Removal Process.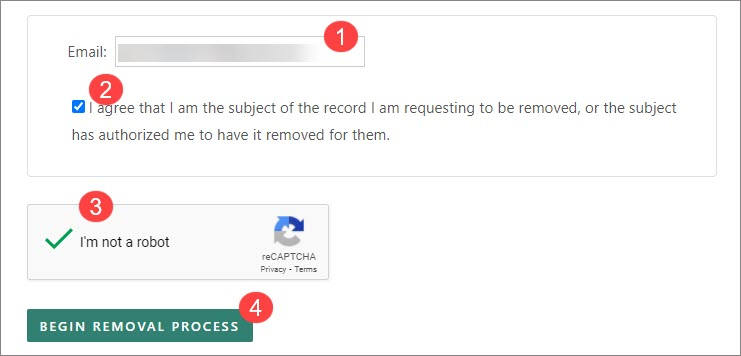 3) Enter your name and location and click Free Search.

4) Find the matched profile, click it and unlock the full report. Then click Remove My Record under the name.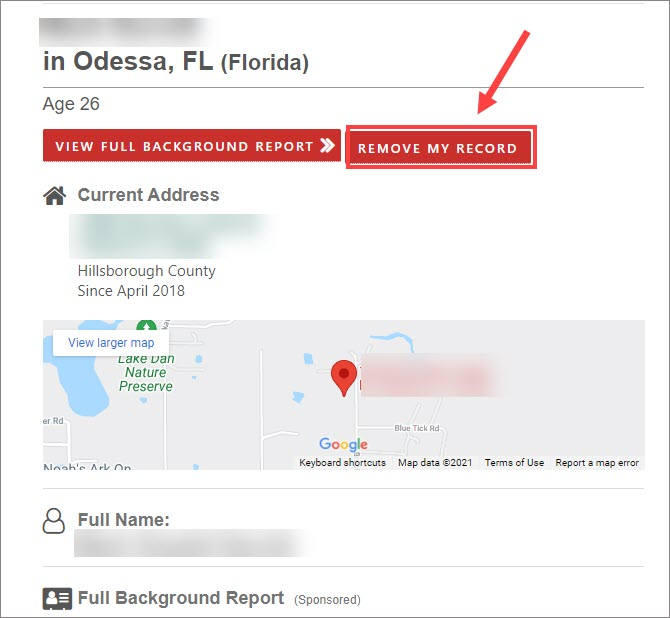 5) You'll then receive an email from FastPeopleSearch that contains an opt-out link that leads you to the final removal of your profile data.
Read More: What Can Scammers Do With Your Phone Number | 4 Ways to Protect Yourself
Option 2 – Remove your info from all people finders
Removing just from FastPeopleSearch isn't enough to protect your digital privacy and safety. In fact, dozens of data brokers and people finders like BeenVerified, Spokeo or Intelius still share your personal information publicly until you opt out of each website. And you'll need to monitor where your sensitive information appears across the web and remove it regularly.
To save the hassle, you can use an automatic and professional removal tool like DeleteMe. It can take your personal info off Google search and over 100 data brokers including Whitepages, Spokeo, BeenVerified, etc. Instead of performing a one-and-done cleanup, it will keep tracking your info and opt you out of those active data brokers every three months.
Here's how to get started with DeleteMe for free:
1) Go to the DeleteMe search page. Enter your name and city and click Scan Free.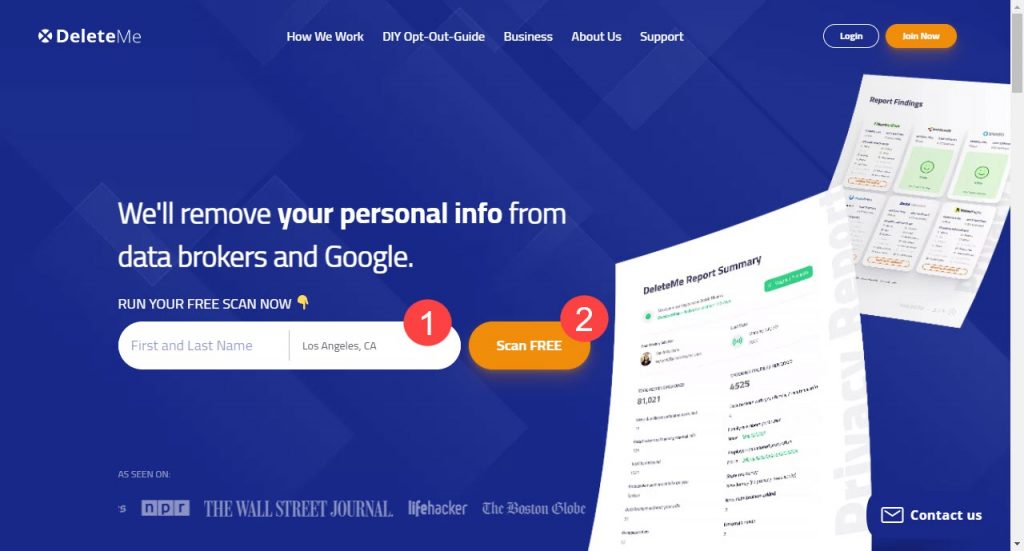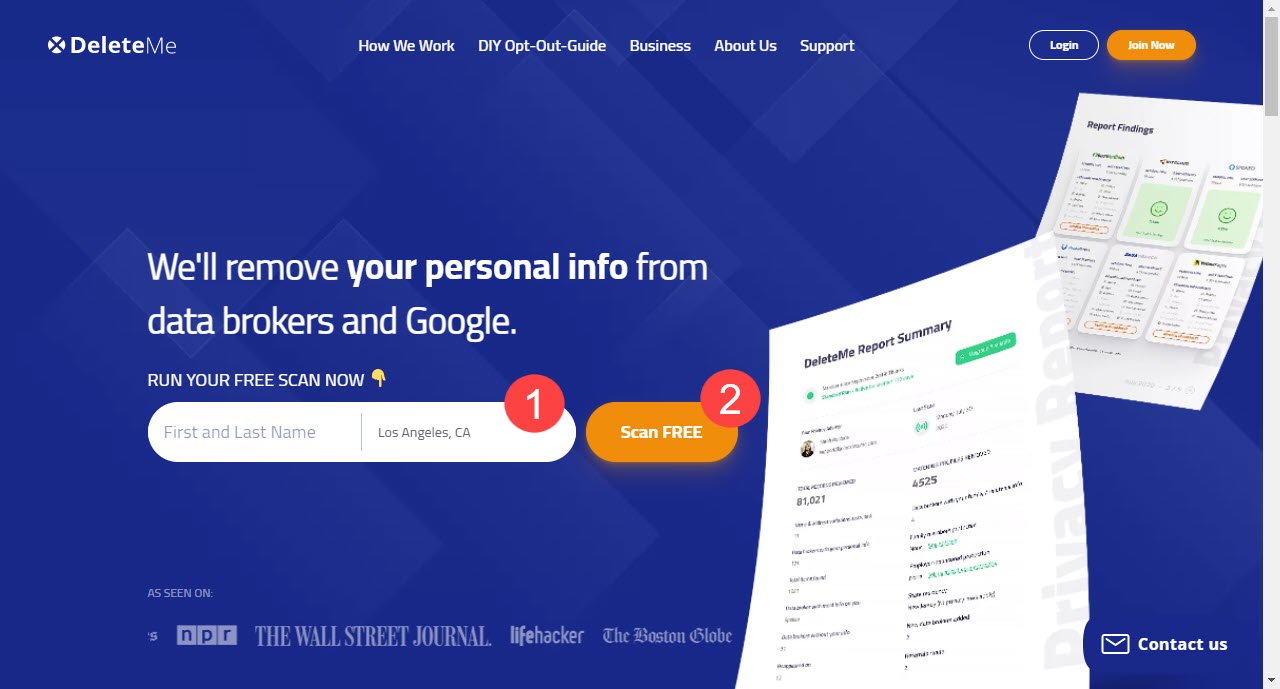 2) Wait a few minutes when it scans what search engines and people finders have your information. Once done, enter your email address to view the results.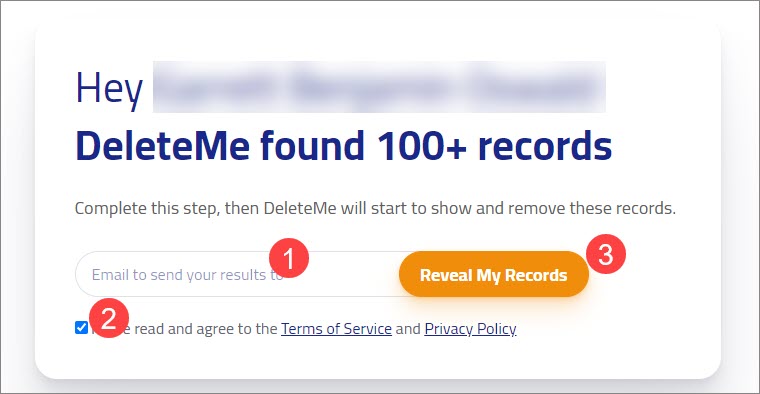 3) The report will show you all the websites that expose your personal info. You can remove yourself from certain websites or simply clear all the profiles up with one click.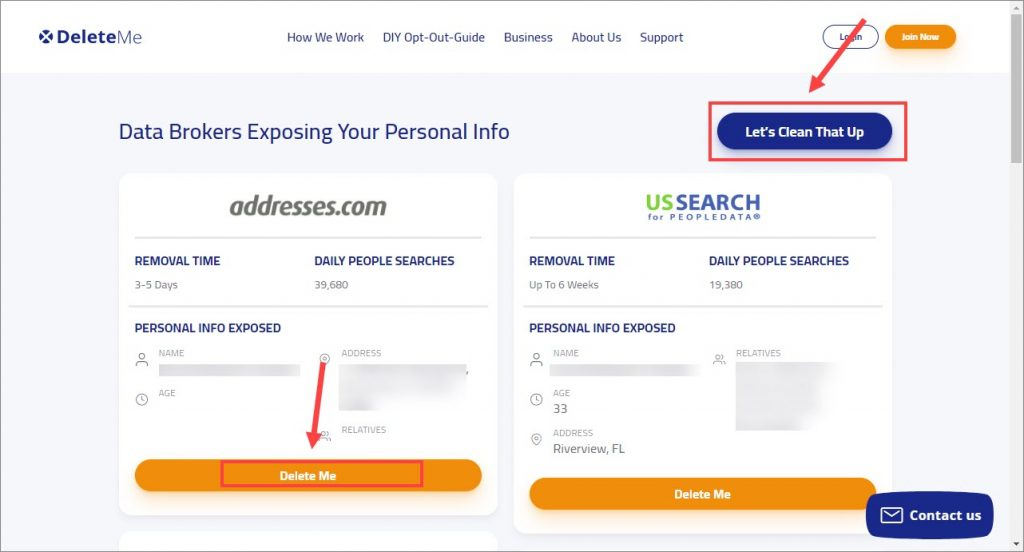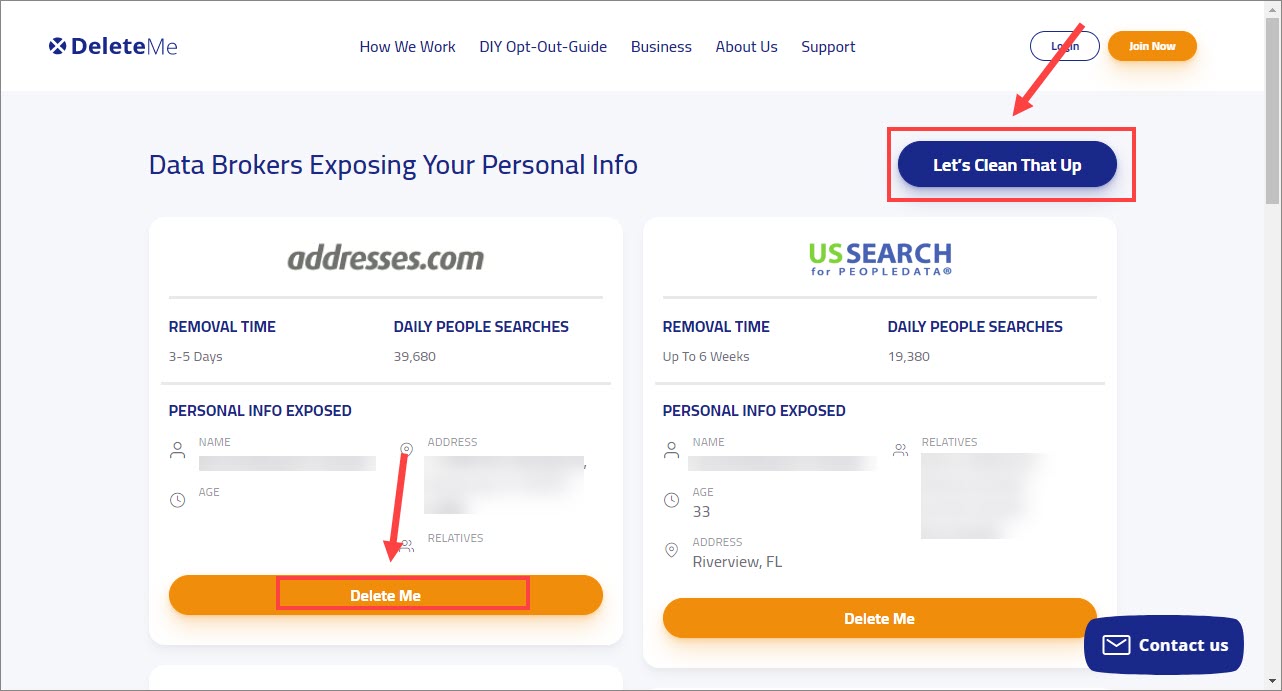 If you decided to subscribe to DeleteMe, grab this coupon code DIYPRIVACY to save an extra 20% off.
Conclusion
Removing yourself from FastPeopleSearch is as simple as submitting a request. However, your information will remain available online through the original sources or the data brokers that FastPeopleSearch partners with, such as TruthFinder or BeenVerified. If you don't want to go through the manual opt-out process for all these sites, give DeleteMe a try as it will save you tons of time.
---
Hopefully this post helped. If you have any questions or suggestions, please feel free to leave a comment below.