How to Identify Fake Bumble Accounts | Fake Profile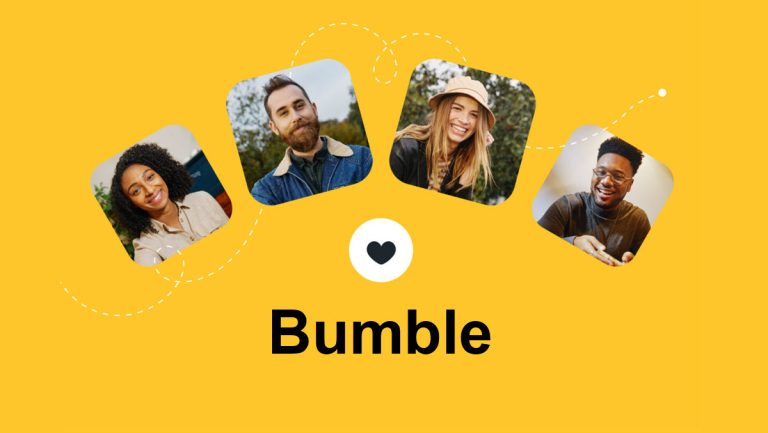 Fake Bumble Accounts Checker
Enter a username to uncover who's behind a Bumble profile
There are estimates that one in every ten online dating profiles is fake, with nearly 50 million dollars lost to scammers annually, according to the FBI.
As an online dating application gaining momentum, Bumble also faces complaints about fake accounts and romance scammers. If you're also a Bumble user and haunted by fake profiles, check this post for 5 methods to identify them from the real ones. Also, you can use these tricks to find out whether they're a scammer or not.
Signs of Bumble fake profiles
Poorly written Bumble bio ( grammatical or strange mistakes, blank sections)
Only one photo, poor quality images, or no face shots
Endless excuses to avoid meeting up or video chat
Ask to chat off the dating app or sites
Send odd links
Messages full of errors or copies of generic messages
Ask for personal financial information (bank or card info)
Move too fast (e.g. sudden intimacy)
Keep contradicting themselves
Too good to be true
How to spot fake accounts on Bumble?
The easiest way to identify fake Bumble profiles is always to find out the real identity and information about the account owners, so that you can know in seconds if they're lying.
Method 1 Unveil identity with BeenVerified
Is it possible to find out who's behind a social media account by a username? Yes. People use email or phone numbers to sign up for social networks and they tend to use the same or similar username. That's how people search tools link a Bumble username to a person with a detailed background report.
Founded in 2007, BeenVerified is one of the top-notch people search engines. With years of experience, it developed a 7-in-one search tool to fulfill people's needs. It enables people to search for someone by a username, phone number, real name, email address, vehicle by VIN, license plate, and house by address.
Here's how it works:
Step 1. Fill in a username and click Search Now in the below box.
Step 2. You'll be redirected to a result page where your report will be generated in minutes. You may find the Bumble owner's real name, contact info, other social media accounts, photos, criminal records and more.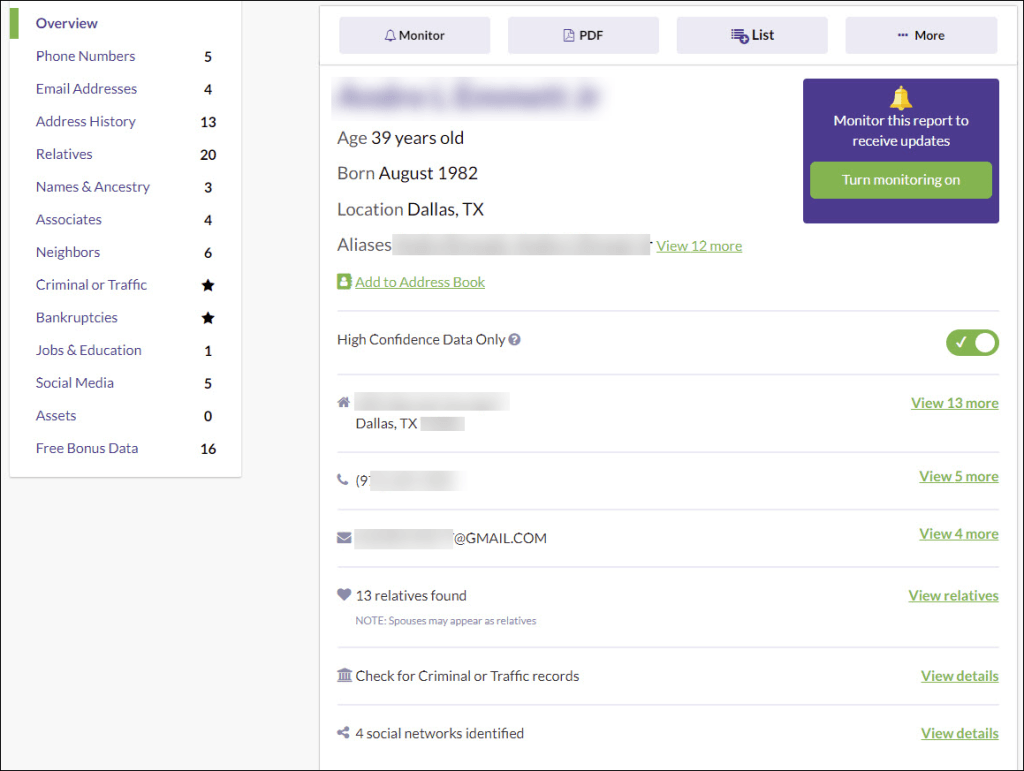 If you find little information about this person, or some things in the report differ from what he/she said, you may encounter a scammer.
Method 2 Uncover fake profiles with PeopleLooker
If you find no luck in BeenVerified, try PeopleLooker.
With over 17 million reports run, PeopleLooker is your second choice to access public data. It boasts an easy-to-use interface, lightning-fast search, and confidential service without tricks or jargon. By running a social media profile search, you can avoid catfishes and other online dating scams. Within the report, you may find your date's address history, marriage status, profile photo, criminal records, other social network accounts and so on.
Step 1. Go to the PeopleLooker search page.
Step 2. Enter a username and click Search.

Step 3. Wait for the system to sort through the data and produce a well-organized report for you. Know more about your date before giving any personal information out.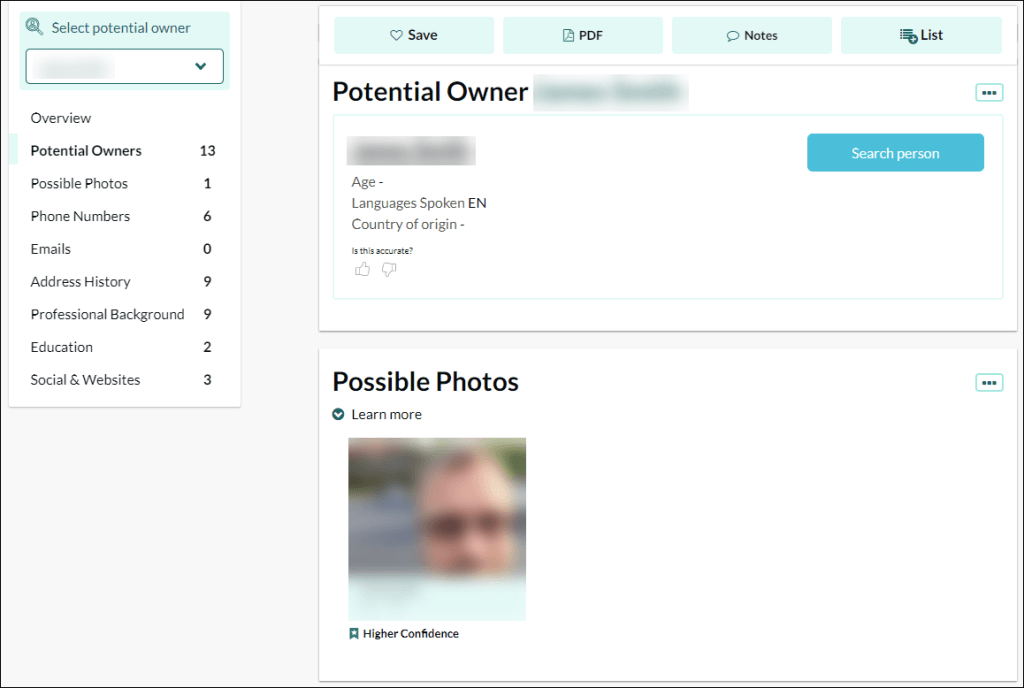 Method 3 Spot Bumble fake profiles with Social Catfish
Some scammers fake an attractive profile by using a high-quality image they stole online. Since a profile image is a must for Bumble users, you can use it to do a reverse image search. Social Catfish uses proprietary technology to scan millions of social profiles and even forums, ensuring you get the best coverage and most accurate results.
With the image uploaded to Social Catfish, you may find the photo's information about when it was taken, what device was used, and what editing software was applied. In addition, you can find exact and similar image matches in the report, with link addresses attached. Therefore, you can find out what website or social account has posted this image.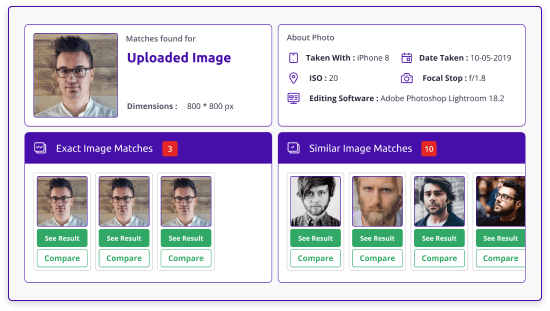 Hire a Search Specialist
TIP: If you're serious about learning as much as possible about the person, and you want guaranteed results, you can pay for a Social Catfish Specialty Service. The people search experts at Social Catfish will do all the hard work for you, using the same tools that the FBI uses. And they guarantee they'll find the person.
Method 4 Google image search
If you don't want to pay for image reverse service, you can make advantage of search engines like Google image. Though it may be as accurate and effective as Social Catfish, you're still likely to get some valuable results, especially when the image is related to famous places and people.
Step 1. Browse google.com and click the camera icon.
Step 2. Paste the image link and click Search. Or you can upload the image by dragging it or uploading it from your computer.
You can also just right-click an image in the Google browser and click Search Google for image to look up the image.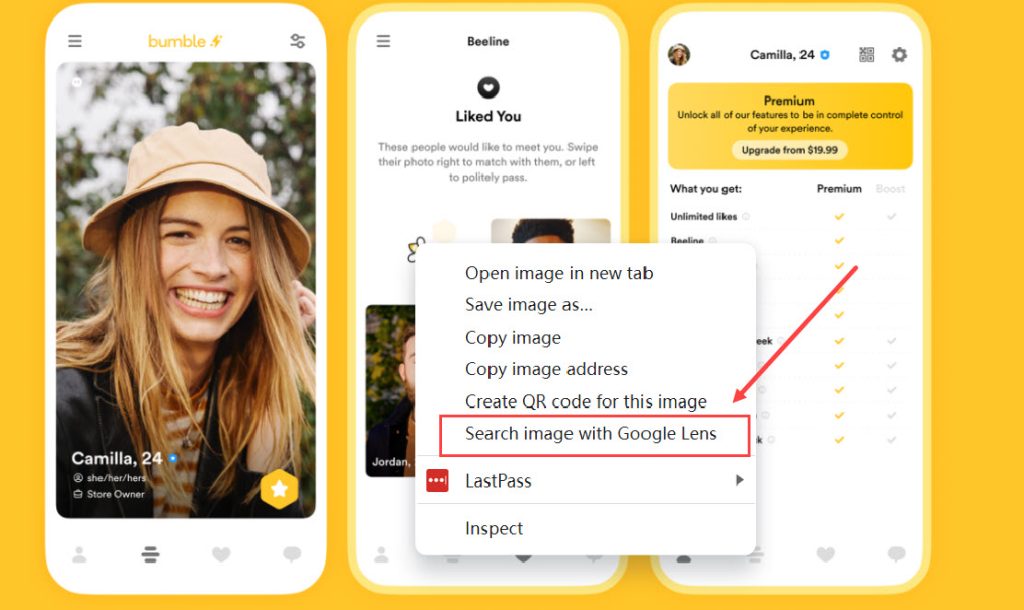 Method 5 Cross-search social platforms
Many people tend to use the same or similar username on different social networks. Therefore, you may find something you're interested in by searching the username on popular social platforms like Facebook, Instagram, and TikTok. With more profiles and posts, you'll be able to learn more about that person, before making financial decisions or building a romantic relationship.
How to report Bumble fake accounts?
To report someone from their profile:
Scroll to the bottom of their profile and tap the Hide & Report or Unmatch & Report button. Choose one of the report reasons and include any additional comments. Then tap Submit report.
To report a user from the Conversations menu:
From the conversation, tap on the three dots in the top right-hand corner. From here, tap Block & Report. Be sure to specify the reason as Fake profile for the report and submit it.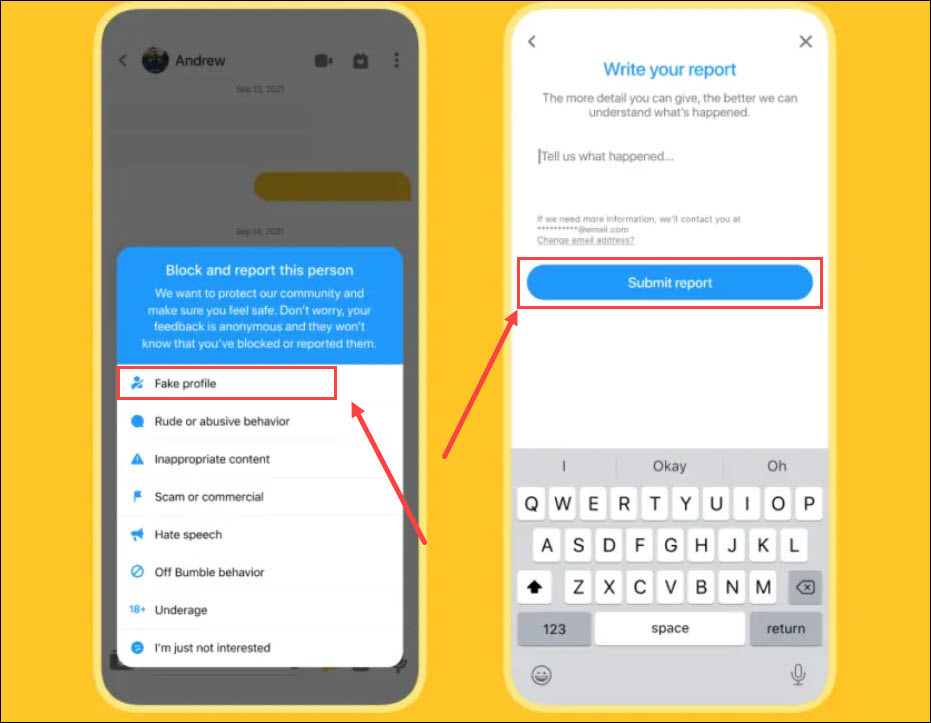 If you have shared your personal or financial information with someone on Bumble, be careful about your identity safety. Some scammers impersonate others with info obtained from dating sites and commit criminal activities.
If you're concerned about identity theft, or wondering if your info has been sold to the Dark Web, give Aura a shot.
Aura offers a free data breach scan which allows you to find out if your personal information has been exposed on the Dark Web. And it also provides a 14-day free trial to protect your identity.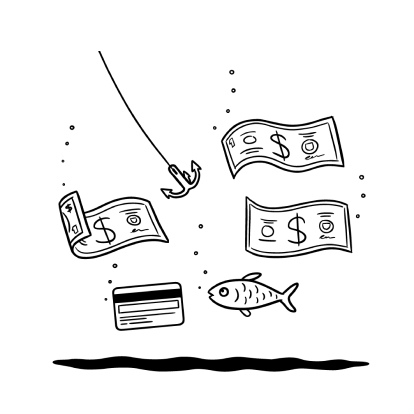 Has your personal data been exposed?
Device Security
Identity Theft Protection
Financial Fraud Protection