Facebook Search by Name | 4 Ways to Find Someone's Facebook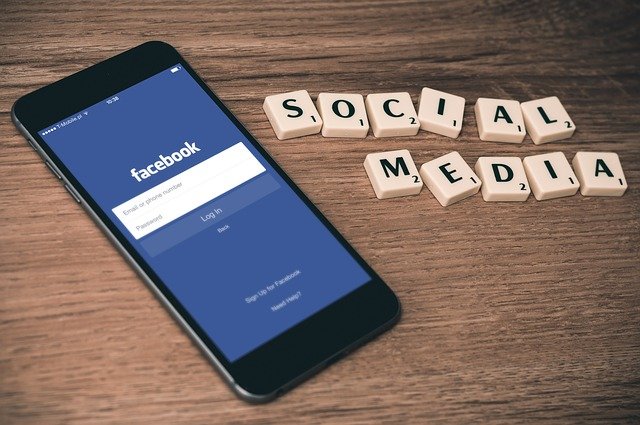 Facebook is the largest social networking website with hundreds of millions of users worldwide. So your odds of tracking down the person you're looking for on the site are quite high.
This post will show you how to find someone's Facebook profile using just a name, and alternative ways to bring up the person's profiles on social media networks, which includes not only Facebook, but also Tinder, Instagram, Twitter and more.
1. Search someone's name on Facebook
If you're a Facebook user already, you would know that it lets you add a lot of personal information to your profile. Try to search every information you have of that person to see if you can find any profiles associated with him/her.
For example, if you know the person's name, you can just type it into the search bar to see what shows up. To make the results more relevant, you can use filters like City, Education, and Work on the left panel.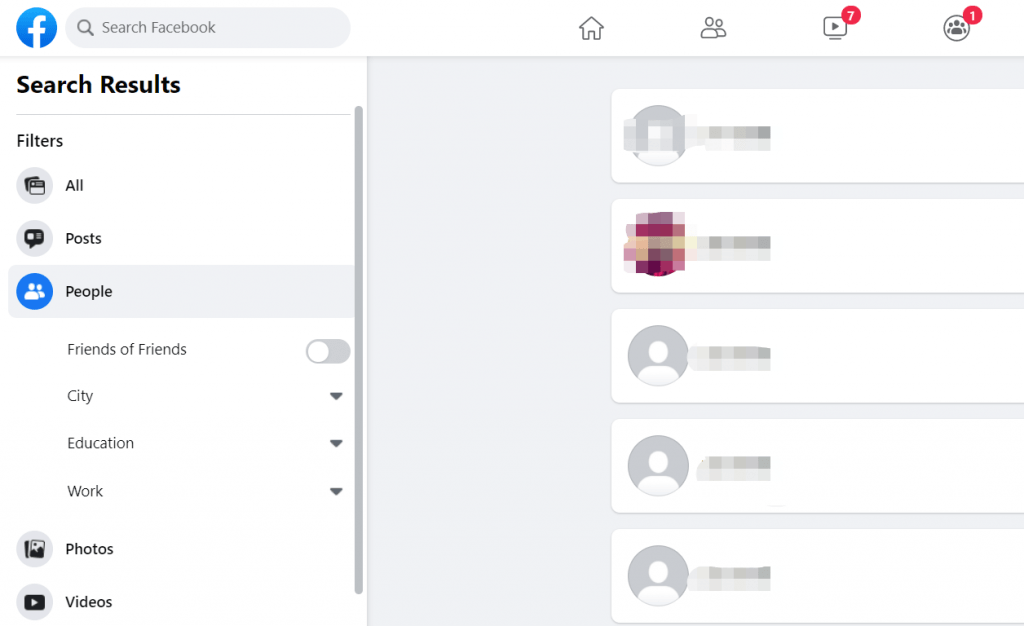 Depending on how people have made their personal information public, you can use an email address, a phone number, a college, or a workplace to find information about the person, too.
If you're overwhelmed by your search results – which happens a lot as many people share the same name, and you still want to find the person's Facebook profile, your best bet is using a people search engine.
2. Find someone's Facebook page with TruthFinder
The best people search tool on the market, bang for buck, is definitely TruthFinder. It scours millions of detailed public records from across the web to find people's background info, criminal records and social media profiles.
All you need to do is enter the name of the person you're trying to find, and TruthFinder will search through billions of records across a range of public records databases, then present you with a report on that person.
Go to the PERSONAL section and check links related to the person to see if you can find the person's Facebook profile. TruthFinder's report looks like this: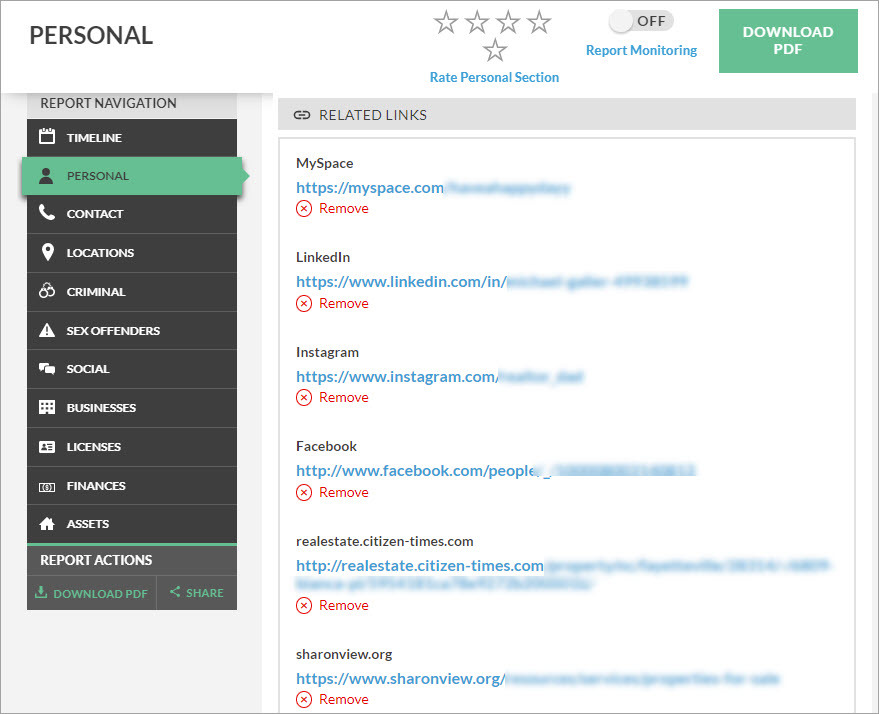 3. Search Facebook profiles with BeenVerified
BeenVerified is a powerful people search engine designed specifically to dig up people's contact information, background details, social media profiles, and more.
It has vast collections of social media profiles and updated background information. You can use BeenVerified to bring up someone's profiles across different social media platforms, such as Facebook, Twitter and LinkedIn.
Step 1: Go to BeenVerified.
Step 2: Enter the name of the person and click Search Now.
Step 3: You'll get background reports associated with the name you entered. Each report will include the person's contact information, relatives, social media profiles and more when available.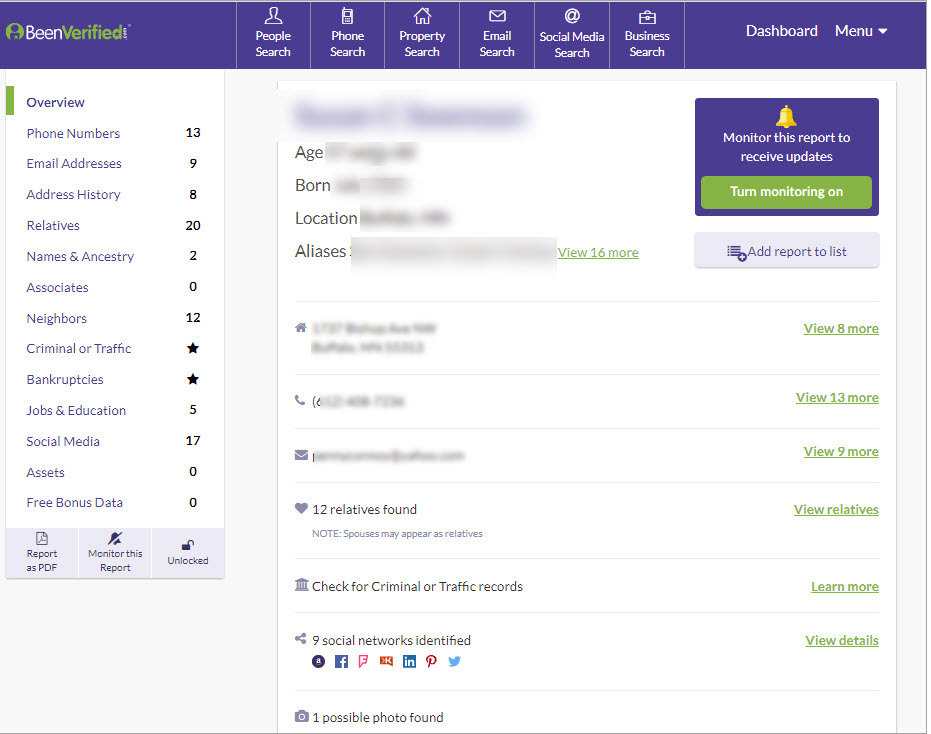 4. Get someone's Facebook profiles via Social Catfish
Social Catfish is a decent online dating investigation service that has one of the most comprehensive collections of social media/dating site profiles. Its reverse name lookup tool allows you to find detailed background information about anyone, as well as people's social media accounts across different platforms.
1. Go to Social Catfish.
2. Type the name into the search bar and click Search Now.
Social Catfish will search its large database and gather information associated with the name into one report.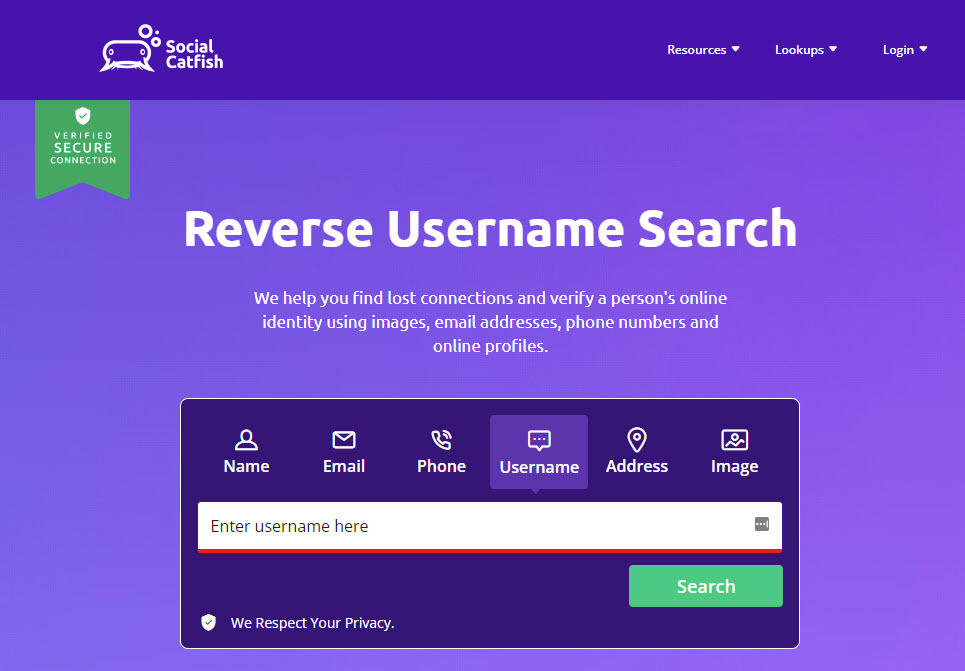 Spokeo gathers all available information from public sources and stores them in one database. It provides an easy way to confidentially look up information about anyone you want to track down.
Step 1: Go to Spokeo.
Step 2: Choose the type of search you want. For example, enter the email address you want to look for in the search field, and click SEARCH NOW.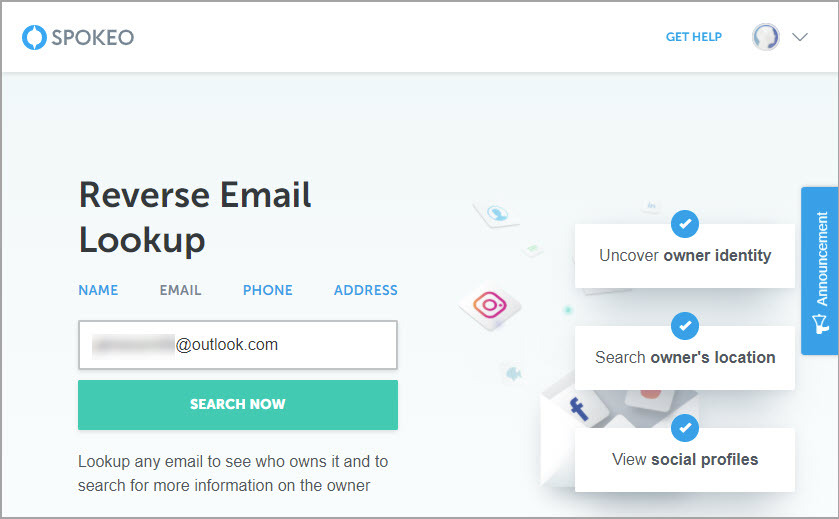 Step 3: If Spokeo finds any information associated with the information you entered, it will compile them all in one report.