Etsy Coupon Codes and Gift Cards – April 2022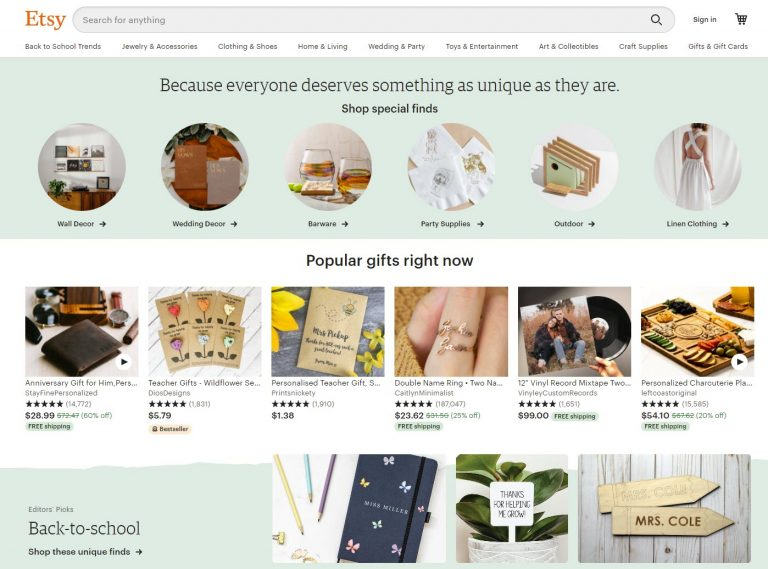 Etsy is now a must-visit website when people are looking for aesthetic and unique gifts. But you might notice that shopping on Etsy doesn't always guarantee you the most competitive price, compared to buying from retail stores. This is because many sellers on Etsy are either solopreneurs or small businesses.
In this post, we'll show you how to get valid coupon codes as well as some bonus tips to save money when you shop on Etsy!
Get the latest working coupon codes on Etsy
Coupon codes on Etsy are legit, but most of them can't be applied sitewide. Instead, you'll more likely find discounts for individual stores. There are two ways that would guarantee you working promo codes on Etsy:
Search for coupons automatically
If you're just browsing Etsy and haven't decided what to get, you can give Coupert a go and check out the discounted items first!
Coupert is a browser extension that tells you when there are coupons available for the site you're on. Once you've signed up and installed the extension (for Chrome, Firefox and Edge), you just shop as you normally do. For example, when coupons are available on Etsy, the extension will pop up an alert.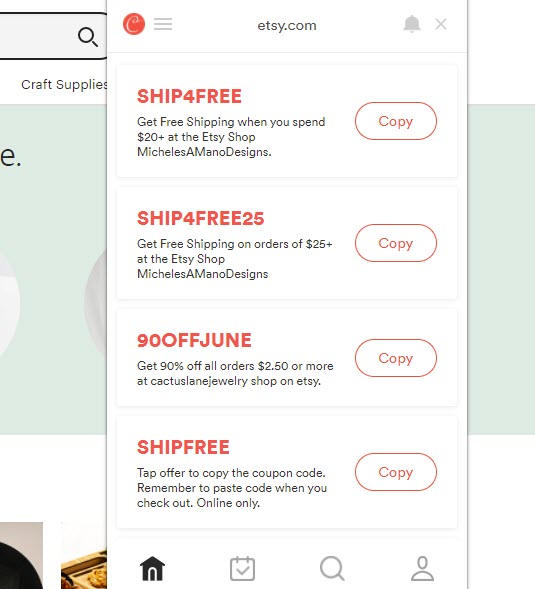 You can copy the code you wish to use and try it out. Or just click 'Apply Coupons', and Coupert will try them all to find the one that gives you the best discount, then apply it for you automatically. So you get the best available discount without even lifting a finger!
Use codes provided by the seller
As we mentioned earlier, many shops on Etsy are individual-owned. Although it's less common for these sellers to hold seasonal sales like retailers, they do offer promotions from time to time. When you buy from these shops, make sure to double check if the sellers are offering promo codes before you check out. You can keep an eye on:
Social media (the seller/shop's Instagram, Twitter, Youtube, blogs, etc.)
Shop homepage (look for seller's announcements)
Listing page (usually in the description section)
Is it possible to get discount Etsy gift cards?

The answer is yes, but it's hard to get. Normally you can purchase gift cards on Etsy's official website. But the sad news is they are only available in original prices. Occasionally, you may find luck on third-party sites. For example, Raise is a legit site to get discount Etsy gift cards, just remember that the supply is limited and thus they can run out of stock.
What to do when there's no discounts available?
When there's no coupons available on Etsy, it's still possible to save some money on your order. Here's a few things you can try: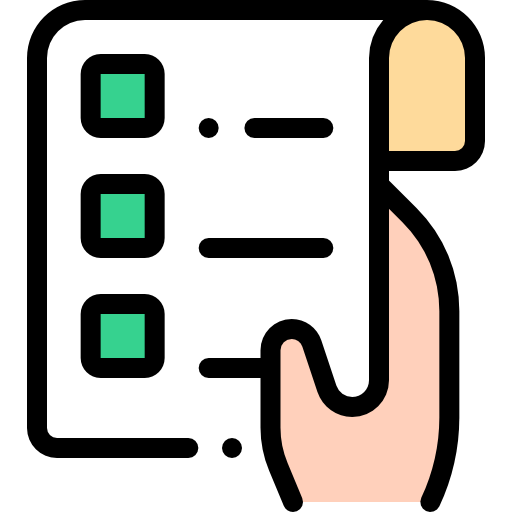 Subscribe to Etsy newsletter – You may receive exclusive offers as well as shopping tips and gift ideas in your inbox.
Search for cheaper items – Filter for items on sale and free shipping when you do the search. You can also set the maximum price within your budget, or buy from local to save shipping fees.
Don't complete your order right away – If you've decided on an item, you can add it to favorites, or leave it in your shopping cart WITHOUT checking out immediately. Within a few days, you may get emails asking you to finish the purchase, which usually come with exclusive offers! Make sure you only do this if the item is available and not running out of stock anytime soon.
---
Summary
If you want to save some money on Etsy, make sure you use Coupert to get coupons automatically, or look for the promo codes from the sellers if available. Don't forget to sign up for Etsy newsletter, search for items on sale, and wait for a little bit before you finish your order when there's no discounts at the moment!
Credits:
Icons made by Freepik from www.flaticon.com