How to Get Epix Now 7-Day Free Trial (2023)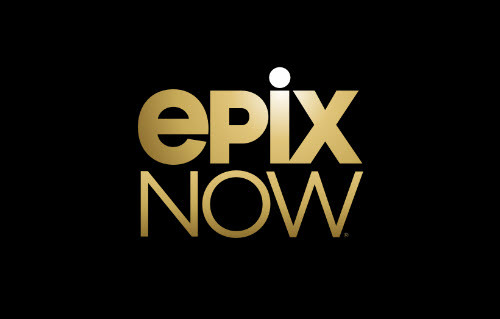 EPIX Now, a new streaming service launched by EPIX network, allows cord-cutters to enjoy a rich collection of movies and originals whenever they like. While EPIX Now and EPIX may sound a little confusing, don't worry. In this post, we'll show you every detail about EPIX Now, including how it works, what to watch and how you can get it for free in the easiest way.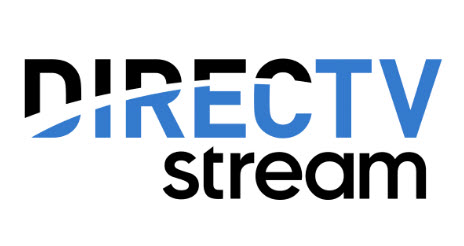 Get 3 months of free EPIX, HBO Max, Showtime, STARZ & Cinemax with DirecTV Stream
EPIX or EPIX Now, What's the difference?
EPIX is a premium TV network that includes 4 channels, EPIX, EPIX 2, EPIX Hits and EPIX Drive-In. Its extensive content lineup covers popular titles, contemporary releases and original programming. You can watch for free on cable TV or through an online live TV service.
EPIX NOW is a standalone app that boasts the same abundance of EPIX content. It doesn't require an existing TV package and works with most devices like Android, iOS, Fire TV, Roku, etc.
EPIX Now is only available inside the US. If you're outside of the region, use a reliable VPN like NordVPN or Surfshark to bypass the geo-block and gain a stable streaming exprience.
How to get EPIX Now free trial
There are various ways you can watch Epix and enjoy the free trial. The easiest way is to claim it on EPIX Now. Simply sign up for a new account, and you'll get 7 days for free plus 6 months of subscription at only $15.
Besides, multiple digital providers offer EPIX streaming with free trials. By taking advantage of all these tricks, you can actually watch EPIX freely for up to 3 months.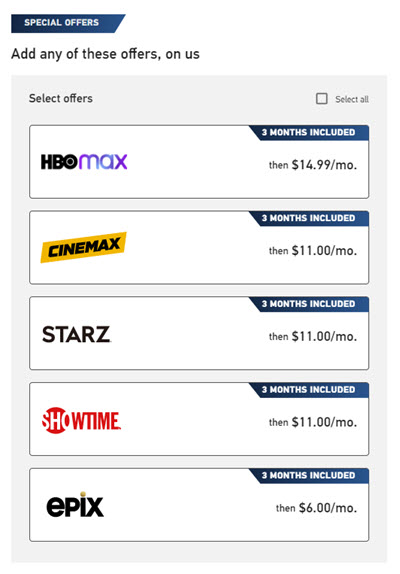 DirecTV Stream is an on-demand and live TV streaming service from AT&T. Starting at $54.99 per month, it airs over 90 channels, with a mix of entertainment, sports, news and more, and supports 20 screens at the same time. You can have a free test drive of 5 days, and enjoy premium networks for 3 months, including EPIX, HBO Max, CineMax, StarZ and Showtime.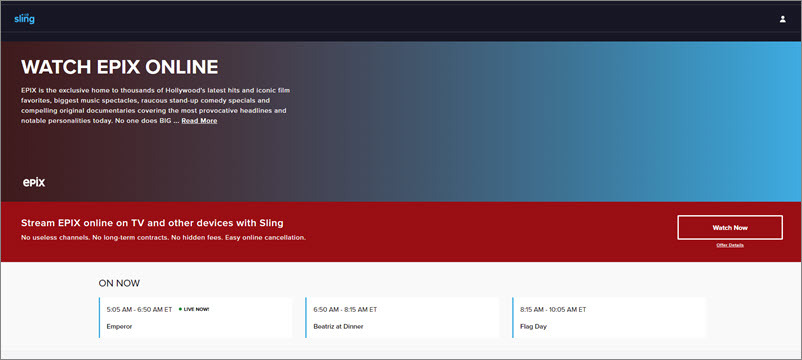 SlingTV costs less than most cable TV providers and other streaming options as well. The basic plan starts at $35 and covers most top TV channels. Although SlingTV doesn't offer a free trial, you can now get half off the first month – that's $17.5! And you'll also get one month of Epix, StarZ and Showtime for free, which originally cost $24 in total.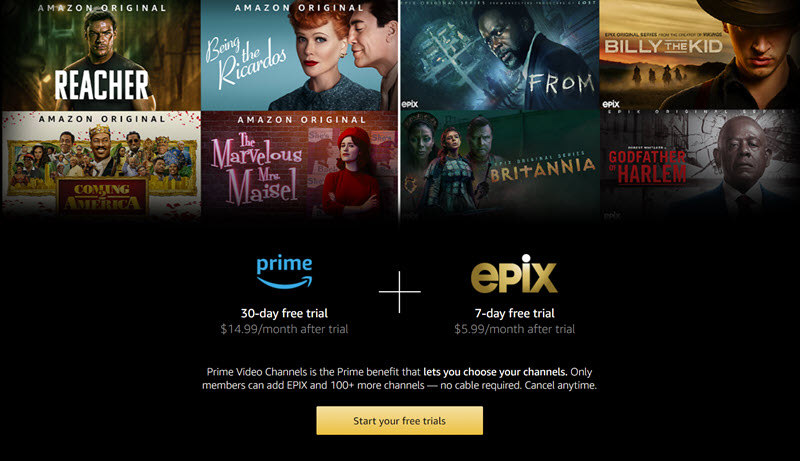 Not yet an Amazon Prime member? It's a subscription service of great value, giving you various perks such as free Amazon shipping, movie streaming and more. Try it free for 30 days. It also lets you add extra streaming networks to the membership. You can get 7 days of free EPIX and then $5.99/month.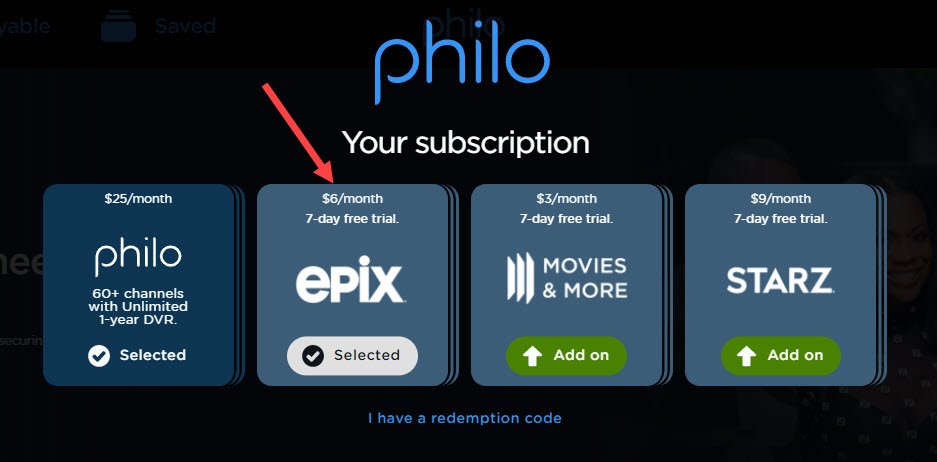 Philo is one of the cheapest live TV services online. For just $25 per month, you could watch over 60 channels, live or on-demand. To access EPIX, you need to pay $6 for the add-ons during registration. But don't forget to claim the 7-day free trial so you can watch without any cost.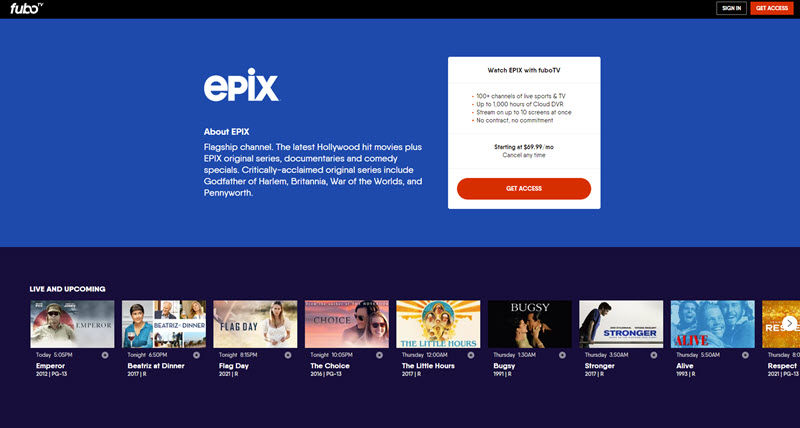 fuboTV is another popular live TV option and has added the EPIX premium network. Simply set up a new account to grab the 7-day free trial during which you could watch the flagship Epix channel on fuboTV freely and easily. The EPIX Package that includes EPIX 2 and EPIX Hits is available for $5.99/mo.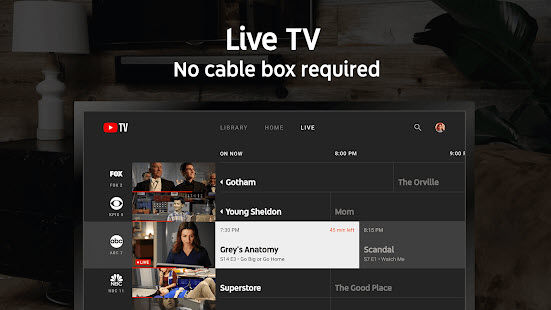 YouTube TV, which has a broader selection of channels and top-notch DVR features, would be an ideal choice for users that have stronger streaming demands. It's now offering a 14-day free trial, the best deal ever, and it will end on June 15 this year.
You can also pay for the EPIX add-on ($6/month) without the base plan, which will come with a 7-day trial. But as a YouTubeTV subscriber, you'll occasionally enjoy 30 days of free EPIX.
---
So that's all for EPIX Now free trial. By scoring the free trials from different streaming services, you can watch EPIX for free for up to 3 months!
If you have more ideas about scoring freebies or saving on your subscription, feel free to leave a comment below.