How To Get Envato Elements Free Trial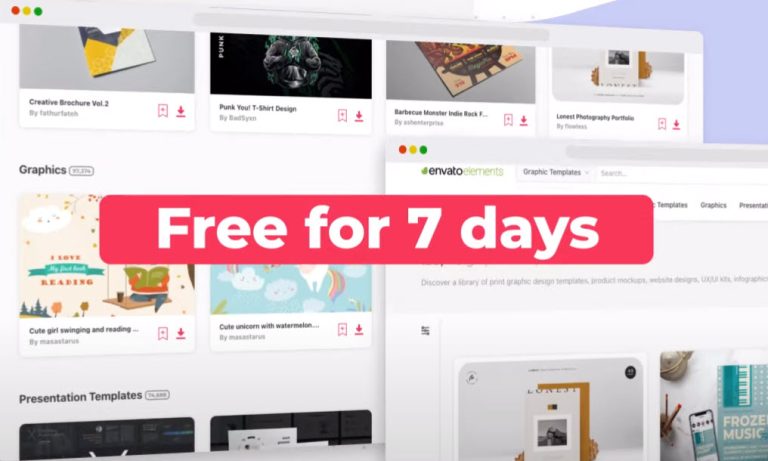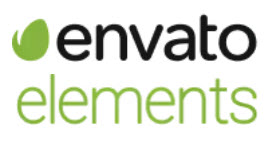 Get Envato Elements For FREE
What is Envato Elements? Envato Elements is an online library that contains millions of high-quality digital assets including fonts, templates, video footage, audio clips, images, and more. It's a subscription-based service that creators across the globe rely on to deliver better projects faster. Right now, Envato Elements provides a free trial so that you can try its service before paying!
How to download Envato Elements for free
1. Start the free trial
Envato Elements offers a free trial on new Individual and Student plans in eligible countries. New users can enjoy all the benefits of an Envato Elements account free for 7 days. You can get Envato templates and assets for free with no download limits, furthermore, all items downloaded within your trial period come with a lifetime commercial license. So once they're licensed to your project, you're always covered.
The free trial has no commitment, so you can cancel the trial when you don't want to continue. Remember to cancel it before the trial ends so you won't be charged.
Follow the steps to start your Envato Elements free trial today:
Click Start 7-day free trial.
If you're on the homepage, click Get unlimited downloads on the topper right corner. It will bring you to the Trial page.

Create an account and enter your personal and billing details.
Enjoy Envato Elements for free.

2. Download free files
Do you know you can get free files from Envato Elements? Every new month Envato Elements offers some free files, you can easily download them just by creating an account on Envato.
A free account won't charge you anything and you don't need any credit card for this.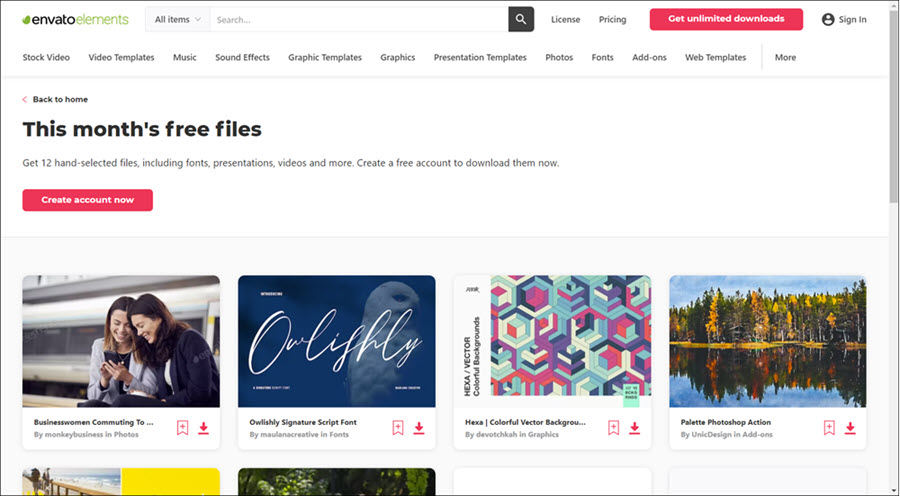 You can access this page by clicking Monthly Free Files at the bottom of the Envato Elements home page. Or click the link.

Is Envato Elements worth it?
Envato Elements is a place in which you can download over a million digital products at a reasonable price. The extensive library contains almost 2.5 million digital assets, which covers everything that a creator might need: stock footage, photos, video templates, graphics, fonts, WordPress plugins, themes, and more. You can experiment with different files before deciding which one to use for your project on Envato elements. It may take your tasks to a higher level.
All items on the Envato Elements library have the same simple license terms. You get an ongoing license for single specified use each time you download an item. So you can use items with confidence on work or personal projects. Another thing we love about Envato Elements is the Future proof licensing that allows you to use items from Envato Elements you downloaded before even after you cancel the subscription.
What's more, the subscription also comes with free access to an online learning platform called Tuts+, which is a huge bonus for those people who want to learn new skills and techniques.
The disadvantage we found is if you want to use an item again, you have to register it again for a different end use.
If you have long-term needs for unlimited downloads from an extensive library, an annual subscription would suit you most. People who only need a service for a few projects can get benefit from Envato Element's 7-day free trial. If the trial is too short for you, you can buy its monthly plan which cost $33 per month.
In conclusion, Envato Elements membership is worth the price, it can help you focus on creating more content and leave better work on the world.
Envato Elements pricing
| Plan | Yearly plan price | Monthly plan price |
| --- | --- | --- |
| Individual plan | $16.50/month ($198 + tax per year) | $33/month |
| Student plan | $11.50/month ($138 + tax per year) | $23/month |
| Teams plan | Depend on members | |
As you see, there are 3 subscription plans you can choose from on Envato Elements. Individual and Student plan has a 7-day free trial now. The Team Plan costing criteria depends on the number of members in the team. Team plan is valid only for 2 to 5 members of a team. The more member to the team the more you can save.
It starts at $10.75 per month per member if you have 5 members. It costs $11.48/mo for 4 members, $12.42/mo for 3 members, and $14.50/mo for 2 members.

How to cancel Envato Elements subscription
You can cancel your Envato Elements subscription at any time, it's quick and simple.
Login to Envato Elements, and click My Account under your profile.
Click Cancel subscription link. 

Read the details of your cancellation request and click Cancel My Subscription.
Your subscription will be canceled.
After you've canceled your subscription you will only be able to use items that have been licensed for Project Use, for the project specified when it was licensed. If you cancel a subscription that you started at a discounted price you will not be able to resubscribe at the discounted rate.