Email Location Tracker – Find Out Email Sender and Location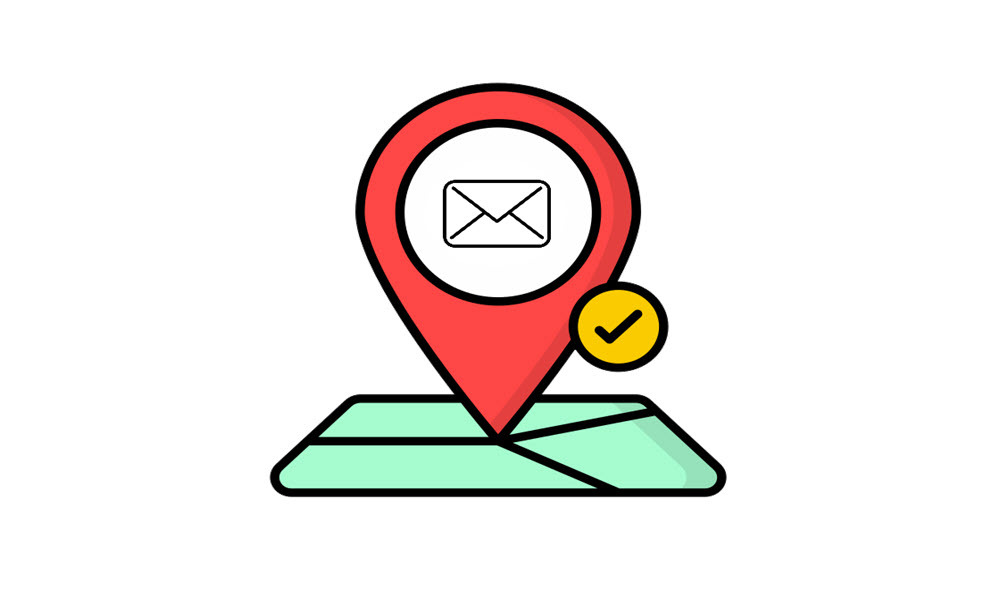 Email Location Tracker
Search for the email sender's name and address in seconds
Received an unknown or suspicious email and don't know how to track the senders properly? Many people intend to do this by obtaining the sender's IP address. However, it won't actually show the exact location. To find out who's behind an email address and where they are, here are 4 legit email location trackers that works. With an email search, you can get the most up-to-date and accurate location info of the sender, with no IP address required.
1. BeenVerified
Being one of the top people search engines, BeenVerified is powerful at finding someone online in various ways. Email, as an important identity of individuals in the digital world, can unearth a wealth of useful information. For example, you may know the sender's real name, contact, current address in detail (not just a general location) along with other info like photos, education, employment information, neighbors and relatives. It takes only 2 steps to run a search:
Step 1: Go to the BeenVerified email search page.
Step 2: Enter an email address and click SEARCH.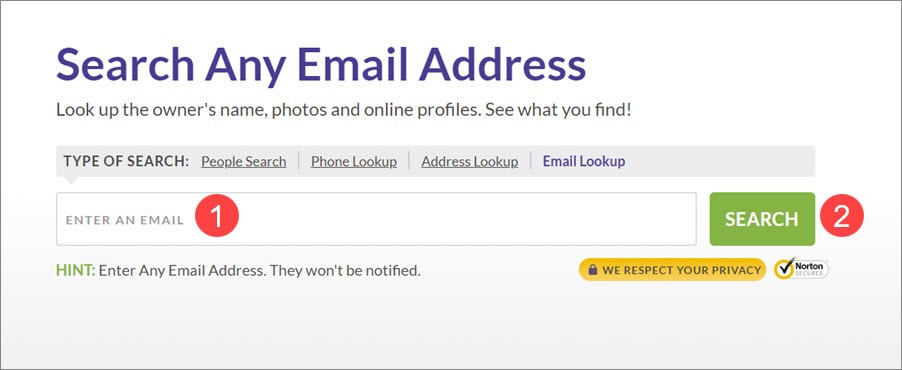 Wait a few minutes as BeenVerified searches for a matched email owner from its database. All the relevant information will be displayed clearly. You could directly navigate to the Address Historyto view the location, or unlock the personal report of the email owner for more.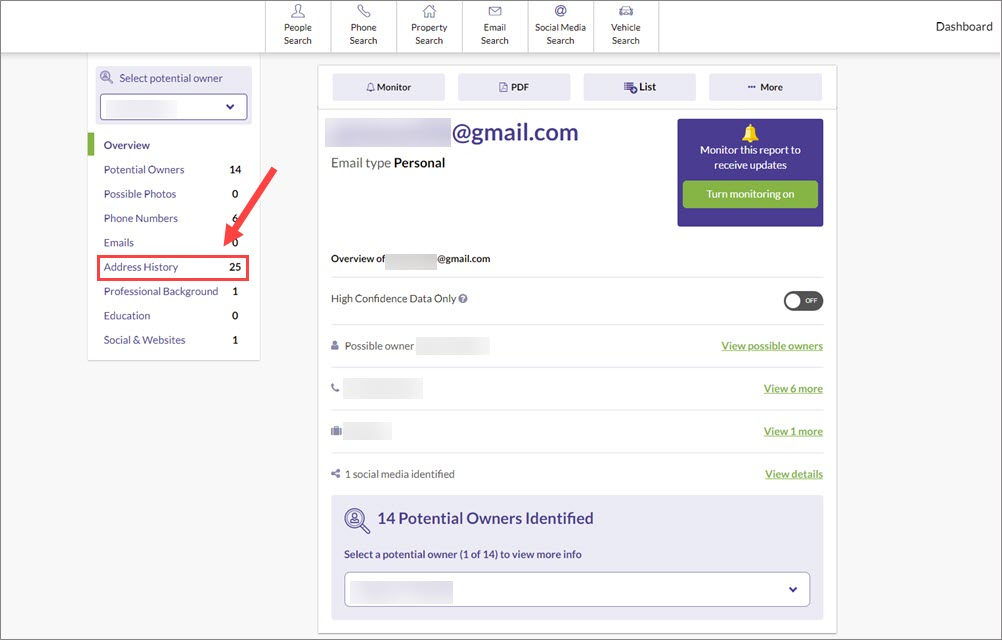 2. Spokeo
Spokeo is another reputable people finder and is also a helpful tool to protect you from email scams. Whenever you receive a suspicious or phishing email, look it up with Spokeo first. By sifting through billions of verified records, it will provide a detailed report that uncovers the owners' identity and their location as well as social profiles.
Step 1: Visit the Spokeo email lookup page.
Step 2: Type in any unknown email address and click SEARCH NOW.

When running an email lookup, Spokeo only brings up the potential owner and relevant social media accounts. To view the location of the email, you may search further by the owner's name.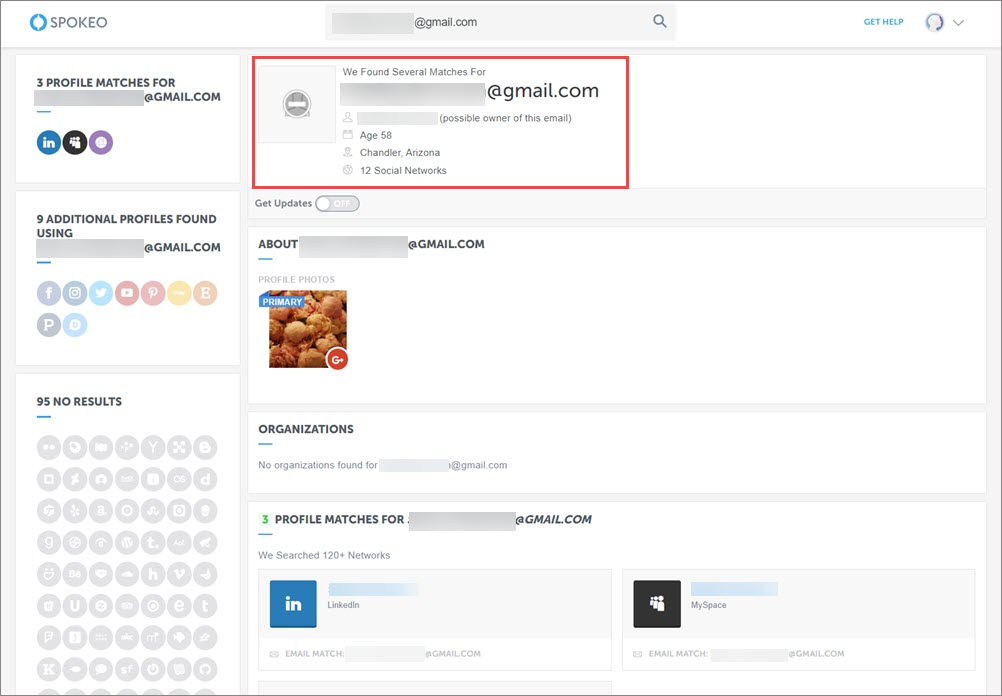 3. Social Catfish
Originated as a dating investigation service, Social Catfish is an expert at catching scammers and catfish. Simply input any information about the target, whether it's a name, number or email, it can dig deep into who's behind the screen and gives you a better understanding of the person you're dealing with.
Step 1: Go to the Social Catfish website.
Step 2: Choose to search by email. Then enter the email address and click Search.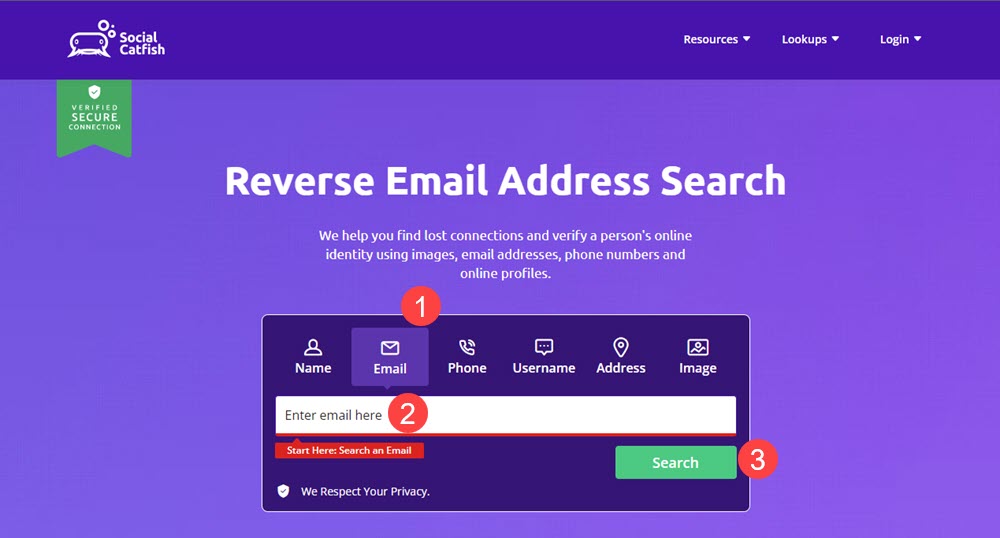 Social Catfish will pull up the location information about where the email was sent from, and in some cases, you will even see the IP address. Besides, those additional information such as name, phone number, relatives and online profiles will allow you to verify the email sender further.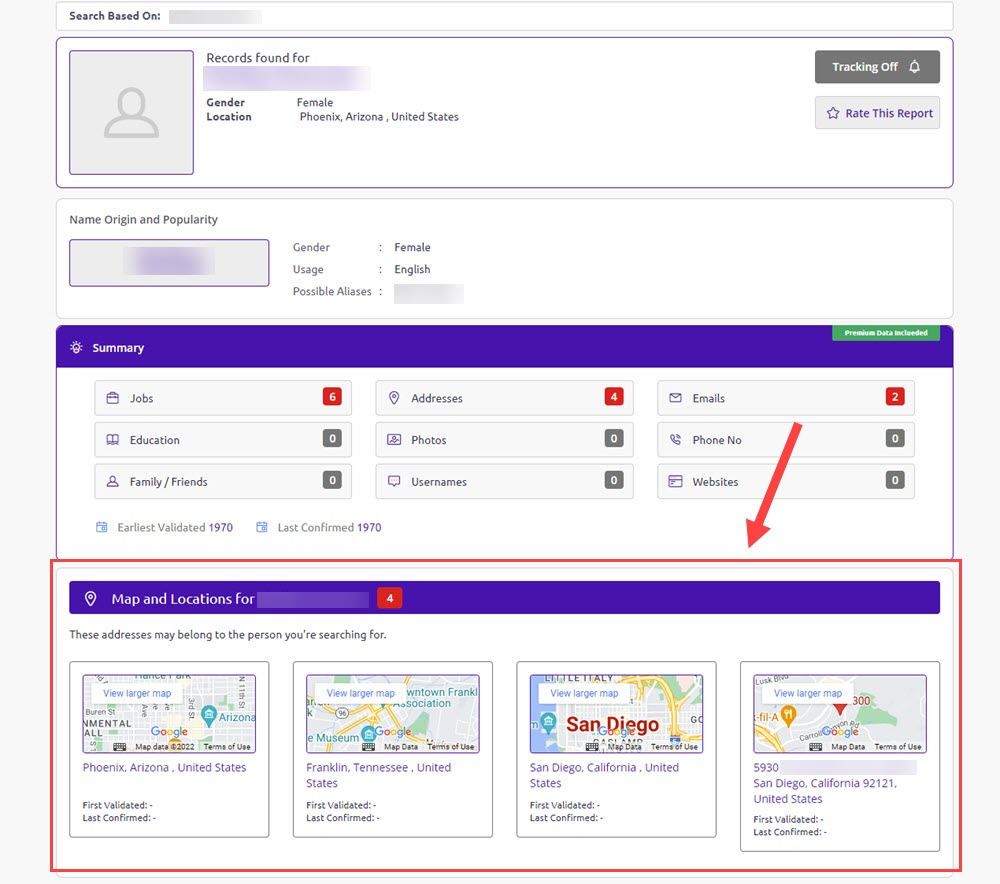 4. LinkedIn, Facebook or Instagram
We recommend using a paid people search engine if you want to know the accurate location of a received email. They collect extensive records that you'll hardly access on a common search engine like Google or Bing. But if you prefer to do it freely, social media is a good place to explore. That's because many users would set up their emails or phone numbers while registering for an account.
Choose a popular network like LinkedIn, Facebook or Instagram to start searching. Input the email on their search boxes and see what turns up. Once you get a match, check out the profile to see if the user has made his/her address public.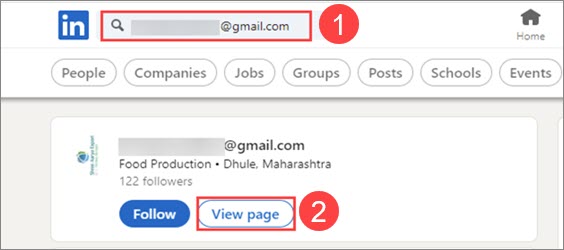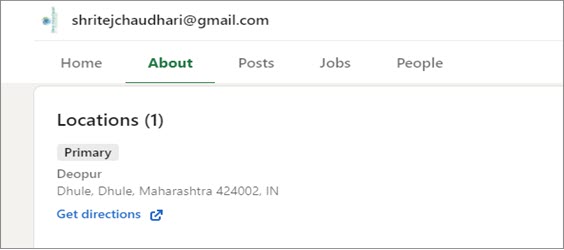 Is it possible to trace an email's IP address?
The short answer is NO. There are a lot of guides teaching you to track the IP address of Gmail by checking the email header. It could be a total waste of time, as you'll see the IP address of each email is the same and they belong to the Google servers. Besides, since people in the same region share one IP address, it won't reveal the precise location nor personal information.
---
So here are the best and real-working email location trackers for you to try. Have any thoughts or ideas? Please feel free to leave a comment below.
Image credit: Freepik & kmg design from Flaticon