Looking for some real-working Dying Light docket codes? You've hit the right spot. In this post, you'll learn everything new and helpful about the Dying Light docket codes.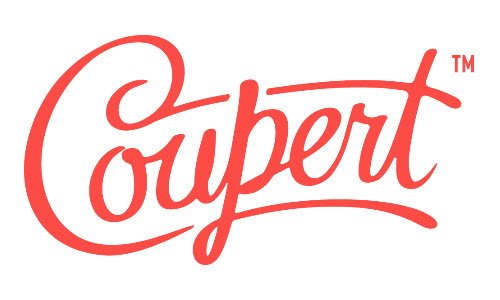 Want to get the best savings on everyday purchases?
Use Coupert – a free browser extension – to automatically apply available coupons and receive cashback for more than thousands of online stores.
What are Dying Light docket codes?
Dying Light dockets are coupons that you can redeem for unique and top-tier weapons. Techland, the game dev, will randomly drop the docket codes through their social media channels or community events and promotions. You may uncover the codes within videos, images, and even press releases.
Check Kinguin for exclusive offers and discounts on Dying Light keys and DLC, and don't forget to use this 8% off coupon to save more!
Active codes – Oct 2021 Updated
Here are all the latest Dying Light docket codes for this month. Free codes usually expire after 14 days they're released, so act fast before they're gone!
| | |
| --- | --- |
| Code | Reward |
| ROBOKAST | Gold Tier Weapon & 25 XP |
| TOFU | Gold Tier Weapon & 25 XP |
| MATHMAN | Gold Tier Weapon & 25 XP |
| JUSTJAMES | Gold Tier Weapon & 25 XP |
| PSISYN | Gold Tier Weapon & 25 XP |
| ASTORY | New wallpaper |
| EVERYONE | Exclusive poster of Rosemary |
| Warrior | Gold Weapon |
| Coward | Kings |
| Hero | Gold Weapon |
| Soldier | Subsonic Ammo |
| Captain | Gold Weap |
| Leader | HMR BP |
| Survivor | Ambulans Buggy |
| Runner | Rusty Spine Shotgun |
| Sweeettails | Gold Tier Docket |
| UNCYWASHERE | World's Best Crane Outfit |
| DLWHEN | Harran Military Rifle |
| DYING2SURVIVE | Spectral Bat |
| SH4RKJK | Gold Tier Docket |
| JACKSON | Gold Tier Docket |
| FLUFFY | Gold Tier Docket |
| WEILJONS | Gold Tier Docket |
| JUST | Gold Tier Docket |
| MAGICOW | Gold Tier Docket |
| ALISON | Gold Tier Docket |
| KISIK | Gold Tier Docket |
| FLOTHAR | Gold Tier Docket |
| HeBep | Gold Tier Docket |
The codes have been verified at the time of writing. If you find any code is not working, please let us know in the comment and we'll remove it ASAP.
How to redeem your docket codes
Collecting the codes is not the end of the work. You'll need to send it to your account and claim the rewards in the game. If you don't know how, follow the steps below:
Go to the official redemption page of Dying Light.
Click Sign Up/Log In at the upper right corner.

Enter your email and password and click Submit to log in with your account.

Enter a redeem code in the field and click Redeem.

Check the dockets history down below and you'll see the codes are redeemed successfully. Now you can go to the Quartermaster in the game and exchange for weapons.
Tips:
There are 3 places you can find the Quartermaster:
Slums: The first Quartermaster is in the Tower behind a table, and you'll also find Spike located not far from the Tower.
Old Town: The quartermaster is in the back of an old library building located at the northwest of the city.
The Countryside: Bilal is the only quartermaster that should be found at the Gas Station.

Don't use up all your dockets at a time, as weapons redeemed are tailored to your experience level. It's suggested you save some dockets that you can use later in the game.
Conclusion
To save your time, we'll keep scouring the web for new secret codes and verify them one by one manually. You can just bookmark this page and check back often for the great freebies. Hopefully you'll enjoy reading this post. If you have further questions or suggestions, feel free to leave a comment below and we'll get back to you soon.
You may also like: